The 2021 Masters is upon us, and with it comes a slew of delectable storylines. Of course, there's often a discrepancy in what matters before the tournament to what ultimately transpires. A quick refresher on the Bryson Reckoning that did not come to pass last November will testify as much. Did that stop us, however, from waxing poetic on what has us tantalized heading into Augusta National? Of course not! Here is a highly unscientific, totally unnecessary rundown of our favorites storylines to follow this week at the Masters.
The Young Guns
Viktor Hovland has two wins and seven top-15s in 12 starts this season. Scottie Scheffler has avoided the dreaded sophomore slump, finishing second at the WGC-DellMatch Play two weeks back. Collin Morikawa has bagged the Wanamaker and a WGC in the last seven months. Matthew Wolff is not far removed from a T-4/runner-up at the 2020 PGA and U.S. Open. Sungjae Im finished T-2 in his Masters debut. At least one of these rising stars should facilitate their share of fireworks come the weekend. Including …
Can Will Zalatoris break the rookie curse?
The plight of Masters rookies is a well-known struggle. This tournament marks 42 years since Fuzzy Zoeller was the last first-timer to claim a green jacket. A handful of rookies have come close—Jason Day in 2011, Jordan Spieth in 2014, Im last year—yet every passing spring moves Zoeller's feat from rarity into wonder.
Will Zalatoris, however, is a wonder himself. This time last year the Wake Forest product was No. 487 in the World Ranking and playing on the Korn Ferry Tour. He has proceeded to log 15 top-10 finishes in 30 starts across the Korn Ferry and PGA Tours and has cracked the World top 50. The 24-year-old ranks fifth on tour in approach and fourth in strokes gained/tee-to-green, and proved he's a big game hunter with a T-6 finish at Winged Foot in September and a strong debut at the Players last month.
Two areas of concern for Zalatoris as he familiarizes himself with Augusta National this week: his short game (he's 108th in sg/putting) and the fact he's not exactly a red-number machine (60th in birdies). Yet in a calendar year that's made promotion from the minor leagues damn near impossible, Zalatoris has inserted him as one of the game's fledgling talents. If anyone can break the Masters curse, it's this kid.
Westy's Last Stand
Golf scholars remain confused how Westwood captured European Tour Player of the Year with a lone win and two other top-10s in 2020, but in the months that have followed the Englishman has backed that honor up with back-to-back runners-up at Bay Hill and the Players Championship, and a solid showing at the Match Play. In an era dominated by youth and power, it's been a delight to see room remains for the shot-making and prowess of a war horse.
As Westwood turns 48 later this month, it's fair to question how long the revival will last. If he were to get off the short list of best players to never win a major, the Open might be his best place to change that, and yet his history at Augusta National (two silver medals, six top 10s in 19 starts) makes him more than a viable sleeper pick. Notable too: Westwood has broken par in eight of his last 11 first rounds at the Masters; don't be surprised if he is lurking into the weekend.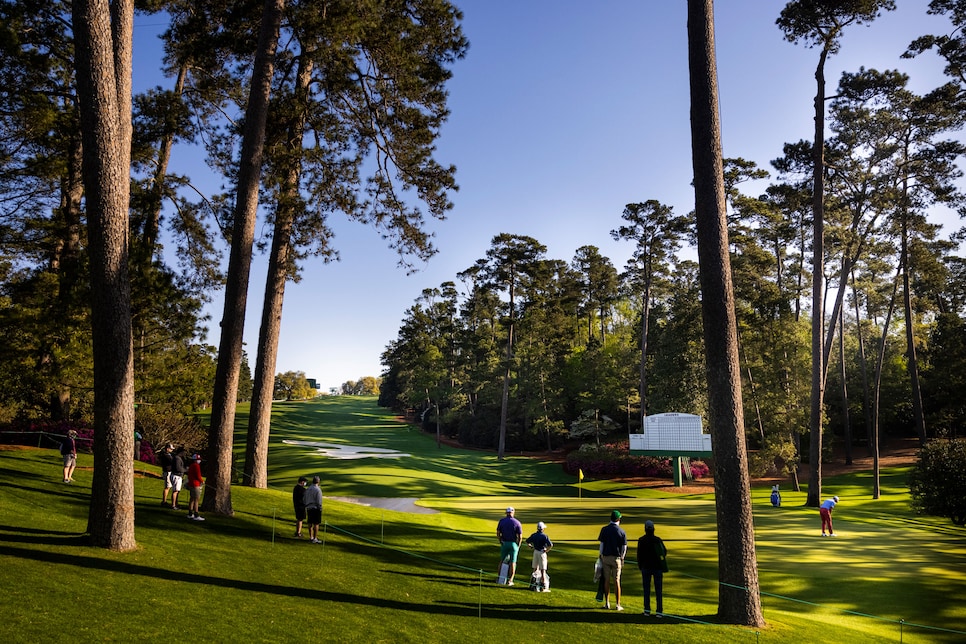 A firm and fast Augusta
We'll venture an educated guess that the club was not particularly thrilled at the field taking a flamethrower to its beloved course last fall. Not surprised, mind you … but not thrilled. Dustin Johnson's recording-breaking score was one matter; quite another for Cam Smith becoming the first player to break 70 in all four rounds and Im shooting 15 under in his first go around.
So it was far from a bombshell to hear Spieth relay that Augusta National has its bite back.
"I expect it to be a very different Masters than what we've seen in the last couple," Spieth said at the Valero Texas Open. "Rumors that I've heard already are that it's already firm and fast two, three weeks out from the golf tournament. I think it will play significantly different and I'm looking forward to that challenge."
Nothing that came out of the final round of the Augusta National Women's Amateur on Saturday suggested otherwise. Now, we don't expect to see the sleek runways of a burnt-out Carnoustie or balls ricocheting off greens, and as crazy as the world has been the past 13 months there would have to be a serious glitch in the matrix to produce another 2007 Masters (winning score, one over). Conversely, those wanting a shootout this week should be aware they may be disappointed.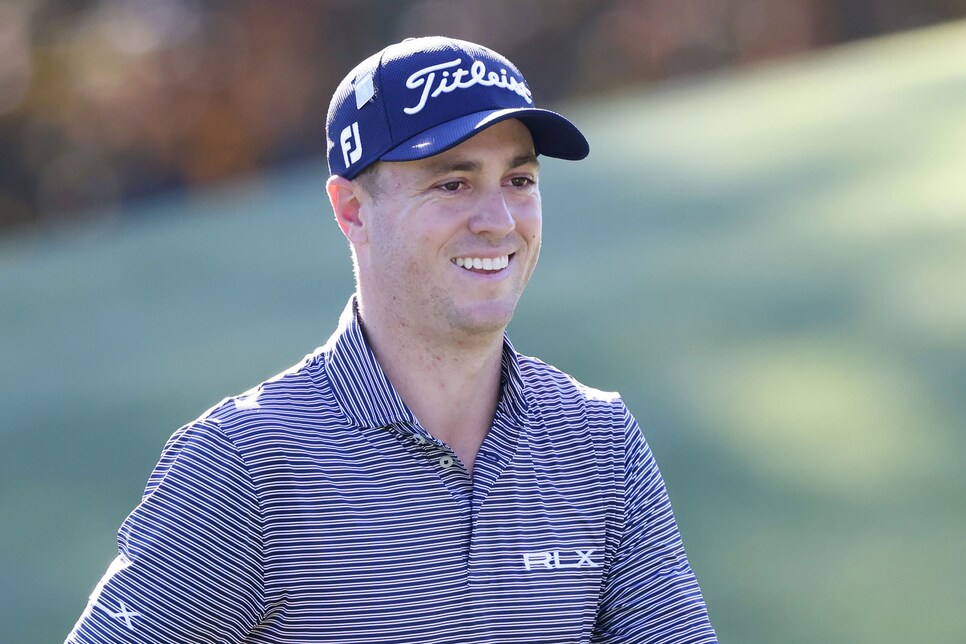 Thomas trending in more ways than one
Two of the prerequisites to winning the Masters are experience and momentum, and few fit that bill like Thomas.
Thomas' track record at the Masters may appear mixed at first glance, but he's managed to better his standing in each of his previous five Masters starts (T-39, T-22, T-17, T-12, fourth) and is coming off one of the biggest Ws of his career at the Players. And TPC Sawgrass was no fluke: Thomas ranks third in SG/approach and fifth in SG/total on tour this season. More importantly, the 27-year-old seems to be in a better space after several on- and off-the-course obstacles (some of which were self-inflicted) earlier this year. As a player who runs on adrenaline, perhaps no player was hurt by the lack of spectators at last year's majors than Thomas. With the patrons back at Augusta National, even in a limited capacity, don't be shocked if Thomas produces his share of roars.
An under-the-radar Rory
Rory McIlroy isn't right. That isn't an epiphany as much as an observation, especially since the man himself said as much at the Players. And Augusta National is no analgesic; if you're looking for your game in Georgia, best book a Friday night flight. In that same breath, McIlroy is not as lost as he's been made to be.
While the results and sights have been underwhelming—at least in the context of what we've come to expect from the Ulsterman—McIlroy is still third in SG/off-the-tee this season, sixth in birdie average and 19th in SG/tee-to-green. He also had a T-6 at the WGC-Workday and T-10 at the Arnold Palmer Invitational before a quick out at the Players, and while he was never in contention after a poor Round 1 at last year's Masters, McIlroy did battle for a backdoor T-5 in the fall. We know his history with this tournament, and the storyline that will ring through the azaleas if he gets into contention (career Grand Slam). In spite of his physical talents perhaps no player is more swayed by his frame of mind than McIlroy. Still, only a fool would deem him an afterthought.
Baby-bump for Rahm?
There's a gambling theory developed by a British economist (so you know it's legit) called the "Nappy Factor," which states athletes see a bump in performance after becoming a father. It garnered attention last fall when trying to explain why McIlroy might be ready for a big run (whoops), but there are several famous golf examples supporting this assertion like Jack Nicklaus, Arnold Palmer, Greg Norman, and Nick Price. Which is why all eyes will be on Jon Rahm, who just became a new daddy. Granted, he's the World No. 3 and boasts three consecutive top-10 finishes at Augusta National, so Rahm contending wouldn't be out of left field. But golf is a copycat sport and the idea that a Rahm breakthrough leads to a baby boom on tour is fantastic.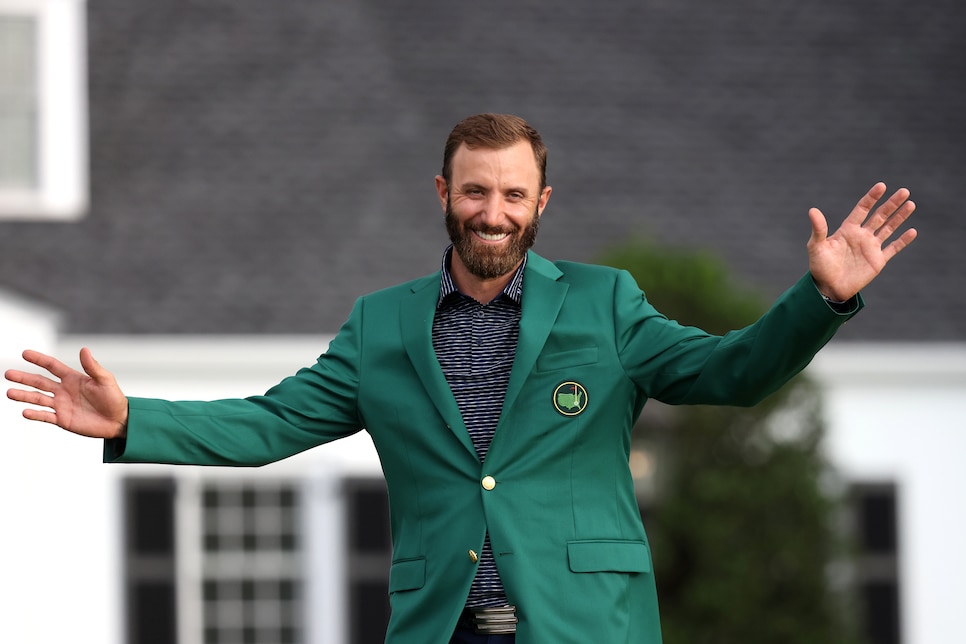 The defending champ
Nothing is more on-brand than the subdued chatter around Dustin Johnson defending his green jacket.
To be fair, part of that is on Johnson. His last three performances were underwhelming: A 77-78 at the WGC-Concession, a T-48 at the Players, an odd loss to Kevin Na in Match Play featuring a gimme mishap. That his Masters Champions Dinner menu was bereft of sandwiches was also a disappointment. Of course, this is also the guy who boat-raced the field last November by five shots and has finished no worse than T-10 at this event in his last five appearances.
One thing to monitor with Johnson this week—and we can't believe we're typing this—is his driving. Historically one of the best bombers on tour, DJ enters the Masters ranked 63rd in the category. Augusta National is a second-shot course, but even with Yosemite-like confines, if you're not putting yourself in an attackable angle, that distance doesn't mean much. For Johnson to give himself a chance at a repeat, he needs to get right with the big stick.
Brooks is back
He could very well be the Brooks Koepka that struggled for most of last season. He could be the Brooks that won in Phoenix in February and finished second at the WGC-Workday last month. Might even be the world destroyer seen at majors from 2017 to 2019. Given the heightened social media clapbacks in the past 24 hours, we're guessing he likes his chances even with the fact he had right knee surgery less than three weeks ago … and that should scare the hell out of the field.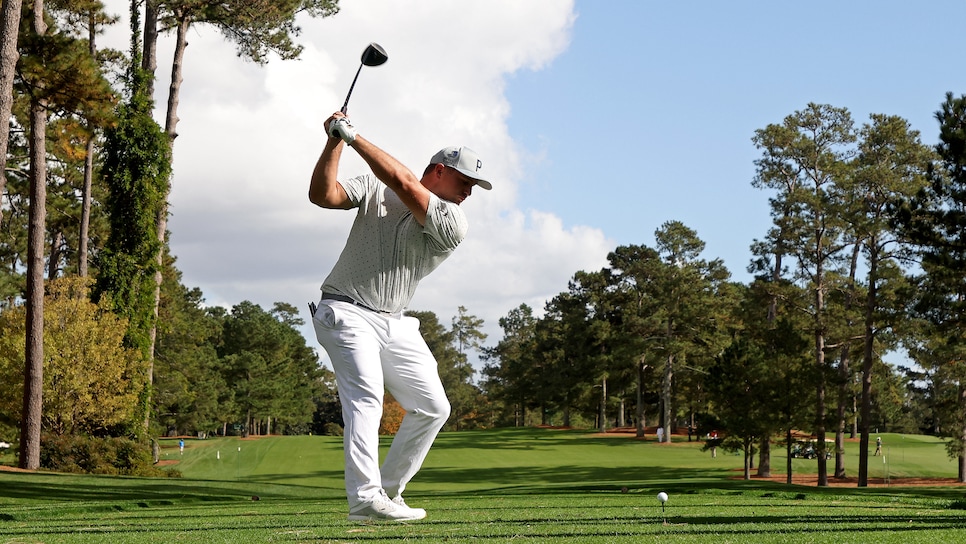 The Bryson Reckoning, Second Go
Considering the build-up to last year's Masters following his destruction of Winged Foot, there was a not-insignificant amount of schadenfreude directed at Bryson DeChambeau's display last fall. But whoever found joy in watching 63-year-old Bernhard Langer beat Bryson could be in a rude awakening.
DeChambeau, who admitted to being under-the-weather during the 2020 Masters, has improved his game in the months since. You also don't have to squint too hard to see the big man wasn't far off in November. There was the unforced double in Round 1 at the 13th and a triple at the third in Round 2 off a lost ball in the first cut, which has to be the first time in tournament history that's occurred. Take those two mishaps out, and DeChambeau could have been in contention entering the weekend. Moreover, the soft conditions arguably hurt DeChambeau last year, minimizing his power off the tee.
Yes, how DeChambeau will manage without a greens book remains a concern, as does his wedge work (170th on tour from approaches 125 yards and in), but he showed at TPC Sawgrass that his game travels no matter the venue. The Bryson Reckoning, and what that could mean for Augusta National and the game at large, did not happen in November. You better believe the worry remains the same this week.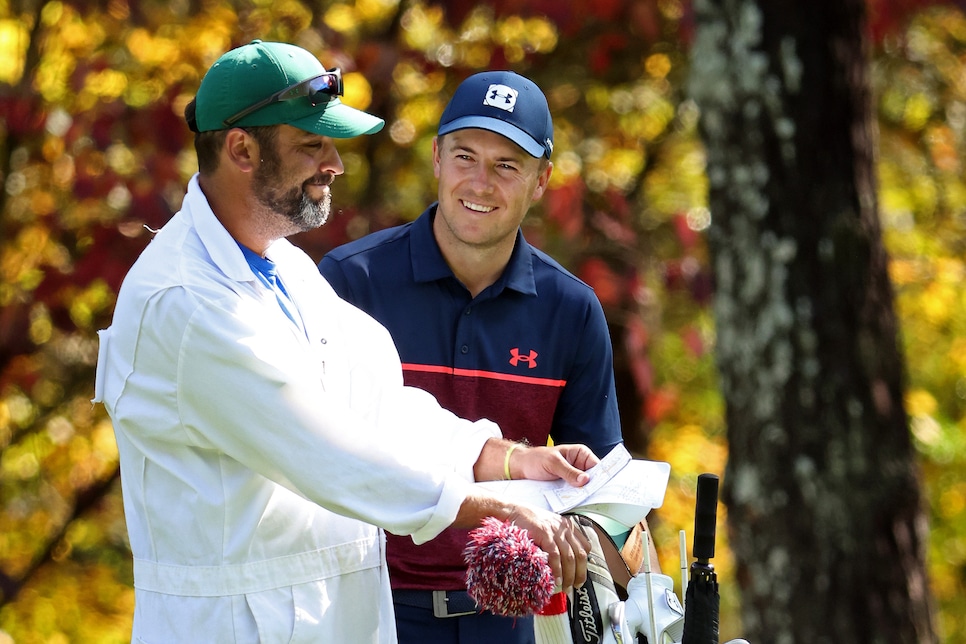 Spieth in his happy place
The win on Sunday was inspiring. It was also a continuation of what we've witnessed this year at TPC Scottsdale and Pebble Beach and Bay Hill. He's finished 10th or better in SG/approach in five of his last six events (not counting Match Play) and put his Sunday struggles to rest in San Antonio. Those worries and self-doubts have turned into conviction. Jordan Spieth is now the favorite to don the green jacket on Sunday. What a storyline that would be.