Perfect Timing
Masters 2021: Looks like Jon Rahm will be a full participant at Augusta National after all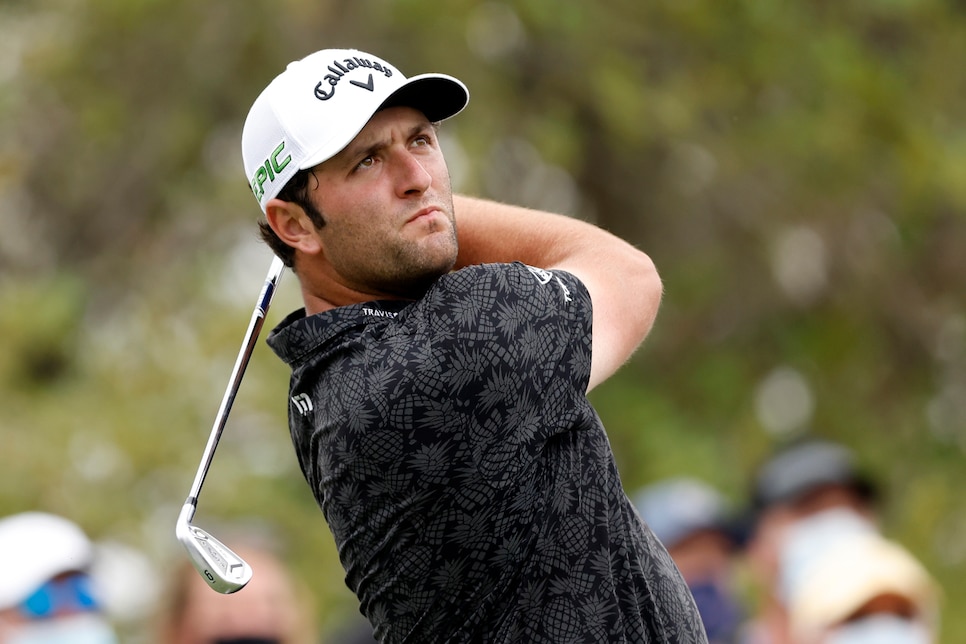 Normally, Jon Rahm is the one constantly coming up clutch. But in the wee hours of Sunday morning, it was his wife Kelley who delivered the goods.
In early February, Rahm, who is looking to capture his first major next week, said he'd miss and/or leave the Masters to be present for the birth of his first child. Rahm and Kelley first announced they were pregnant in November, and the due date just so happened to land during Masters week. The decision for Rahm was an easy one. If the baby was going to arrive, he was going to leave Augusta National.
Now, bolting mid-Masters is no longer something Rahm will have to worry about. At 12:15 a.m. Sunday morning, Rahm's wife Kelley gave birth to a baby boy. The 26-year-old Spaniard made the announcement on his Instagram account just before 11 a.m. on Easter morning:
"Without a doubt the greatest day of my life," Rahm wrote. "Momma Kelley is doing great and recovering. Kepa is also in great health."
Awesome news for the Rahm family, which has now grown to three. Being able to compete in, and possibly win, the Masters is nice, but Rahm and Kelley have already received the biggest win of Masters week with the birth of their first son.