Masters Preview
Masters 2021 picks: The 13 best bets to win at Augusta National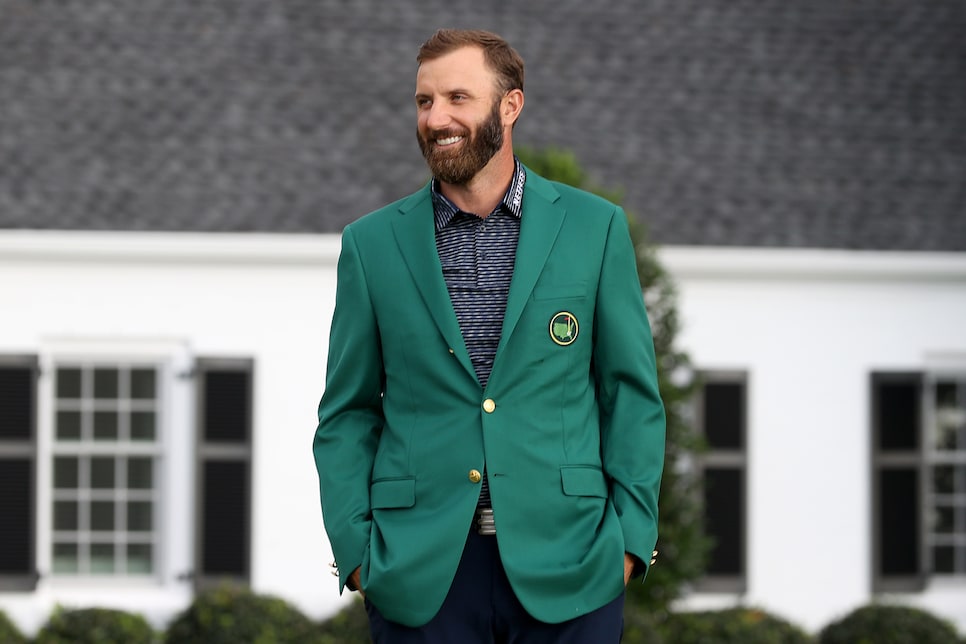 Having the Masters in November was nice and all, but we're glad it's back in April this year. Aside from the delightfully short turnaround, there should be shorter rough, azaleas blooming and patrons. Well, limited patrons, at least. And as we approach April 8, here's our first weekly ranking of best Masters bets. Just please note that Brooks Koepka (currently 20-to-1 odds) isn't listed due to his uncertain status after undergoing knee surgery. Or, rather, Brooks, please note this fact. We don't want you to think we forgot about you. Anyway, here's our current top 13 with odds courtesy of William Hill.
Reason to pick: No Masters champion has had to turn around so quickly to defend his title. Seriously, look it up. But really, has that much changed since November? The course won't be as soft so maybe he won't shoot 20 under again, but DJ is clearly still the guy to beat.
Cause for concern: Not going to make a stairs joke, not going to make a stairs joke, not going to make a st—you know, DJ always has to watch out for those pesky stairs in his Augusta rental home! (Damn, almost made it.)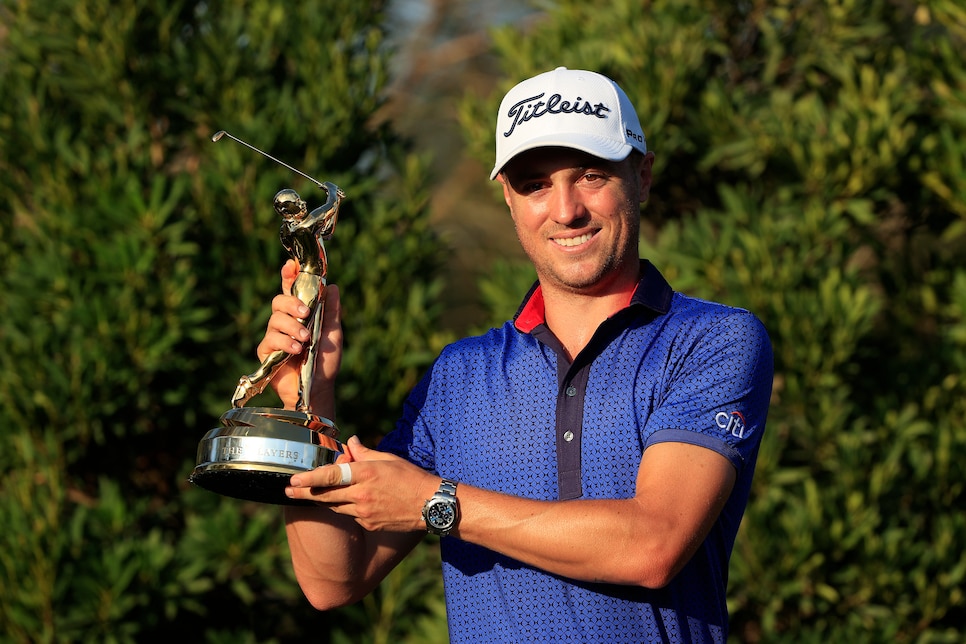 Reason to pick: Few tee-to-green performances have measured up to what Thomas did over the weekend at TPC Sawgrass. JT seemed to be trending toward winning a Players and the same can be said of the Masters, where he has improved with each of his five starts, most recently a solo fourth in November.
Cause for concern: Thomas only ranks 101st currently in strokes gained/off the tee, but if those (somewhat) controlled rope-hooks he featured at TPC Sawgrass are a permanent part of his arsenal, that number should improve—especially at Augusta National, which favors a right-to-left ball flight.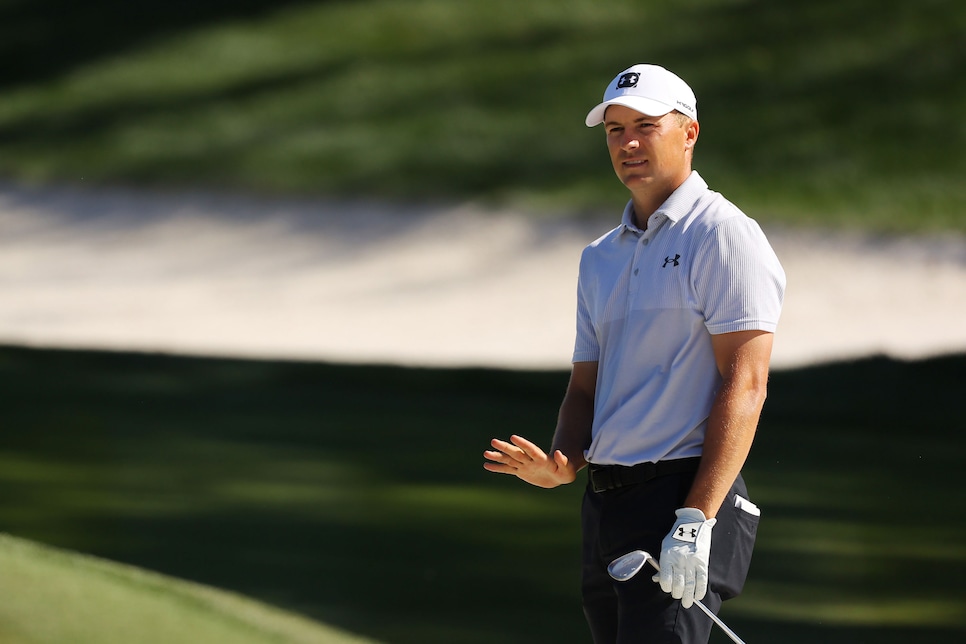 Reason to pick: The 2015 Masters champ has recorded top-15s, including three top-fives, in five of his past six starts, thanks in large part to improved driving. Oh, and there's the fact that no one has played Augusta National better since Spieth burst on the scene. In other words, he seems to be rounding back into form just in time so he makes the biggest move on our big board.
Cause for concern: As Spieth has proved in recent weeks, there's a big difference between contending on the PGA Tour and winning. Shaky weekend play, particularly on Sundays, has been a big reason why it's been nearly four years since his last victory. That being said, I'm not as concerned considering I bet him to win this event at 50/1 during his Waste Management charge.
4. Bryson DeChambeau (9/1)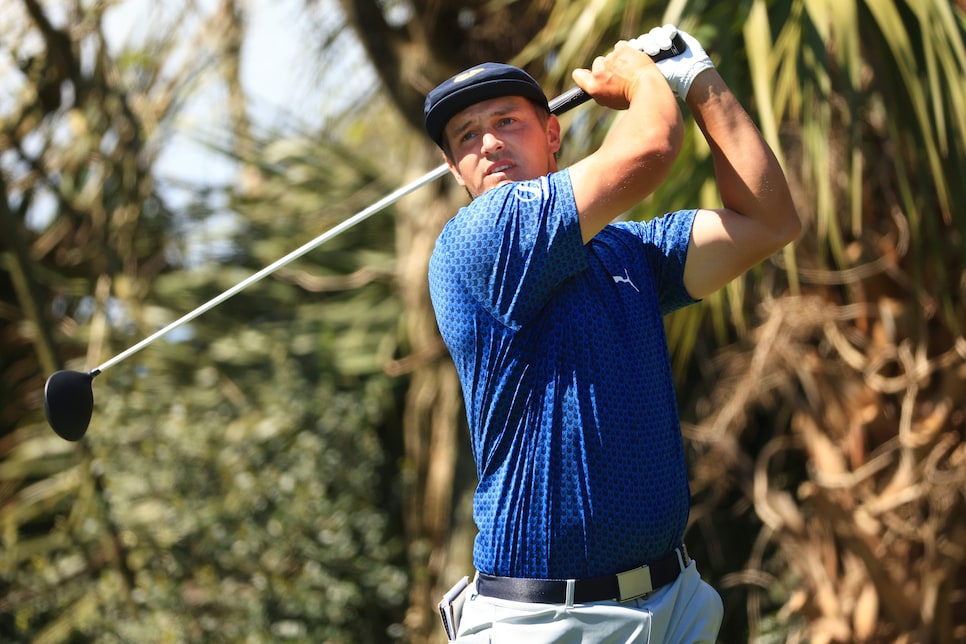 Reason to pick: The 27-year-old has three wins since the restart, including a first major, and he hits it so far that courses are starting to be Bryson-proofed. Just as importantly, though, putting has become a strength for the big guy. Well, putting at places other than Augusta National …
Cause for concern: Last year's grip-it-and-rip-it strategy didn't pay off like he hoped. That being said, he also was the victim of the weakest lost ball in major-championship history. As long as he doesn't start trying to play down the wrong holes, I'm not too worried.
5. Patrick Cantlay (22/1)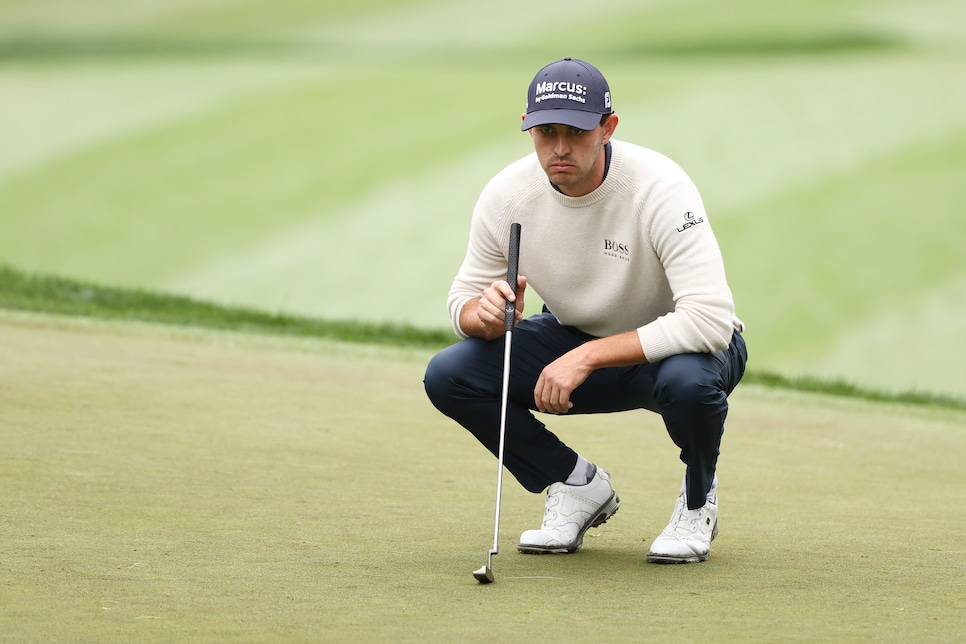 Reason to pick: Few have been playing better than Cantlay in recent months, but the lack of wins—or even a single win—has kept him under the radar. There's clearly a drop-off after the top four on this list, but Cantlay gets slotted above the rest of the bunch based on his fair odds.
Cause for concern: But … yeah … a player of his caliber should probably win more
6. Xander Schauffele (20/1)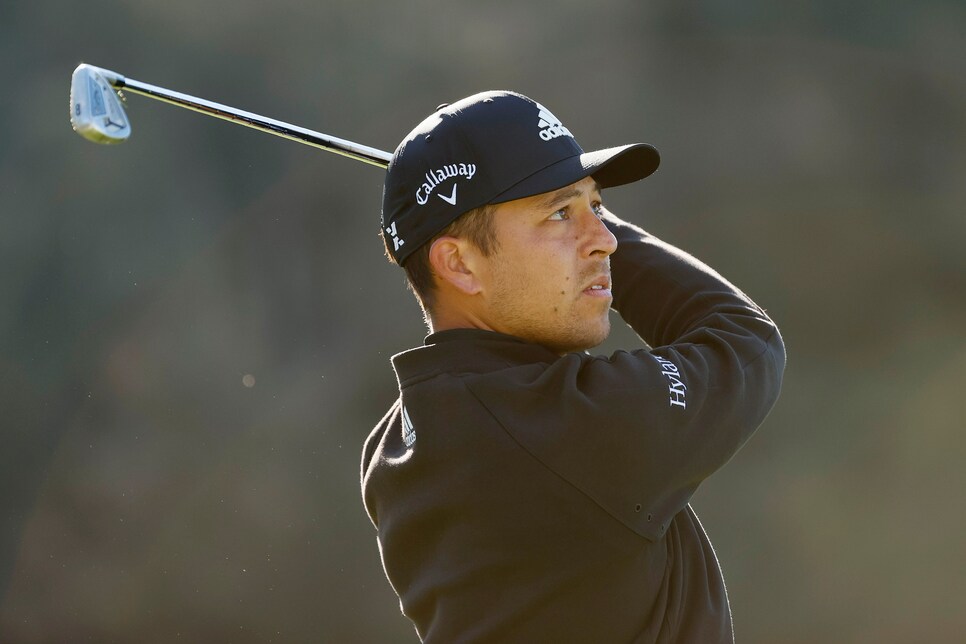 Reason to pick: Speaking of top players with a surprising number of wins, Schauffele hasn't hoisted a trophy in more than two years. But it's still not hard to envision one of 2019's runners-up slipping on a green jacket.
Cause for concern: After racking up an impressive 16 consecutive top-25 finishes on the PGA Tour, the 27-year-old has gone T-39 (in a limited-field WGC) and missed cut in his past two starts. It's probably just a minor blip, but still something to watch for ahead of his final tune-ups.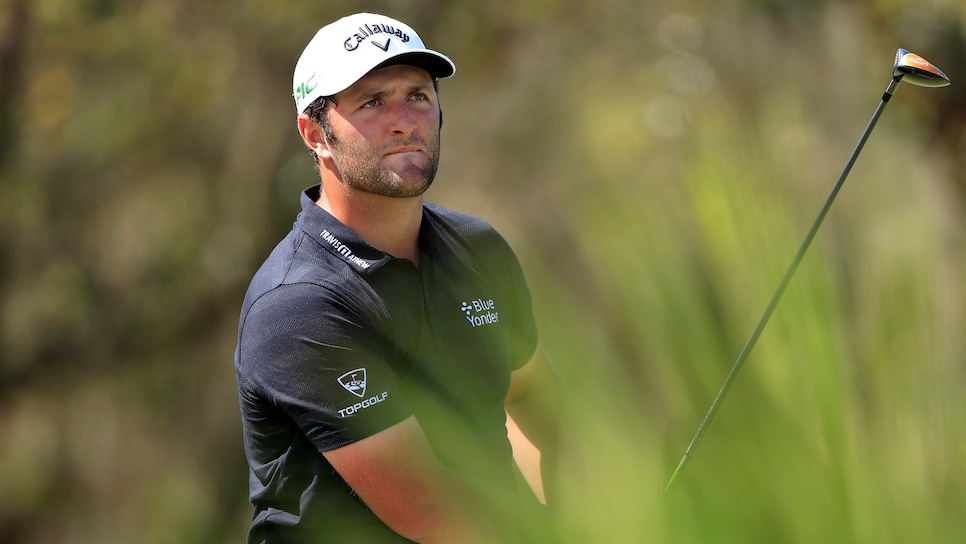 Reason to pick: The Spaniard has finished in the top 10 in each of his last three trips to Augusta. Also, I said a couple years ago that I'm going to keep picking him to win until he wins, so why stop now?
Cause for concern: Rahm hasn't played his best when he's put himself in position to win golf's biggest events, including at last November's Masters where he followed up rounds of 69 and 66 with a disappointing 72-71 weekend. With his wife expecting the couple's first baby soon, he's also warned people about betting on him to win at Augusta National. So. . . we're dropping him a few spots. But I'm still probably going to bet on him anyway.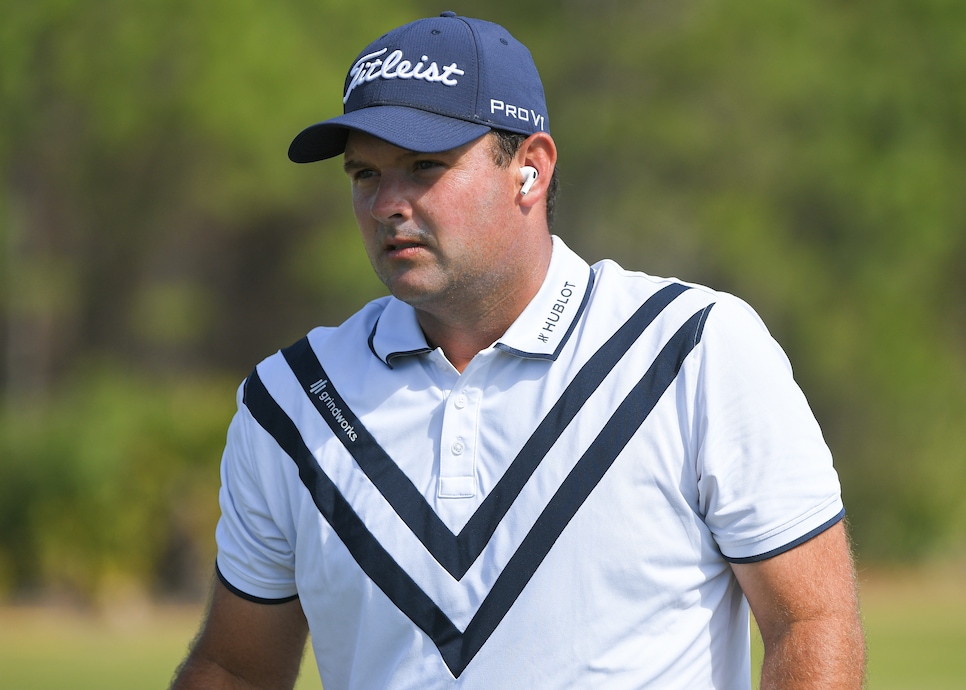 Reason to pick: The 2021 Farmers Insurance Open winner currently leads the PGA Tour in strokes gained/putting. Oh yeah, he also won this little tournament in 2018.
Cause for concern: Reed's short game (71st in strokes gained/around the green) hasn't been quite as sharp as normal, but his putting and improved iron play have helped pick up the slack. I wish his number was a bit higher, but this is probably what it should be. Oh, and that shirt is also a cause for concern. Patrick, please keep that one in the closet. Thanks.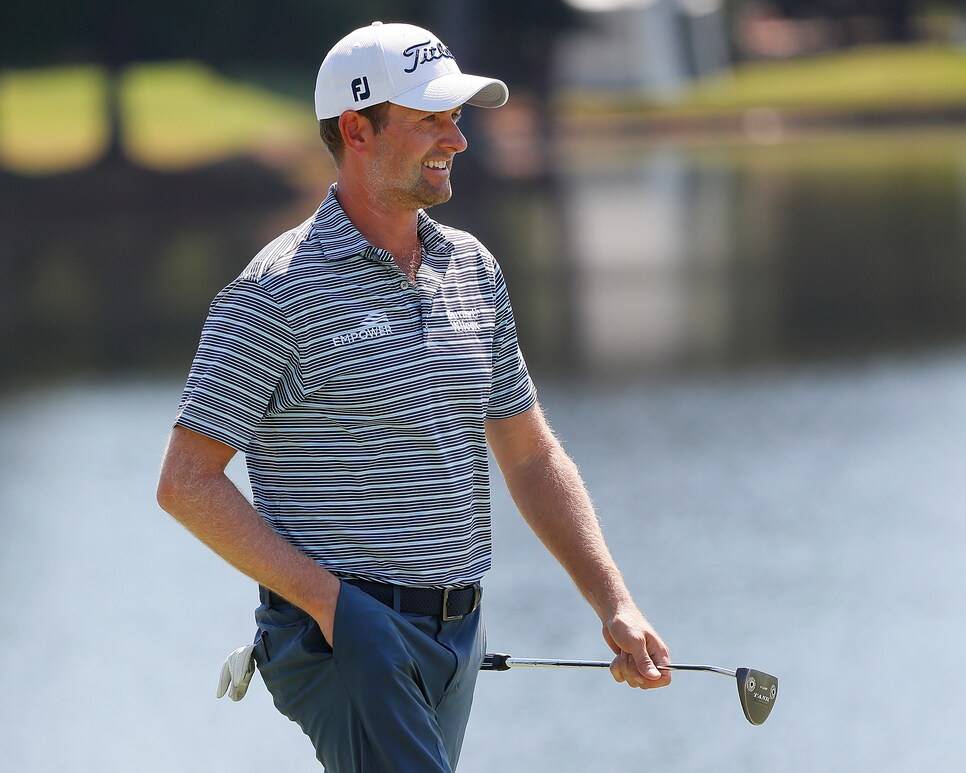 Reason to pick: Even with a softer Augusta National playing much longer in November, Simpson finished T-10 a year after posting his best finish (T-5) in 2019. There might not be a better golfer when it comes to combining iron play and putting in the game today.
Cause for concern: His winless drought in majors is closing in on nine years. Well, unless you count him winning the 2018 Players.
10. Collin Morikawa (25/1)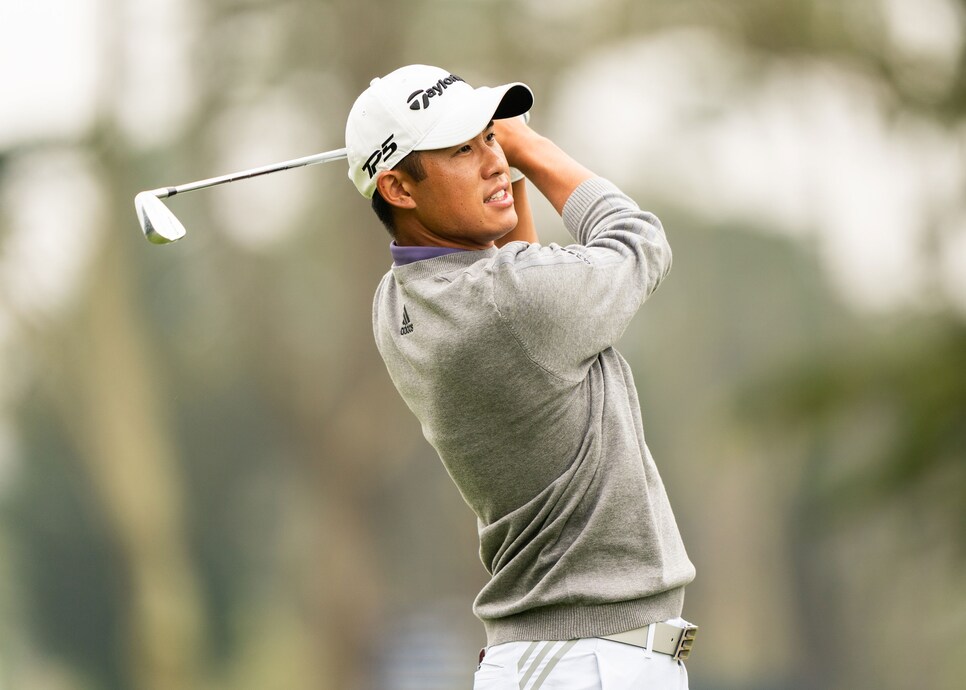 Darren Carroll/PGA of America
Reason to pick: When you and Tiger Woods are the only two golfers to win a major and a WGC before turning 25, you're doing something right. And he got his Masters debut out of the way in November with a T-44, so we don't have to worry about him trying to win at Augusta National as a rookie.
Cause for concern: The change to a saw putting grip helped lead to a win at the WGC-Workday Championship. That doesn't change the fact he still ranks near the bottom of the PGA Tour in strokes gained/putting.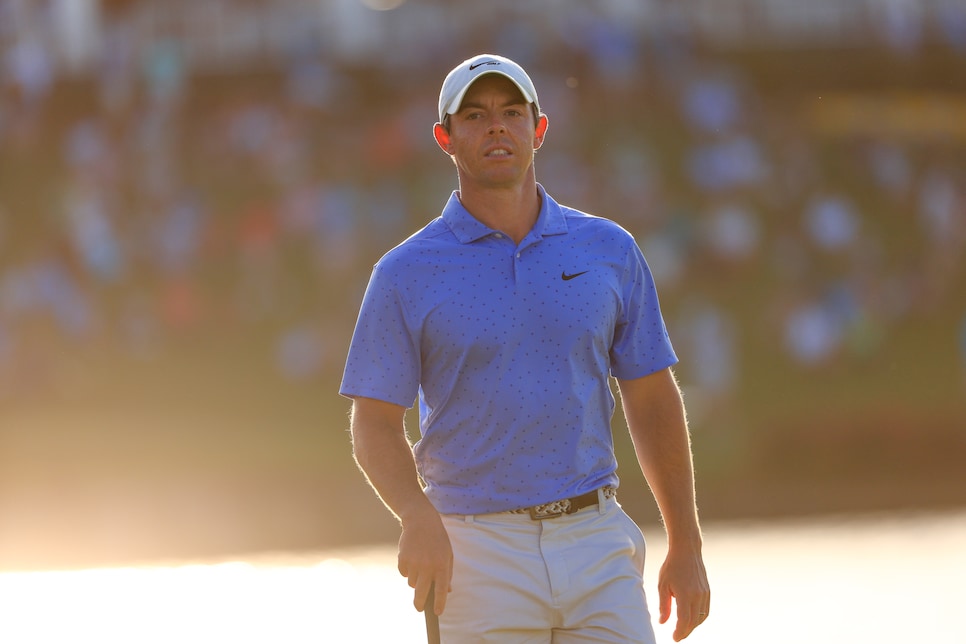 Reason to pick: Even during a "down" season, McIlroy has played his best in the majors with a T-8 at the U.S. Open and a T-5 at the Masters in November. That gives him six top-10s at Augusta in his past seven appearances.
Cause for concern: Remarkably, this will be the seventh attempt at completing the career Grand Slam for Rory. And it doesn't seem to be getting any easier. Plus, McIlroy is trying to sort through some stuff after admitting to trying to chase distance like Bryson. He's too good not to put on the list, but you're not getting much value at 12/1. Especially considering he just drove a ball into a swimming pool at the Match Play.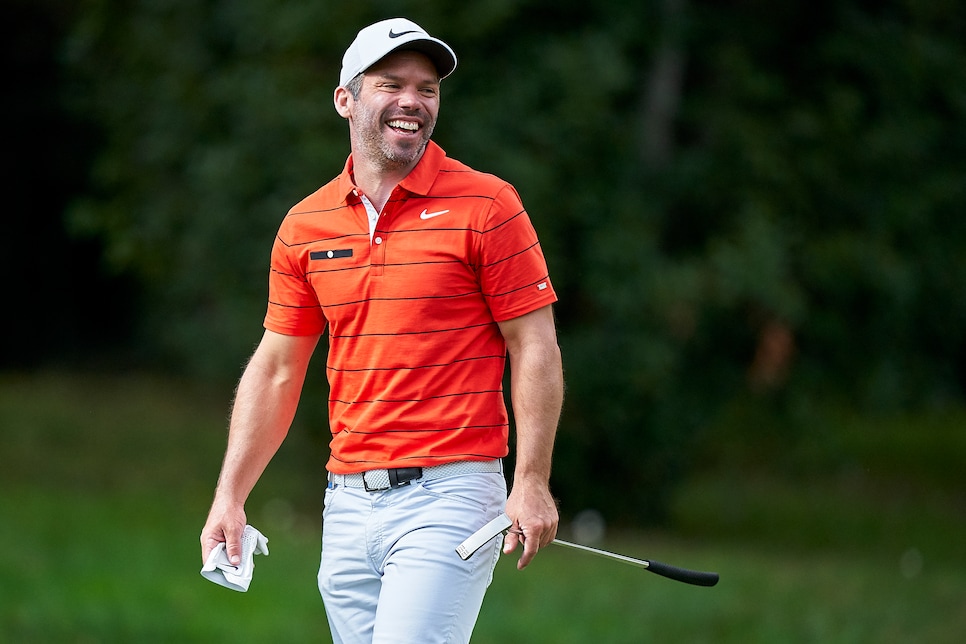 Reason to pick: Like fellow Brit Lee Westwood, Casey seems to be having a rejuvenation in his 40s—and loving every minute of it. Or, as our friend Chris Vernon says in his fantastic Masters leader board updates: "PAUL CASEY'S ALWAYS SMILIN'!"
Cause for concern: Of course, we have to point out that also like Westwood, Casey is still looking for that maiden major championship at 43. But he's been playing great in 2021 (win in Dubai, T-5 at the Players), and he's smiled a lot in Augusta with five career top-10s.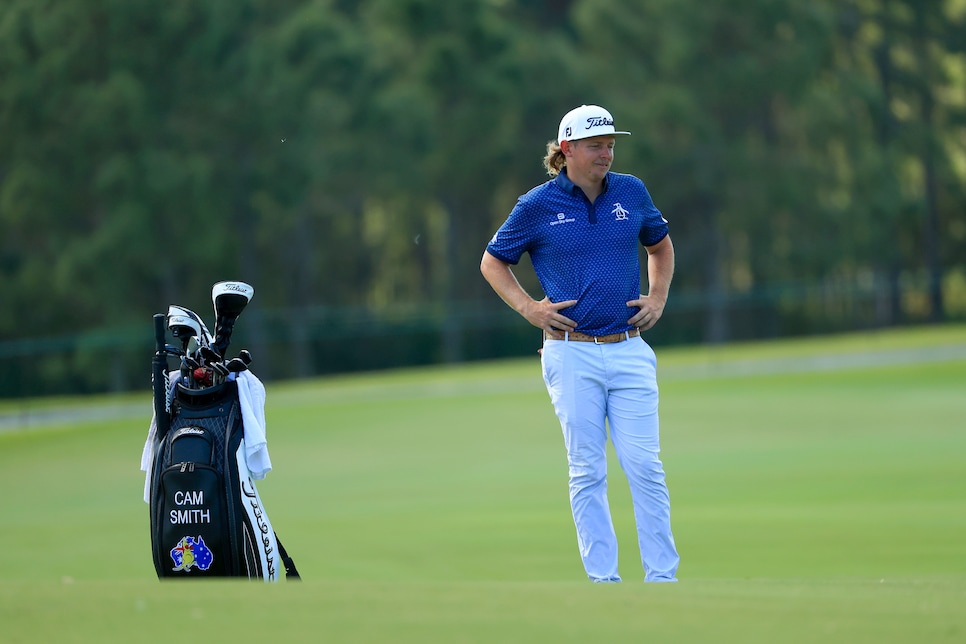 Reason to pick: He's the only golfer to post four rounds in the 60s at the same Masters. Of course, he's also the only golfer to do that and not win the Masters. It was also the Aussie's second top-five at Augusta in the past three years.
Cause for concern: Has a man with a mullet ever won the Masters? Was that 15-under performance the peak for Smith? He's still only 27, but you never know. Still, for a guy with that track record, 40-to-1 odds seems like a steal.