News
Masters 2020: Dustin Johnson exorcises all his major demons with near-perfect final round at Augusta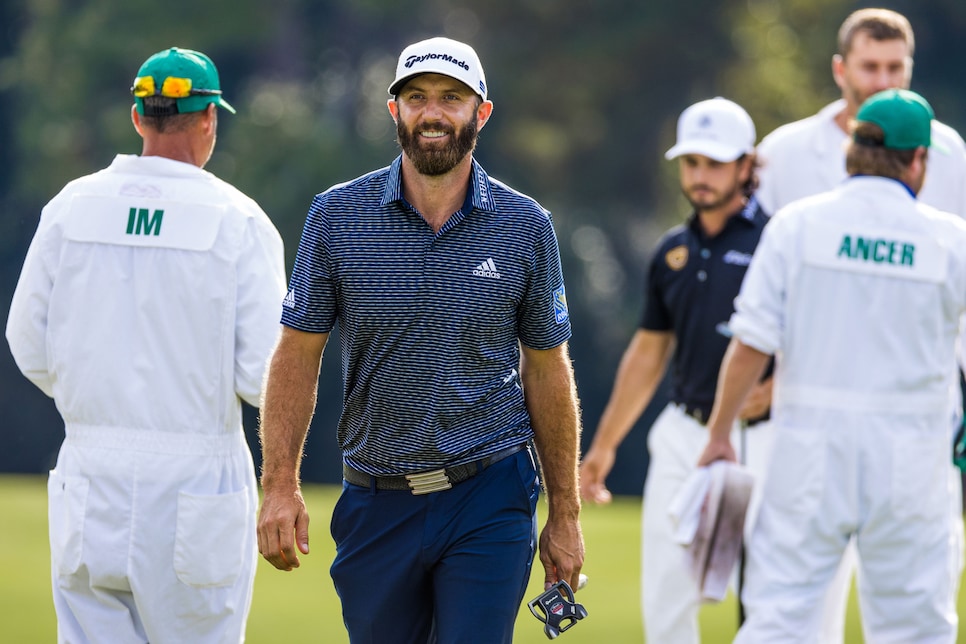 Dustin Johnson was all smiles after closing out an impressive Sunday at Augusta.
Ben Walton
When Dustin Johnson lipped out for par at Augusta National's par-3 fourth, then found the fairway bunker at the fifth, the collective golf world had the exact same thought: "Oh my God, it's happening again."
"It" would be another major … um, how do we put this nicely … choke from Johnson. Choke may sound strong, but that's the way to describe what Johnson has done on numerous occasions with the lead on a Sunday at a major. Yes, he's had his share of bad breaks, too, but there's no dancing around the fact that he's thrown a few away.
He went on to bogey the fifth after finding the fairway bunker, his lead shrinking to one shot after beginning the day with a four-shot edge. This was Harding Park, Chambers Bay, Pebble Beach, Whistling Straits and Royal St George's (the one we often forget about) all over again. Another car crash that we couldn't look away from.
Turns out, it was anything but. It was actually Oakmont all over again, with Johnson showing the resolve that keeps him coming back to the top of the leader board in the biggest events year after year, despite all the scar tissue he's accumulated. Following the back-to-back bogeys, Johnson went directly at the flag at the par-3 sixth, stuffing it to seven feet and holing the birdie putt to get back to 16 under.
From there, the World No. 1 put on an absolute clinic in how to play with a lead, plodding his way to par after par and making birdies on the holes that required it. He was by no means playing scared. It was an incredible tactical display, one that led to a four-under 68 and a 20-under 268 total, the lowest in Masters history and tied for the lowest in relation to par in major championship history.
"The Masters to me is the biggest tournament, it's the one I wanted to win the most," Johnson said in Butler Cabin. "I felt it all day. Just really proud of how I handled myself and finished off the tournament."
Johnson now has two major victories, getting himself closer to being an all-time great with a Hall of Fame worthy resume.
"It still feels like a dream. As a kid, dreaming about winning the Masters, having Tiger put the green jacket on you, it still feels like a dream. What a great feeling it is. Couldn't be more excited."
Not much about 2020 has felt right. But Dustin Johnson exorcising some serious major demons and winning the Masters feels very right.
Here are four other takeaways from the 2020 Masters.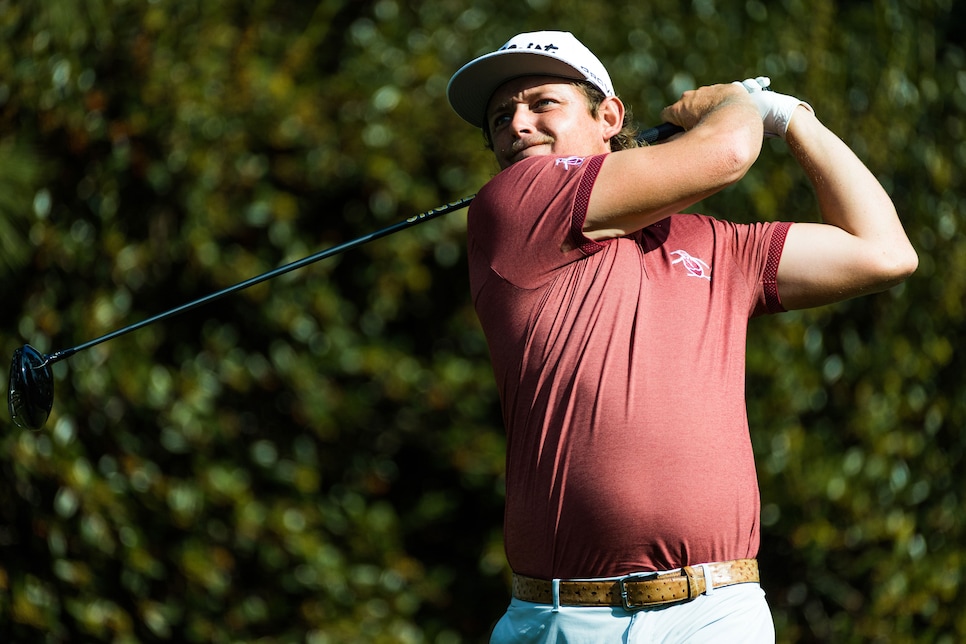 Cameron Smith became the first player in Masters history to shoot four rounds in the 60s.
Ben Walton
Cameron Smith makes Masters history, still loses
No, he did not win, but Cameron Smith still had the week of his life at the 2020 Masters. He shot all four rounds in the 60s, something no one had ever done in the history of the tournament. And … he lost by five. That's how good Dustin Johnson played. Smith shouldn't feel too discouraged considering Johnson does that to his peers often, but it still has to be a little crushing. It wasn't like he shot 69-69-69-69 and finished eight back. He finished at 15 under, good enough to win 15 of the last 18 Masters.
"Yeah that's pretty cool. I didn't realize that until you told me," said Smith when hearing of his record-breaking performance. "Lot of good scrambling this week, not many bogeys, managed to get through pretty good.
"DJ was just too good at the end."
Yes he was, Cam. Yes he was.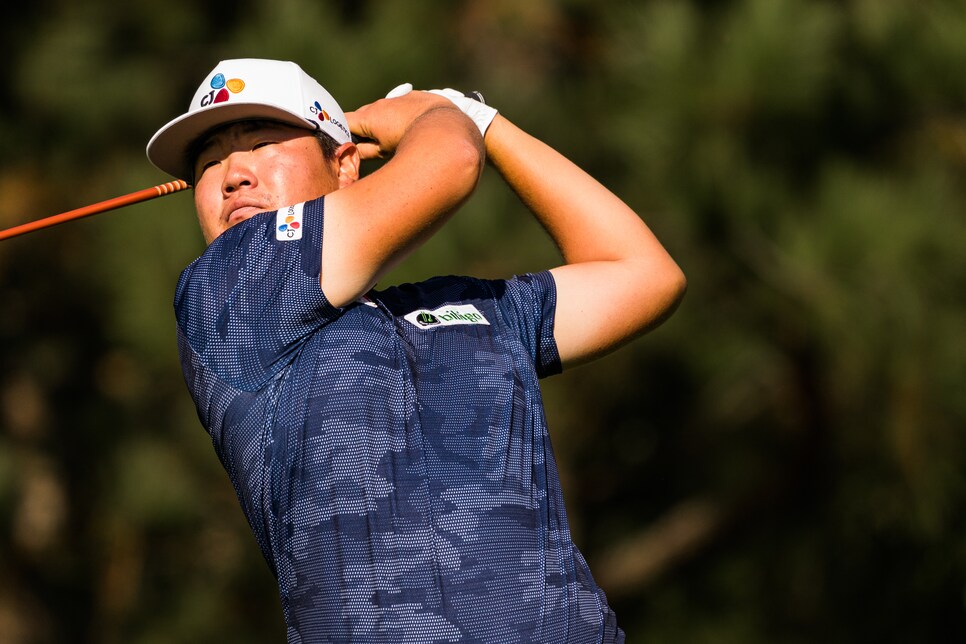 Sungjae Im's final score of 15 under was the lowest by a Masters rookie.
JD Cuban
Sungjae Im made history, too
Incredibly, Smith was almost not alone in accomplishing historical Masters feats. Sungjae Im nearly did it too, shooting rounds of 66, 70, 68 and Sunday's three-under 69, which tied him at 15 under with Smith and made the 22-year-old South Korean the lowest-scoring Masters rookie ever. So much for needing experience around Augusta National. This guy is going to be a force in the game for the next two decades.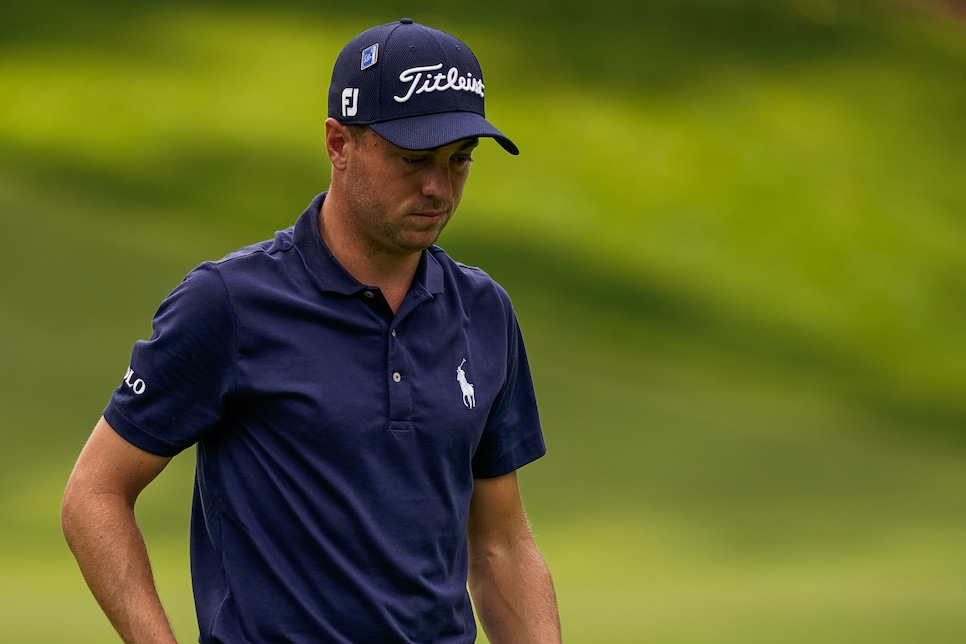 Justin Thomas ruined his chances of contending by shooting one over through his first seven holes.
JD Cuban
Not much noise from the big names chasing
If you were looking for Sunday drama, Dustin Johnson robbed the 2020 Masters of any of it. But you have to wonder how he would have reacted to seeing a name like Justin Thomas or Rory McIlroy making a real charge up the leader board. That just did not happen. Sure, McIlroy got to the 10th tee at 11 under, but he finished on that number. Thomas played his first seven holes in one over, killing his chances rather quickly. He was able to make a back-nine run to shoot 70, but finished eight back. Jon Rahm (71, 10 under) and Brooks Koepka (70, 10 under) got off to equally slow starts, which was the opposite of what was required to make DJ sweat. Again, knowing what we know now, even a 62 or 63 from a chaser wouldn't have been enough, but it still would have made things far more interesting than they were.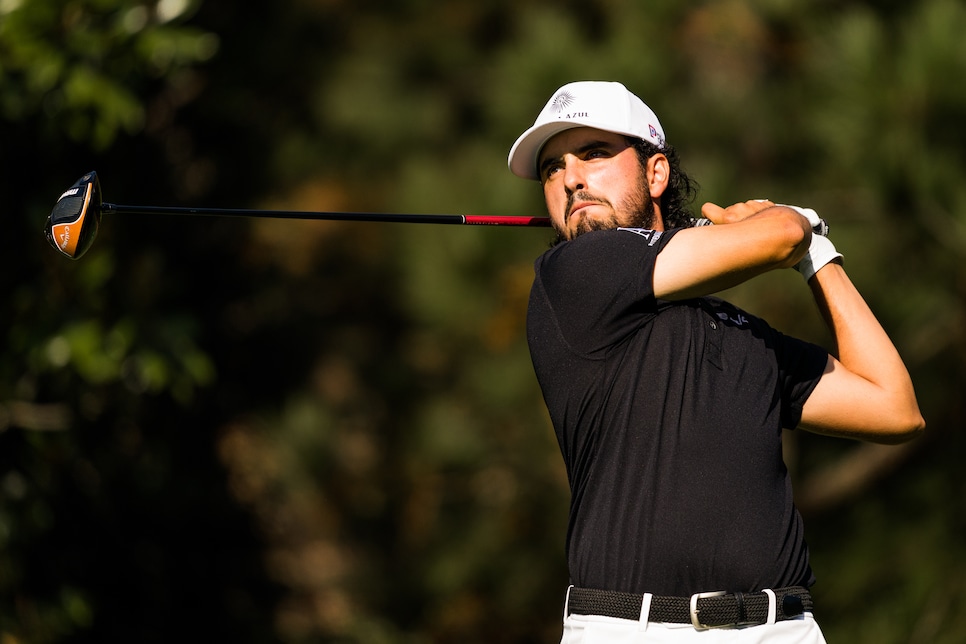 Masters rookie Abraham Ancer fell out of contention early on Sunday and tied for 13th.
JD Cuban
Abraham Ancer will win by the end of 2021
Ancer got bit by the "this stage might be a little too big" bug on Sunday, shooting an ugly four-over 76 to fall into a tie for 13th. But we have little doubt he'll get his maiden PGA Tour victory in 2021, and it will more than likely be in a big-time event. The No. 21-ranked player in the world has put himself in these situations countless times. These experiences can only help his chances at finishing off a win soon.