News
Masters 2020: Bryson DeChambeau lost his ball in Augusta's second cut, which we all figured was impossible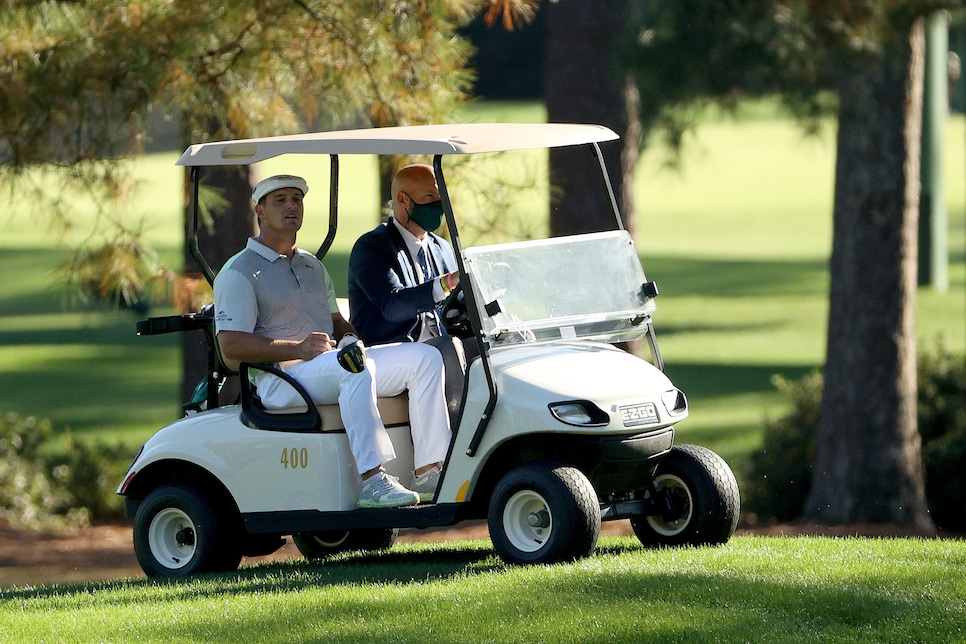 As we saw on Thursday, Bryson DeChambeau's swing-for-the-fences strategy is great when it works, but it can also lead to a world of trouble. On Friday, though, it was a seemingly great tee shot at the par-4 third hole that caused the reigning U.S. Open champion to make his worst score of the week so far.
After making par at Augusta National's opening hole, DeChambeau got rolling with a birdie at the second, set up by an incredible 380-yard tee shot. He wailed away again with driver at the short par-4 third, which he was reportedly driving during practice rounds. He pulled it a bit off line, but it caught the "second cut."
That's when all hell broke loose. DeChambeau and a massive search party were unable to find the ball, despite the fact it TV cameras caught it landing only a few yards into the second cut. It's unclear if it plugged, or if they were just looking in the wrong place. As the search continued, a rule official told DeChambeau he had "30 seconds left," meaning two and a half minutes of the three minutes you're allotted to locate the ball had passed. DeChambeau then asked, "so you're saying if we can't find it, it's a lost ball?"
After being informed that it would be a lost ball, he took 30 more seconds to try and find it, but to no avail. Per rule 27-1, DeChambeau had to go back to where the original shot was played, which was the tee box. A brutal break. Here's a look at the search party:
Golf fans might recall that this did happen on Sunday at Winged Foot to Harris English, who lost his ball in the left rough on the first hole and had to go back to the tee. It's somewhat stunning to see it happen at Augusta National, where the second cut is normally not nearly as hairy as it is this year.
DeChambeau's third shot found the second cut down the left side again, but this time they were able to find it. He went on to make a disastrous triple-bogey 7, causing him to fall all the way back to even par.