Gambling
Masters 2020 Picks: The 13 best bets to win at Augusta National
Our weekly ranking (based on Vegas odds) of the golfers worth wagering on at the 2020 Masters.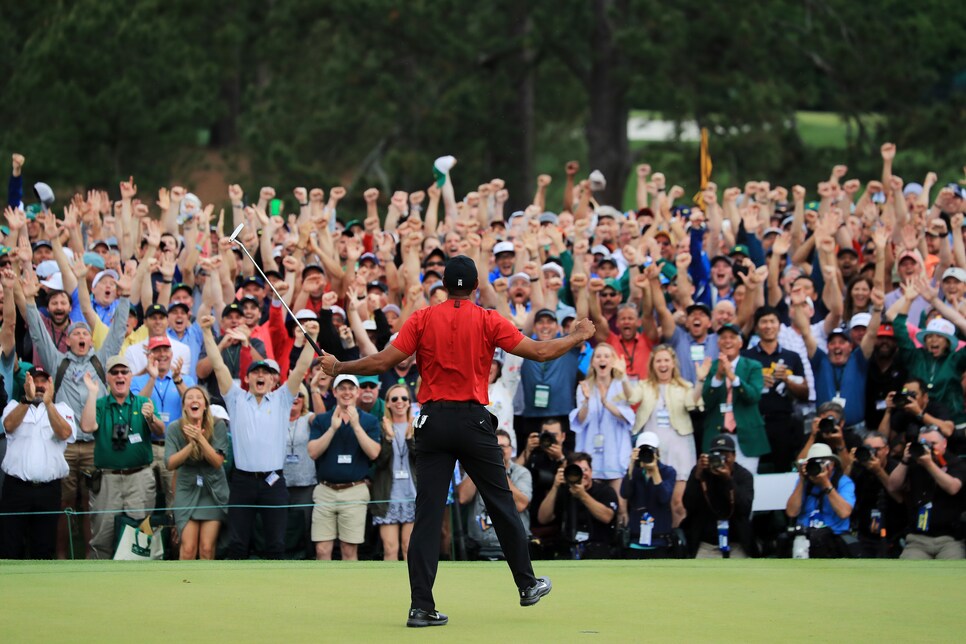 After a long wait, Masters week is finally here. Wow, it's really going to happen, folks! Even if the weather forecast doesn't look great. . . In the meantime, we've been forecasting our best bets leading up to the event (odds via Westgate Superbook). Here's our final weekly ranking:
1. Dustin Johnson (14/1 10/1)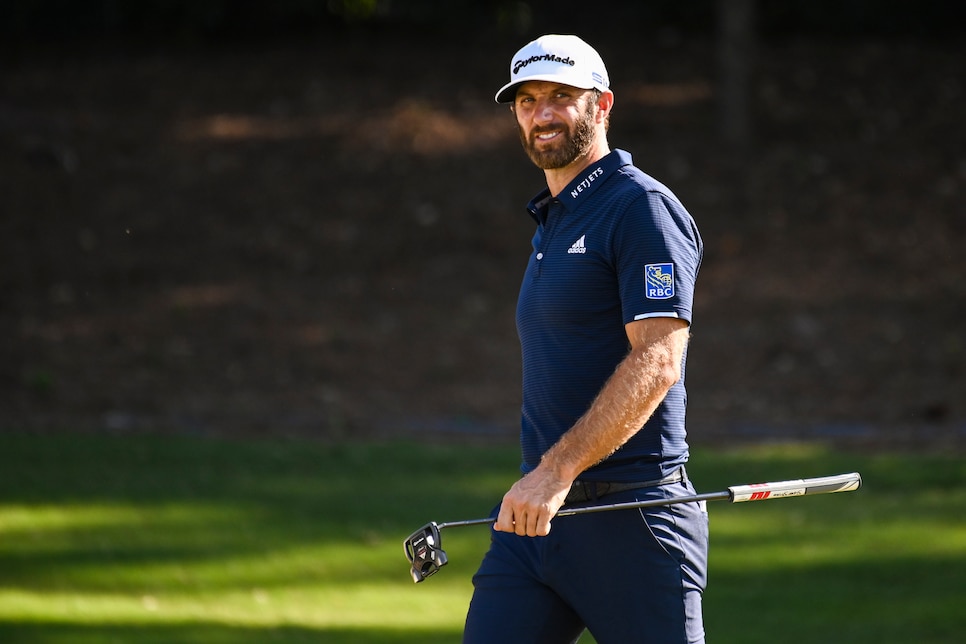 Reason to pick: DJ put together one of the great stretches in recent memory, culminating with his Tour Championship/FedEx Cup victory at East Lake. He finished runner-up at Augusta National in 2019 and has finished in the top 10 in each of his past four starts there.
Cause for concern: Not much, especially since he's already gotten over COVID-19 to finish T-2 at the Houston Open in his return. That's five top-two finishes in his past six starts. I guess the concern is that he'll only finish second. Maybe toss a top-five bet on him as well then.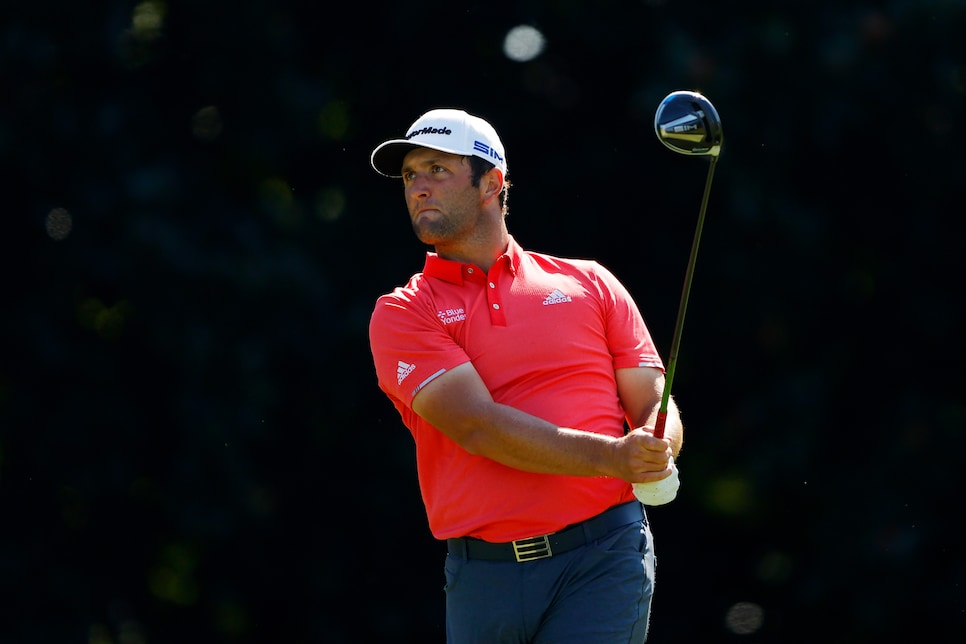 Reason to pick: We give the slight edge to DJ (for now), but Rahm seems perfectly suited to slip a green jacket on at some point with his combination of putting and power. And if cooler, drier conditions than usual make scoring more difficult, that only helps his chances.
Cause for concern: This is where we're supposed to say we're worried about his infamous temper when things go bad on the course. So since we can't think of much else, let's go with that.
3. Bryson DeChambeau (10/1)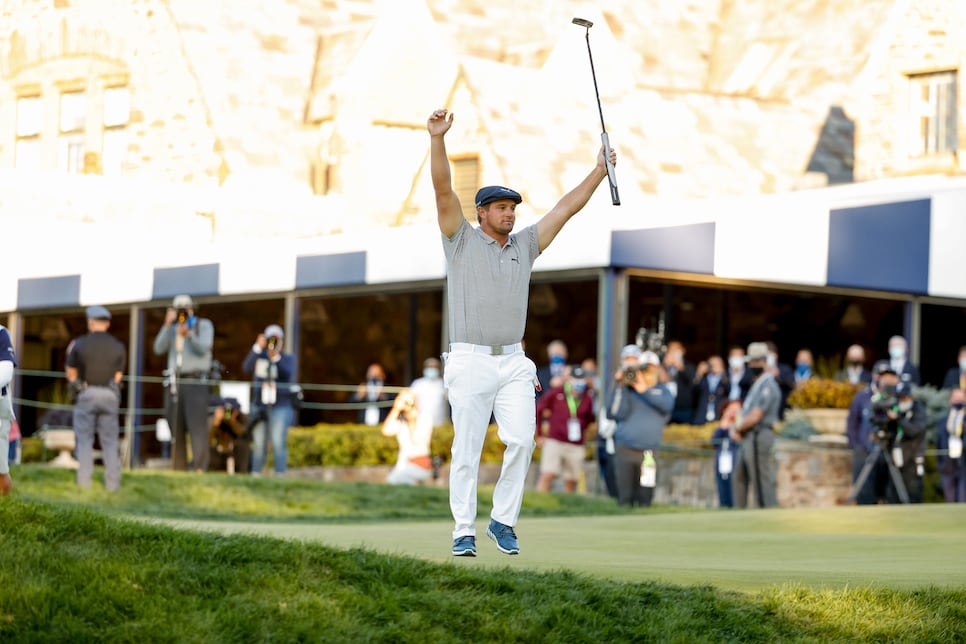 Reason to pick: He's coming off grabbing his first major title in which he won by six shots at Winged Foot despite some gnarly rough. Imagine what he'll do at a place known for its lack of thick stuff? Also imagine the lines off the tee he might be tempted to take. Augusta National probably has their tree people on standby.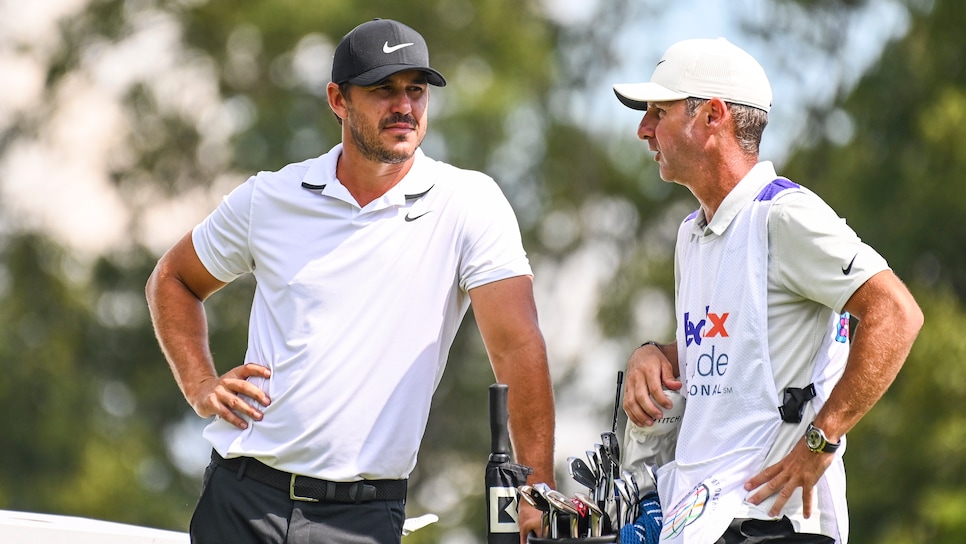 Reason to pick: After a runner-up last year, it seems like it's only a matter of time before Brooks adds a green jacket to his collection of major championship trophies. And 20-to-1 odds on this four-time major champ seems pretty tasty.
Cause for concern: An injury-plagued year saw him skip the FedEx Cup Playoffs, but a pair of 65s over the weekend to finish T-5 at the Houston Open jumps him way up our board and was just what gamblers wanted to see. Well, unless you missed out on betting on him as high as 22-to-1 odds.
5. Patrick Reed (40/1 25/1)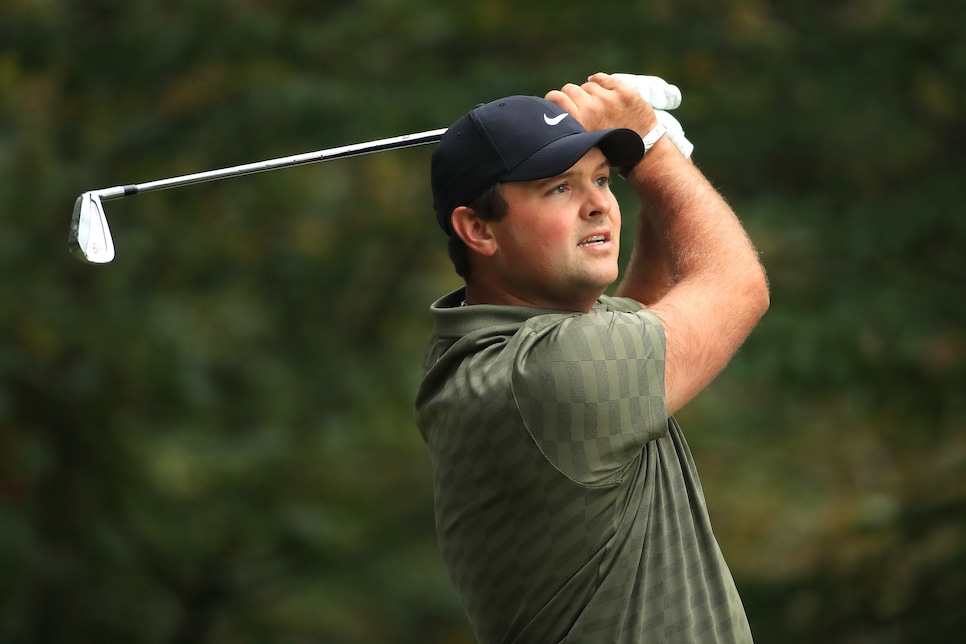 Reason to pick: Has any former Masters champ ever gotten such little love from oddsmakers? Well, other than Sergio Garcia. Reed has won a WGC this year and finished T-13 in both majors. Apparently, enough people realized this and Reed has been upgraded to 25-to-1 odds now. Too bad if you were waiting to wager on him. Plus, as we saw at the European Tour's BMW PGA Championship two weeks ago (see photo above), chilly conditions don't seem to bother him in the least.
Cause for concern: Outside of his 2018 win, Reed has never finished better than T-22 while missing the cut twice in his five other Masters appearances.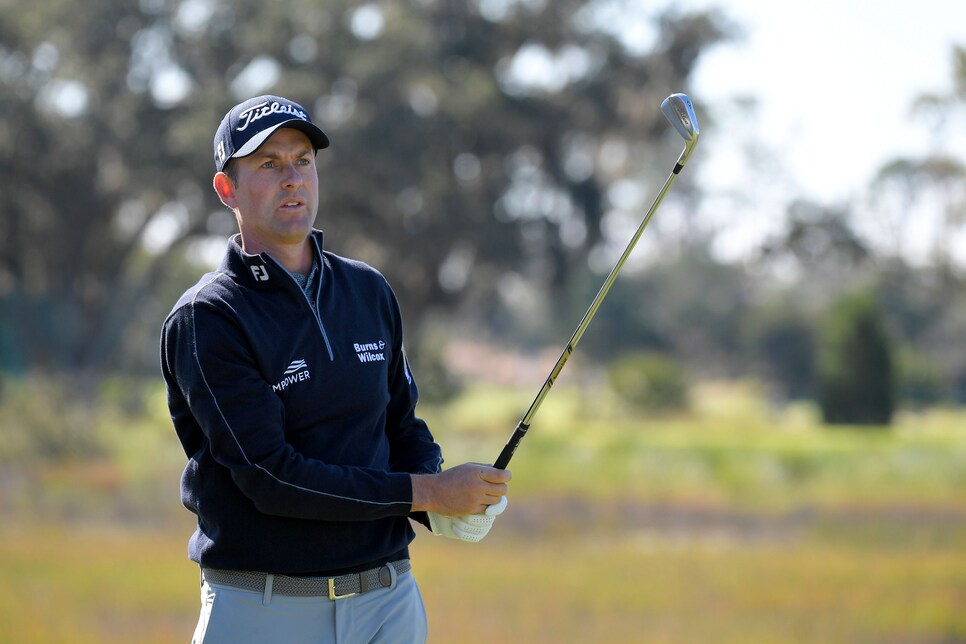 Reason to pick: He's quietly on another heater with nothing worse than a T-13 in his past five starts and yet he's only 35 to 1? Even after finishing T-5 at last year's Masters? Pretty tasty.
Cause for concern: That T-5 is his best major finish since winning the 2012 U.S. Open. Oh, and his caddie recently beat him in a practice round at Augusta National. That can't be good for the confidence.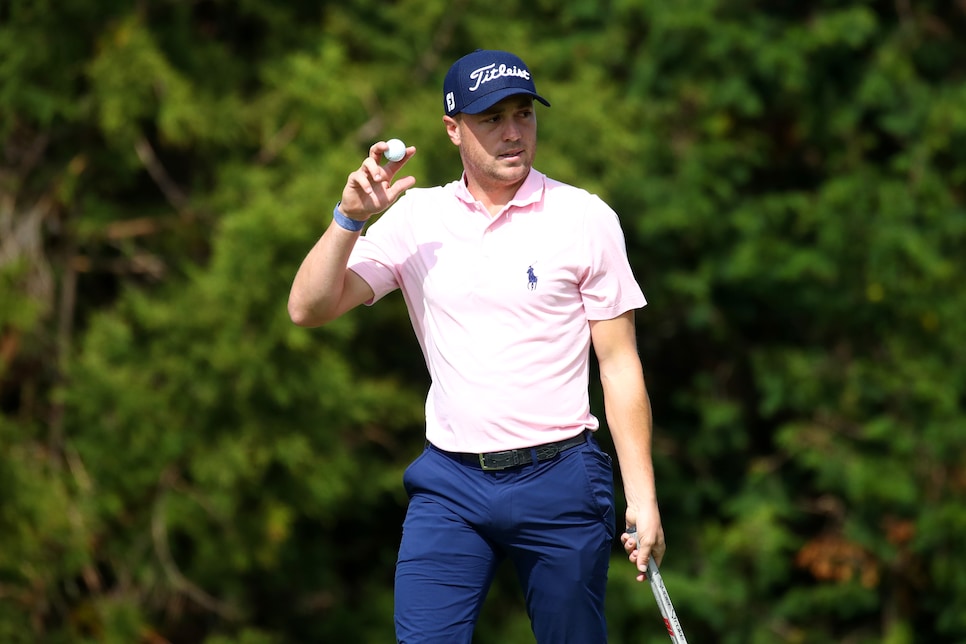 Reason to pick: A three-time winner last season in which he led the PGA Tour in strokes gained/approach, Thomas is also trending in the right direction at Augusta National where he's improved his finish position each of his four years.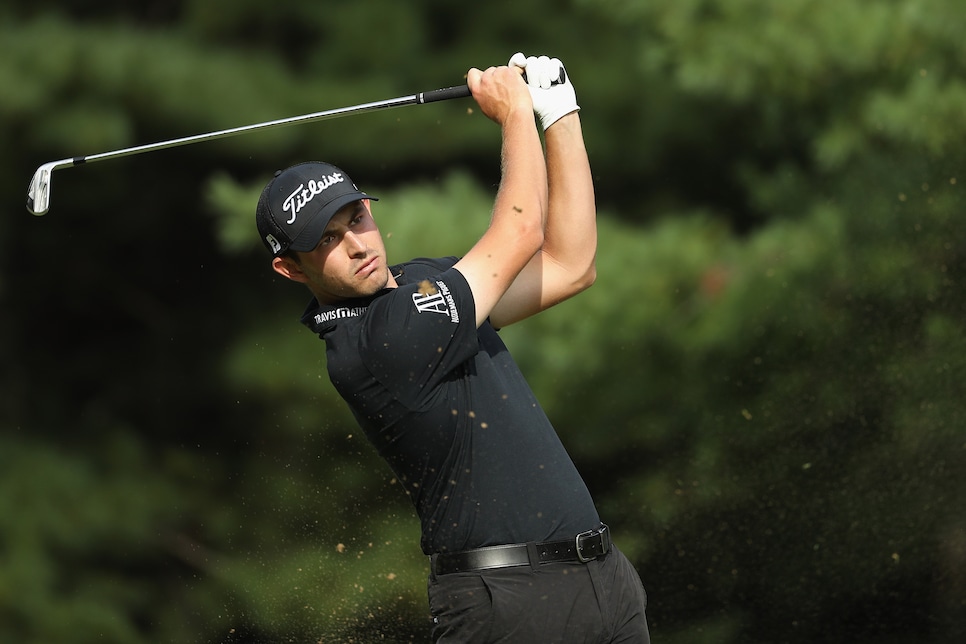 Cause for concern: He has still never recorded a top 10 at the Masters thanks in large part to being a slow starter there. Thomas has shot over par in the first round in all four appearances. More troubling, though, might be his failure to close 54-hole leads in his last three attempts. Then again, everyone has trouble closing out tournaments. Well, maybe not everyone. . .
8. Patrick Cantlay (25/1)
Reason to pick: That final-round 65 to nip the World No. 2 and No.3 at the Zozo Championship was pretty snazzy, no? Also keep in mind that Cantlay briefly held the lead during that crazy Sunday at Augusta National last year before finishing T-9.
Cause for concern: On one hand, you can argue that 25/1 is a steal. On the other, do you trust him to close the door on Sunday? As consistent as Cantlay has been at racking up high finishes, the wins haven't come at that same pace with the Zozo only being his third PGA Tour title.
9. Xander Schauffele (14/1)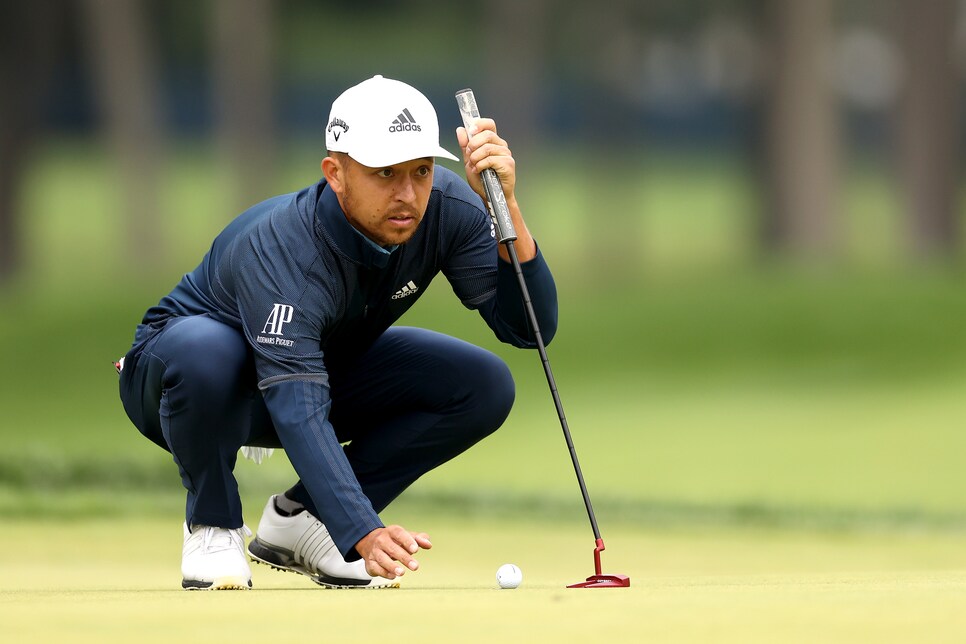 Reason to pick: This guy is so freaking good, especially in majors as evidenced by his six top-six finishes in 13 career starts. That includes a T-2 as last year's Masters.
Cause for concern: Unfortunately, though, he's getting priced like he's won some of those with that now 14-to-1 number. If Xander were 25/1, he'd slide up to the top spot here. But at 14/1 still despite yet another runner-up at the CJ Cup, we'll keep him right here.
10. Tyrrell Hatton (40/1)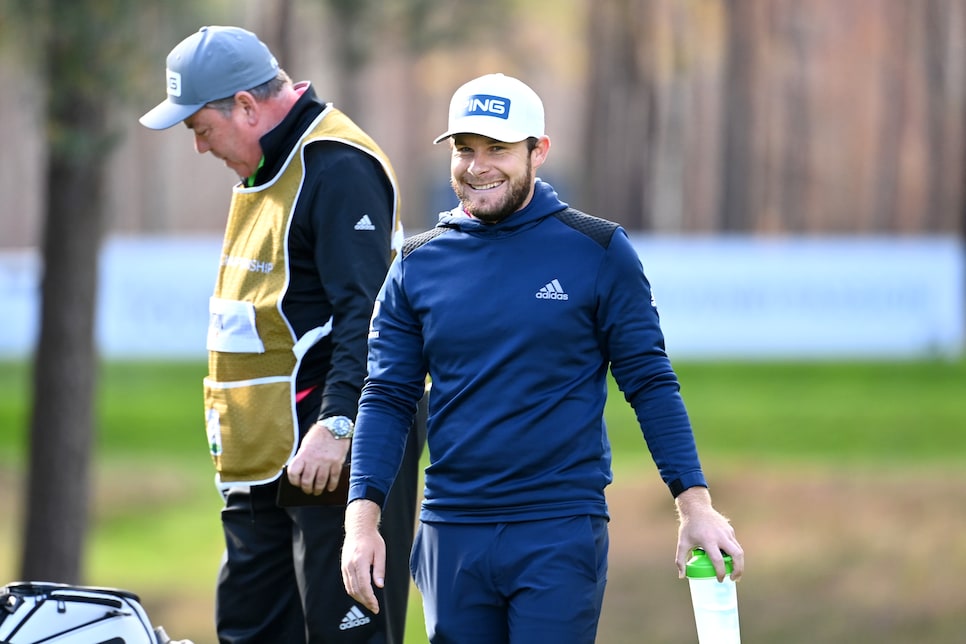 Reason to pick: One of the hottest players on the planet coming, off arguably the biggest win of his career at the BMW PGA two weeks ago, at 50-to-1 odds? Yes, please! Oh, he's been upgraded to 40-to-1 odds? Still, yes, please!
Cause for concern: The Brit has posted nothing better than a T-44 in three prior Masters appearances.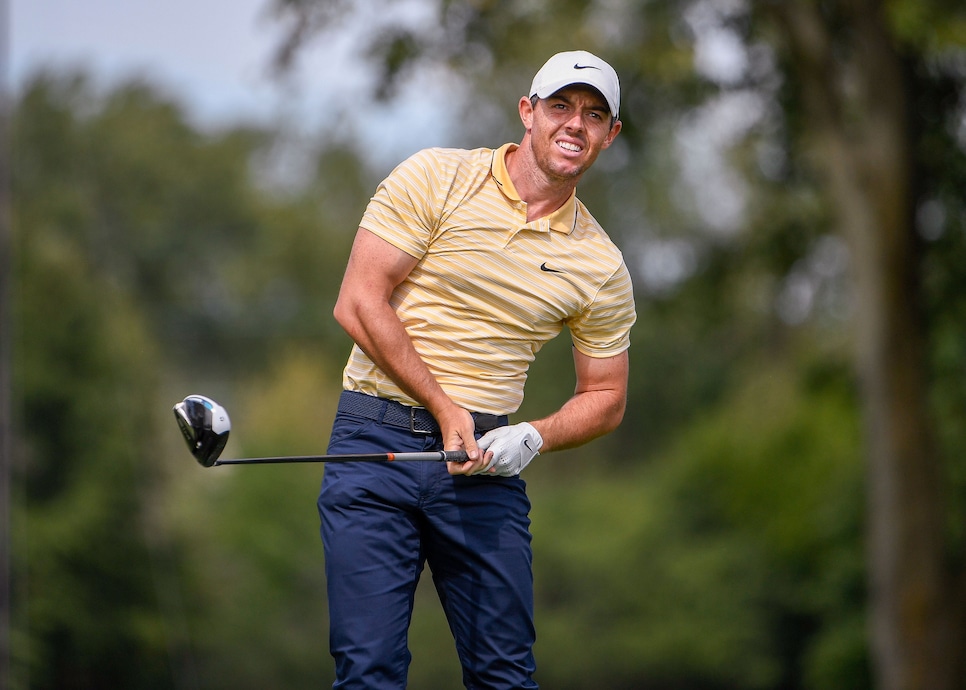 Reason to pick: Remarkably, this will be the sixth attempt at completing the career Grand Slam for Rory. It will be his first crack at doing it under such soft conditions, though. And while he's still searching for his first green jacket, he had a streak of five consecutive top 10s at Augusta snapped last year.
Cause for concern: Between that back-nine collapse in 2011 and being beaten head-to-head badly by Patrick Reed in 2018, he's got some serious scar tissue at Augusta National. And you're not getting much bang for your buck at 12-to-1 odds.
Reason to pick: THE RETURN TO GLORY!!!
It feels like that happened a decade ago with all that's gone on the past few months, but that was last year. The defending champ and five-time green jacket winner at 25-to-1 35-to-1 40-to-1 odds? Not too shabby.
Cause for concern: 2020 has been a total disaster for Woods, who has gone 68, T-40, T-37, T-58, T-51, MC, and T-72 (out of 78) in his past six starts and is coming off by far the worst putting season of his career. Last time we checked, you need to have that club working at Augusta National. The downgrade to 35/1 is warranted, and so is the four-spot tumble on this list.
13. Collin Morikawa (35/1)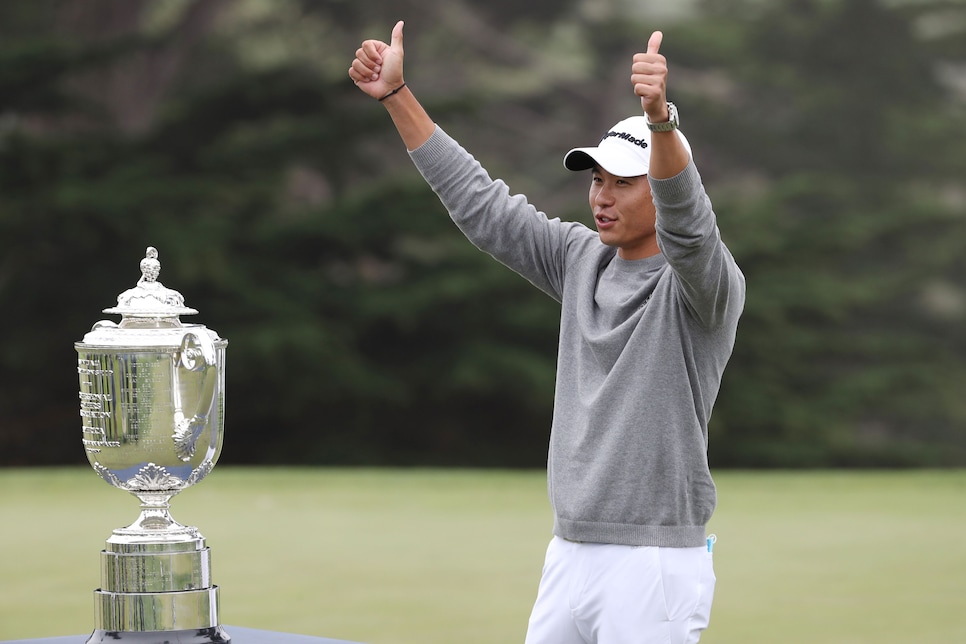 Reason to pick: After ranking second in strokes gained/approach last season, he's already established himself as arguably the best iron player on tour. And he already won one major in cool conditions this year, so why not another?
Cause for concern: He missed his first two cuts to start this season after missing only one cut in his first 31 starts as a pro (but bounced back a bit with a T-12 at the CJ Cup). Oh, and no player making his Masters debut has won since Fuzzy Zoeller in 1979. That was almost 18 years before Morikawa was born.