Gambling
Gambler turns one dollar into an absolute FORTUNE with incredible golf parlay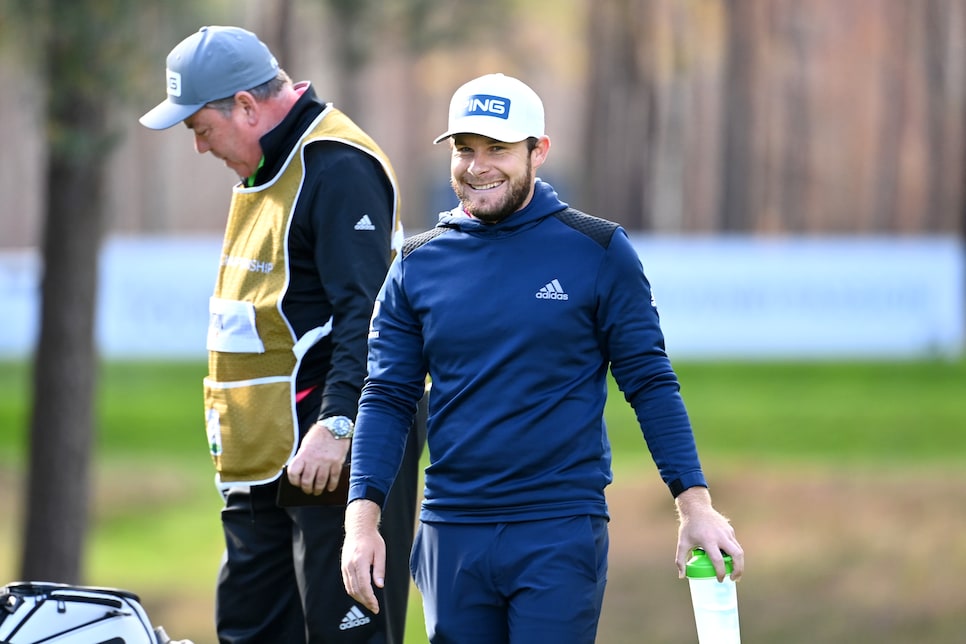 We've seen some incredible golf bets hit in recent years, prompting us to dub multiple wagers as the best ever. But forget about all of those, because this is actually it. THIS is the greatest golf bet in history.
Why do we say that? Because one mystery person amassed a small fortune betting on the European Tour's BMW PGA Championship for the price of a cup of coffee at McDonald's.
Instead of merely betting on the winner, this brilliant/lucky bettor parlayed 20 different head-to-head matchups for the tournament. And wouldn't you belive it, but he got every single one right.
As a result, his $1 bet turned into a $679,894.66 windfall, according to SportsBet. Yep, that's ONE dollar turning into nearly 700 GRAND. My. Word.
The winner of the tournament, Tyrrell Hatton, only earned about $400,000 more for winning the European Tour's flagship event. And his tournament expenses were certainly more than a freaking dollar.
We've seen bigger paydays, most notably James Adducci's $1.2 million haul on Tiger Woods winning the 2019 Masters. But Adducci risked $85,000 on that one. And he also recently lit $45,000 on fire betting on Phil Mickelson to win the U.S. Open.
So kudos to this mystery person who is suddenly rich, but we also advise that he quits while he's ahead. He could make 679,000 more bets like that and never come close to winning again.