News
Masters 2020: The way-too-early weather forecast for Augusta National looks … wet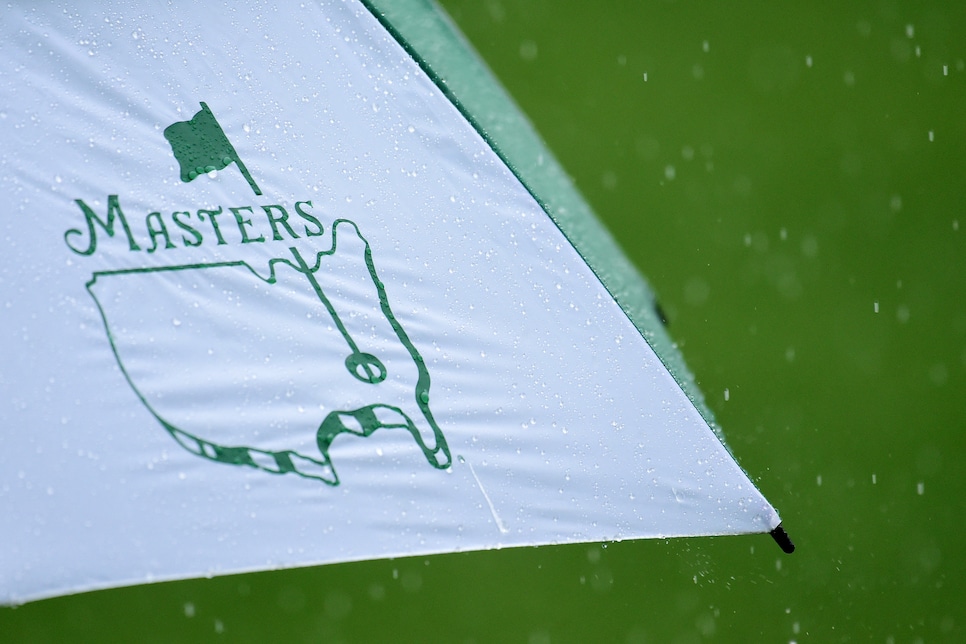 Of the many pressing questions about a November Masters, chief among them was: How much different will the weather be, and how will it affect the golf course? When the new date was first announced, the consensus was that Augusta National would play much longer and much softer in the fall, and the early forecast seems to confirm that notion, but not for the reason you think.
Temperature-wise, next week's Masters should feel no different than an April Masters. A look at the 10-day forecast in Augusta on WeatherChannel.com shows that temperatures will be in the mid-to-high 70s throughout the week. The belief was that it would be much colder in the fall, and thus the ball would not fly as far. That does not appear like it will be the case.
However, there does appear to be a decent amount of rain in the forecast, which will soften the grounds of ANGC and make it play significantly longer. On Monday, there is a 40-percent chance of showers throughout the day, and Tuesday calls for more of the same, with a 50-percent chance of showers throughout the day. Wednesday and Thursday both call for a 50-percent chance of scattered thunderstorms. More rain is forecasted for Friday as well, though just a 30-percent chance.

If it does rain for five straight days, the course could be quite soggy for the first two rounds of play. Players can expect less roll out on drives, which could help defend it from the bomb-and-gougers. Of course, we are talking about Augusta National, which has a SubAir system that can drain the course—particularly the greens—well enough to make it play like nothing even happened. Without fans this year, even the lower-lying areas of the course won't be subjected to the wear and tear of foot traffic combined with wet turf.
As for the weekend, the early outlook calls for temperatures in the high 70s and plenty of sun. Once they literally weather the storm, Saturday and Sunday should be as pristine as viewers have come to expect Augusta National to be through the years.