News
Masters 2020: How to watch the Masters at Augusta National on television and streaming online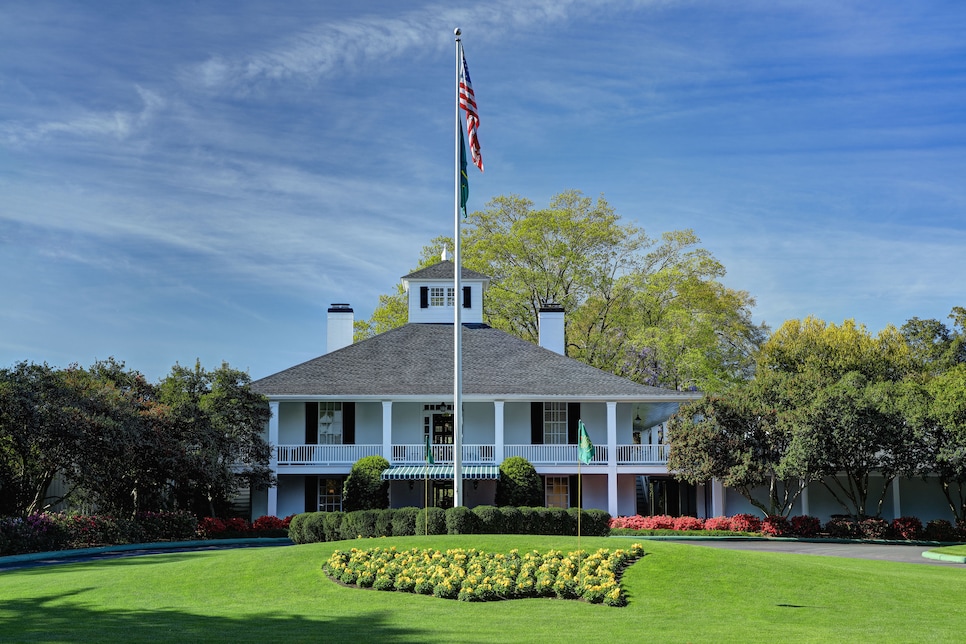 As you prepare your plan for watching the upcoming Masters, here's one piece of friendly advice: Don't forget to set your alarm clocks earlier.
With the tournament being held in November, Augusta National officials will be racing daylight in order to finish each round. Sunset in Augusta, Ga., for the four competition days will be around 5:25 p.m. (compared to 7:55 p.m. in April). In turn tee times—and TV times—will shift earlier each day, a psychological adjustment for viewers accustom to watching the final groups playing into the early evening hours. Most different is the fact that CBS' final-round telecast won't delay the start of "60 Minutes" at 7 p.m. as it's scheduled to begin at 10 a.m. EST and sign off at 3 p.m.
Once you get up, however, you'll be rewarded for the effort. There are several ways to watch this year's tournament, from traditional TV coverage on ESPN and CBS to the Masters award-winning "Every Shot, Every Hole" technology that allows fans to literally see everything that happens at Augusta National while streaming on their computer or mobile device.
In addition, Masters.com and ESPN+ will offer three "featured holes" channels: one from Amen Corner (11th, 12th and 13th holes) that will also be broadcast in 4K; one for the 15th and 16th holes and, new for 2020, one for the fourth, fifth and sixth holes. There will also be a separate channel for coverage of two featured groups from the morning and afternoon waves each day.
The other broadcast wrinkle this year from Augusta? While ESPN won't be airing the Par 3 Contest on Wednesday, which has been canceled given there will be no fans onsite this year at Augusta National, the cable network will host "College GameDay" on Saturday morning from Augusta. The studio will be set overlooking Ike's Pond and the ninth green of the Par 3 course.
"When exploring ways to showcase a fall Masters, we were drawn to the concept of hosting College GameDay at Augusta National to introduce the tournament to a new audience and provide even more anticipation and excitement to the event," Masters chairman Fred Ridley said. "We appreciate the collaboration with ESPN, our longtime broadcast partner, for this first-of-its-kind opportunity."
Television Schedule (all times EST)
Thursday, Nov. 12
1-5:30 p.m., ESPN
Friday, Nov. 13
1-5:30 p.m., ESPN
Saturday, Nov. 14
9 a.m.-12 noon College GameDay from Augusta, ESPN
1-5 p.m., CBS
Sunday, Nov. 15
10 a.m.-3 p.m., CBS
Shown on Masters.com, Masters apps and ESPN+. All times EST.
Tuesday, Nov. 10
Tuesday at the Masters, ESPN+, 12 noon-2 p.m.
Wednesday, Nov. 11
Wednesday at the Masters, ESPN+, 12 noon-2 p.m.
Thursday, Nov. 12
Featured Groups, 7:45 a.m.-5:30 p.m.
Hole Nos. 4, 5 and 6: 7:55 a.m.-4:45 p.m.
Amen Corner (11th, 12th, 13th holes): 7:30 a.m.-4:15 p.m.
Hole Nos. 15 and 16: 8:15 a.m.-4:45 p.m.
Every shot, every hole/My Group: All day on Masters.com
Friday, Nov. 13
Featured Groups, 7:45 a.m.-5:30 p.m.
Hole Nos. 4, 5 and 6: 7:55 a.m.-4:45 p.m.
Amen Corner (11th, 12th, 13th holes): 7:30 a.m.-4:15 p.m.
Hole Nos. 15 and 16: 8:15 a.m.-4:45 p.m.
Every shot, every hole/My Group: All day on Masters.com
Saturday, Nov. 14
Featured Groups, 7:45 a.m.-5:30 p.m.
Hole Nos. 4, 5 and 6: 10:45 a.m.-4 p.m.
Amen Corner (11th, 12th, 13th holes): 10:10 a.m.-3:45 p.m.
Hole Nos. 15 and 16: 11:15 a.m.-4:15 p.m.
Every shot, every hole/My Group: All day on Masters.com
Sunday, Nov. 15
Featured Groups, 7:45 a.m.-5:30 p.m.
Hole Nos. 4, 5 and 6: 8:45 a.m.-2 p.m.
Amen Corner (11th, 12th, 13th holes): 8:10 a.m.-1:30 p.m.
Hole Nos. 15 and 16: 9:15 a.m.-2:15 p.m.
Every shot, every hole/My Group: All day on Masters.com