News
Masters 2020: Bryson DeChambeau's quest for the green jacket got off to a catastrophic start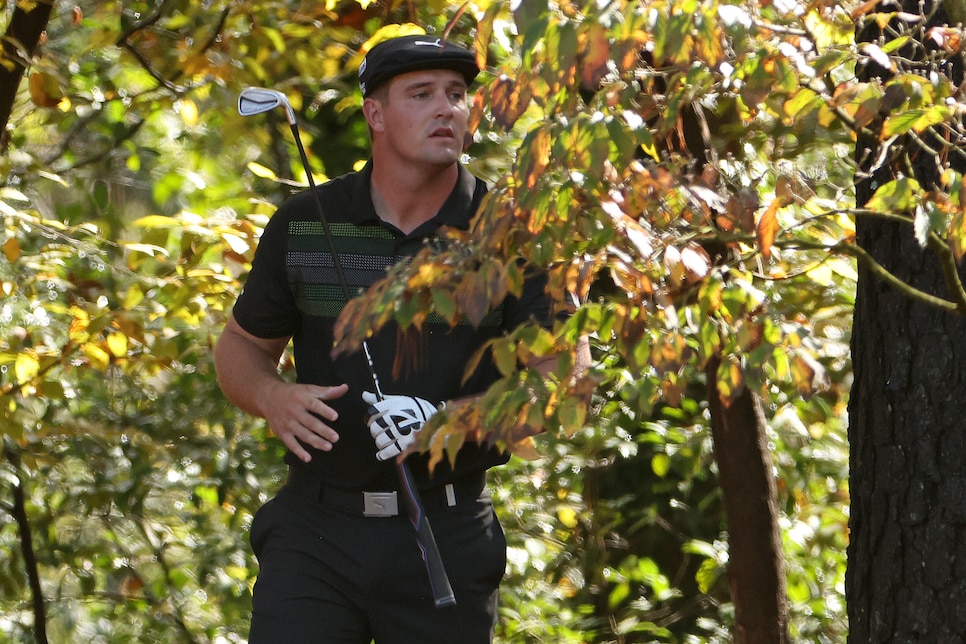 Folks, you're not going to believe this. Bryson DeChambeau—the prohibitive betting favorite who was supposed to turn Augusta National into a par 67, win the 2020 Masters by 10 strokes and change the sport forever—is off to a catastrophic start in his opening round. Who could have seen this coming?
At the par-4 10th, where DeChambeau's quest for the green jacket began, the reigning U.S. Open winner went the conservative route, hitting hybrid off the tee. Even though he didn't bomb a driver, he still had just 154 yards left. From there, he spun back a wedge to five feet. Game over.
Not quite. DeChambeau's birdie effort slipped past the right edge, and all hell has broken loose since. Here's a look at his first tee shot at the par-4 11th: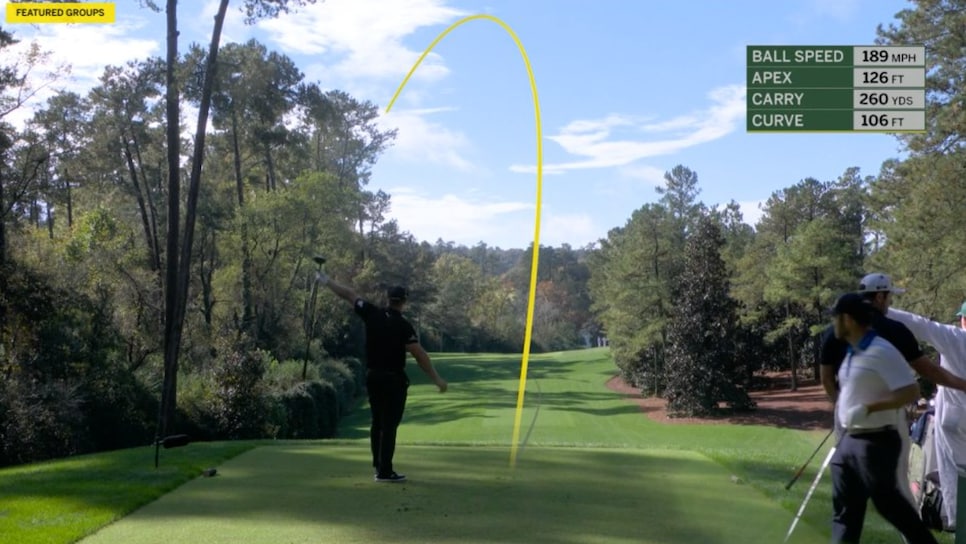 Given how far off the planet that ball went, DeChambeau was forced to hit a provisional. He was able to find his first, however, and he wound up grinding out a rather impressive par from the woods. At the treacherous 12th, he found the front edge of the green and two-putted for par from 21 feet. OK, all settled in now. It was time for him to dismantle the par-5 13th, the hole he was going to turn into a par 4 by driving it into the 14th fairway.
What DeChambeau came to find out very quickly was that pre-tournament talk, especially at Augusta National, is cheap. His drive did not reach the 14th fairway, instead hitting a tree and coming to rest in the pine straw where Phil Mickelson hit one of the most famous Masters shots ever. From there, he blasted an iron long and left into the bushes behind the green, forcing him to hit another provisional. His provisional found Rae's Creek, and then the search to find his original was on:
He was able to find it, and he took an unplayable, meaning he was now hitting four from there. DeChambeau then left his fourth short of the green, finally got his fifth on and had 10 feet for bogey. He missed, walking off with a double-bogey 7, a number he probably thought he'd make combined over the first two rounds on that hole.
He has had a semi-bounce back, making par at the 14th and birdies at the 15th and 16th to get back to even par. Not the start he, or any of us, expected, but plenty of time to make it all back.