Champions Dinner
Masters 2021: Dustin Johnson unveils Masters Champions Dinner menu, and it includes the king of appetizers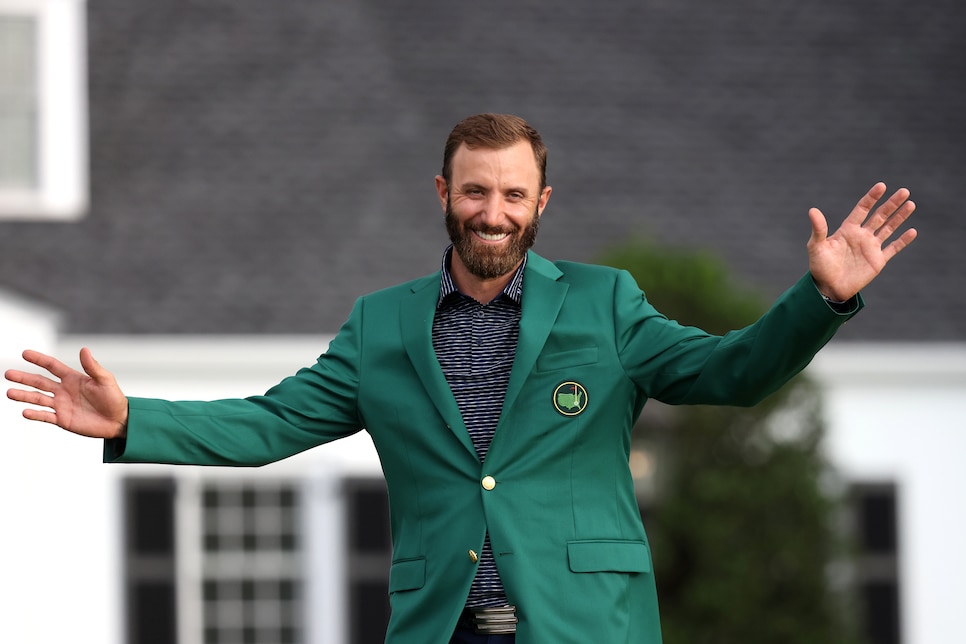 The waiting is finally over. Dustin Johnson, the defending Masters champion, has revealed what he will be serving at the Champions Dinner, which will take place next Tuesday night at Augusta National Golf Club. Unfortunately, "sandwiches" did not make the cut.
However, something even better than sandwiches did, and it will be the first thing past champions will consume when they arrive. It's the king of appetizers, the GOAT of hors d'oeuvres. Yup, we're talking about pigs in a blanket, folks:
We'd have to go back and do our research, but we're pretty confident in saying this is the first time pigs in a blanket will be served at the Masters Champions Dinner, and there is absolutely nothing wrong with that. They are the crowd pleaser of all crowd pleasers, the 99-mph fastball of finger foods. Simple, but effective.
As for the rest of the menu, DJ knocked it out of the park. Can't complain about caesar salad, filet mignon and mashed taters, though the sneaky best part (other than the PIAB), is the lobster and corn fritters. Those sound delightful. Excellent job, Dustin. We know you've really been slaving over this.