Editors' Choice
*All products featured on Golf Digest are independently selected by our editors. However, when you buy something through our retail links, we may earn an affiliate commission.*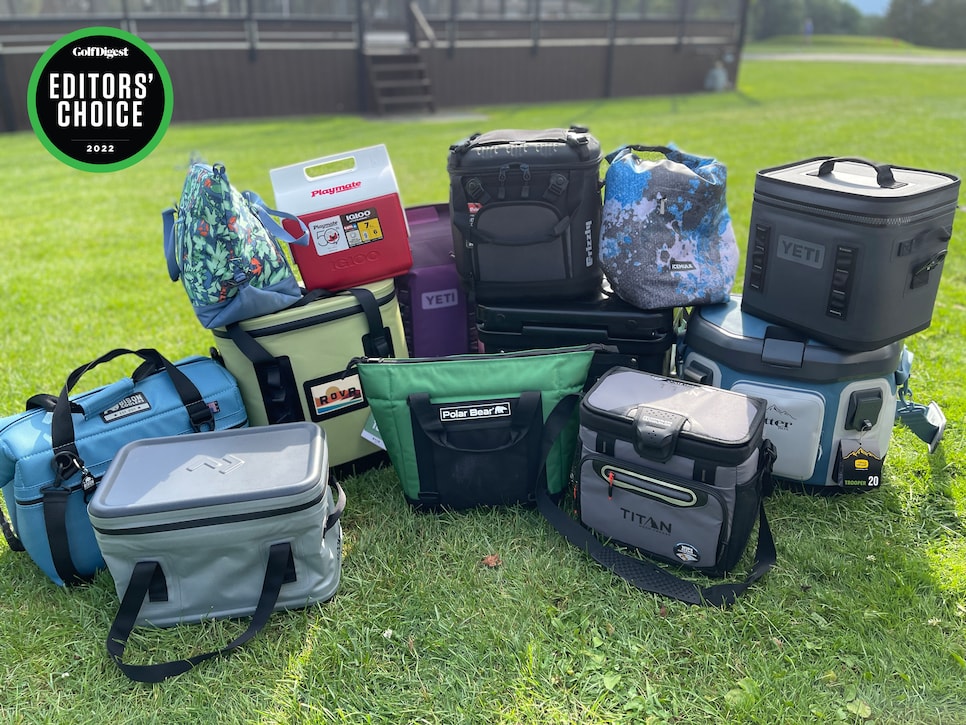 It's essential to stay hydrated and energized on the golf course. When appropriate, coolers can be a great way to keep food and drinks cold and encourage refueling. Ideally you want to find a cooler that fits into the basket of a golf cart, maintains temperature and doesn't make a mess. We put several to the test: Coolers were filled with ice, cans and internal thermometers to record temperature changes over time. We tested coolers under the hot sun, in a 24-hour period and while being jostled around in the back of a golf cart. Each were evaluated on performance, size, ease-of-use and the emptying and cleaning process. There are many different types of coolers to consider depending on what you're storing, how long you need to keep things cold and what conditions are like outside. Not every cooler is one-size-fits-all. Here are the best we found and tested.
Winners: Best Coolers for Golf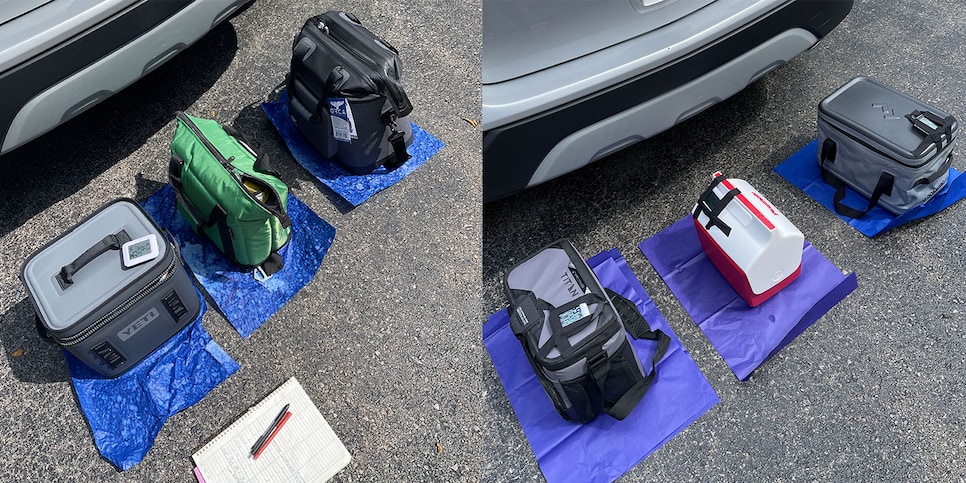 Two trials of cooler testing. In the off-course trials, each cooler was filled with ice and cans, put under the hot sun for a full day while we recorded internal and external temperature changes over time.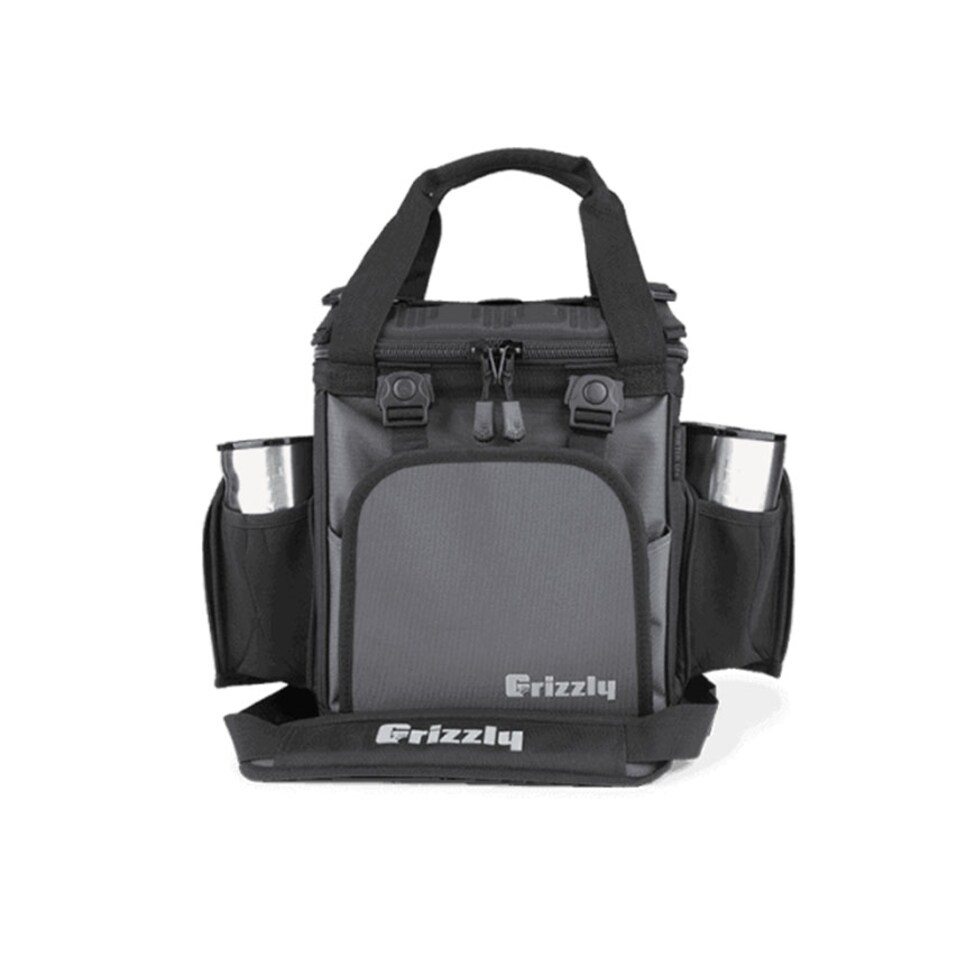 Grizzly Drifter 12+ Cooler
A top-rated feature on this cooler is the dual cup holders on either side of the exterior to hold drinks securely. It's also got a flip-top zippered lid, a waterproof liner and ballistic polyester shell. A neoprene gear band on the top of the cooler along with pockets on the front and back give it a ton of storage space without adding bulk to the 11-inch (wide) by 13-inch (tall) cooler.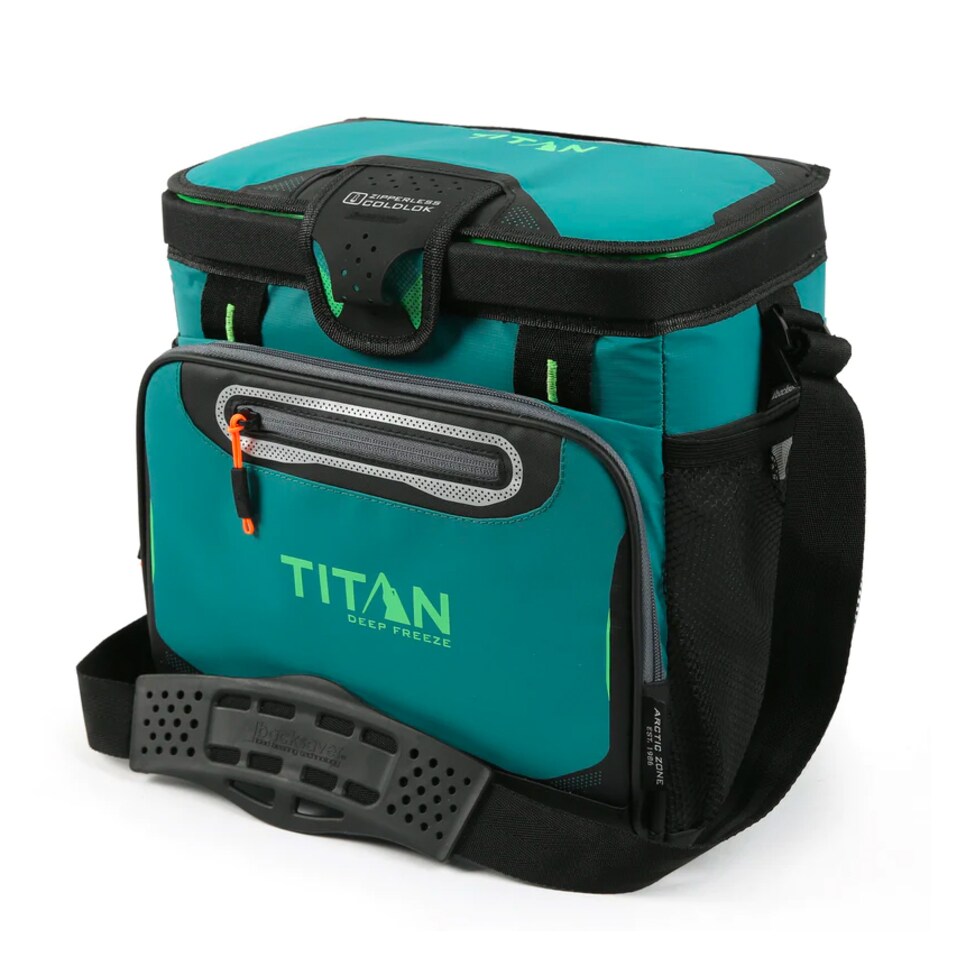 Arctic Zone Titan Deep Freeze Zipperless Hardbody Cooler 16 Can
With a zipperless open, this cooler is extremely easy to use and pack. It kept cool all day and fit in all the golf cart baskets we tried. A removable liner and shelf allow you to keep things separate to avoid cans crushing your sandwich or soft items. One thing our testers noted is that since the opening is not sealed, it is prone to leak if it tips over in the cart, so make sure to keep this one upright during use and transport.
Dometic GO Soft Storage 20L
This collapsible soft cooler can be used alone or in the larger Dometic system. Alone, it's a lightweight and water-resistant cooler that fits a 12-pack with ice and keeps very cold over time. As part of the larger package, it can be used as an insulated insert in the Dometic Go Hard-Sided 50L storage bin to keep gear, food and beverage secure, dry and cool.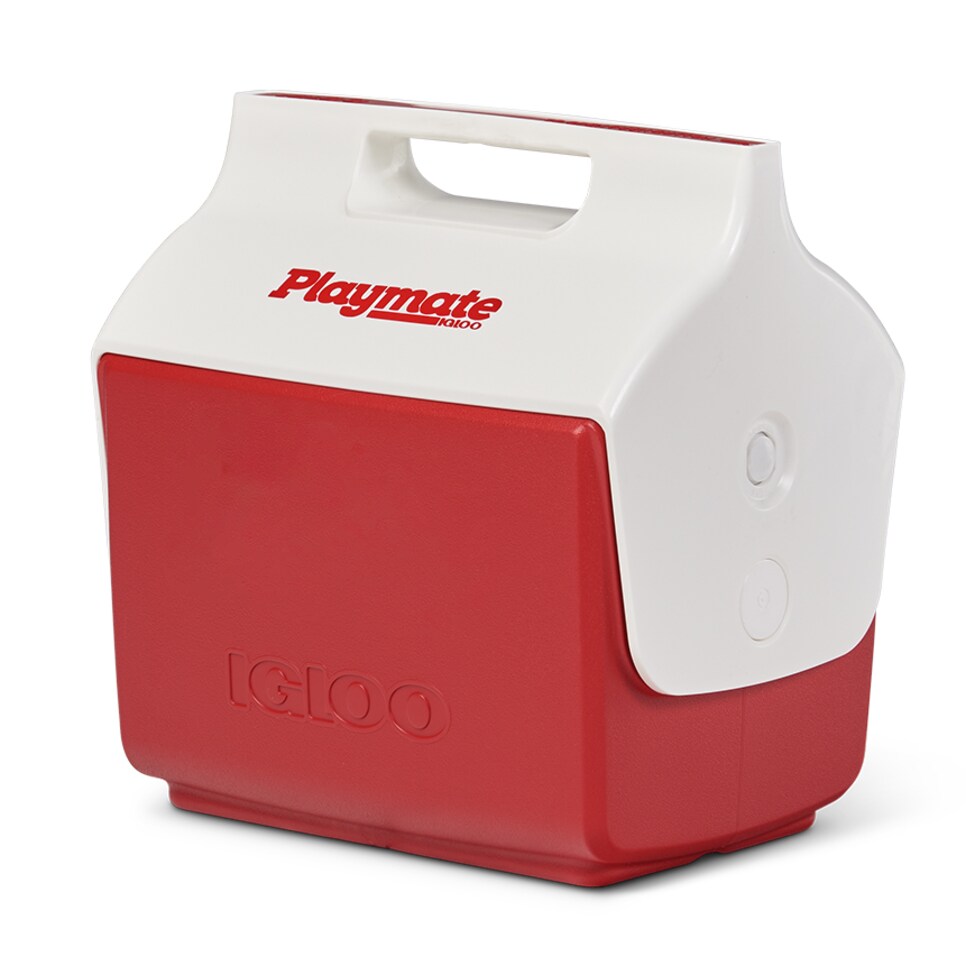 Igloo Retro Little Playmate 7 Qt Cooler
Call it nostalgia, but our testers loved this old-school cooler. The tent top is easy to carry, with a push button opening and decent cooling capabilities for cans and ice. It has a fit promise of nine cans, but we packed seven comfortably with ice. Extremely easy to clean, it fit well into golf cart baskets, but did leak when tipped.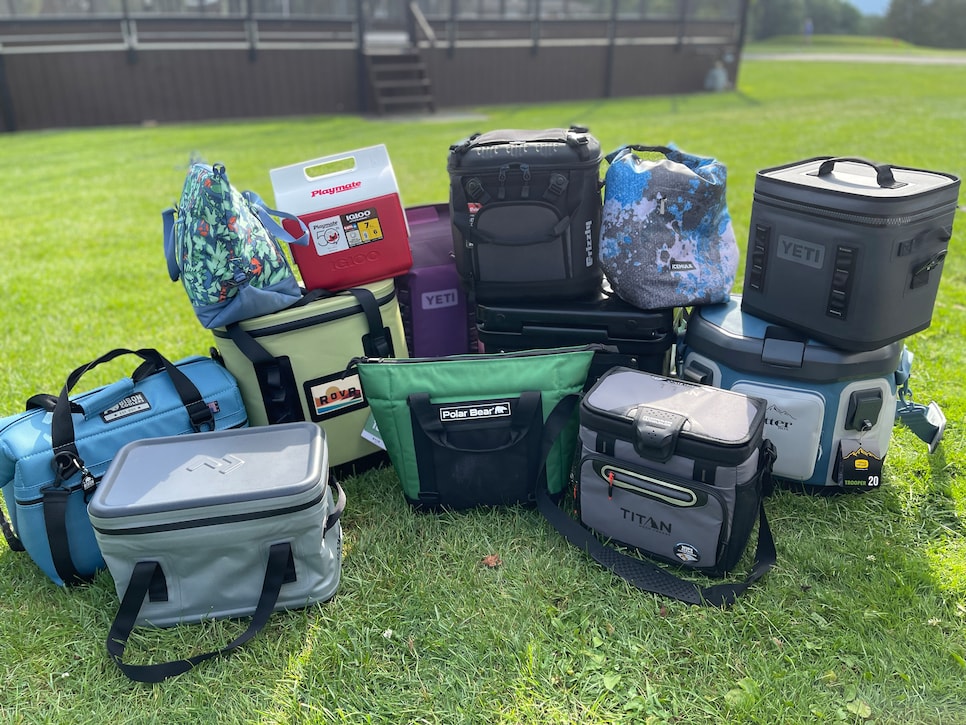 The on-course testing consisted of evaluating how the coolers fit in three different styles of golf cart baskets, testing leakage driving on bumpy terrain and recording internal temperature change with consistent opening and closing of the coolers to grab a beverage or snack.