Editors' Choice
*All products featured on Golf Digest are independently selected by our editors. However, when you buy something through our retail links, we may earn an affiliate commission.*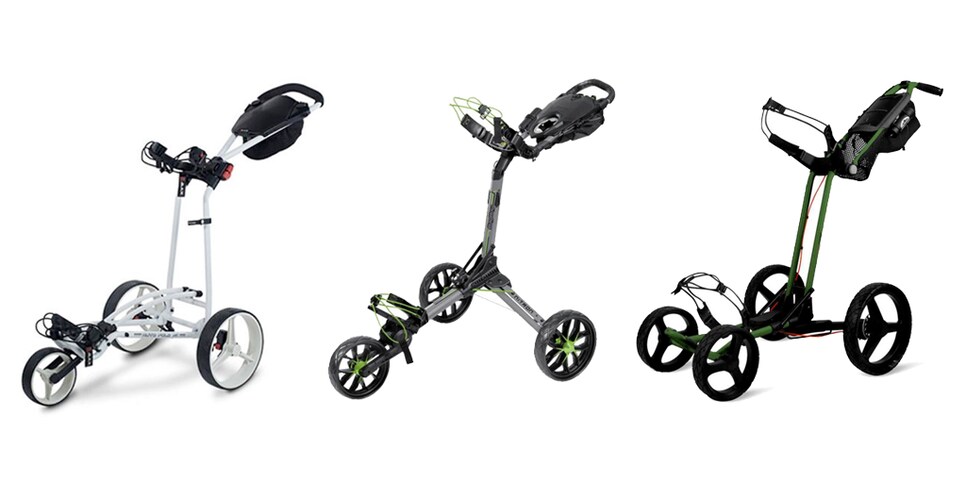 Pushcarts had a moment in 2020. With social distancing more easily achieved when walking instead of riding in a cart with someone, many golfers turned to pushcarts for peace of mind—and of body. So many turned to them that they became hard to find for a while; manufacturers reported a 60-percent increase in sales in 2020. Many companies have increased production in anticipation of continued interest in walking moving forward. If you're pushing an old model and looking to upgrade or are looking to join the pushcart brigade in 2021, consider these options.

Haven't heard of Big Max? Well, the company is the largest pushcart manufacturer in the United Kingdom. We love the products in its line for their sleek, lightweight designs that fold to convenient sizes. The Autofold FF is the easiest of them all as it takes just a push of a button for the cart to collapse into an easily storable, compact shape. There's room on the cart to keep your essentials, and the wheels are stable for whenever you find yourself searching for a ball that somehow went offline.
Some pushcart models historically have been difficult to unfold and assemble. But with Bag Boy's Nitron pushcart, there's no fumbling with knobs or levers. Press a button and nitrogen-powered canisters use air pressure to open the cart and pop the front wheel out with no effort on your part.
While the Big Max and Bag Boy are plenty stable with three wheels, some people prefer to push a cart with four. If that's your bias, the new PX4 is a good place to look. The PX model improves upon Sun Mountain's Pathfinder line with upgrades to the little things—like a handle that allows you to push with one hand instead of two, more storage and a slot where you can charge your phone. It folds down to fit into your trunk with ease.