There are a lot of options in the pushcart space, so we awarded Editors' Choice to three types, knowing you'll be able to pick the one that best suits your needs.
Related: Best New Golf Bags
*All products featured on Golf Digest are independently selected by our editors. However, when you buy something through our retail links, we may earn an affiliate commission.

If ease of storage is the most important thing to you, the Big Max Blade IP is what you're looking for. This folds down flatter than any other pushcart we've seen—five inches high. It weighs less than 15 pounds, so not only is it easy to store, it's easy to lift. It'll fit any size bag you have, and the minimalist frame has storage for your essentials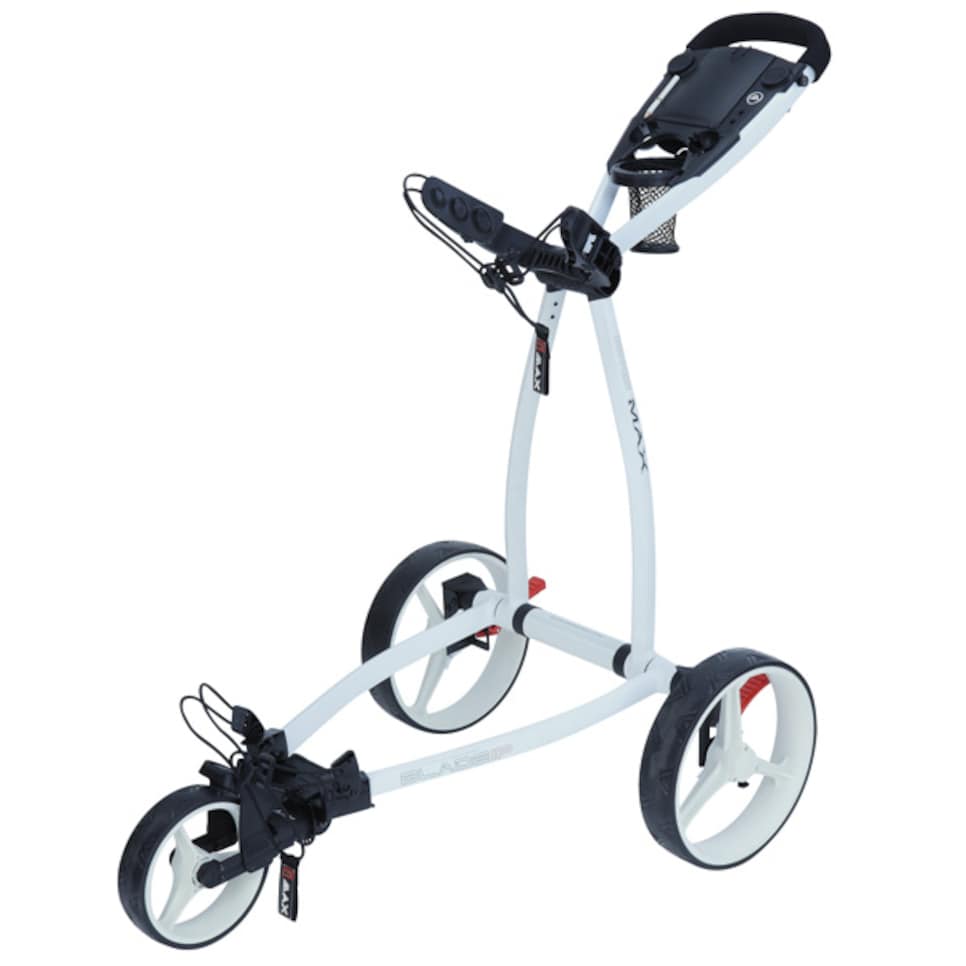 Bag Boy took on the issue of how tricky it can be to set up and break down a pushcart. The Nitron Auto-Open Push Cart is true to its name: It's powered by nitrogen to automatically open at the press of a button. It will fit a large range of bag sizes and has ample storage.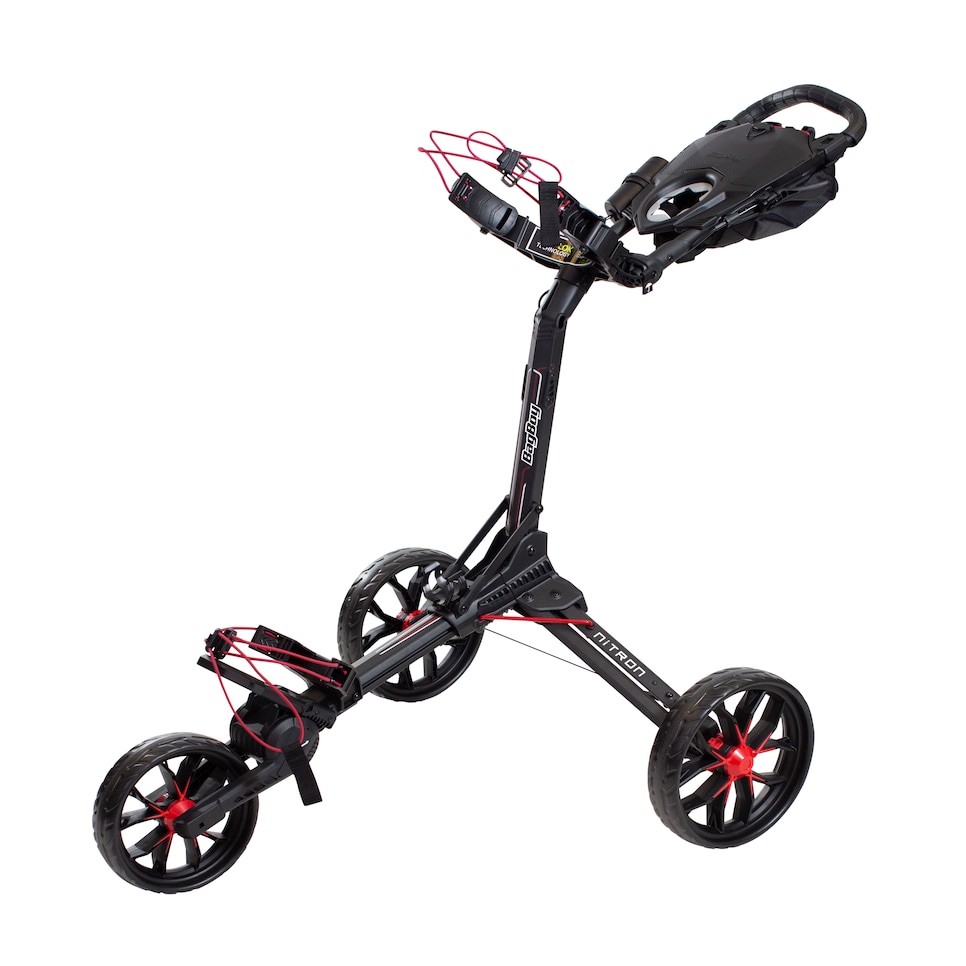 Three-wheeled pushcarts aren't for everybody. If you want that extra stability of a four-wheel cart, go with the Sun Mountain Pathfinder 4. The construction of this cart makes your bag sit more upright, making it easier for you to pull clubs out and put them back in. Of the accessories you can attach is a rechargeable powerpack, allowing you to charge your phone or keep your speakers running during the round.