Best New Gear
The best women's golf shoes of 2023
*All products featured on Golf Digest are independently selected by our editors. However, when you buy something through our retail links, we may earn an affiliate commission.*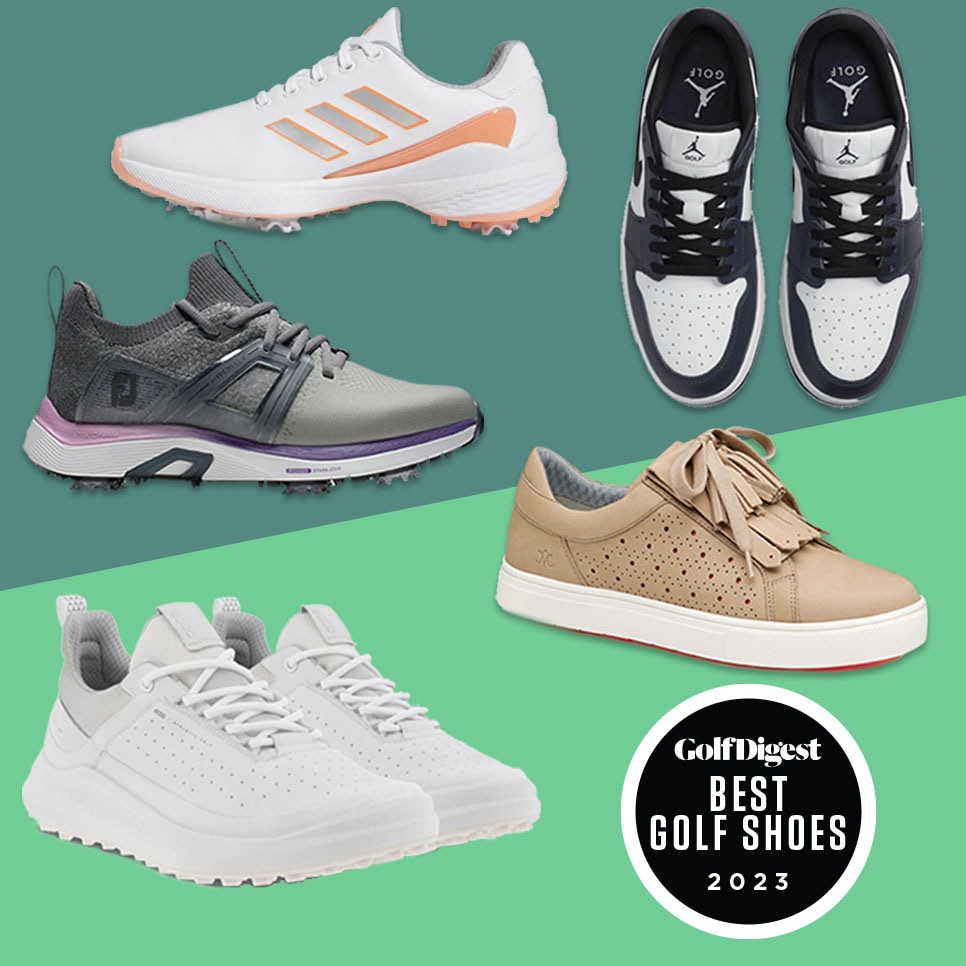 Now more than ever, companies are designing golf shoes for the specific needs of female golfers of all levels—not just shrinking the men's version and making it pink. Women no longer have to choose between a golf shoe that fits their game or one that fits their look. Following the increase in demand for stylish women's golf shoes that are packed with performance technology, footwear companies are stepping up to fill the void women have been struggling with for years.
Here are the best women's golf shoes of 2023.
Reporting and editing by Keely Levins, Daria Delfino, Jared Goldstein, Greg Gottfried, E. Michael Johnson, Maddi MacClurg, Lauren Occhipinti, Derek Reid, Brittany Romano and Mike Stachura.