2023 Shoe Guide
The best men's golf shoes of 2023
*All products featured on Golf Digest are independently selected by our editors. However, when you buy something through our retail links, we may earn an affiliate commission.*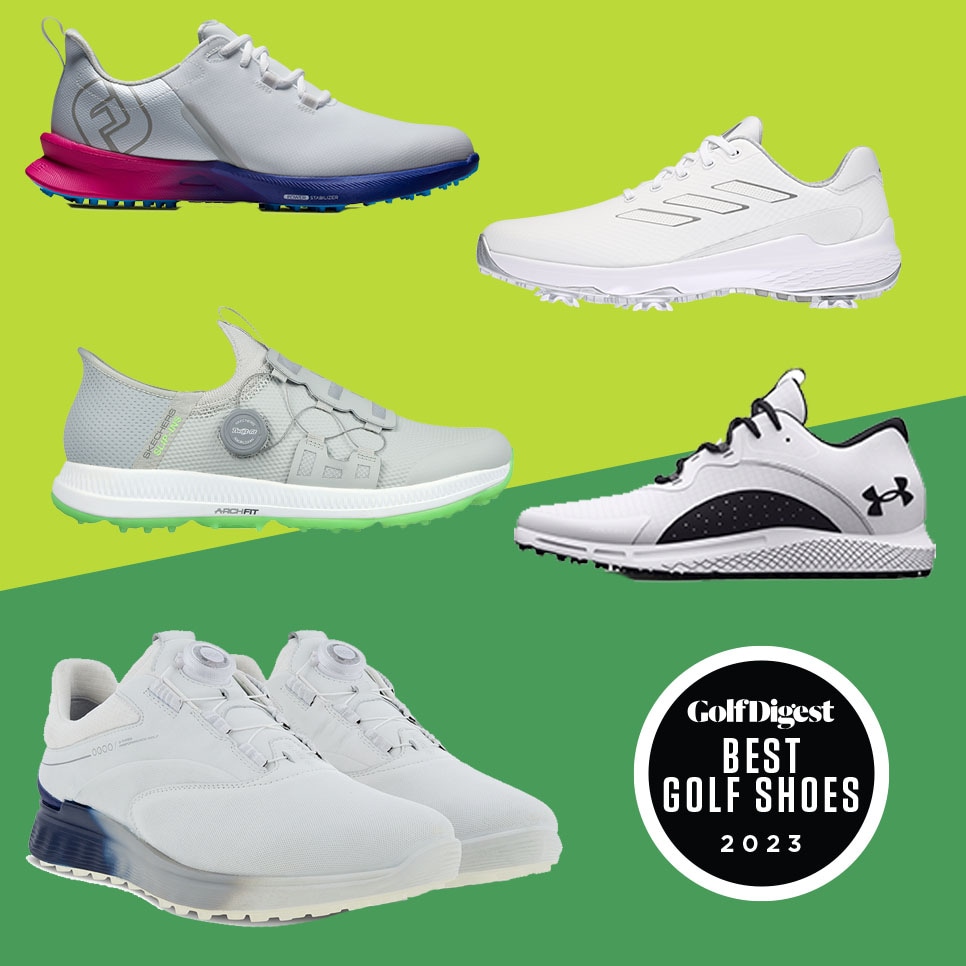 We love walking the fairways in a stylish pair of golf shoes as much as anyone, but don't let looks distract you from finding shoes that fit. We're talking more than just the correct size. If you want to play your best, find shoes that favor your style of play. Do you overrotate during the swing? You may need a shoe with extra perimeter structure. Always walk? A flexible midsole is a must.
"Players on tour know how important fit is," says Lydia Ko, the top-ranked player in the Rolex world rankings. "Your feet are the only thing that's connected to the ground. It's such a critical piece of equipment golfers often overlook."
According to a FootJoy study, 70 percent of golfers are wearing the wrong size shoe. One of those golfers turned out to be Justin Thomas. In testing FootJoy's Premiere Series, he noticed looseness and instability in his right heel. FootJoy examined his sizing and discovered his right foot is smaller than his left, so Thomas now plays in a size 8.5 in the right foot and a 9 in the left.
He says a bad fit "can lead to foot fatigue, discomfort and loss of power because you're not using the ground effectively." When searching for a new pair, prioritize fit and then style.
Here are the best men's golf shoes of 2023. —Keely Levins
Additional reporting and editing by Daria Delfino, Jared Goldstein, Greg Gottfried, E. Michael Johnson, Maddi MacClurg, Lauren Occhipinti, Derek Reid, Brittany Romano and Mike Stachura.