Editors' Choice
*All products featured on Golf Digest are independently selected by our editors. However, when you buy something through our retail links, we may earn an affiliate commission.*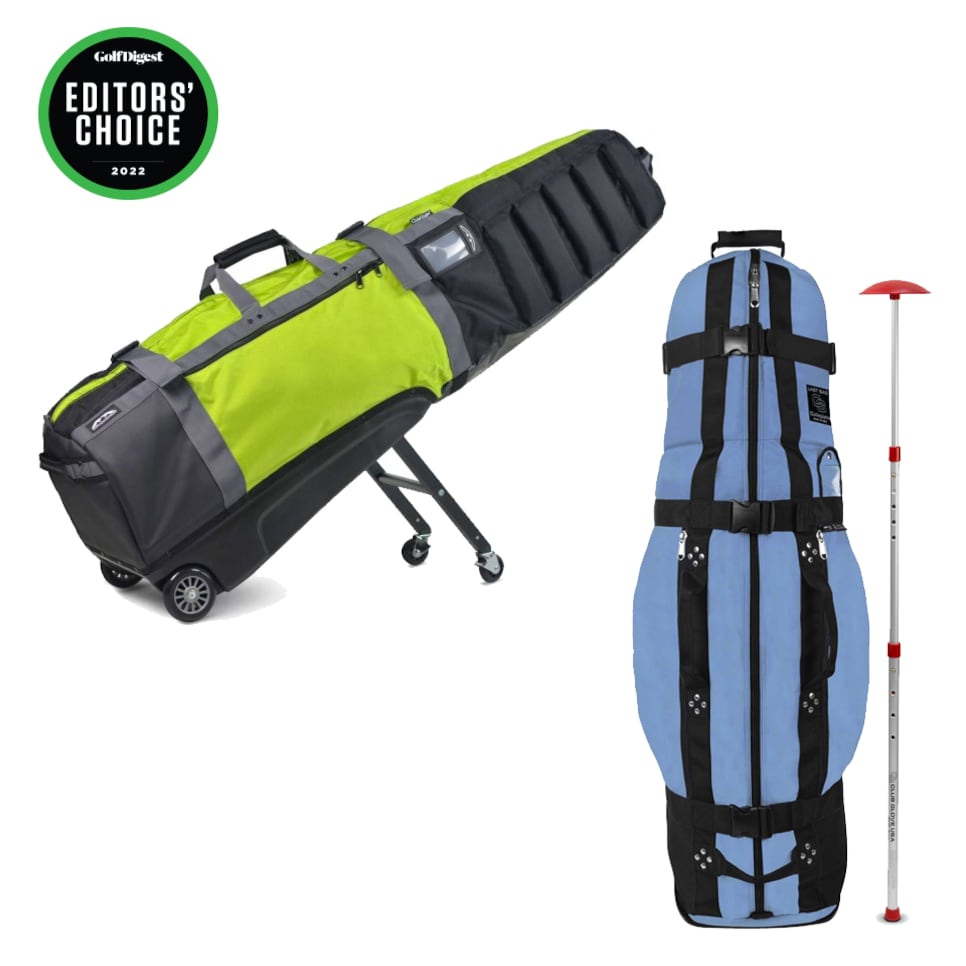 When it comes to finding the travel bag for golf, three boxes must be checked: It has to make the experience of traveling easier, it has to protect your clubs to the fullest and it needs enough space to comfortably store items for your trip. The Sun Mountain Clubglider Meridian and Club Glove Last Bag check all three emphatically.
RELATED: Must-have golf trip and travel essentials, according to Golf Digest Editors




Best Travel Bag: Sun Mountain Clubglider Meridian
There's a reason this is a repeat Editors' Choice winner. For storage there are enough pockets for everything from a pair (or two) of golf shoes, rain gear, a dozen balls and, on the way home, a bag of dirty laundry. At the airport, the pivoting wheels make maneuvering through check-in a breeze. Ditto the retractable stand, another feature that lets you tote the bag around with minimum effort.
An internal strap keeps the golf bag snug and not moving around inside. The ClubGlider also is upgraded with more and better protection to the clubheads with a new padded upper section that can fend off the most harsh toss of the bag onto the conveyor belt at the airport. After all, getting your bag there is important, but having your clubs be intact when they arrive is vital.
Best Travel Bag System: ClubGlove Last Bag
If you're looking for a simple, compact and durable travel bag, the Club Glove Last Bag Collegiate is a fan-favorite for golfers. It's made with a durable nylon that's water-resistant and has a ballistic nylon base reinforcement designed to hold up during even the bumpiest travel conditions. Available in 23 colors, it weighs 8 pounds and is collapsible for easy storage when not in use.