Editors' Choice
*All products featured on Golf Digest are independently selected by our editors. However, when you buy something through our retail links, we may earn an affiliate commission.*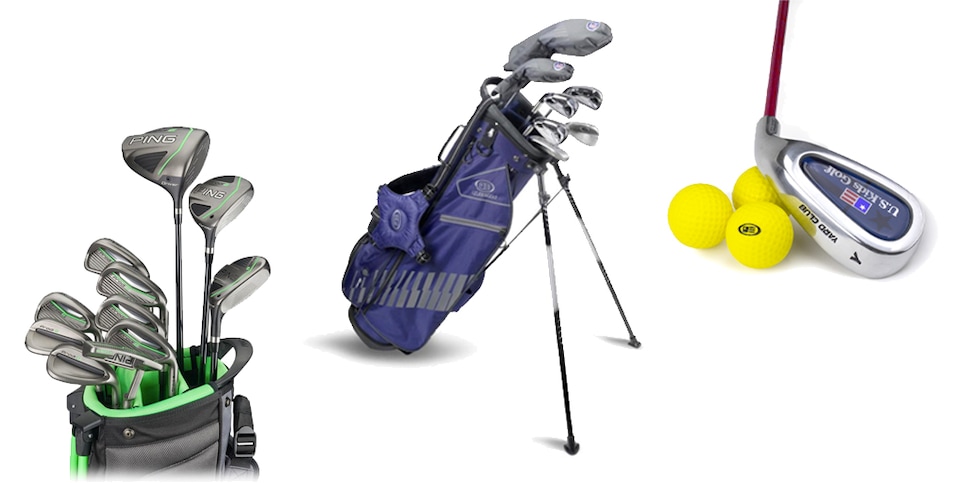 With the golf course serving as a safe refuge during the COVID-19 pandemic, junior participation in the sport rose 20 percent in 2020. While it's great that so many new people are being introduced to this beautiful game, it's important to make sure children are started off right. And a big part of that equation is being equipped with the right clubs. Long gone are the days of cutting down discarded adult equipment for children, as manufacturers now build sets specifically aimed at young golfers. Of course, that is a wide range of consumers, be it age or height or skill. Luckily, there is a product for each kid no matter their standing.

For little ones there is the Yard Club from U.S. Kids Golf. The Yard Club comes with a training grip, a light oversized club head and a flexible shaft, and is offered in 10 different sizes. Though it can be used on real golf balls, the Yard Club comes included with foam golf balls to allow kids to safely get their swings in at home.
U.S. Kids Golf is also excelling at the intermediate level. Its Ultralight system is the proper equipment for children needing their first set of clubs. The names come from the "ultralight" clubhead weight, which ranges anywhere from 10 to 30 percent lighter than an adult club. The sets ranges from five to seven clubs and comes in nine different sizes, with each size owning a unique set of shafts and grips to suitably fit a player's swing.
TRANSITION: Ping Prodi G
Iron, wedge, putter - $79 per club; Hybrid, Fairway wood - $119 per club; Junior Driver - $229

Finally for advanced juniors not quite ready for adult clubs there is Ping's Prodi G products. The woods, irons, wedges and putter are all custom built to allow for proper fitting, with the clubs featuring many of the same technologies seen in Ping's adult line. Better yet, Ping's "Get Golf Growing" program offers a one-time, no-charge club adjustment to sets of five clubs or more purchased in one transaction as children continue to develop.