Editors' Choice
*All products featured on Golf Digest are independently selected by our editors. However, when you buy something through our retail links, we may earn an affiliate commission.*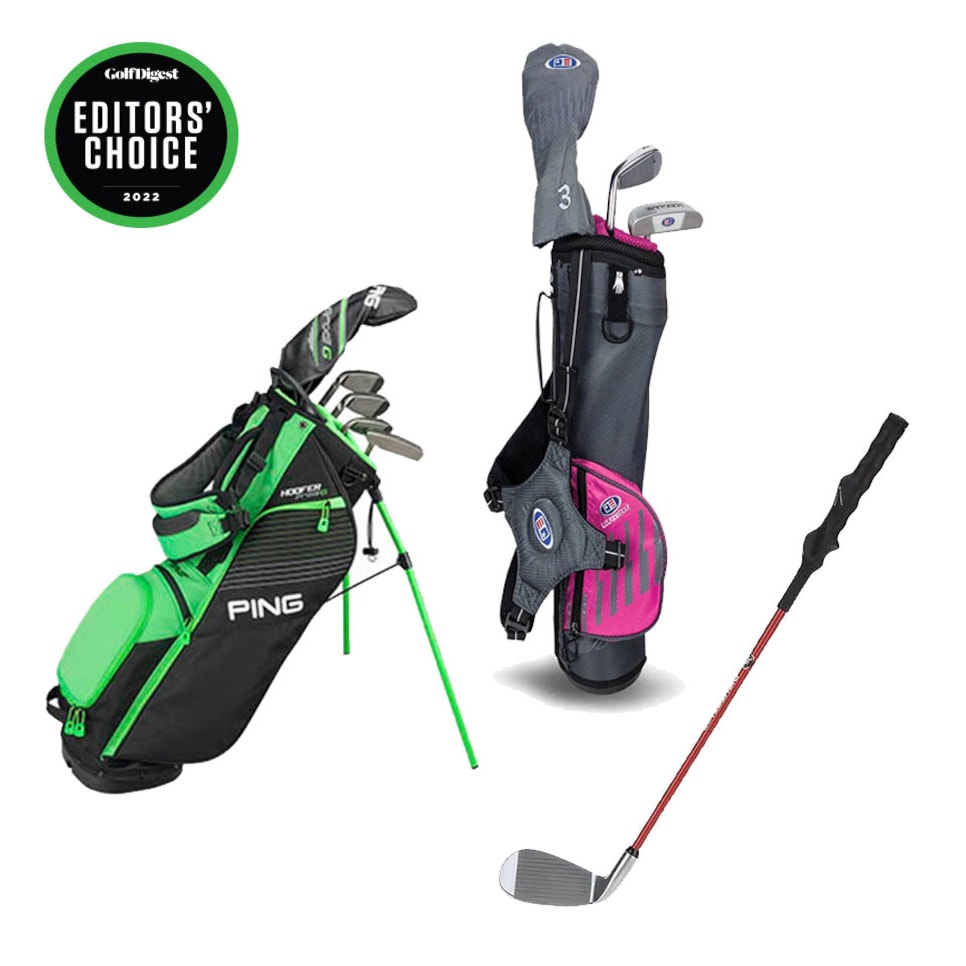 Whether it's your toddler or teen, there should be nothing childish about the golf equipment they use. Little Bobby or Brittany isn't going to get overly excited about the 45-yard ground ball so of paramount importance are sticks that provide the addicting satisfaction that comes with getting shots in the air. These makers of junior equipment differ in approach, but all succeed in producing clubs to make that task considerably easier, which isn't exactly child's play.
Related: Six companies you should know about if you have a junior golfer in your life

*Editors' Note: Winners in this category were selected and vetted by our editors in 2021. Under the new standards of Editors' Choice, all products must undergo a more in-depth testing process. Until a fuller review of the product and category is completed, our editors agree that these winners may earn recognition for another year as legacy Editors' Choice Winners.
U.S. Kids Yard Club
Sometimes the best equipment for those just getting started is outside the norm. U.S. Kids realizes that with its Yard Club. It's got a light oversized clubhead with a flexible shaft and training grip specifically designed to help make golf easier for the younger set. The Yard Club is available in 10 sizes and comes with foam golf balls to let the kids swing away at home without fear of breaking glass.
U.S. Kids Ultralight
"I always made sure Tiger had clubs that fit," said Earl Woods, the late father of Tiger Woods. Unfortunately for many kids, that's not easy to do, especially with the inevitable growth spurts. U.S. Kids' Ultralight model solves that issue by offering lightweight clubs (10 to 30 percent lighter than an adult club) in nine different sizes for kids ranging from 39 to 66 inches in height. As for those growth spurts, the company offers a "grow up, trade up" program allowing old sets to be traded in for credit towards a new set, with the company picking up shipping costs, too.
Ping Prodi G
Ping's reputation for creating quality clubs is unquestioned and that extends to its Prodi-G junior clubs that provide a nice transition toward adult clubs, Prodi G clubs are all custom built to allow for proper fitting. Ping's "Get Golf Growing" program offers a one-time, no-charge club adjustment to sets of five clubs or more purchased in one transaction as children continue to develop while the lightweight carry bag encourages your young one to hoof it when playing.