TaylorMade
HI-TOE RAW
Our Review:
WHAT IT DOES: Though it has become a company staple, TaylorMade did not invent the high-toe wedge (Ping's early Eye2 L wedge from the 1980s was a forerunner). But TaylorMade's version certainly has taken the form in its boldest directions, including the 100-percent milled sole design. Not only does the large shape and toe mass push weight higher for a flatter trajectory with more spin, but those cutouts low in the back further shift the center of gravity upward so that the face stays open longer on open-face shots.
WHY WE LIKE IT: This club has gone from specialty club to a full line of wedges. Even the way TaylorMade designs its full-face grooves seems like a paradigm shift. The raw face means the groove pattern can push the limits, and laser etching between grooves adds friction.
All products featured on Golf Digest are independently selected by our editors. However, when you buy something through our retail links, we may earn an affiliate commission.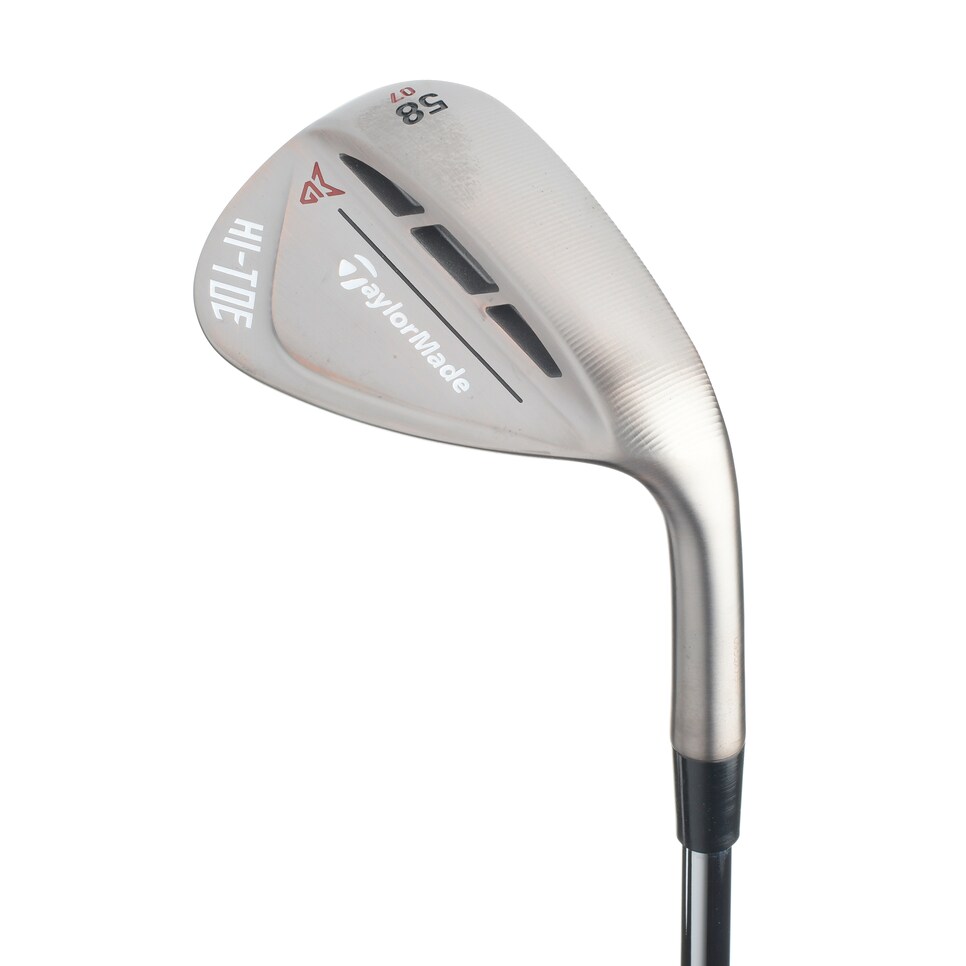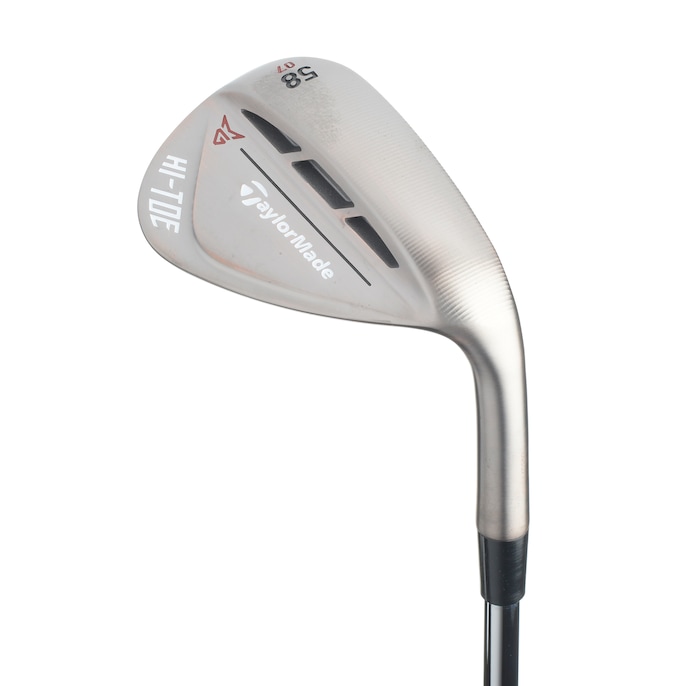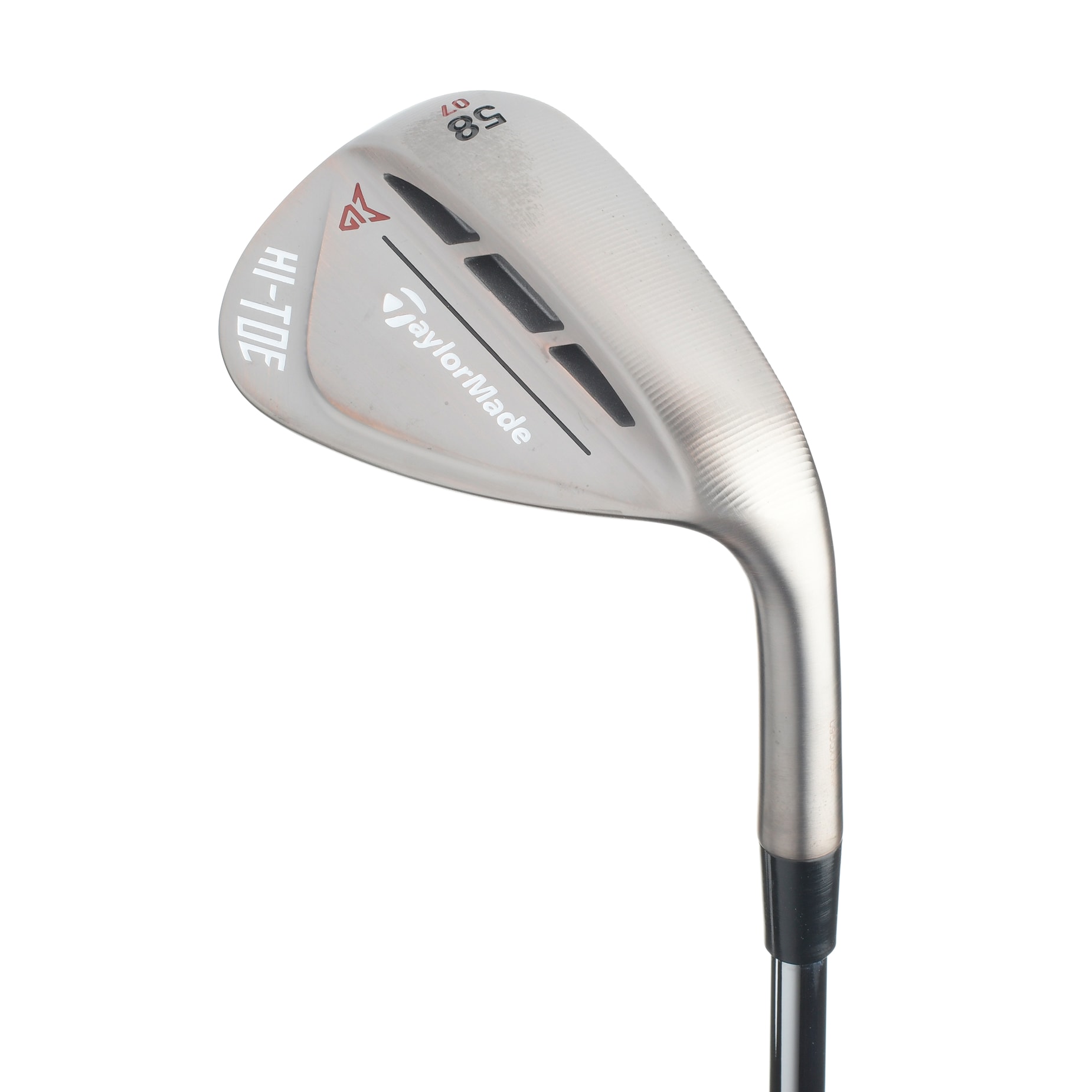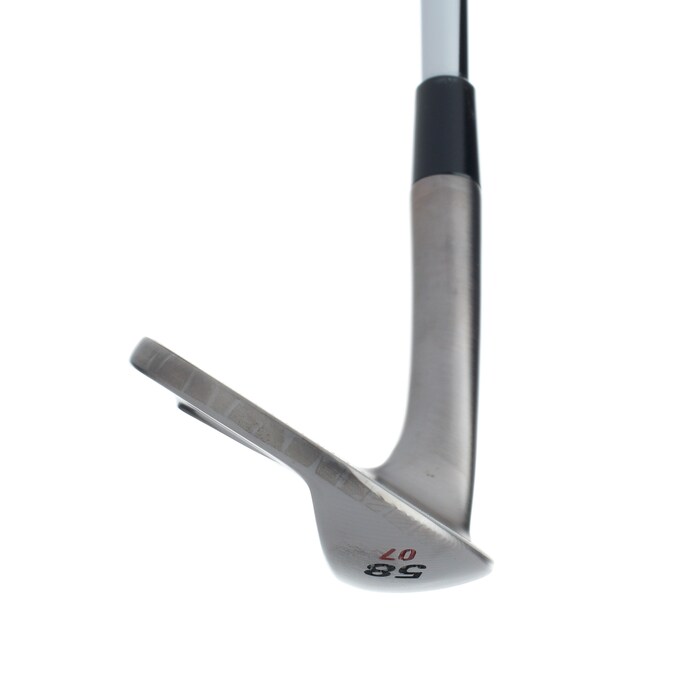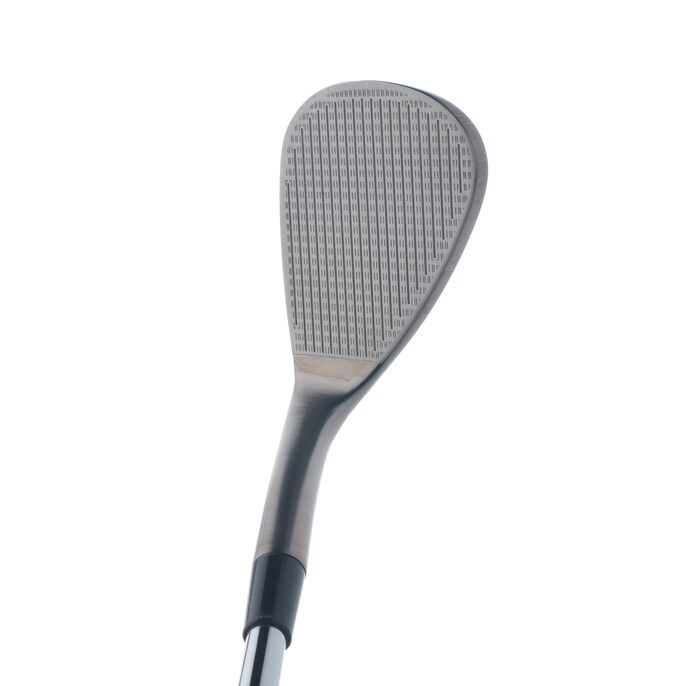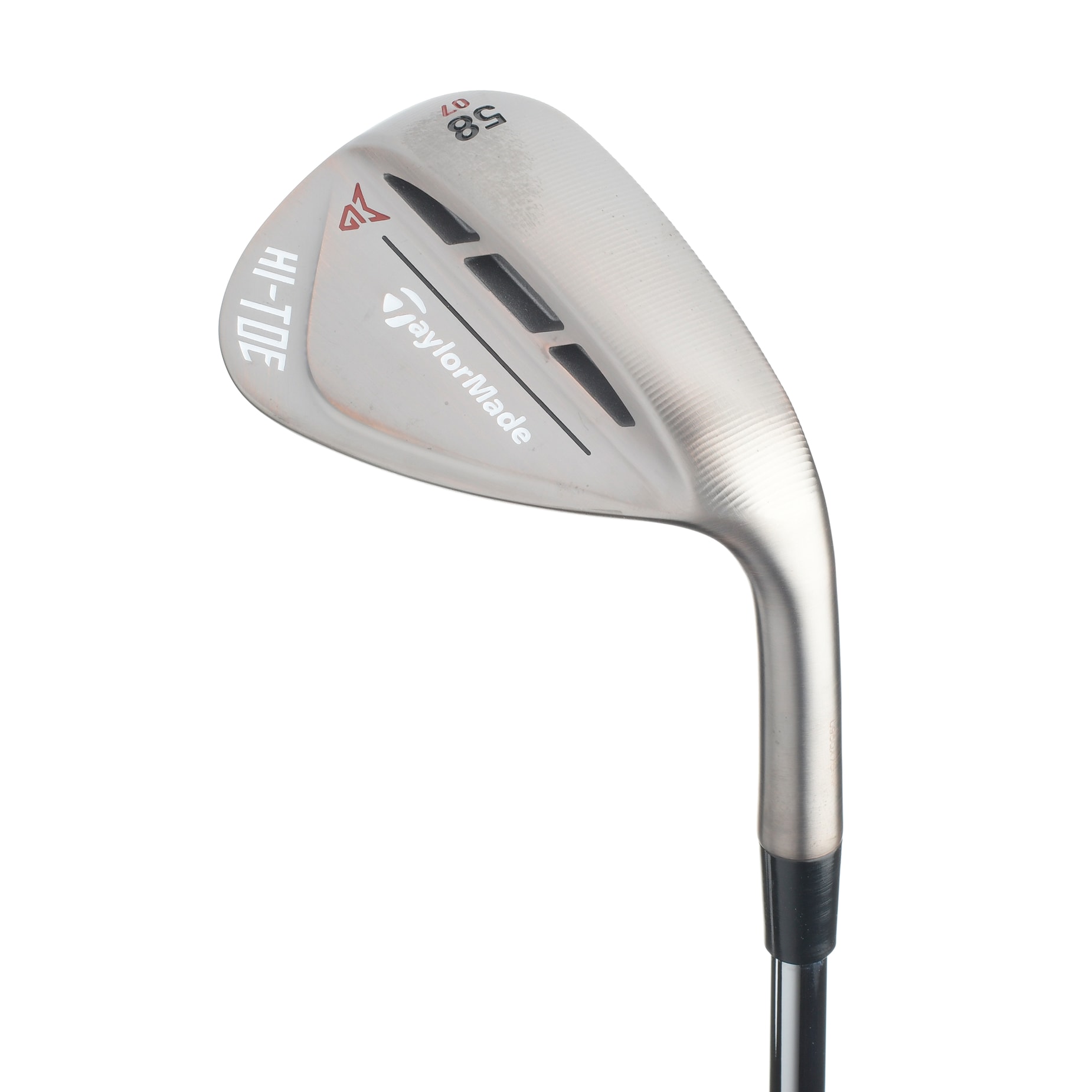 Ratings
* Percentage of total score
Player Comments
Low-Handicapper
"Love how the leading edge rests on the turf. The bounce doesn't keep the leading edge sitting up. Almost don't feel it off the face but just enough to give good feedback. Able to get under the ball easily."
Mid-Handicapper
"Very easy to flight the ball lower without losing distance or the ability to stop the ball on the green. Great spin out of the rough. Sand-wise there's plenty of action on bunker shots."
High-Handicapper
"Love the bronze finish. Gives a player touch who doesn't have any. The grooves give you spin anywhere on the face."
Club Specs
Lofts
9 options (50-62 degrees); 3 sole grinds; 1 finish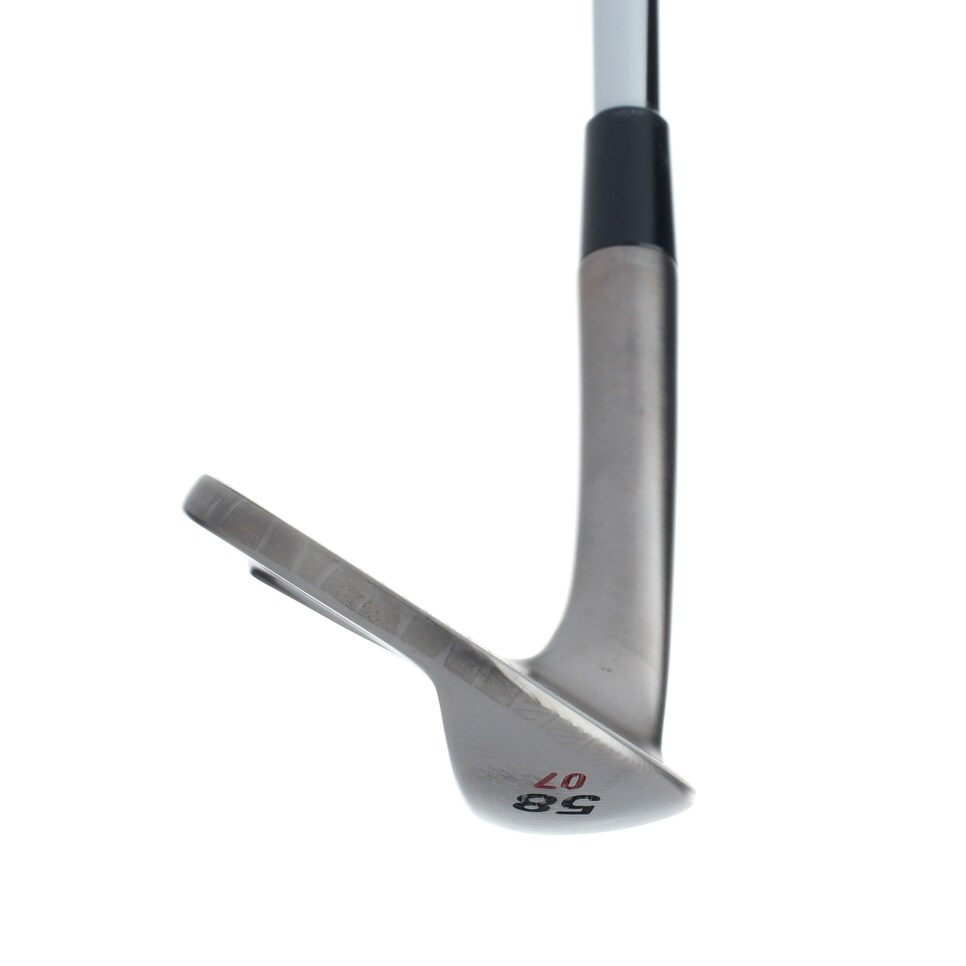 From the Manufacturer
Description
Two proven TaylorMade technologies have merged into a single new design. Hi-Toe RAW combines the full-face scoring lines and expanded toe area of Hi-Toe with RAW Face Technology. This unique wedge is designed for increased spin, precision and feel whether you're taking full swings on your approach or playing finesse shots around the green.
Learn More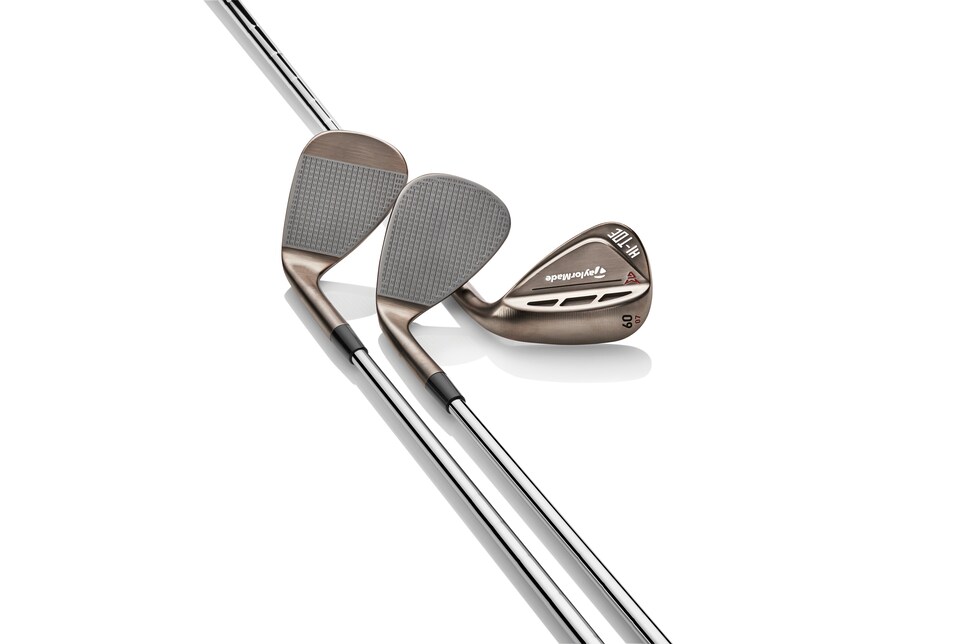 Surviving the Hot List Presented by Rapsodo
For the first time in the 19-year history of the Hot List, we invited a documentary-film crew to the 2022 testing summit to document the process, the people and the drama behind the most coveted assignment in golf.