Gambling
U.S. Open 2020 DFS picks: This really important stat points to success for Xander Schauffele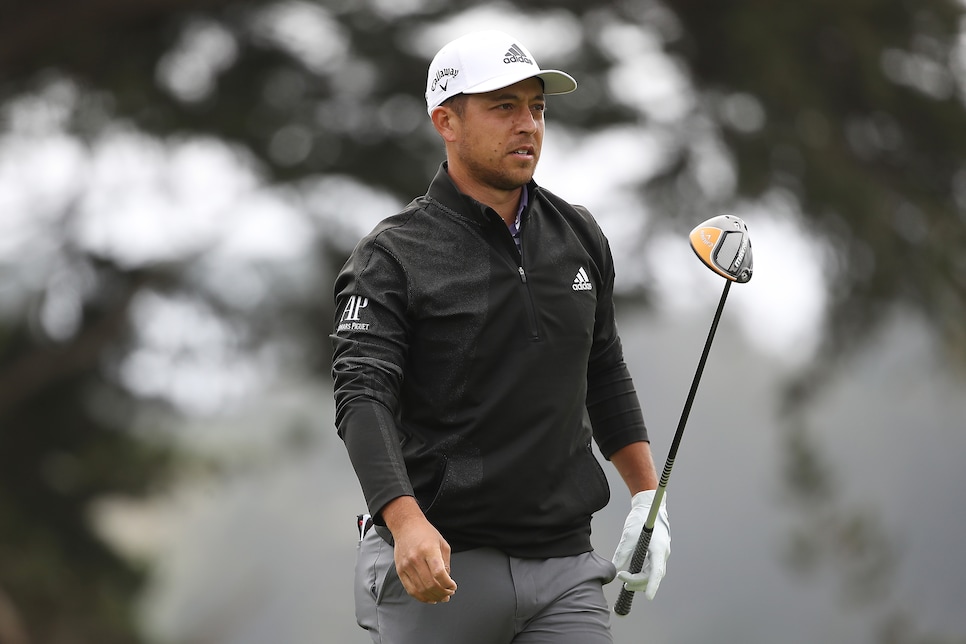 With that in mind, it's likely that finish-position points in DFS lineups will be more important than usual this week with birdies—and even pars—at such a premium. Who are the biggest upside and value plays to consider this week? And how about the safest and most likely to disappoint? Here are our favorite plays for your DFS lineups this week.
Pricing: $9,000 and above
High Upside: Collin Morikawa ($10,000 DraftKings | $11,100 FanDuel)
Morikawa has got it done in so many ways in his young career. First, an alternate field event, then a regular PGA Tour event and of course last month's PGA Championship. His game can translate to any course in the world, but he becomes even more valuable at courses that require you to play from the fairway, like at Winged Foot. His putter will continue to be the big question mark, but there's plenty of reason to be optimistic. Per the RickRunGood.com golf database, Morikawa is gaining, on average, 0.14 strokes per round on the greens since the restart. That's a half-shot improvement per round than his numbers before the tour shutdown.
Safest Option: Xander Schauffele ($10,100 DraftKings | $11,400 FanDuel)
If you remove the starting stroke advantage at the Tour Championship, Schauffele would have won the event. He was three shots clear of Scottie Scheffler and four shots clear of Dustin Johnson in terms of raw strokes for the week. That should be no surprise for Schauffele, who now has eight consecutive top-25 finishes. Then you throw in his elite U.S. Open history, and he's going to be one of the most popular fantasy options this week. Per the RickRunGood.com golf database, Schauffele has gained an average of 3.17 strokes per round at the U.S. Open in the last three years, by far the most of anyone in this field. That's an elite stat, and even if he's chalky, it's going to be tough not to play him this week.
Most Likely To Disappoint: Bryson DeChambeau ($9,900 DraftKings | $11,300 FanDuel)
DeChambeau has the raw power to eat up Winged Foot like few others in the field. The problem is that DeChambeau relies on distance and not accuracy off-the-tee, and you cannot play from the rough at Winged Foot consistently. This week will reward those who are playing the correct angles into the greens and are able to control their spin. Those two things become increasingly more difficult if you're playing out of the thick rough. When you combine that with his approach game, where he's lost strokes in five of his last six events, it's a seemingly narrow path to success for DeChambeau at Winged Foot.

Pick To Win: Jon Rahm ($11,000 DraftKings | $11,800 FanDuel)
The No. 2 player in the world has been overshadowed by the recent run of Dustin Johnson, but Rahm is arguably just as scorching as DJ. Rahm has two victories in his past six starts, but the feat is even more impressive when you realize where he has won. His two victories came at Muirfield Village and Olympia Fields, which were the second- and fourth-most difficult courses on tour last season. You're going to need to have a special type of game and mind-set when it comes to winning a U.S. Open, and Rahm has proven that he is in complete control of all aspects.
High Upside: Hideki Matsuyama ($9,000 DraftKings | $10,600 FanDuel)
We know that Matsuyama's success is likely dictated by his putter as he is a notoriously great ball-striker. It makes sense that he has found success on difficult golf courses in his career and played well at the U.S. Open in recent years. He has three consecutive top-25 finishes in U.S. Opens, including a runner-up in 2017. He also has a win at the Memorial on his résumé, a good mark of success at the ultra-difficult Muirfield Village.
Safest Option: Adam Scott ($8,700 DraftKings | $9,900 FanDuel)
With Scottie Scheffler withdrawing due to a positive COVID-19 test, the "safest" option in this tier has been removed. I'm shifting my attention to Adam Scott who has plenty of experience in majors, including 19 top-10 finishes in 76 starts. He has been one of the best golfers from tee-to-green for essentially an entire decade. We haven't seen as much of Scott as other golfers since he played only three events in the tour's restart, but one was a T--22 at the PGA Championship, and he also notched a T-25 at the BMW Championship. He has the pedigree and game to contend on any golf course.
Most Likely To Disappoint: Tiger Woods ($8,600 DraftKings |$10,500 FanDuel)
I hope I'm wrong! There's nothing more I'd like to see than Tiger Woods notch his 16th major. However, there is very little evidence that Woods is prepared to have a good week. He hit 57.22 percent of his fairways last season, and while he didn't play enough rounds to officially qualify, that would have ranked him 145th amongst his peers. His strokes gained/putting numbers would have ranked him 183rd on tour. Those two skill-sets alone are going to be critical at any U.S. Open venue, especially at Winged Foot.
Pick To Win: Tyrrell Hatton ($8,100 DraftKings | $9,800 FanDuel)
Hatton has gained strokes both off-the-tee and on approach in each of his past four starts. And the results are starting to show proof of his ball-striking success. He finished 25th at the Northern Trust then followed that up with a T-16 at the BMW Championship. Most recently, he finished fifth at the "raw scoring" version of the Tour Championship. The one thing that sticks out when scrolling through Hatton's results is the victory at this year's Arnold Palmer Invitational. That was at Bay Hill Club, which was the most difficult course on tour last season. Hatton will be able to tap into that "grinder" mentality this week at Winged Foot.
High Upside: Matthew Wolff ($7,700 DraftKings | $9,600 FanDuel)
Wolff has a weapon in his bag that could unlock success at Winged Foot. He absolutely bombs it off the tee, ranking ninth in driving distance last season. He'll need to find the short grass more regularly, but his game seems to be getting better every week. He has five top-25 finishes in his past eight starts, with two top-10s in that span. His name continues to pop up on the first page of the leaderboard more frequently, and don't forget he was a factor over the final nine holes at the PGA Championship, too.
Safest Option: Brendon Todd ($7,400 DraftKings | $8,900 FanDuel)
There are a few ways to find success on really difficult golf courses. You can be elite off-the-tee by driving it long and straight. There are really only a few guys in the world in that category. Todd is not one of them. The other path is hitting it short but finding nearly every fairway. That's the combination that works for Todd, who ranked 4th on tour last season by hitting 71.3 percent of his fairways. The ability to play out of the short grass will be absolutely critical at Winged Foot even if you are 30 yards back of your playing competitors. This is the strategy that Todd had deployed with great success at difficult courses last year. He cracked the top 25 at Muirfield Village, TPC Harding Park and Olympia Fields by playing to his strengths.
Most Likely To Disappoint: Jordan Spieth ($7,500 DraftKings |$9,500 FanDuel)
If his name wasn't "Jordan Spieth," he would be $1,000 cheaper on whatever fantasy site you choose. The three-year winless drought is well documented, but Spieth hasn't even really contended all that much either. His last top-five finish was in May 2019. He ranked 181st in driving accuracy last season and even the putting magic has left him. He gained 0.04 strokes putting on average last season. That makes him an average putter on the PGA Tour. It's difficult to imagine a path to success for Spieth, because it'd need to be the complete opposite of what we've seen from him in the last two years.
Pick To Win: Paul Casey ($7,900 DraftKings | $9,800 FanDuel)
Casey was very candid about how much playing seven straight weeks at the end of last season affected his game. He tweeted out that he was "running on fumes" heading into the BMW Championship, and Casey was still able to muster a T-16 finish that week. Now with a few weeks to rest and recovery, Casey should be able to rely on his exquisite ball-striking ability. He ranked inside the top 15 in both strokes gained/off-the-tee and strokes gained/approach last season. The career results aren't great for Casey at the U.S. Open, but his worst finish in the last three years was a T-26 in 2017.
High Upside: Will Zalatoris ($6,700 DraftKings | $8,400 FanDuel)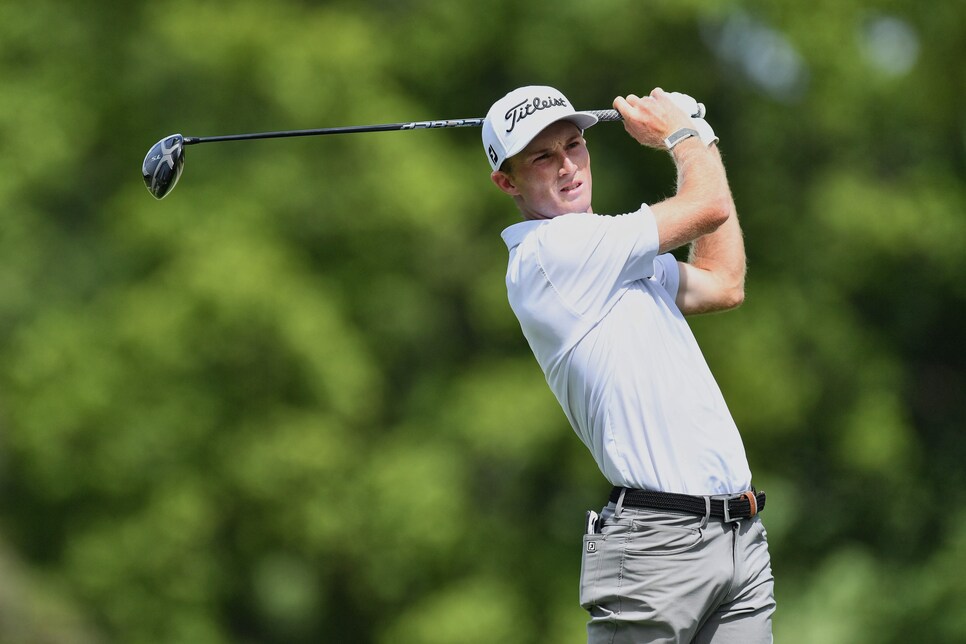 Will Zalatoris in action during the final round of the Nationwide Children's Hospital Championship at The Ohio State University Golf Club on August 23, 2020.
Jamie Sabau
Zalatoris has been dominant on the Korn Ferry Tour, including 10 consecutive top-20 finishes, a record for that tour. The statistics on the KFT are not nearly as complete but his average driving distance is 316.3, which compares to Rory McIlroy's 314-yard average. Zalatoris also leads the Korn Ferry Tour in greens in regulation percentage and scoring average. He's likely the odds on favorite to be the PGA Tour Rookie of the Year when he makes his debut on this circuit, and he certainly possesses all the skills to make noise this week at Winged Foot.
Safest Option: Chez Reavie ($6,900 DraftKings | $8,100 FanDuel)
With a T-6 at the WGC FedEx St. Jude a few weeks ago and another solid performance at the Safeway Open, Reavie has enough form for him to be strongly considered for your lineups this week. The missed cut at the Wyndham Championship was the only start in his last nine that he failed to make the weekend. Reavie also owns an impressive stretch of results at the U.S. Open. He missed the cut in 2018 but finished T-16 in 2017 and T-3 last year. That's even more impressive when you compare the differences between Pebble Beach ('19) and Erin Hills ('17). Those are very different courses and to find success at both is a testament to his resolve.
Most Likely To Disappoint: Keegan Bradley ($6,900 DraftKings | $8,100 FanDuel)
I understand the desire to want to roster Bradley. He's a familiar name with a major on his résumé. But Bradley doesn't have a single top 25 in any of his past 13 starts, and he has missed the cut in five of them. He's been stuck in neutral with his driver, which historically has been one of the best clubs in his bag. That was part of his game that elevated his notoriously weak putting but, without that, he's going to struggle to find success at Winged Foot.
Pick To Win: Jason Kokrak ($6,800 DraftKings | $8,400 FanDuel)
Kokrak is in the midst of a great stretch of golf, now with three consecutive top-15 finishes with his most recent result being a T-6 at Olympia Fields. Kokrak is a bomber, averaging 312 yards off the tee, which ranked him seventh on tour last season. The major concern is that, historically, Kokrak does not possess a strong short game. However, he has gained a total of 5.22 strokes around-the-green in his last three starts. If he can continue that at Winged Foot, he could make plenty of noise.