News
U.S. Open 2020: David Feherty expects 'a lot of whining' next week at Winged Foot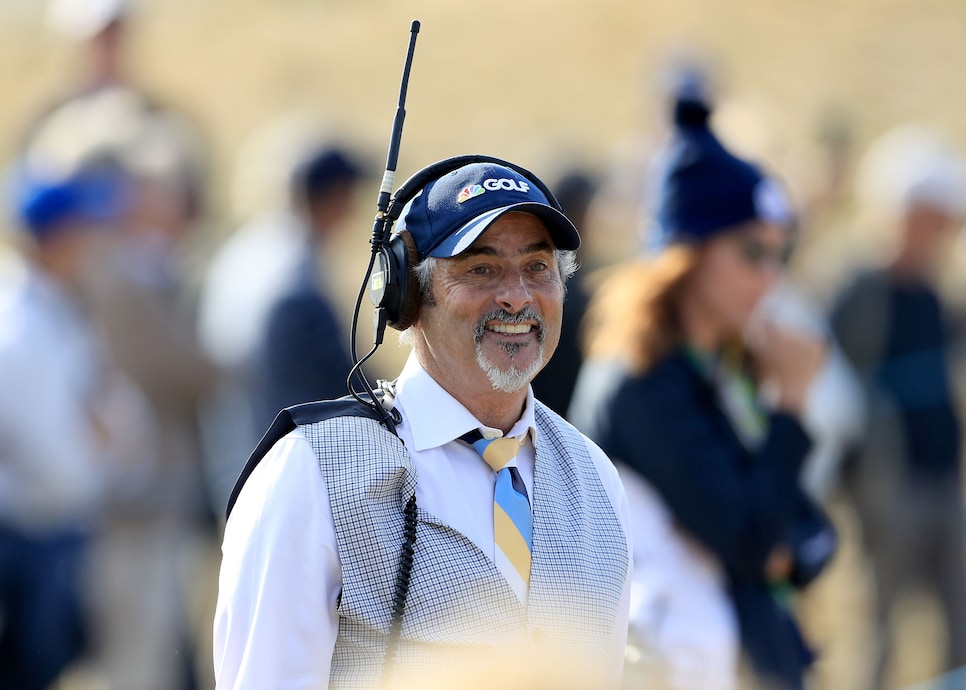 Ever since the third round of the 2018 U.S. Open at Shinnecock Hills, the USGA has earned the reputation of "going soft," at least in the twisted minds of those on social media. Conditions on Sunday at Shinnecock were primed for scoring (Tommy Fleetwood nearly shot 62), and last year's U.S. Open at Pebble Beach was won with a score of 13 under par. It caused some to wonder if the days of over-par 72-hole totals, knee-deep rough and putting surfaces that resemble the coffee table in your living room were done.
Well, fear not fans of brutal U.S. Open set-ups.
By the sound of it, next week's championship at Winged Foot could resemble the U.S. Opens of old. Just ask Jon Rahm, who got a practice round in at the New York course following his BMW Championship victory.
"It's just a difficult course," Rahm said last week after making the trip to New York. "It's long, it's narrow, it's undulating. You just need to play really good golf.
"If it gets firm like some of the USGA guys told me they want it to be, I don't see how any of us shoot under par. Or if we shoot under par, it would be somebody winning by a lot."
If that's the case, the 2020 U.S. Open is appointment viewing for golf fans, which is music to NBC's ears. Not since the 2014 U.S. Open at Pinehurst No. 2 has NBC broadcasted the U.S. Open, but our national open is now back in the network's hands after it took over the rights from FOX back in June. If there is carnage at Winged Foot, people will come.
That's great news for Roger Maltbie and David Feherty, who will be on site in their analyst roles next week. Both former tour pros were on a media conference call Wednesday, and they were asked about the potentially difficult conditions for the second major of 2020, and the first of the PGA Tour's 2020-'21 "Super Season." Maltbie, who had been a part of NBC's coverage of the U.S. Open beginning in the early 1990s through 2014, echoed Rahm's sentiments.
"It's kind of widely assumed, and this comes from many different sources and guys that have gone to Winged Foot, players that have gone to Winged Foot in advance, that they're fully expecting over par to win the championship," Maltbie said. "From a setup standpoint, the golf course will be presented in a fashion that we would call maybe the traditional U.S. Open-type setup, and I think we're all excited about that. There are some definite, distinct flavor always to U.S. Opens, when you drove it off the fairway you knew what you were going to get, and it wasn't good.
"So it's going to be a more traditional test of U.S. Open skills, which I welcome and can't wait to see."
How the players respond to such a stern test will be one of the biggest storylines of the week. Feherty, who will be working his first U.S. Open as an analyst, believes there will be plenty of moaning and groaning.
"I expect a lot of whining," he said, adding, "there always is [whining] when you've got a golf course that's so penal off the tee."
The best way to adapt to those conditions? "You can hit fairways," says Feherty.