News
An early peek at Winged Foot left Jon Rahm with this interesting first impression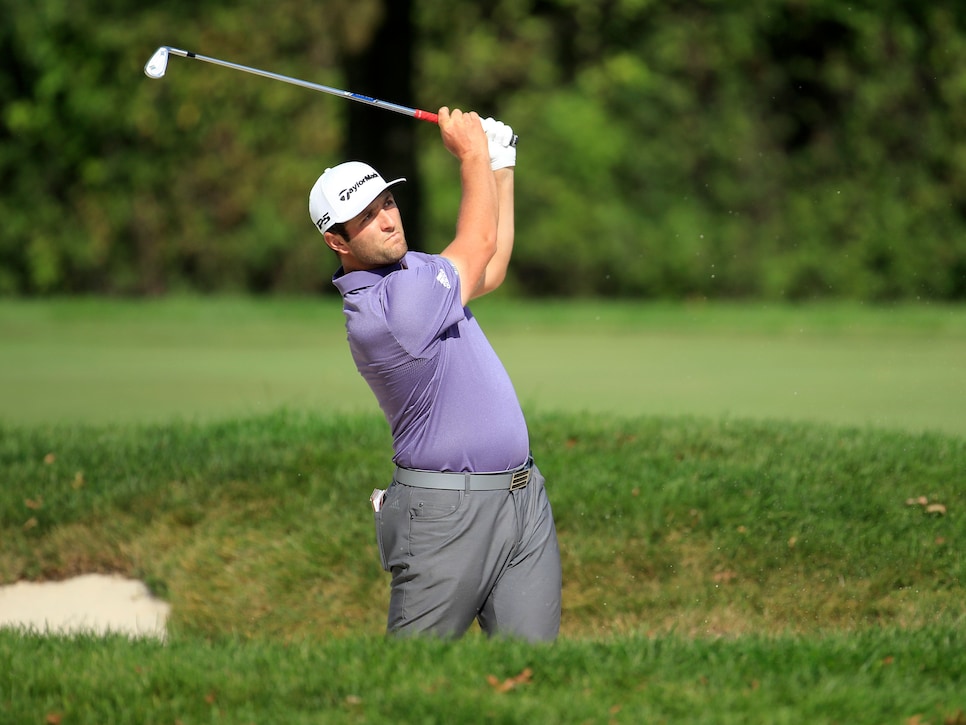 Instead of going straight to Atlanta after his BMW Championship win in Chicago, Jon Rahm took a side trip to New York to play Winged Foot for the first time ahead of the upcoming U.S. Open.
Andy Lyons
The destination: Winged Foot Golf Club, site of the U.S. Open in two weeks.
The 25-year-old Spaniard had some time on his hands with the Tour Championship scheduled for Friday-Monday thanks to the Labor Day weekend. And since he'd never been to Winged Foot, rather than fly home to Scottsdale then go to Atlanta, it made sense to go to New York to tee it up at the West Course on Tuesday morning with his wife, Kelley, on the bag.
"It's a heck of a golf course," Rahm said on Wednesday. "The greens kind of gave me an Oakmont vibe—extremely difficult, extremely undulated. I think 16 out of the 18 greens are all sloped back to front. There's always a run-up on the front. At least it seems a little more fair than Oakmont might look. You can hold all the greens, even if you don't hit a perfect shot."
Rahm, who also won the Memorial in July and is currently ranked No. 2 in the world, was just 11 years old when Geoff Ogilvy beat Phil Mickelson, Colin Montgomerie and Jim Furyk by a stroke to win the last U.S. Open at Winged Foot in 2006.
Tuesday, early morning rain made the greens softer and slower than what Rahm said he expects come tournament week. But it also made the course much longer, especially through the first eight holes. He added that he also wasn't surprised that five over par was the winning score for Ogilvy more than a decade ago.
Rahm isn't the only big name to visit the venue recently. Two weeks ago Tiger Woods and Justin Thomas teed it up on the West Course en route to Boston for The Northern Trust.
"It's just a difficult course," said Rahm, whose best finish in four U.S. Opens was a tie for third last year at Pebble Beach. "It's long. It's narrow. It's undulating. You just need to play really good golf."