News
Here are the 30 players who qualified for the 2020 Tour Championship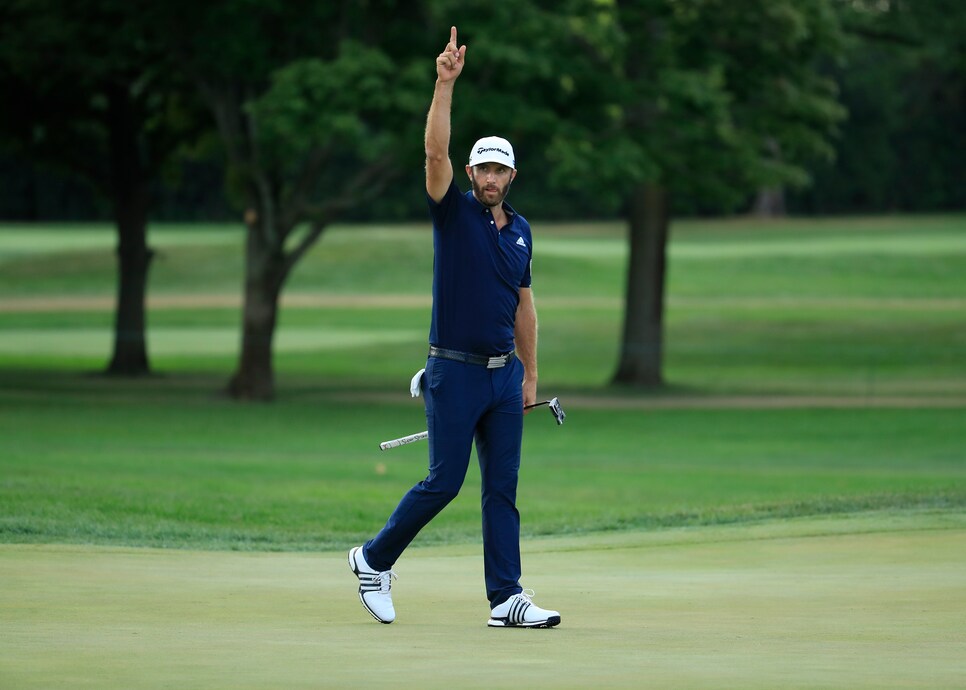 The 29-year-old entered the second stage of the FedEx Cup Playoffs 36th in the FEC standings, needing a strong week at Olympia Fields to advance to the Tour Championship. That's an expected destination for guys like Rahm and Johnson, but for players outside the superstar strata, it can be a life-altering accomplishment. Along with a guaranteed pay day, an East Lake visit bestows invites to majors, WGCs and next year's Tournament of Champions. Through three days that aspiration was in reach for Hughes, who played steady golf in demanding conditions to stand in a tie for third heading into the final round at the BMW.
But the Canadian bogeyed the 14th and 17th to drop to T-10, and he short-sided himself at the 18th, his approach bouncing right and short into a bunker. The issue was very much in doubt. And it wasn't just Hughes' fate that stood in the balance, as a bogey bouncing him out of the FEC top 30 would bring Adam Long in.
However, Hughes answered, and answered with vigor. After putting his shot from the beach to five feet, Hughes converted the knee-jerker, his arms going up and his ball went down. His ticket to Atlanta, and the bounty that comes with it, secured.
"Yeah, that was some of the most pressure I've felt in a long time. You know, I've contended to win some tournaments this summer, and that kind of felt like the same kind of intensity on that putt," Hughes said. "Didn't have my good stuff at all, and somehow found a way to grind it out. I made it pretty hard there down the stretch, but just really thankful and relieved to get it done."
Hughes isn't the only one relieved. Here are the 30 players who will play in the 2020 Tour Championship.