News
USGA announces U.S. Open will move to NBC, ending relationship with FOX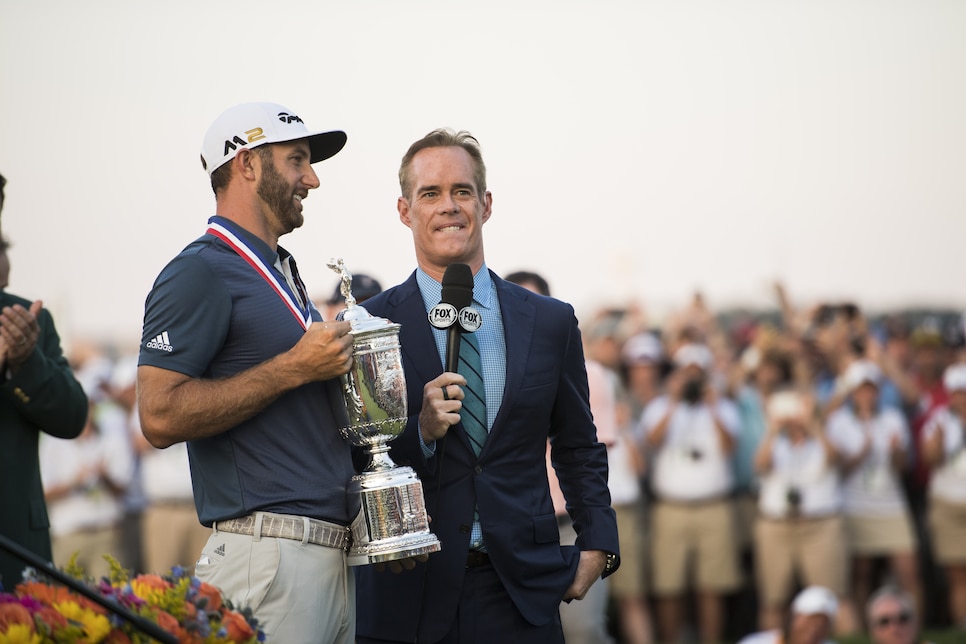 The USGA announced Monday that it is moving the U.S. Open and the media rights for all its championships to NBC Universal starting this August. The announcement ends a six-year relationship with FOX.
According to a USGA statement, the 2020 U.S. Open's shift in dates from June to September due to the COVID-19 pandemic proved problematic for FOX, which has commitments to the NFL, MLB and college football. In an Associated Press report that first broke news of the deal on Sunday night, FOX had approached moving the U.S. Open to its cable sports network FS1, an offer that USGA officials turned down.
This quagmire served as a catalyst for the USGA, FOX and NBC Universal to discuss working together to broadcast this year's championship, which according to a USGA statement "led to a broader conversation and eventual agreement for NBCU to take over the USGA media rights."
As a result, NBC Universal now has USGA championships rights until 2026. In its statement, the USGA says its "financial remuneration for the USGA will remain the same for the duration of the agreement." FOX and the USGA originally signed a 12-year, $1.1 billion deal in 2013, the deal going into effect in 2015.
"Partnering with NBC Universal, including Golf Channel, gives us an unparalleled opportunity to connect and engage with the core golf audience more directly and routinely, and as a non-profit, to continue to have a significant and lasting impact on the game," said Mike Davis, CEO of the USGA, in press release.
NBC had broadcast the U.S. Open from 1995 to 2014 before the USGA surprised many by signing a 12-year deal with FOX, which had not previously broadcast golf. That lack of experience, in part, led to FOX receiving criticism during its first U.S. Open telecast in 2015 from Chambers Bay. Shortly after, FOX let go its main analyst Greg Norman, replacing him with Paul Azinger.
In subsequent years, FOX's lead broadcast team of Joe Buck and Azinger received increasing positive reviews as their comfort level increased. FOX also earned acclaim for technical innovations in its broadcasts, including use of drone technology and shot-tracing capabilities that provided unique perspectives and pushed other networks to consider similar production improvements.
"We have genuinely appreciated the partnership that we have had with FOX Sports over the last six years and are grateful for their steadfast efforts to produce world-class events," Davis said. "FOX brought significant innovation to golf broadcasting by elevating technology and enhancing the fan experience."
NBC Universal will now broadcast the four championships the USGA will conduct in 2020: The U.S. Women's Amateur (Aug. 3-9 at Woodmont Country Club in Rockville, Md.); the U.S. Amateur (Aug. 10-16 at Bandon Dunes Golf Resort in Bandon, Ore.), the U.S. Open (Sept. 17-20 at Winged Foot Golf Club in Mamaroneck, N.Y.) and the U.S. Women's Open (Dec. 10-13 at Champions Golf Club in Houston, Texas). 
"We have implemented a defined strategy to build our digital offerings over the last six years and have achieved significant success," Davis said. "The reach and engagement of our championships will only increase through the NBCUniversal family."