TV's $1.1 Billion Problem: Making Sense of Fox and the USGA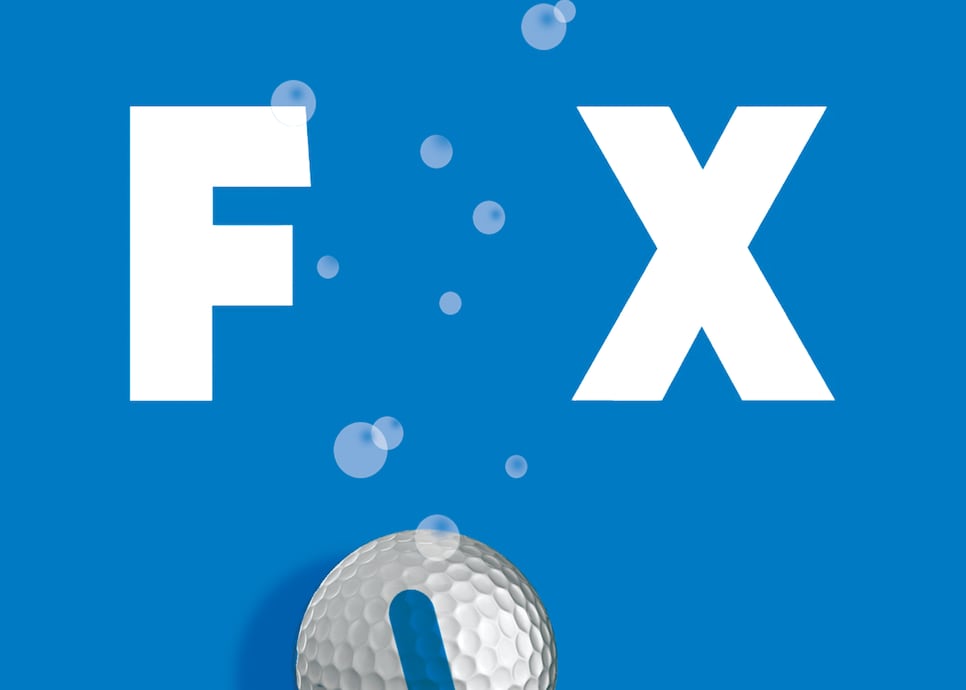 Illustrations by Oliver Munday
When the 12-year deal between the United States Golf Association and Fox Sports was announced in 2013, it rocked the golf world because Fox had never televised the sport and because of the price tag, reported by Golf Digest at $1.1 billion—$93 million a year. But after two years of losses that sources say are in the tens of millions for Fox and some bumpy coverage situations, the unavoidable question arises: Is this what Fox and the USGA had in mind when they signed the landmark contract?
According to sources familiar with the situation, tensions between the USGA and Fox increased after the network's aggressive handling of rules controversies at the 2016 U.S. Open and the U.S. Women's Open. There was also significant dissatisfaction within the USGA, sources say, over the fact that Fox and its cable arm Fox Sports 1 (FS1) did not take advantage of a West Coast venue for the Women's Open to push the broadcast deep into East Coast prime time, bringing the women's game much-needed exposure.
The USGA and Fox are saying the right things publicly, but they both acknowledge there have been conversations after 2016's major championships to settle differences. And both sides shot down whispers that they wouldn't mind an early end to the deal, which has 10 more years to run. This comes after a rough start for Fox at the 2015 U.S. Open at Chambers Bay, although pretty much everyone agrees the 2016 broadcast from Oakmont was significantly better from a technical and talent standpoint.
From the beginning, the USGA said the Fox deal was not just about the money—150 percent more than the $37 million annually NBC and ESPN combined paid under the previous TV contract—but also about bringing golf to a wider audience of general sports fans. The game would reach the nongolf fan, the thinking went, and help grow the game's spectator base. For Fox, there was the attraction of the 13 USGA championships, providing content for its fledgling FS1 as it took on ESPN and NBCSN in the all-sports market.
But viewing habits are changing, and television is becoming less of the go-to media for the cord-cutting generation that is abandoning cable and traditional TV for mobile devices. The three lowest-rated U.S. Open broadcasts since the cable TV era began in 1981 have been the last three (see accompanying chart below). In 2014, the final round of the Martin Kaymer runaway at Pinehurst No. 2 in NBC's lame-duck broadcast scored a 3.0 rating. The Fox debut at Chambers Bay in 2015 pulled only a 4.2, despite a West Coast venue that spilled the broadcast into East Coast prime time. And the 2016 Sunday broadcast of the win by Dustin Johnson at Oakmont managed only a 3.4.
These ratings, however, need to be taken within the context of a dip in overall TV viewership for golf, and for other sports. The 1.8 rating for the 2016 final round of The Barclays, a FedEx Cup playoff event, was the lowest since 2008, when the tournament took place during the Olympics, says Sports Media Watch, which tracks ratings for all sports. According to Sports Media Watch, after June, 10 out of 12 final rounds of PGA Tour events posted declines in ratings and viewership.
Fox has events in other sports that draw better than most golf.
Sports Business Journal says the slide coincides with an overall trend that, in 2016 at least, can be blamed in part by the ratings boost news outlets like MSNBC, CNN and Fox News got from a presidential campaign that resembled a reality show. "Sunday Night Football" is off 10 percent, "Monday Night Football" is down 19 percent and "Thursday Night Football" slid 15 percent, according to SBJ. Viewership for "Sunday Night Baseball," NASCAR and UFC also dropped in 2016. In fact, the NBC portion of the PGA Tour schedule, which comes mostly early in the year, was a bright spot, up 9 percent, joining the most-watched NBA Finals in 18 years as success stories. And the Sunday ratings for the British Open were the highest since 2009, but that can be attributed to its return to broadcast TV instead of cable. ABC scored a 3.8 rating in 2009, and NBC hit 3.3 in 2016. In the six years ESPN had the tournament (2010-'15), it never exceeded 3.1. And in the Olympics, with NBC and Golf Channel both providing coverage, the final round of the men's event drew 8.8 million viewers, second only to the Masters in 2016.
Of course, TV ratings no longer tell the entire story, because viewers use other platforms to tune in. On Fox Sports Go, 1.1 million total live streams were started during the U.S. Open, up 99 percent from 2015. In addition, 30 million minutes were streamed across cable and broadcast simulcasts and bonus feeds, an 86-percent increase over the previous year. The simulcast of the final round had 350,000 stream starts, up 188 percent from 2015.
Still, beyond the past three, no other U.S. Open since 1981 has had a Sunday rating worse than 4.5. The highest-rated U.S. Open in the cable era was 8.9 in 1981, when there was still relatively little competition from cable, and in 2002, when Tiger Woods won at Bethpage. Ten times since 1981, the final round of the U.S. Open has scored a rating of 7.0 or higher, more than double the number Fox achieved at Oakmont in 2016.
Further complicating things between the USGA and Fox were the rules controversies. At Oakmont, Fox announcers were extremely critical of how the USGA handled what was eventually an after-the-fact penalty called against Johnson. And in the Women's Open at CordeValle, Fox aired a rules infraction by Anna Nordqvist in her playoff with Brittany Lang before USGA officials had a chance to examine the video, which, sources tell Golf Digest, angered some USGA insiders.
"Both organizations realize we could've provided more complete information in a more timely manner and explained our processes better," Mike Davis, executive director and CEO of the USGA, told Golf Digest. "In both cases, the USGA put a premium on gathering all the facts to make an informed decision for the competition first, and then relaying that information accurately to those who were watching. We have since enhanced those processes and will continue to improve them, so that everyone reporting, including Fox, can maintain journalistic integrity with the best expertise and knowledge we can offer."
At the time of the deal with the USGA, the financial gamble for Fox made sense. The network needed content for FS1, which launched on Aug. 17, 2013, 11 days after the deal was announced. Though the U.S. Open generates nearly all of the USGA's annual revenue, Fox was also getting rights to 12 other USGA competitions, giving it a lot of content. The hope was that the contract, expected to lose money initially, would prove worth the price over 12 years by driving viewers to FS1, generating subscriber fees.
According to the USGA's annual report, in the fiscal year ending Nov. 30, 2014, the governing body declared $122 million in revenue from "championships and team matches, including broadcast rights," and for 2015 that number increased to $162 million. What changed to account for the $40-million revenue increase? The Fox TV deal kicked in (backloaded to reach the $93-million average per year).
But one of the other reasons then-USGA president Glen Nager and his negotiating team sided with Fox over NBC/Golf Channel in 2013 was because of the expectation the new platform would reach new fans.
"First, we get the opportunity to expand our exposure and tell our story to a broader audience," Sarah Hirshland, the USGA senior managing director, business affairs, told Golf Digest in 2013. "The other is the opportunity to create some distinctiveness about the role we play in the game through ancillary programming—wrap-ups, documentaries, use of archival stuff. There is a commitment to a lot of ancillary programming leading up to the Opens."
Despite what the numbers say, it feels like that hasn't happened. On Thursday at the Women's Open, FS1 left the broadcast to cover a truck race, although the glamour group of Lydia Ko, Brooke Henderson and Lexi Thompson still had six holes to play. Then both weekend rounds were played in threesomes off two tees, which did not please most players but allowed for an early finish that let Fox broadcast baseball on Saturday and pick up its regularly scheduled prime-time programming on Sunday.
One of the miscalculations by the USGA was in not realizing that pretty much all of its events other than the U.S. Open have far more value to Golf Channel than to any other broadcast entity. Live golf is what drives Golf Channel's ratings—moving the NCAA championships to midweek has provided compelling content and increased exposure for the NCAA. Fox, quite simply, has events in other sports that draw better than most in golf. At the Women's Open, FS1 left the coverage at 5 p.m. PT Thursday and Friday, and Fox concluded coverage at 4 p.m. PT Saturday and was scheduled to end at 4:30 p.m. Sunday but ran until 5:20 p.m. because of a three-hole playoff. But not only was Fox contractually obligated to other events, the ratings show that those events performed far better than golf. It's difficult to blame Fox for a smart programming decision that might not have been anticipated by the USGA when it negotiated the contract.
On Thursday, when the Women's Open pulled an average of about 175,000 viewers on FS1, according to Fox, it left for a set-up show for a truck race that drew 242,000 viewers from 8-8:30 p.m. ET, and the truck race from 8:30-11 p.m. attracted 596,000 viewers.
Saturday's third-round Open coverage on Fox drew 732,000 viewers, up 21 percent over 2015, Fox says. Sunday's final round had 1,307,000 viewers, up 35 percent over 2015. The Major League Baseball game Fox was contractually obligated to cover on Saturday drew 2.1 million viewers. On Sunday, the early finish to the Women's Open let Fox go to its regular prime-time schedule, anchored by "The Simpsons," which drew 1 million viewers when it began at 8:20 p.m. ET.
MORE HOURS OF PROGRAMMING
The USGA and Fox say that although the ratings were unimpressive, the number of eyes that experienced the product increased because of more hours on the air and because of the other devices viewers use to see the product.
"The number of hours of USGA programming has dramatically increased; the total consumption has gone up 20 percent since 2014," says Bill Wanger, executive vice president of programming, research and content strategy at Fox Sports. "We look at a lot of different things. In 2016, we aired over 223 hours of USGA programming—play, previews, taped product, etc. In 2014, it was 150 hours."
According to Wanger, the 12-year deal gives Fox time to build financial momentum for its golf coverage. He says golf attracts a more upscale viewer, and with those new viewers come new advertisers. "Anytime you take over a new property, from an advertising standpoint, it takes a little while to ramp up," Wanger says. "I do see the sales component becoming much easier."
As for suggestions there was tension between Fox and the USGA over the rules coverage, Wanger said: "At the end of the day, the relationship is not strained at all. We needed to report what's happening, like a news organization." Adds Wanger about rumors of divorce talks between the USGA and Fox: "There is absolutely no truth to that whatsoever." As for the notion that Fox shorted the Women's Open, Wanger said: "You have to remember that we have other contractual obligations. We had to go to a baseball window on Saturday, and we had other commitments on Sunday. Anyone who says we are not committed to the U.S. Women's Open, I take issue with that." In part what Fox learned is what the USGA has known for years: The U.S. Open is the only one of its events that makes money. And what the USGA learned is that its TV partner has to put profits first when planning programming.
"In terms of carrying it into prime time, when you have conflicts with other contracts, ultimately it is a business," says Mark Evans, vice president of national ad sales for Fox Sports Media Group. "The economics where it is today don't make sense. What the women's game needs is a breakout star."
While admitting disappointment, Fox looks to the future of its golf coverage with optimism. "Were we hoping for bigger ratings? Of course," Evans says. "Were we hoping for Tiger Woods to re-emerge? Of course. But we do have a dynamic, young group coming up. The U.S. Open brings the cream of the crop. Between year one and year two we added 21 new advertisers, which generated $13 million more."
According to Hirshland, the Fox-USGA partnership delivered more than seven million live streams on digital channels. "[We] feel very good about the overall reach of USGA content in both linear and digital feeds," she says. In terms of added exposure, Hirshland cited the five million viewers who watched "Spieth's Northwest Conquest" in 2015 immediately after the Fox nationally televised NFL game on Thanksgiving Day. She also noted that Fox had a 20-hour USGA documentary marathon on Christmas Eve and Christmas Day.
"We are," Hirshland said when asked if she is comfortable the 12-year deal will achieve its original goals. And so says Fox. "I think we've got the right broadcast team, I think we have the right stars," Evans says. "The sky is the limit."
Fox and the USGA have 10 more years to try to reach that ceiling.