News
U.S. Open 2020: The inside scoop on Winged Foot from the club's historian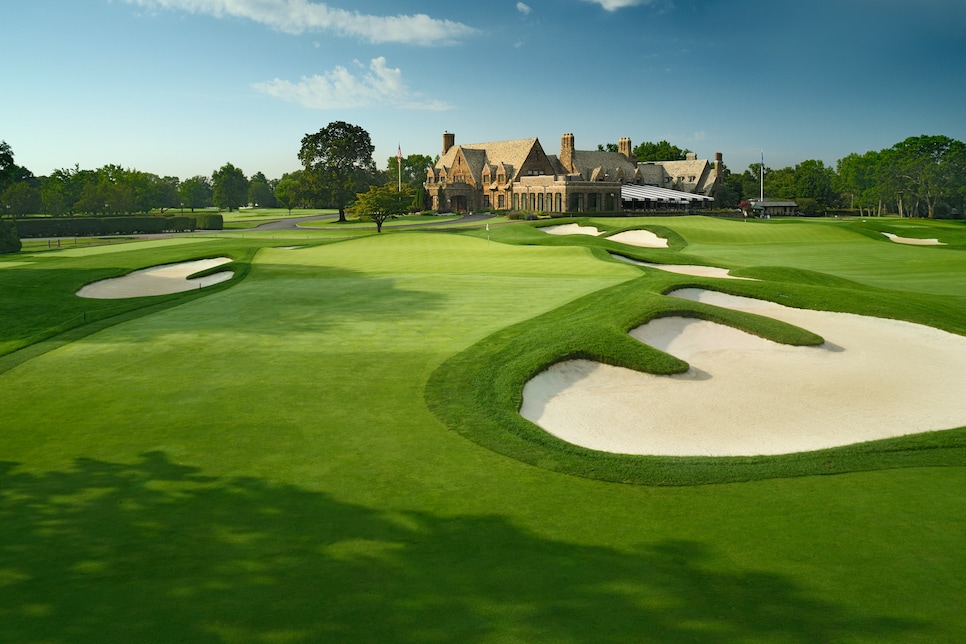 Around Winged Foot, Neil Regan is considered a walking encyclopedia. Indeed, it wouldn't be a surprise to the club's members that its historian knew the wind direction on, say, Saturday afternoon of the 1929 U.S. Open. In this wide-ranging Q&A, Neil lets you in on some secrets about the iconic venue hosting this week's U.S. Open.
Let's start at the beginning. Where did the club get its logo and name?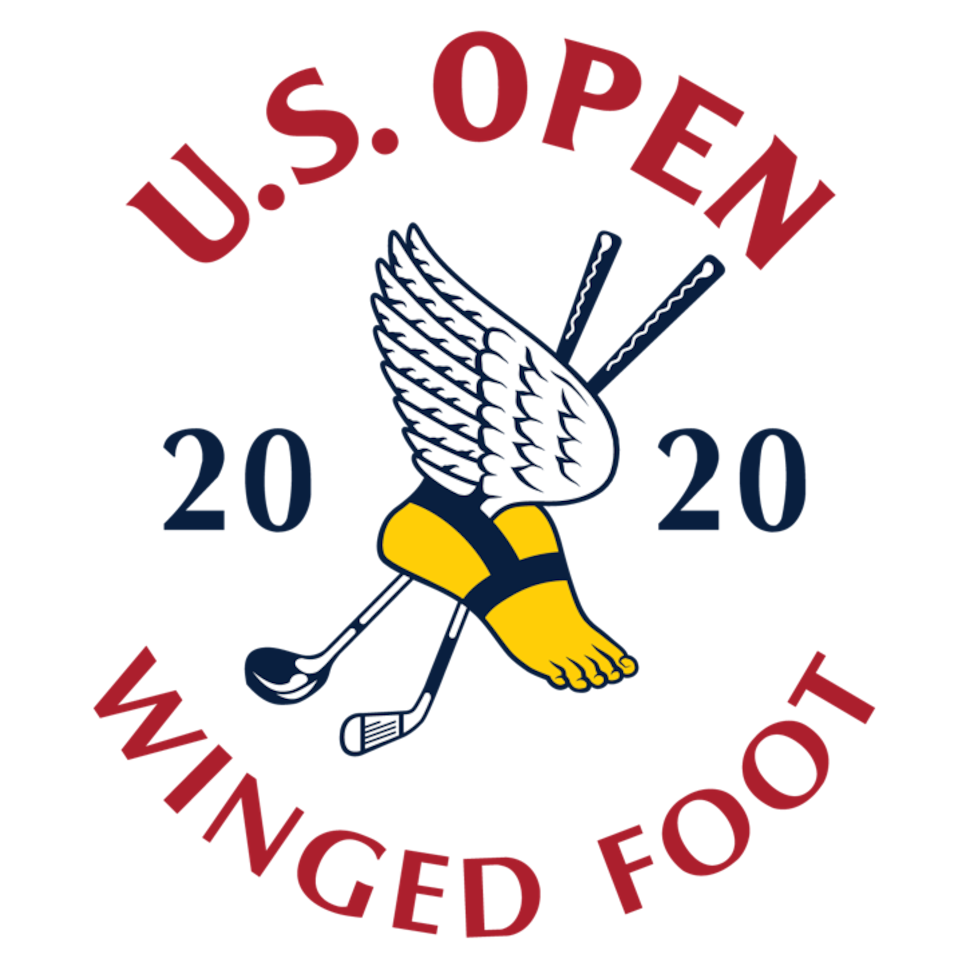 The New York Athletic Club – the NYAC as it is commonly referred to – was founded in 1868 to bring, as they say, "structure to the nascent world of amateur sport." Members of the club had a variety of sporting interests, from boxing to track and field, and if a sport had enough interest, a sub-club was formed. It just so happened that a bunch of NYACers [Editor's note: a term to describe a group of the club's members, pronounced nigh-ack-er] loved golf and played all over the Met Area. But they wanted their own place to play. Their original intention was to build a course and have it be a part of the NYAC, but when the time came in the early 1920s, the NYAC parent organization turned down that idea. Undeterred, the NYACers still went ahead, resulting in the West Course and East Course that you see today. Using the NYAC's winged foot emblem, they called their course Winged Foot Golf Club. Of course, these founding members wanted to differentiate themselves from the NYAC, so in 1922, Winged Foot's board decided to keep the logo but place two golf clubs on it – and that logo lives to this day. In my opinion, you can separate the logo world into two categories: those where you have to read the words, and those you don't. I think we are in the latter category.
The club is thrust back into the spotlight this year for the 120th playing of the U.S. Open. You're a treasure trove of information: What's one thing people don't know about Winged Foot?
So, are you ready for this? A.W. Tillinghast, the architect and genius behind our two courses at Winged Foot, wasn't the first architect on site. In fact, Charles "Nibs" Nobles – one of those NYACers – brought Willie Park Jr., a legendary figure in golf history, and asked him for his thoughts on the very first property we looked at, which ultimately became our home. When Willie saw the land, he said it would be perfect for two golf courses. But Tillinghast was always the architect we wanted, and Willie was never offered the job. The story gets even crazier from here.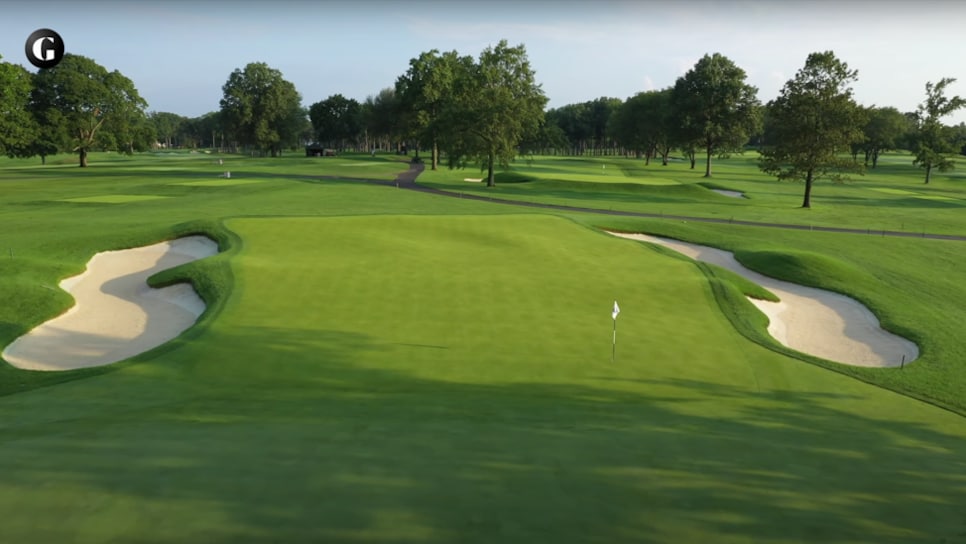 Winged Foot's first green. Courtesy of Golf Digest.
That site that Willie came to see was withdrawn from the market, so we ended up buying another plot and were ready to build. But the seller of the new property would not give us the entire parcel because the seller believed there could be a larger offer in the pipeline. Then, our original choice became available and our first contract was voided – we were ready and seized the day and began construction immediately in April 1922.
Tillie ended up creating greens that are still memorialised today. If you could take one for your backyard, which one would it be?
OK, I realize I'm cheating here a bit, but Monday through Saturday, it would be the 1st green on the West course, and on Sunday, I'd take the 15th green on the West.
I'll break it down to you this way. Every feature of every other green at Winged Foot is somewhere on that first green on the West course. Look at the two sides of it, for example: The right side has a "step" that you'll see on 3 West green, and the left side has that really graceful big sweep and a backstop that you see on 18 West green. Those undulations are pure genius on Tillie's part, because you can break your speed across the fall line of those swales by using the counter slopes. Indeed, it's the reason why Winged Foot's greens are still functioning now without having had to change the grade of the slopes over the years, even though we cut the grass at a tenth of an inch instead of a third of an inch like they used to do. You can putt these greens at 13 on the stimpmeter, and they still work magnificently.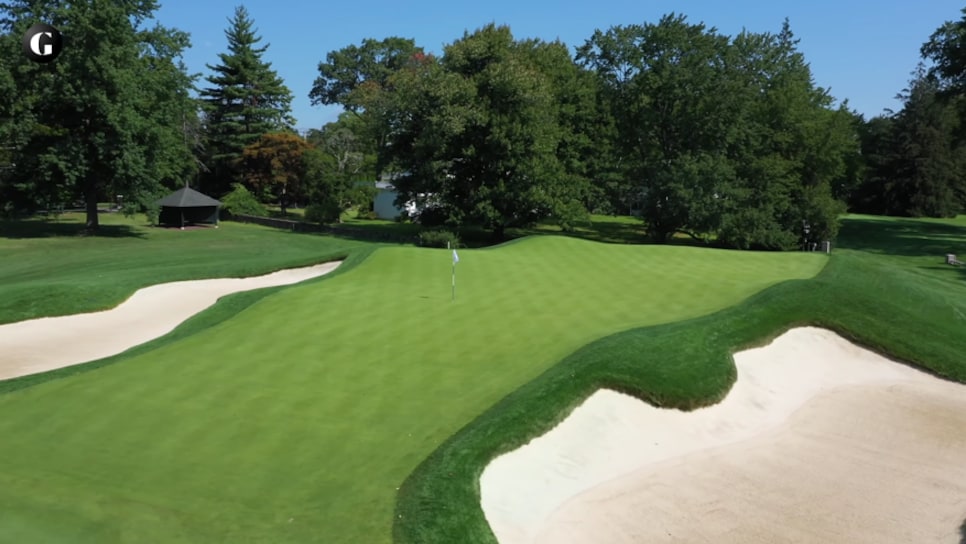 Winged Foot's 15th green. Courtesy of Golf Digest.
As for 15, it's a 46-yard deep green at an oblique angle with about eight feet of elevation gain – that's a three or four club difference, with the shape and trajectory of the approach different for each pin location and each distance choice.That Sunday pin position in the back right is something to watch for. It's as good as any pin position in the golfing world.
What would you say is the most difficult shot on the West course?
I'll keep it simple. I'm going to echo what Gil Hanse said: "Your third putt on West No. 1." [ed.'s note: Gil restored Winged Foot in 2017]
There have been videos circulating of Winged Foot from above, and it's impossible not to notice some majestic tree canopies across the property. Can you talk a bit about their role in the framing of the course?
Without a doubt, my favorite tree on the West is the Elm on No. 2. It's as beautiful an Elm as there is in America right now, and it's as perfect a tree for a golf hole as there ever was. Tillie designed the entire hole around that one tree, even writing in an article titled Giving Individuality to Golf Holes that he wanted to showcase this beautiful specimen of a tree. He even discussed how you name a hole – all 36 holes here at Winged Foot have names – and he, of course, named this hole Elm. Tillie was a master on the property of combining trees, tees and greens together. And the best example is the Elm on 2. Because if you look at it from above, you realize, Holy cow, 2 West green, 3 West tee, 5 West green, 6 West tee – they're all right around that tree.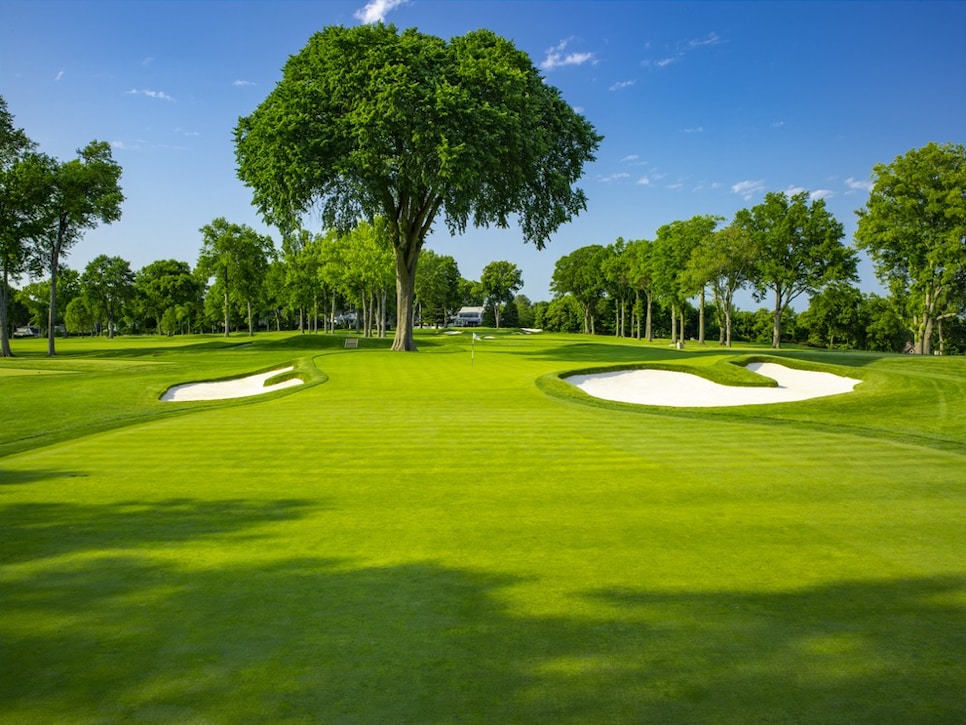 The naming of holes sounds really interesting. Can you elaborate on that?
The names of a lot of the holes have to do with topography like No. 2 – Elm. A couple others are allusions to life in the 1920s – Bootleg, for example, which is the sharp dogleg left eighth on the East course, was the word for when you hid the bottle of whiskey in your back pocket during Prohibition in the '20s.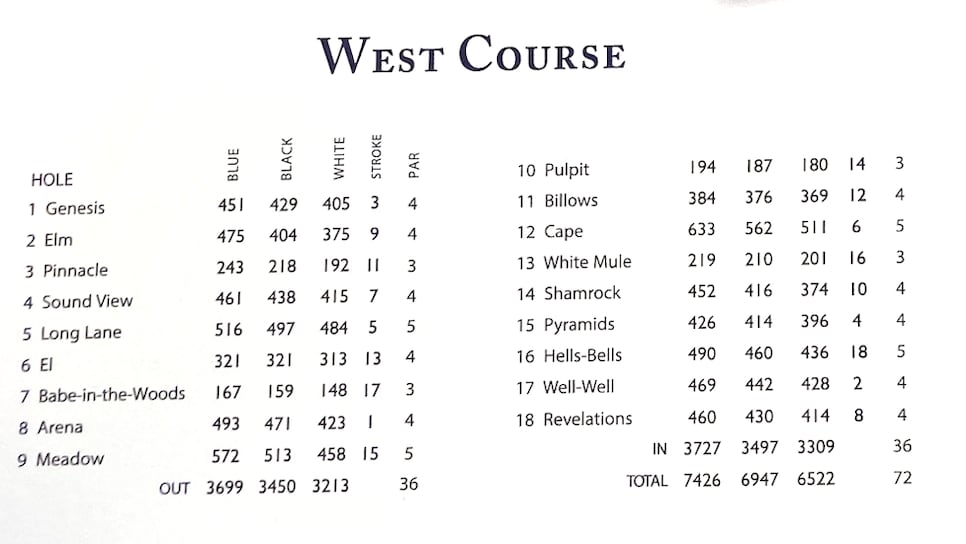 Actually, something many people don't know about is the fact that Winged Foot has its own version of Amen Corner, a term coined by Herbert Warren Wind to describe Augusta's 11th, 12th and 13th holes. The last three holes at Winged Foot West are called Hells-Bells (16), Well-Well (17) and Revelations (18). Wind named these The Three Witches, which is an allusion to Shakespeare's Macbeth.
Let's transition a bit to this year's Open. What do you think the winning score will be?
Ah, yes – I was waiting for this question! Everyone's been asking me that, and of course, it's impossible to know. So my answer is this: I think the better question is, What's third place? One or two guys may separate themselves from the field with perfect golf, in which case they could break par. But I think third place is 7 or 8 over par.
What's one thing viewers should keep an eye out for on the telecast?
I cannot wait for people to see these greens. I genuinely cannot wait. I would say the beauty of the greens lies in the fact that you really need to read them. Every pro has a good stroke – let's call that a wash. But the difference will be how each player reads these greens, and how they use their imagination. And I'm not talking about how one guy will think a putt is an inch farther out than what another guy thinks. No, the difference in the proper read could be 90 degrees. That is to say, if you aim a few inches outside the hole, that ball could lip out; on the same putt, if you aim with your back to the hole, that could be the line that the ball goes in on. Speaking of Augusta and Amen Corner, Winged Foot's greens are similar in that they require an incredible amount of trust, especially when you're aiming 30 feet away from the hole.
Finally, how would you sum up Winged Foot as a whole? It's been a bit since the club has hosted a major, so give us a feel for the vibes.
Golf. That's it. In all of golf, it's the best combination of great golf course and great golf club and great golf history.