You could say golf itself made quite a comeback in 2021 as things returned (more) to normal on the professional level after COVID wreaked havoc on the 2020 schedule. But there were plenty of inspiring—and unexpected—individual efforts as well from those battling back from slumps, overcoming injuries or breaking free from the grasp of Father Time.
Of course, Tiger Woods drew the most headlines just for being able to swing a golf club again after suffering severe leg injuries in a February car accident. His range sessions while hosting last week's Hero World Challenge were fantastic to see, a prelude to his return to golf at the upcoming PNC Championship, where he'll play along with his son Charlie. But for the purposes of this ranking, we're sticking to players who returned to the winner's circle after a prolonged rough patch—or, simply, a prolonged patch as you'll see from the person claiming the top spot.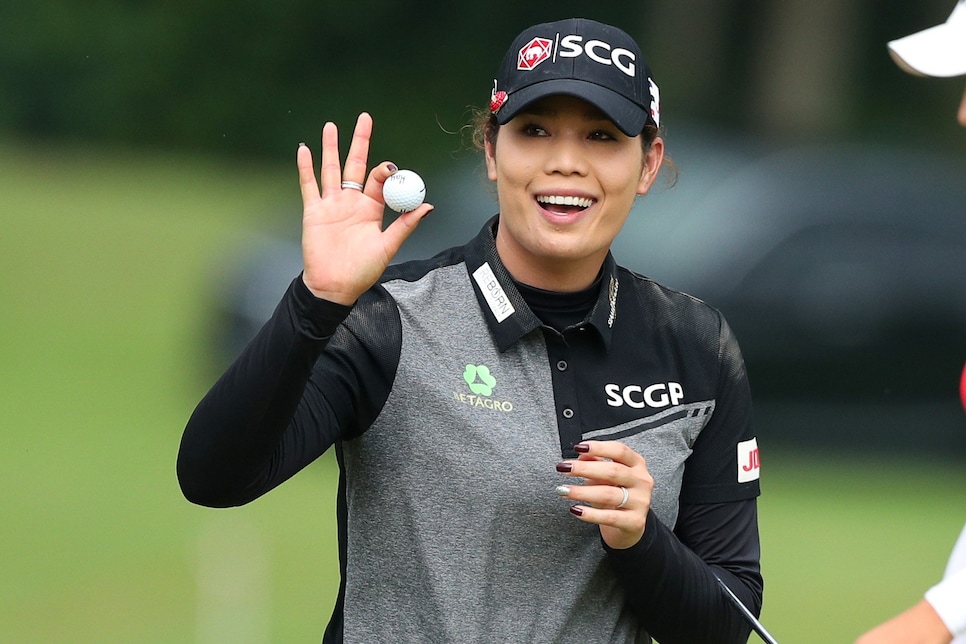 After winning two majors and claiming the LPGA Player of the Year Award twice before her 23rd birthday, Jutanugarn looked poised to be the dominant force in the women's game for the foreseeable future. But the Thai golfer didn't win in 2019 or 2020 after racking up 10 victories the three previous seasons and fell to No. 32 on the LPGA money list in 2020. She said she thought about taking a break from the game, but instead the former World No. 1 broke a nearly three-year winless drought in May at the Honda LPGA in her home country, and then won the Dow Great Lakes Invitational with her sister, Moriya, in July. In other words, she's back. Just like …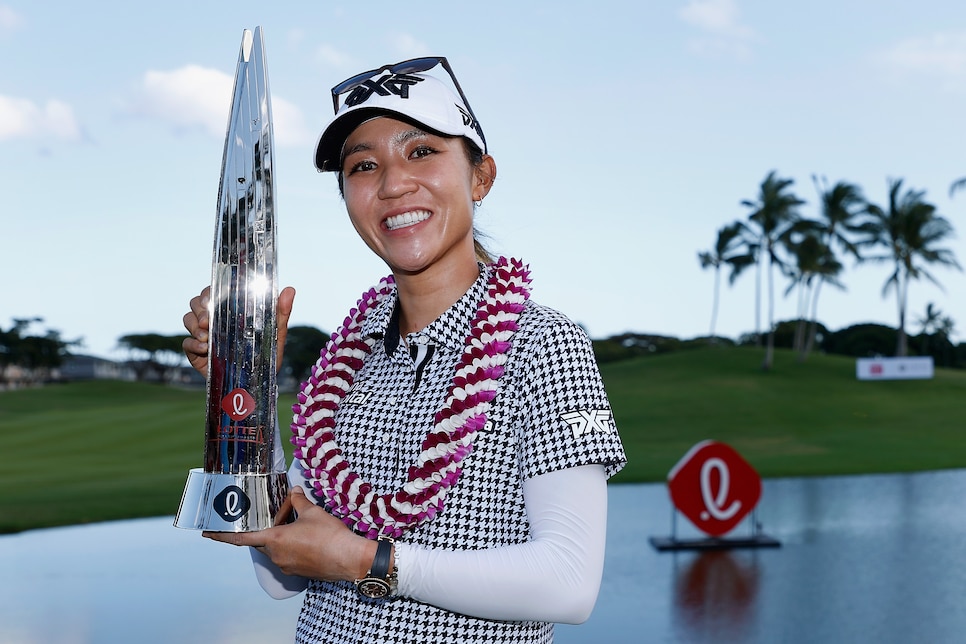 Of all the comebacks on this list, Ko's may have the most potential to be sustained. After all, she's been dominating the LPGA since before she could legally drive a car. But she falls in our ranking because her resurgence really started in 2020. That's not to say it wasn't great to see her back in the winner's circle for the first time in three years, back on the Olympic podium and bringing back houndstooth print (see above). Ko also claimed the Vare Trophy for leading the LPGA's in low scoring average (69.3) among golfers with at least 70 rounds played.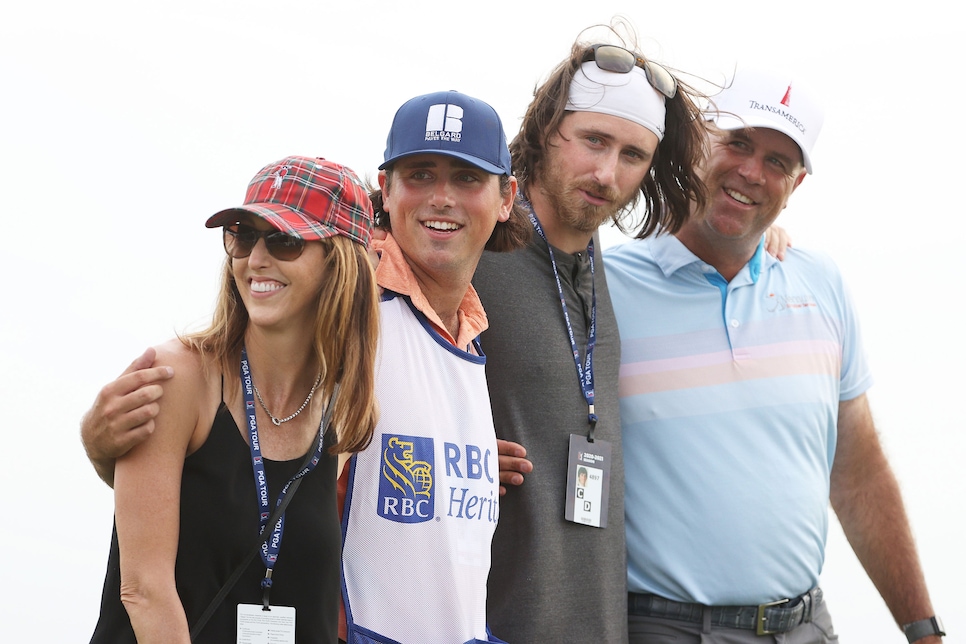 Similar to Ko, Cink's comeback actually started in 2020 when his Napa victory ended an 11-year winless drought. But he gets an edge because he's doing this at a time when most golfers are thinking about the senior tour. A near wire-to-wire win at Hilton Head in April proved last fall was no fluke. Cink also gained 10.9 yards off the tee and qualified for his first Tour Championship since 2009. Pretty amazing for a 48-year-old. Oh, and doing it with his son on the bag was a nice touch as well.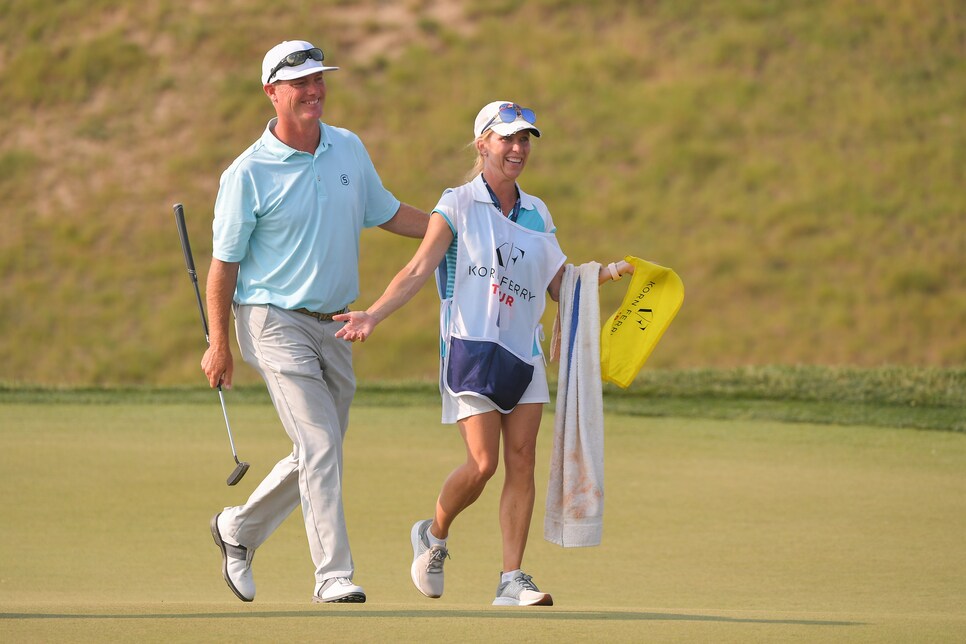 Another family affair! OK, so you probably don't remember that Ridings won the Korn Ferry Tour's TPC Colorado Championship in July with wife Brenda on the bag. And you definitely don't remember that he won the 2002 Permian Basin Open unless you're Tag himself (he met Brenda six months after). Regardless, that makes bookend victories on the developmental circuit an incredible 19 years apart. And not surprisingly, after waiting that long to hoist a trophy, the 46-year-old was ready to hoist something:
Another 48-year-old makes the list, but unlike Stewart Cink, Bland's victory at the British Masters in May was actually his first win on a major tour. In his 478th(!) career start on the European Tour, Bland finally broke through. And just a few starts later he found himself tied for the lead at the midway point of the U.S. Open. Unfortunately, the storybook run came to an end over the weekend at Torrey Pines, but what a fantastic season for a guy who had to go back to the Challenge Tour three years ago. "I went back to the Challenge Tour because I had nothing else to do for the four years until I turned 50," Bland said. "I just got my head down and did the job." And now he's got a much higher paying job for a bit longer.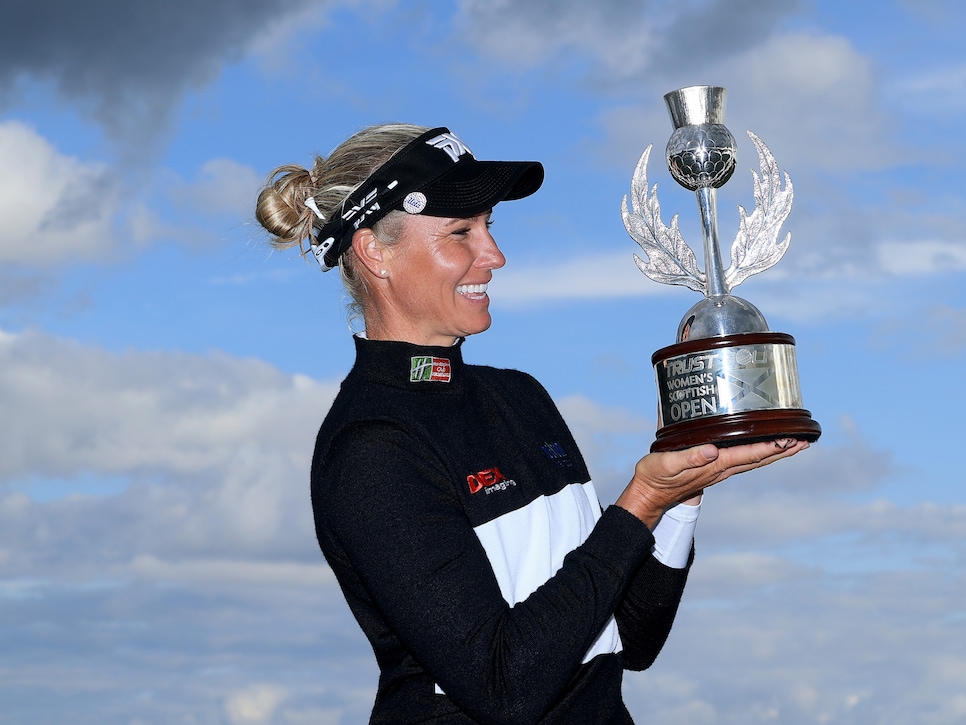 Like Bland, O'Toole finally claimed a long-awaited maiden victory in 2021 when she won the Scottish Open in her 228th LPGA start. Where she gets a slight edge over the Englishman is in the fact that she was seriously contemplating retirement at the end of the year. "I still feel like I'm in shock and the tears are going to come later when things die down," the 34-year-old O'Toole said after. Hopefully, a few celebratory cocktails came later as well.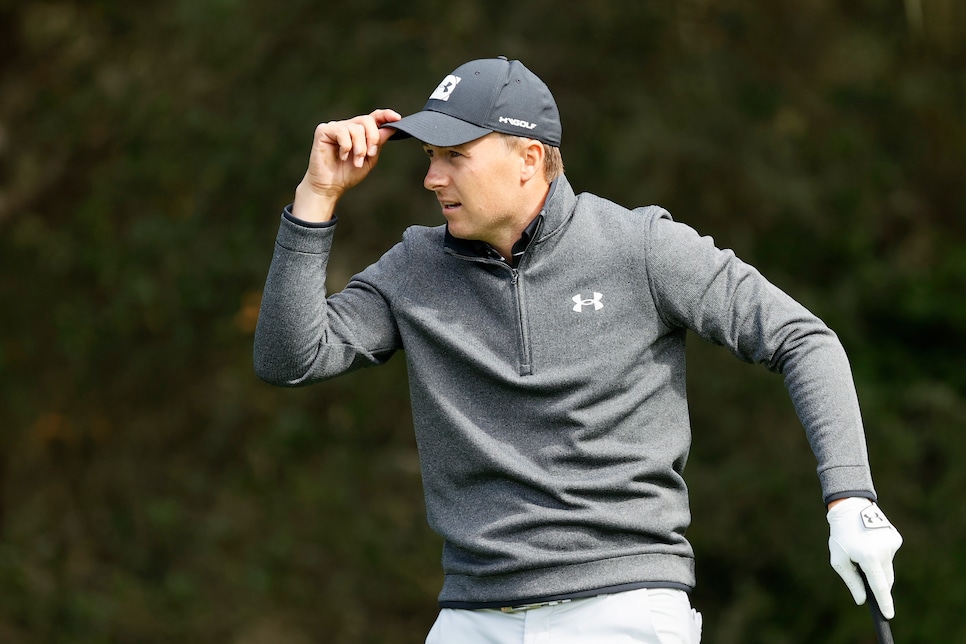 This three-time major winner hadn't fallen nearly as far down the Official World Golf Ranking, although it might have felt like it during a prolonged slump. Spieth entered 2021 at No. 82, but recently moved back into the top 10 for the first time in more than three years. Spieth flew up our ranking as well based on fan interest in his improved play, which was sparked by a Saturday 61 at the Waste Management Open. He would finish T-4, part of a run of eight top-10s in 11 starts, including a victory at the Valero Texas Open that snapped a winless drought of nearly four years. And after being left off the last two Team USAs, he helped the Americans win the Ryder Cup at Whistling Straits. Spieth could be higher on this list, but was there anyone who actually didn't think this 20-something would find his form again? Didn't think so.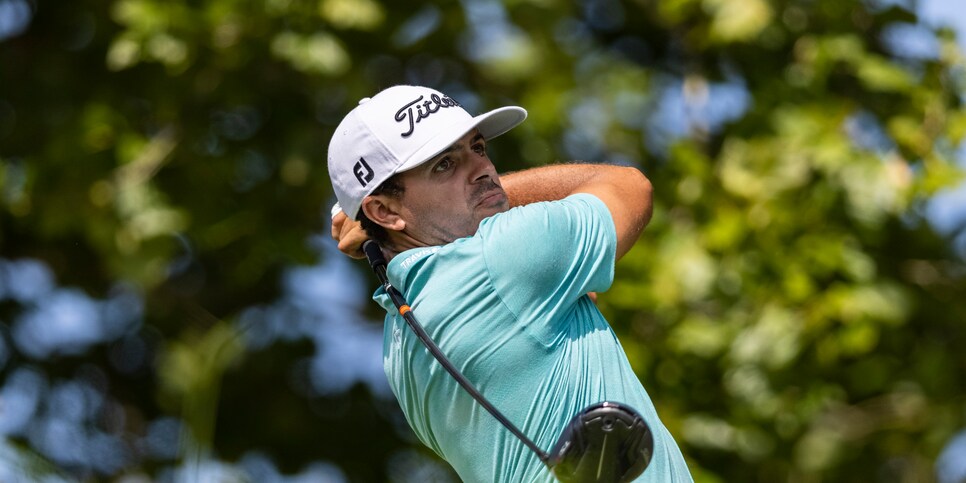 It's been a rough decade for this Stanford product since first earning his PGA Tour card in 2010, most notably from 2013 to 2018 when he couldn't play full time due to a back injury. Falling all the way to 1,743rd in the World Ranking in 2016, Bramlett began a climb back to the PGA Tour in 2019. Twice more he failed to keep his tour card, but he earned it back for 2022 in September when he won the Korn Ferry Tour Championship, easily the biggest victory of his pro career. "There's so many days that the rehab was going tough, and I wasn't making the progress I wanted to make and you just never know if it's actually all going to all work out," he said. Side note: Stanford golfers with back injuries are great at making comebacks.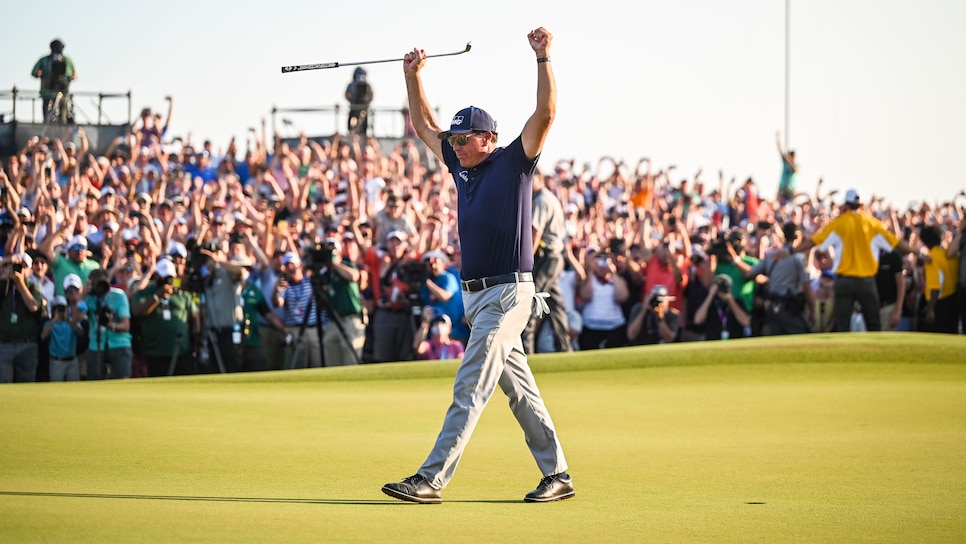 Well past his 50th birthday and having fallen out of the top 100 in the World Ranking for the first time in nearly three decades, Mickelson shocked everyone—except maybe himself—by winning the PGA Championship at Kiawah's Ocean Course in May. In the process, Mickelson became the oldest major champ in golf history and one of the biggest underdogs to win in recent history. His victory was made even more stunning by the fact that it was his only top-10 all season. Well, other than dominating the old guys on the senior tour, of course.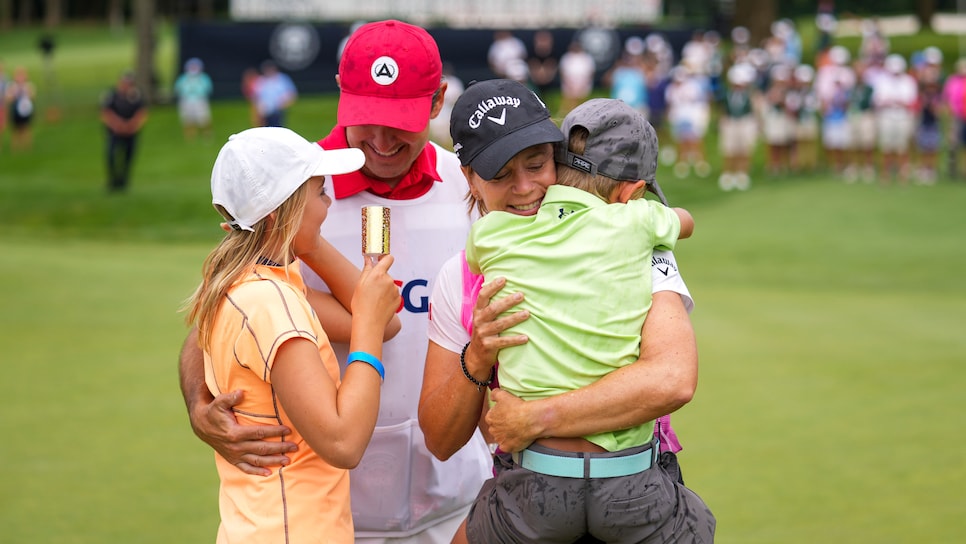 And then there was Annika. While a few of the players on this list pondered retirement, this legend actually had retired. Way back in 2008. And yet, more than a dozen years later, she decided to give competition a try again, first with a T-60 on the LPGA in January then a missed cut on the LET in July. The following month, however, the 10-time major champ blitzed the field by eight shots at the U.S. Senior Women's Open. "I've always seen these highlights of her doing really good," Sorenstam's 11-year-old son Will said as he watched during the final round. "But now I wanted to see that in person." Congrats, kid. You also saw the best comeback story of the year.