Tiger Watch
Tour pros go almost as nuts as golf fans after seeing Tiger Woods' swing video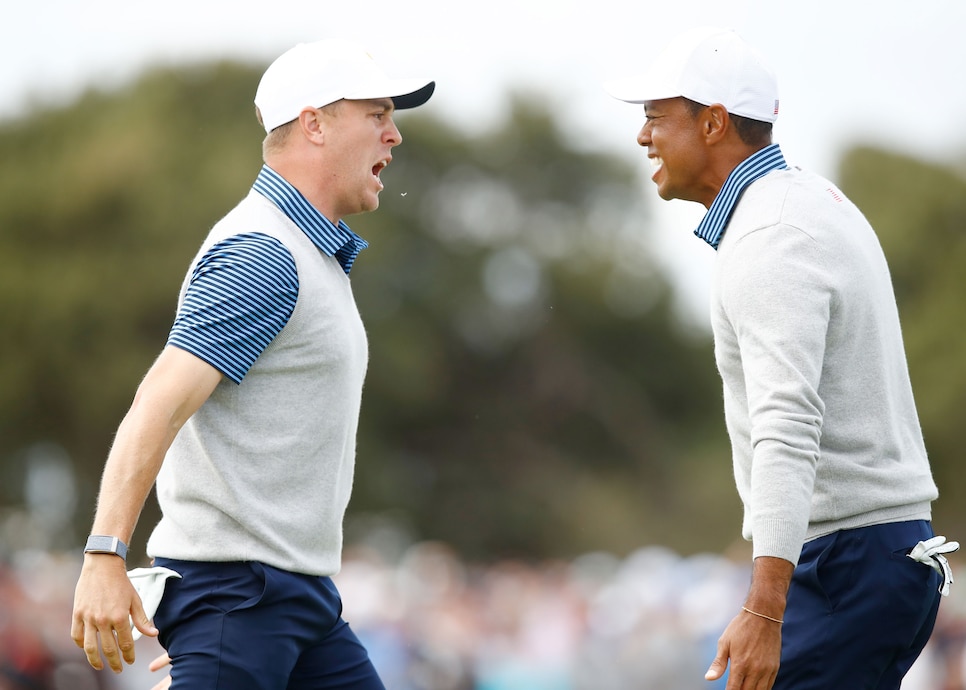 It was a video golf fans had been waiting for, but weren't sure when, if ever, they might see: Tiger Woods, hitting a golf ball with seemingly no pain or hesitancy. And the reaction was, not surprisingly, one of elation, at least judging from the 191,400 likes and 7.1 million video views.
Yet that excitement wasn't reserved just for Tiger's legion of followers. His tour pro peers had the same reaction upon seeing the video that Woods' posted Sunday morning. It was a mix of jubilation, awe and flat-out giddiness.
Here's a sample of folks who took to social media
We have to admit, the Homa reaction had us chuckle. Indeed, you do wonder what the feeling must be like when they know they're going to make so many people so happy when they dropped the video.
Meanwhile, a few other pros took a slightly more competitive reaction to the swing video, although good naturedly, too.