U.S. Open
U.S. Open 2023: Tommy Fleetwood walks off disappointed with 63 at the U.S. Open, again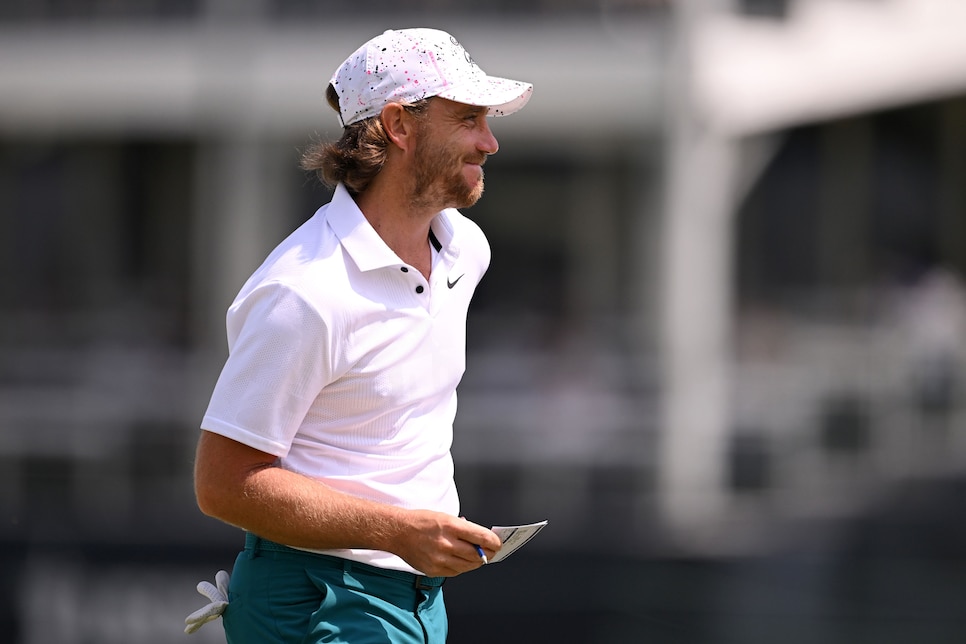 LOS ANGELES — It's a perennial question early in the final day at just about every major championship: Is there a really low round out there, one that could see an unlikely challenger appear as if from nowhere? And this time the answer was in the affirmative.
While Tommy Fleetwood's seven-under-par 63 wasn't quite enough to catapult the Englishman into contention for the U.S. Open title, it did confirm the notion that even mid-range pursuers were not without hope of surprising the leaders with a late run through the field.
Fleetwood has rounded off America's national championship with a 63 before of course, although circumstances were a little different at Shinnecock Hills back in 2018. Halfway through the back-nine five years ago, Fleetwood was harboring real hopes of beating eventual champion Brooks Koepka. This time round, starting 12 shots off the pace, no such thoughts of victory entered his head.
Still, for all that, this was a round that could and maybe should have been even better. Fleetwood missed from six feet or so on the first green for a birdie. He missed from closer than that on the 18th for what would have been a 62 to match the record-setting scores posted by Rickie Fowler and Xander Schauffele on Thursday. And his lone dropped shot at the 16th was the inevitable result of a drive that just failed to maneuver its way past the bunker on the left side of the fairway.
The six-time DP World Tour winner noticeably kept away from the subject in his post-round chats, but he is human and had to have been thinking "61" and major championship immortality was there for his taking.
"I missed a putt on the first and another on the last, but everything else in-between was really good," was his succinct and typically cheerful summary of his fourth circuit of the Los Angeles Country Club. "I holed a 15-footer for par on five and then eagled the sixth. Those two holes were just a huge part of the round momentum-wise. On any Sunday, you want to get the best out of it that you can. I just happened to be playing really well and got momentum on my side. I did hit some amazing golf shots."
And there was some consolation for the 32-year-old Southport-native—famously winless on the PGA Tour—in the knowledge that he is now the only man in the 128-year history of the U.S. Open to twice shoot 63 or less.
"It's a nice little piece of history, of course it is," he went on. "And you can be disappointed with what I didn't get out of today. But shooting multiple 63s in a major, and knowing anything like days like today, ones you can put in the memory bank, shows me I can get rounds going and that my game can stand up on a major golf course. That's all really nice to have. I just need to be higher up the leaderboard coming into Sunday and then have another day like today."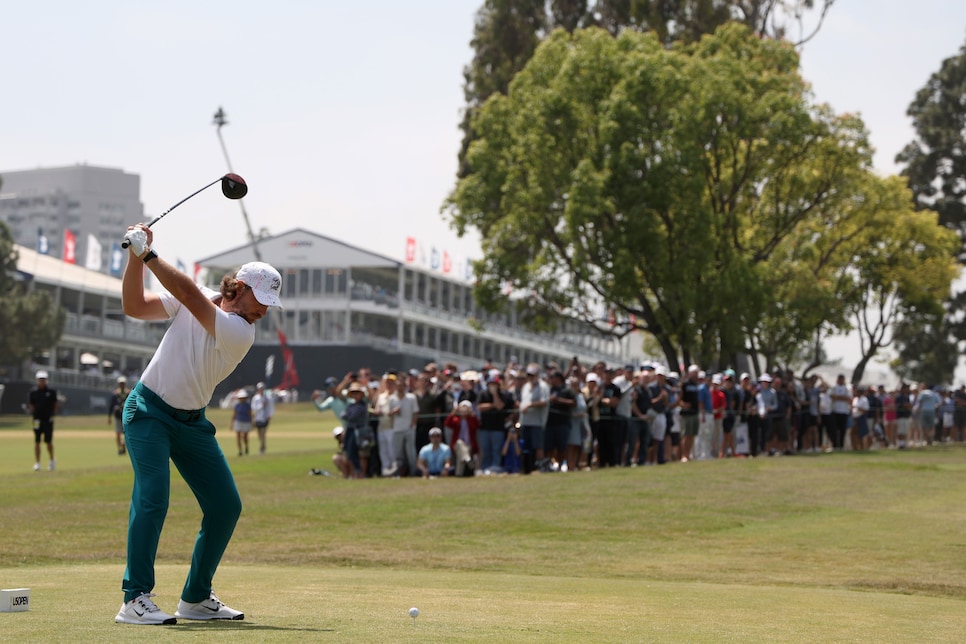 So no regrets (there are always regrets)?
"No," he sighed. "I was just trying to shoot the best score I possibly could. You don't know what the conditions are going to bring or what the weather is going to bring, but I was pretty conscious of trying to shoot the lowest score I possibly could. I never really felt in contention. I was just enjoying it and trusting my game."
"Of course, a couple more birdies and a ridiculous round like a 61, maybe I would start thinking about it [winning]," he said with a smile. "At seven under instead of five I would definitely be thinking about maybe the wind picking up and hoping for the worst. But as it was, no, I never thought too far ahead.
"What I will take from this is that I'm a better all-around player than I ever have been for sure," he continued. "The more I can keep doing the right things, putting myself in contention and keep experiencing Sundays like last week [when he lost a playoff at the RBC Canadian Open] and rounds like today, the more my confidence will build. The more examples you give yourself that everything is good enough and it can be your time anytime soon, I think that stands you in good stead."
MORE FROM GOLF DIGEST @ THE U.S. OPEN