U.S. Open 2023
U.S. Open 2023: Ultra-private Los Angeles Country Club finally embraces showing off for the world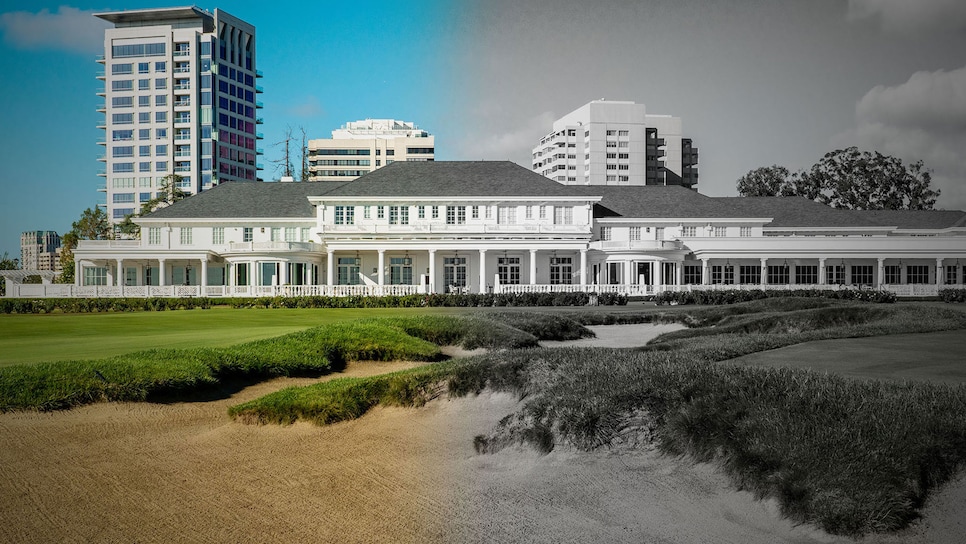 The Los Angeles Country Club moving to center stage for the 123rd U.S. Open likely would have mortified the old guard there, for reasons only speculative, though history suggests an aversion to scrutiny was a factor. Various groups of people were not welcome to join the club, least among them the middle class. As for the other groups, those from the race and religion sectors, well, the current membership need not be held to account for its past sins of omission, though the middle class still need not apply. It can't afford it.
For several decades, the club, among the wealthiest and most exclusive in the country, rejected overtures from the USGA, which coveted its North Course in the heart of Beverly Hills as a U.S. Open site. "Just once I would have liked to have had the Open experience that course," former USGA President Sandy Tatum ruefully said 20 years ago. "It was an absolute marvelous test of golf."
This is overt evidence that the club has undergone a metamorphosis of sorts, spawned by a membership that no longer is as priggish as an Ivy League professor or encumbered with discriminatory baggage, and understands that a polished gem should occasionally be displayed rather than hidden behind guarded gates and seen only by a privileged few. Before a single shot is played in this U.S. Open, LACC already has agreed to host the U.S. Women's Open in 2032 and the U.S. Open again in 2039.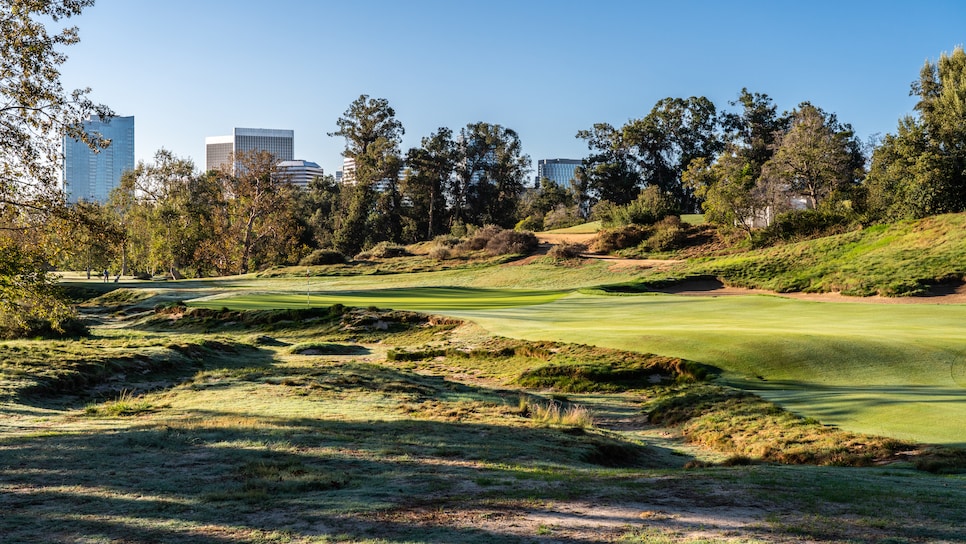 Gil Hanse and Jim Wagner's rennovation of the North Course in 2009 helped pave the way for the club to work with the USGA on hosting championships.
Brian Oar
"There was a period of 50 years or so where we really didn't do any type of tournaments," Dick Shortz, co-chairman of the U.S. Open and a former president of LACC, told Golf Digest. "Our general manager Jim Brewer, who was a terrific man, was very much into having the members play the course and not hold outside tournaments."
In 1982, the club took a vote of its nine-member board on hosting the 1986 U.S. Open. Club president Charles Older, parenthetically the judge who sentenced mass murderer Charles Manson to death, voted in favor, but the count was 5-4 against.
"That view shifted over a period of time," Shortz said. "We got a new general manager who was open to those types of things, in terms of thinking about hosting. The feeling shifted very much into the mode of wanting to be a part of the community and hosting events, whether they're USGA events or other events. That's why we hosted the Pac-12 Tournament [won by Cal's Max Homa in 2013].
"When we put the vote together back in 2014, it was 90 percent in favor of doing it. There was a lot of enthusiasm for working with the USGA. They were an awfully good partner for the Walker Cup in 2017."
More evidence that the club had joined the 21st century has come via NBC Sports' U.S. Open promotional commercials filmed at LACC. They feature popular actors Jason Bateman and Will Arnett doing comic bits on the golf course. Entertainers once were among the club's forbidden groups, foremost among them Bing Crosby, who had a house adjacent to the 14th fairway of the North Course. "Dad was dying to get into the club," his son Nathaniel said.
A philanthropic element likely made it even more palatable for the members' decision to embrace the Open. The club, in partnership with the USGA and the Southern California Golf Association, has created the FORE Youth: 2023 U.S. Open Community Legacy initiative that seeks to raise $18 million to promote the growth of junior golf in Southern California, to financially assist facilities that will help introduce golf to kids heretofore without opportunities to experience the game. The goal is to expand programs to 16 facilities and 10,000 youth.
'It's an important effort that we are all investing in golf in Los Angeles, golf in the community, golf for kids who wouldn't have thought they'd have much access to this game.'
—Los Angeles Country Club President Gene Sykes
Architect Gil Hanse is on board, too. Hanse, who oversaw the renovation of the North Course, has agreed to renovate—free of charge—the Maggie Hathaway Golf Course, a par-3 facility in Jesse Owens Park in South Los Angeles. Hathaway was a singer, writer and activist for Black causes in Southern California, including better access for minorities to public golf courses.
"It's an important effort that we are all investing in golf in Los Angeles, golf in the community, golf for kids who wouldn't have thought they'd have much access to this game," LACC President Gene Sykes told Golf Digest. "That's the mission, and we're starting down that path."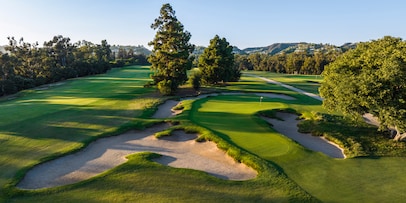 It's on the edge of Tinsel Town, but the architecture of the North Course at Los Angeles Country Club has been solid gold ever since its 2010 restoration by architect Gil Hanse, his associate Jim Wagner and their colleague Geoff Shackelford. It matters not that Hanse's team didn't replicate the bunkering style of original architect George C. Thomas, but rather the more visually exciting style of Thomas' associate, William P. Bell. The first nine plays rustically up and down a shallow canyon with holes switching back and forth across a dry barranca, and the second nine loops across a more spacious upland section with one par 3 (the 11th) that can stretch to nearly 300 yards and another (the 15th) that often plays just 90 yards. The hole strategies reinstituted by Hanse will play sensationally when LACC's North course hosts the 2023 U.S. Open.
View Course
MInd you, the club has not abandoned its authoritarian roots entirely. It still does not permit the wearing of shorts, notwithstanding weather data that shows monthly average high temperatures in the 70s to low 80s in eight consecutive months, April through November, in Beverly Hills. And its restrictions on cell phones are borderline draconian ("the discrete use of cellular phones in silent mode only" and "photographs may be taken on cameras, not cell phones or tablets"). Members and guests are forbidden from sharing any part fo their experience at LACC on social media.
Those rules, of course, will not apply to U.S. Open spectators, who can don shorts and take all the pictures they want with their cell phones. Yet, expect this to look and feel very much like the most "boutique" of the smaller Opens at similarly confined sites such as Merion and The Country Club. The 22,000 tickets distributed each day will be the fewest in the modern history of the championship, and thanks to LACC's verve for selling corporate hospitality (the footprint being the largest in the event's 123-year history), approximately 14,000 fans will have access to the cushy confines of those venues—meaning there will be only about 8,000 of those from the "general public" to roam the grounds.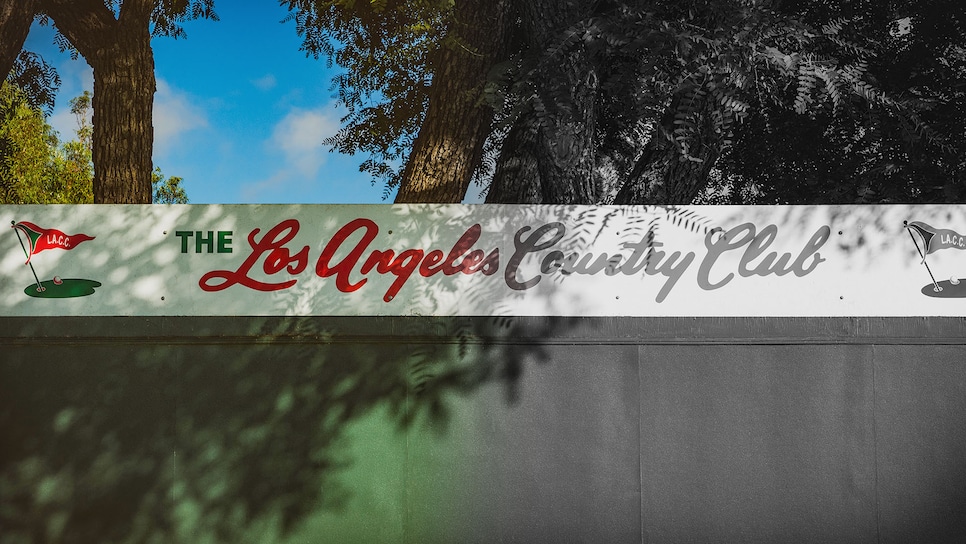 While restrictions are still in place for members and guests, LACC has become less stuffy in recent years.
'You know those phone calls you love to make? I made one of those calls to Sandy Tatum. He was so happy.'
—Former USGA CEO Mike Davis
These are insignificant details when juxtaposed with the change in attitude toward allowing the outside world in on occasion, and Tatum would be proud.
Mike Davis, the former USGA CEO who was involved in negotiations that resulted in LACC agreeing to host this year's Open, recalled the phone call he made to Tatum nearing the end of his life. "You know those phone calls you love to make?" he said. "I made one of those calls to Sandy Tatum. He was so happy."
David Fay, who preceded Davis as the head of the USGA, said, "Sandy was on a mission for the longest time to take it there. The membership wasn't interested. What's happened over the last decade-plus, the changes in the golf course that Gil has made, the result of the Pac-12 Championship, and a very successful Walker Cup, teed it up for the membership.
"It's wonderful that they're taking the Open to Los Angeles Country Club."
Additional reporting by Tod Leonard