Los Angeles Country Club: North
Los Angeles, CA • Private
1 / 10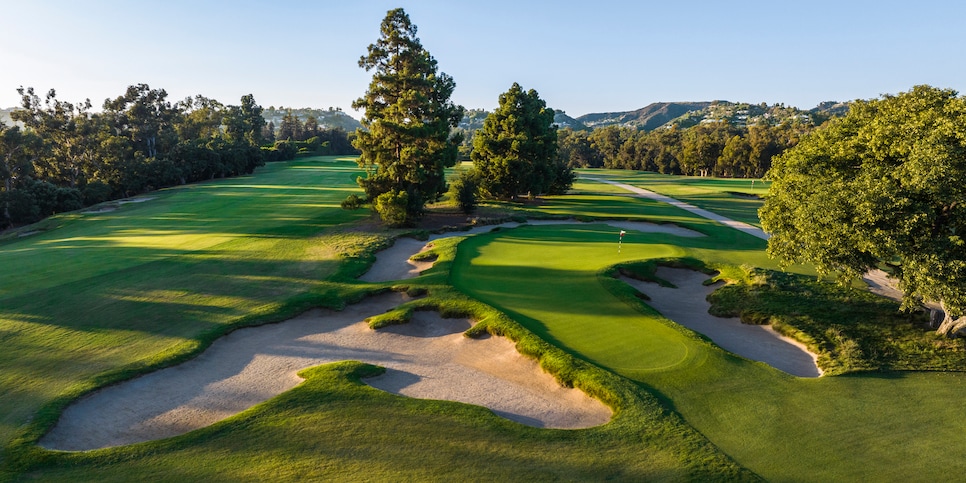 2 / 10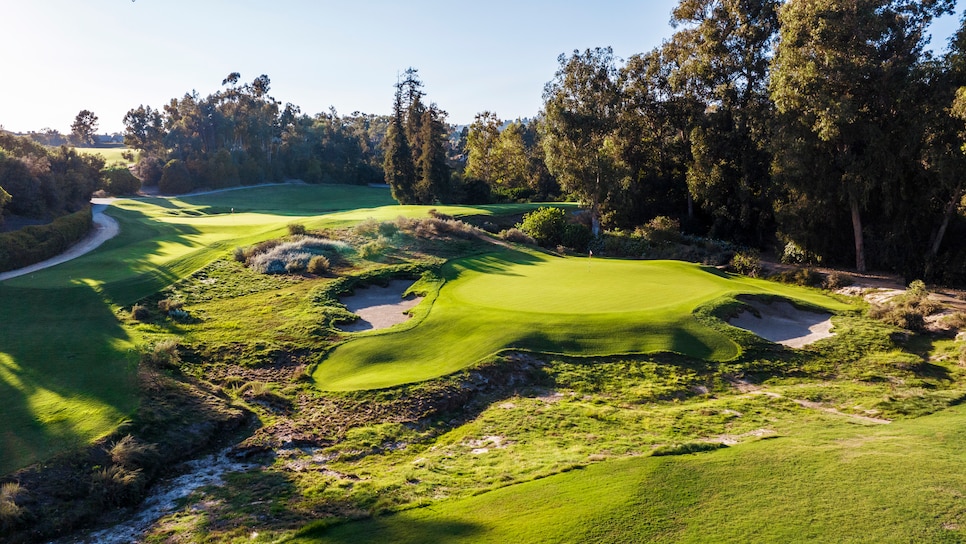 3 / 10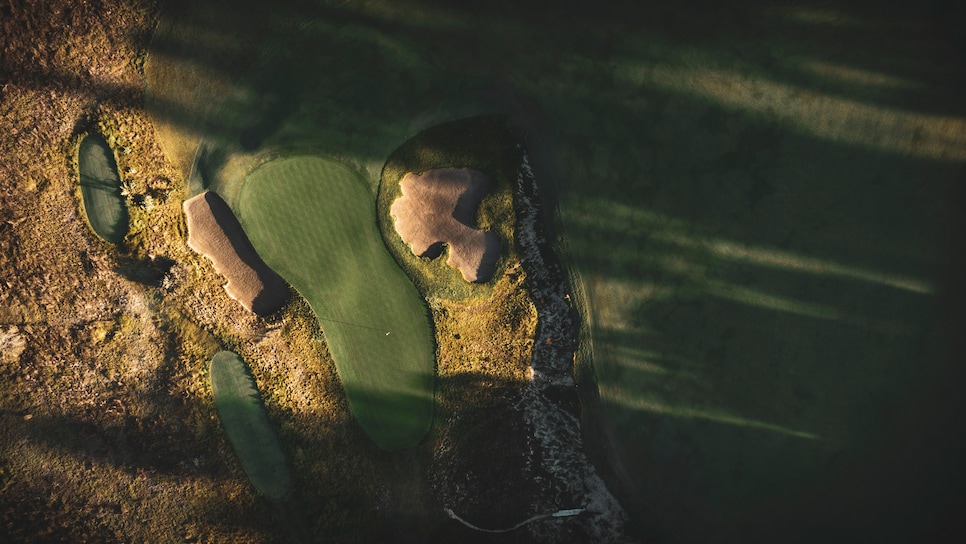 4 / 10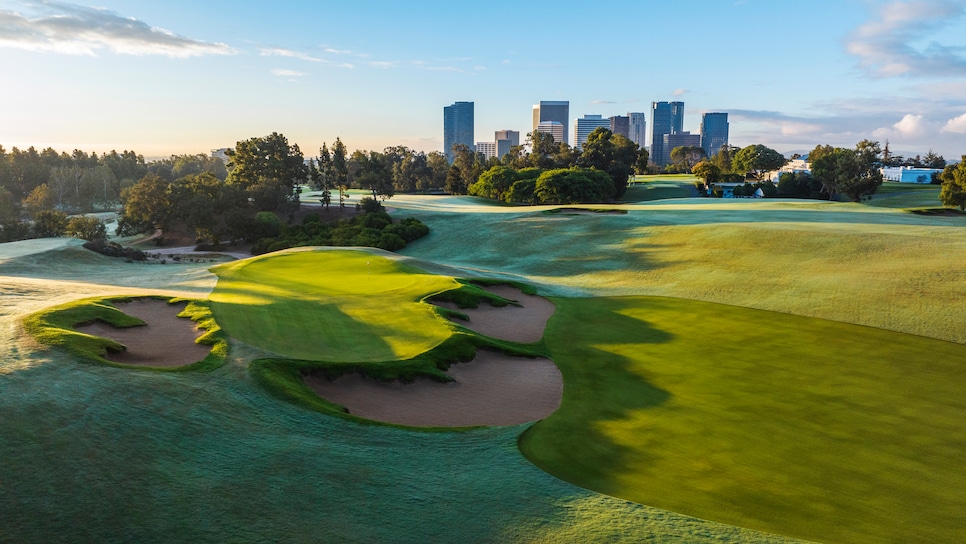 5 / 10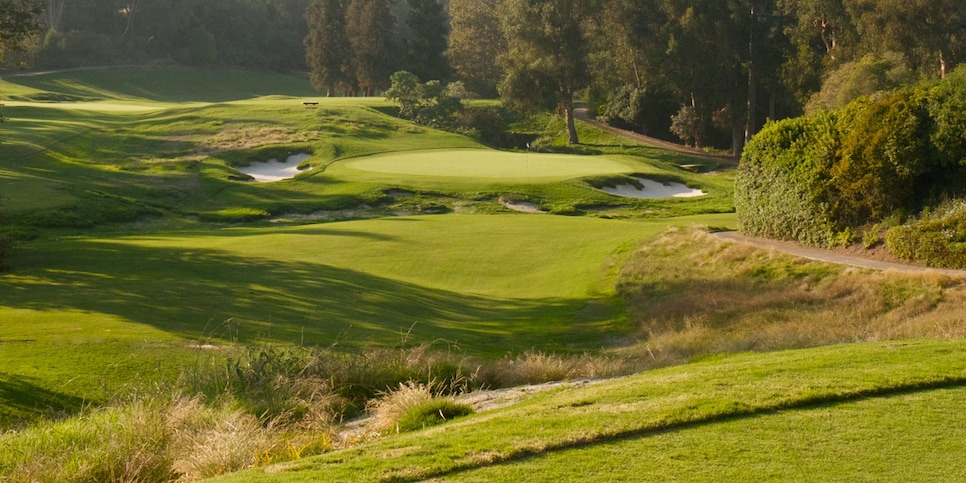 6 / 10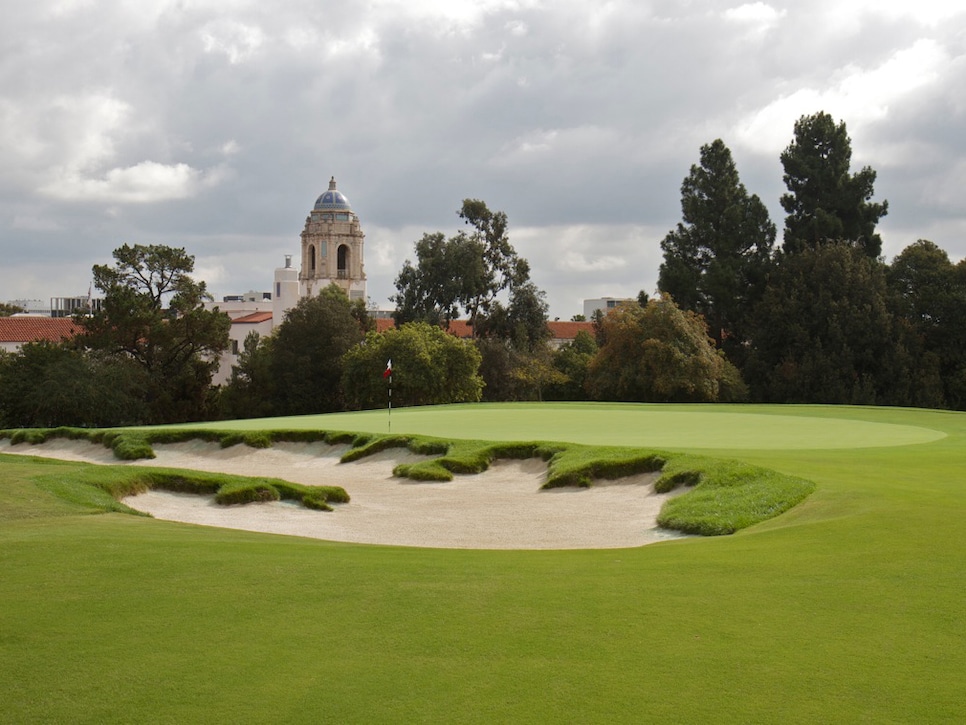 Courtesy of Los Angeles CC
7 / 10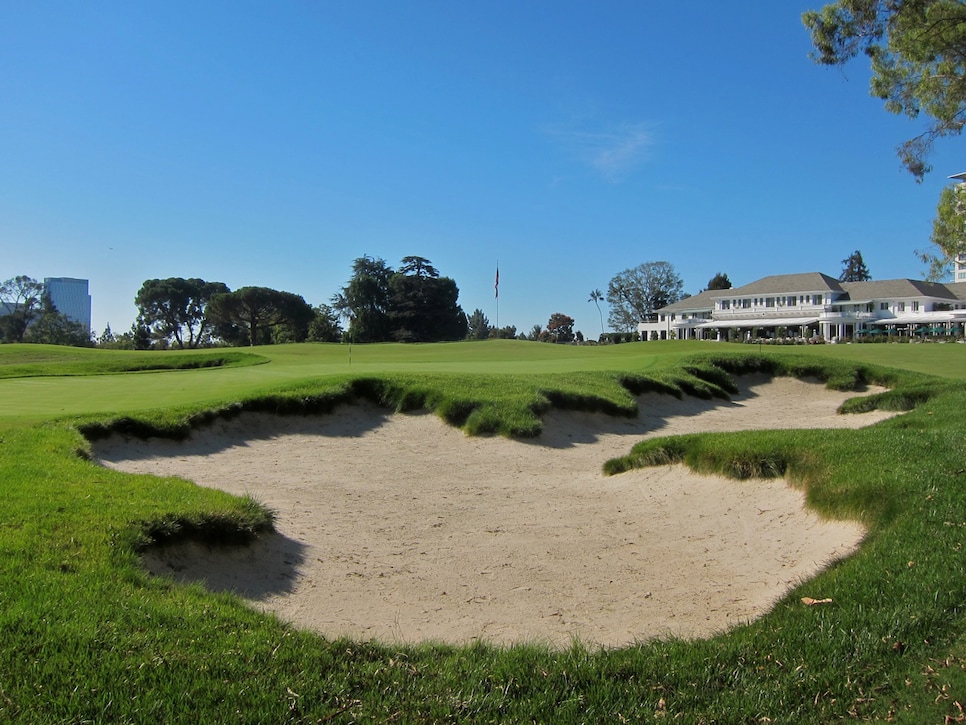 Courtesy of Los Angeles CC
8 / 10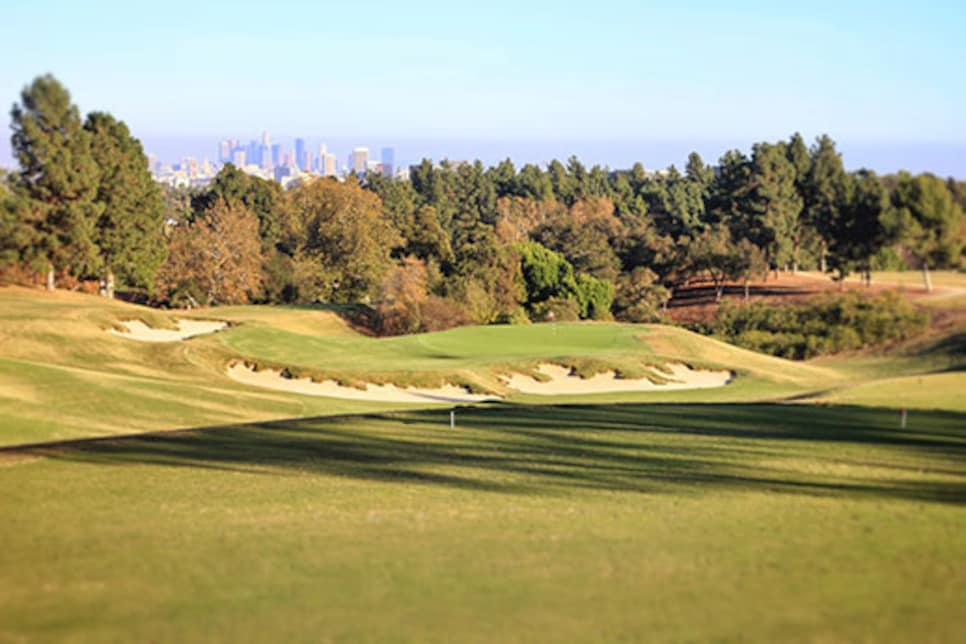 9 / 10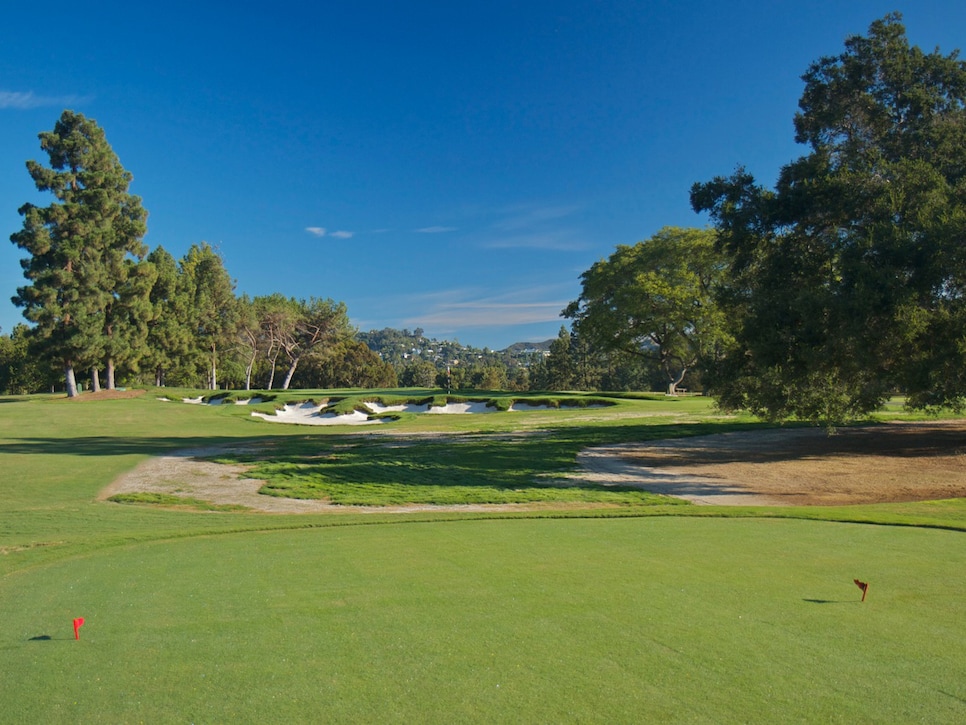 Courtesy of Los Angeles CC
10 / 10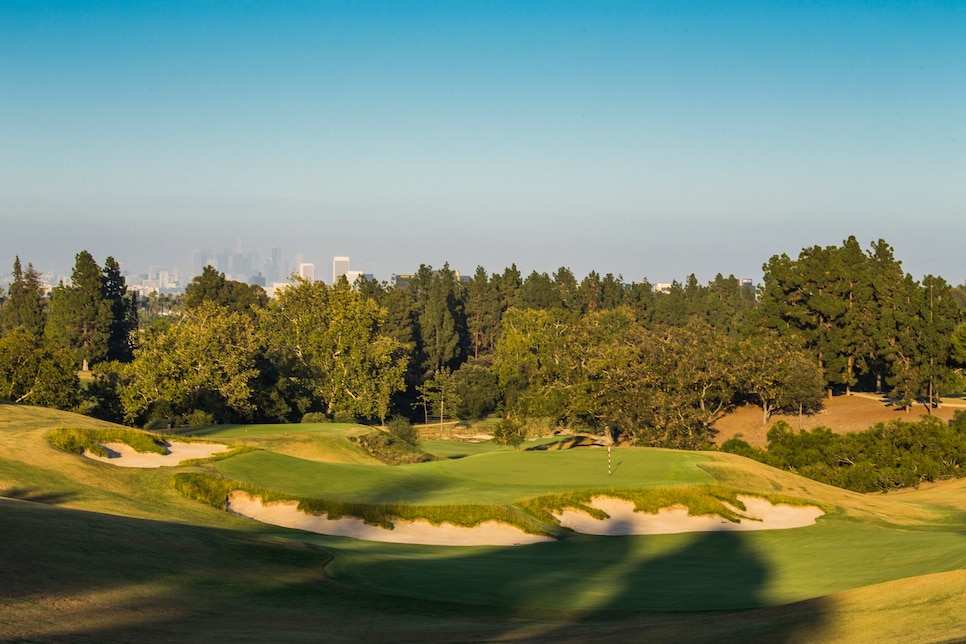 Copyright USGA/John Mummert
Overview
It's on the edge of Tinsel Town, but the architecture of the North Course at Los Angeles Country Club has been solid gold ever since its 2010 restoration by architect Gil Hanse, his associate Jim Wagner and their colleague Geoff Shackelford. It matters not that Hanse's team didn't replicate the bunkering style of original architect George C. Thomas, but rather the more visually exciting style of Thomas' associate, William P. Bell. The first nine plays rustically up and down a shallow canyon with holes switching back and forth across a dry barranca, and the second nine loops across a more spacious upland section with one par 3 (the 11th) that can stretch to nearly 300 yards and another (the 15th) that often plays just 90 yards. The hole strategies reinstituted by Hanse will play sensationally when LACC's North course hosts the 2023 U.S. Open.
About
Designer
George C. Thomas Jr.
Awards
100 Greatest: Ranked since 1966.
2023-'24 ranking: 16th.
Previous ranking: 19th.
Highest ranking: No. 15, 1989-'90.
Best in State: Ranked third, 2017-'22. Ranked fourth, 2015-'16. Ranked inside the top 5, 1977-'91, 2003-'07. Ranked sixth, 2011-'14. Ranked inside the top 10, 1993-2001, 2009-'10.
2023-'24 ranking (and previous): Third.
Watch our exclusive drone tour
Panelists
Ratings from our panel of 1,900 course-ranking panelists
100 GREATEST/BEST IN STATE SCORES
Reviews
1 / 8
Review
"Exceptional course with wide variety of holes and shot options. Front nine is especially unique due to the terrain."
Read More
2023
2 / 8
Review
"Very solid design variety between the mix of uphill/downill, long/short, and different looks from hole to hole! Urban oasis w/ the wonderful course seemingly surrounded by the urban landscape of downtown LA in the distance and the high rises of Century City across the street. The little par 3 Hanse/Wagner found adjacent to 17 was a treat to experience. 2 offers the opportunity to play as a par 4 or par 5 depending on which green complex used, 7 offers opportunity to play as a reachable par 4 or a long par 3 depending on the tee selected. 17 is a really strong par 4 that offers great challenge, views, and variety. Will be interesting to see if the USGA incorporates more rough into the aspect of resistance to scoring as there was very little rough the date I played. Bunkering can offer some very challenging scenarios w/ the restoration of Hanse/Wagner/Shackelford"
Read More
2022
3 / 8
Review
"I find new things every time I play this course. Difficulty in scoring is much more subtle and less obvious than almost all other courses. This makes it very frustrating to not be able to score lower, and yet it is always fun and interesting to play, which makes you even more eager to play it again..and again..and again."
Read More
2022
4 / 8
Review
"One of the best courses in the country. This is a big golf course that actually plays longer than its yardage. Great variety of holes be they 3/4/5 pars (long, short, uphill, downhill, doglegs) with a number of epic holes that are hard to forget. Greens are in great shape and the course is very well bunkered as well as protected by a number of well placed trees."
Read More
2021
5 / 8
Review
"One of the best experiences you can have on a course. Wonderful piece of property that requires every type of shot. Amazing how much movement there is throughout the property. You don't feel like you're in the middle of Beverly Hills until you see some of the real estate that borders the course. Check out the monkey change from the Playboy Mansion behind the 13th green while it's still there."
Read More
2019
6 / 8
Review
"Amazing course. Phenomenal land movement within the course and property. Wonderful mix of holes and shot. Top tier club atmosphere. A joy."
Read More
2018
7 / 8
Review
"The more people see Hanse's restoration/renovation, the higher it will climb in the rankings. Cafeteria-style lunch is pretty cool, as is the fact that your line of the first tee is the Beverly Hills Hilton sign. With such natural, rugged property, it's hard to believe you're in LA. Also, one of the great logos in the game."
Read More
2018
8 / 8
Review
"Wouldn't ever tire of playing the North Course."
Read More
2018
Readers
Collection of reviews from our readers
There are no reader ratings yet
Reviews
There are no readers reviews yet. Be the first to write a review.