Payday at LACC
U.S. Open 2023 prize money payout: Here's the record-breaking amount each golfer earns at LACC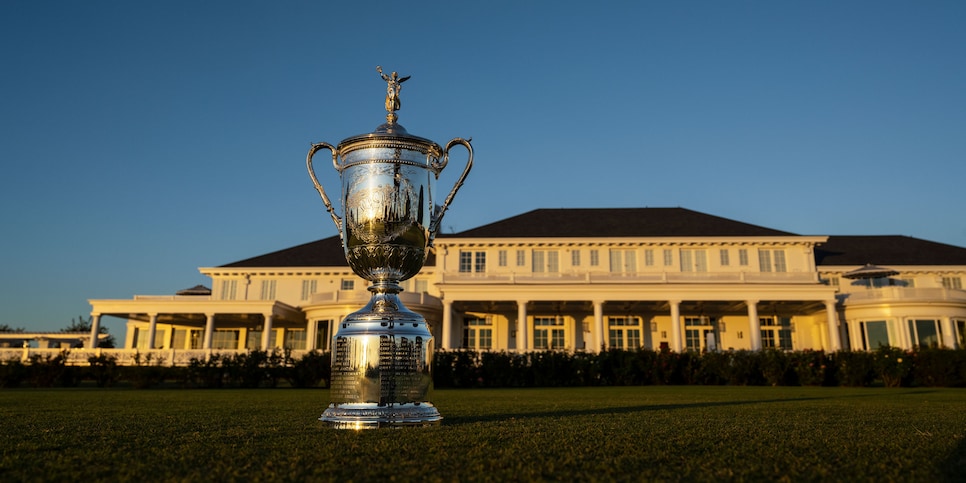 On Wednesday, the USGA announced the players at this week's U.S. Open would be competing for a record $20 million in prize money payouts, the biggest purse ever awarded in a major championship. Oddly, in some corners the news was met with eye rolls.
Such is the state of the men's professional game, where a golfer earning $3.6 million for finishing first, as was the case on Sunday when Wyndham Clark claimed the title at Los Angeles Country Club, has become common place. The PGA Tour has held eight designated events in 2023 with at least that much money up for grabs, and the LIV Golf League has been giving out $4 million to its tournament winners since its inception 53 weeks ago.
Of course, you can make the argument that money isn't the most important thing about being a major champion. Rather it's the label you earn for your triumph, one that can't be bought or taken away. Do you remember how much Corey Pavin banked when he was the 1995 U.S. Open winner at Shinnecock Hills? Probably not. But you do know that Pavin is a major champion. (Oh, and he made $350,000.)
That said, it's notable that the U.S. Open purse has now increased 60 percent in just the last two years ago and is now double what it was in 2016. It pays to win a major these days, quite literally.
For posterity's sake, we'll once more remind you just how much Horace Rawlins earned by winning the inaugural U.S. Open title at Newport Country Club back in 1895. For his victory, the 21-year-old Englishman claimed a payday of … $150.
And let's recall, again, how much some notable past U.S. Open champions made when they won their titles before looking at what the players will be taking in this week. Needless to say, the disparity is striking. Since World War II, here's some of those paydays:
1950: Ben Hogan at Merion, $4,000
1960: Arnold Palmer at Cherry Hills, $14,400
1973: Johnny Miller at Oakmont, $35,000
1980: Jack Nicklaus at Baltusrol, $55,000
1982: Tom Watson at Pebble Beach, $60,000
1992: Tom Kite at Pebble Beach, $275,000
2000: Tiger Woods at Pebble Beach, $800,000
2008: Tiger Woods at Torrey Pines, $1.35 million
2011: Rory McIlroy at Congressional, $1.44 million
2015: Jordan Spieth at Chambers Bay, $1.8 million
2017: Brooks Koepka at Erin Hills, $2.16 million
2021: Jon Rahm at Torrey Pines, $2.25 million
2022: Matt Fitzpatrick at The Country Club, $3.15 million
Long story short: They're playing for a lot of loot this weekend. And here is how much every pro who makes the cut will earn. (Come back shortly after the tournament ends and we'll update this list with individual names and earnings).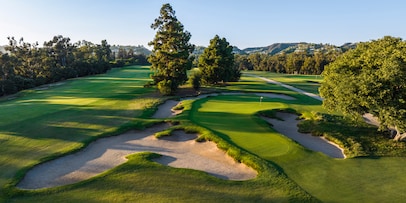 It's on the edge of Tinsel Town, but the architecture of the North Course at Los Angeles Country Club has been solid gold ever since its 2010 restoration by architect Gil Hanse, his associate Jim Wagner and their colleague Geoff Shackelford. It matters not that Hanse's team didn't replicate the bunkering style of original architect George C. Thomas, but rather the more visually exciting style of Thomas' associate, William P. Bell. The first nine plays rustically up and down a shallow canyon with holes switching back and forth across a dry barranca, and the second nine loops across a more spacious upland section with one par 3 (the 11th) that can stretch to nearly 300 yards and another (the 15th) that often plays just 90 yards. The hole strategies reinstituted by Hanse will play sensationally when LACC's North course hosts the 2023 U.S. Open.
View Course
Win: Wyndham Clark, 270/-10, $3,600,000
2: Rory McIlroy, 271/-9, $2,160,000
3: Scottie Scheffler, 273/-7, $1,413,430
4: Cameron Smith, 274/-6, $990,867
T-5: Tommy Fleetwood, 275/-5, $738,934
T-5: Rickie Fowler, 275/-5, $738,934
T-5: Min Woo Lee, 275/-5, $738,934
T-8: Harris English, 276/-4, $562,809
T-8: Tom Kim, 276/-4, $562,809
T-10: Austin Eckroat, 277/-3, $435,018
T-10: Dustin Johnson, 277/-3, $435,018
T-10: Jon Rahm, 277/-3, $435,018
T-10: Xander Schauffele, 277/-3, $435,018
T-14: Patrick Cantlay, 278/-2, $332,343
T-14: Russell Henley, 278/-2, $332,343
T-14: Collin Morikawa, 278/-2, $332,343
T-17: Matt Fitzpatrick, 279/-1, $284,167
T-17: Brooks Koepka, 279/-1, $284,167
19: Viktor Hovland, 280/+E, $258,662
T-20: Bryson DeChambeau, 281/+1, $200,152
T-20: Nick Hardy, 281/+1, $200,152
T-20: Shane Lowry, 281/+1, $200,152
T-20: Denny McCarthy, 281/+1, $200,152
T-20: Keith Mitchell, 281/+1, $200,152
T-20: Ryutaro Nagano, 281/+1, $200,152
T-20: Jordan Smith, 281/+1, $200,152
T-27: Sergio Garcia, 282/+2, $143,295
T-27: Padraig Harrington, 282/+2, $143,295
T-27: Tyrrell Hatton, 282/+2, $143,295
T-27: Justin Suh, 282/+2, $143,295
T-27: Sahith Theegala, 282/+2, $143,295
T-32: Sam Burns, 283/+3, $108,001
T-32: Tony Finau, 283/+3, $108,001
T-32: Hideki Matsuyama, 283/+3, $108,001
T-32: Joaquin Niemann, 283/+3, $108,001
T-32: Patrick Rodgers, 283/+3, $108,001
T-32: Dylan Wu, 283/+3, $108,001
T-32: Cameron Young, 283/+3, $108,001
T-39: Eric Cole, 284/+4, $85,441
T-39: Si Woo Kim, 284/+4, $85,441
T-39: David Puig, 284/+4, $85,441
T-39: Gordon Sargent, 284/+4, Amateur
T-43: Sam Bennett, 285/+5, $66,525
T-43: Ryan Fox, 285/+5, $66,525
T-43: Brian Harman, 285/+5, $66,525
T-43: Billy Horschel, 285/+5, $66,525
T-43: Andrew Putnam, 285/+5, $66,525
T-43: Sam Stevens, 285/+5, $66,525
T-49: Charley Hoffman, 286/+6, $49,224
T-49: Mackenzie Hughes, 286/+6, $49,224
T-49: Sebastián Muñoz, 286/+6, $49,224
T-49: Kevin Streelman, 286/+6, $49,224
T-49: Gary Woodland, 286/+6, $49,224
T-54: Abraham Ancer, 287/+7, $45,271
T-54: Romain Langasque, 287/+7, $45,271
T-56: Ryan Gerard, 288/+8, $44,421
T-56: Patrick Reed, 288/+8, $44,421
58: Yuto Katsuragawa, 289/+9, $43,783
59: Adam Hadwin, 291/+11, $43,358
T-60: Jacob Solomon, 292/+12, $42,721
T-60: Adam Svensson, 292/+12, $42,721
62: Ben Carr, 293/+13, Amateur
63: Ryo Ishikawa, 294/+14, $42,080
64: Aldrich Potgieter, 295/+15, Amateur
65: Maxwell Moldovan, 297/+17, Amateur
Note: the 76 professionals who missed the cut each also received $10,000
MORE FROM GOLF DIGEST @ THE U.S. OPEN