News
You won't believe how many golfers have earned $10 million on the PGA Tour without winning an event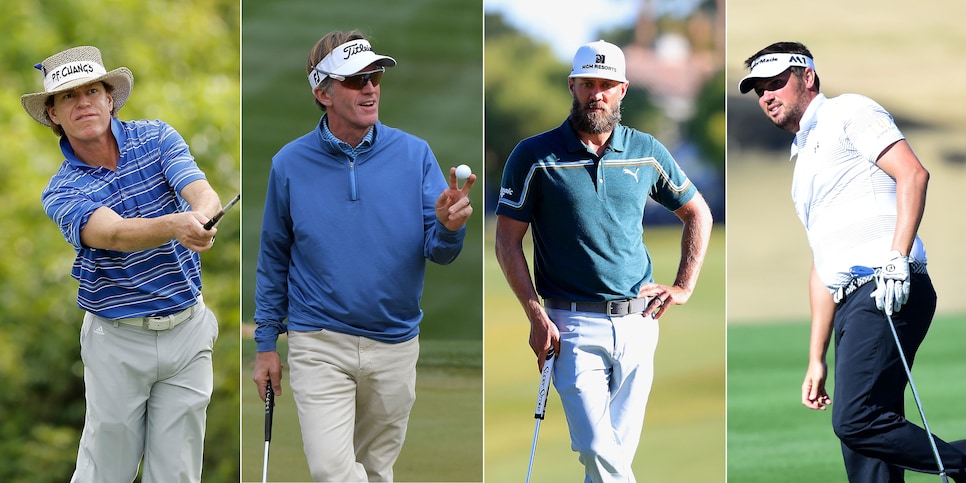 Looking at the PGA Tour's career money list to determine the relative success of a player's career is mostly a futile endeavor. Sure, Tiger Woods at No. 1 with $120-plus million makes sense, but Jack Nicklaus with $5,734,031—which ranks him a mere 293rd all time—does not.
The clearest evidence at how skewed prize money has become in the modern era is this simple statistic: There are nine golfers who have earned $10 million of more in their PGA Tour careers without ever winning a tour event. To put that in perspective, Ben Crenshaw (19 wins, two majors) earned a little more than $3 million in his career. Lee Trevino (29 wins, six majors) about $6.5 million. Johnny Miller (25 wins, two majors) around $7 million.
Still, banking $10 million without winning means you've had some longevity and some skill. You're not getting to that level by missing cuts and finishing T-48 every week. Here's a tip of the cap to these nine men who've made a killing by being slightly above crushingly mediocre.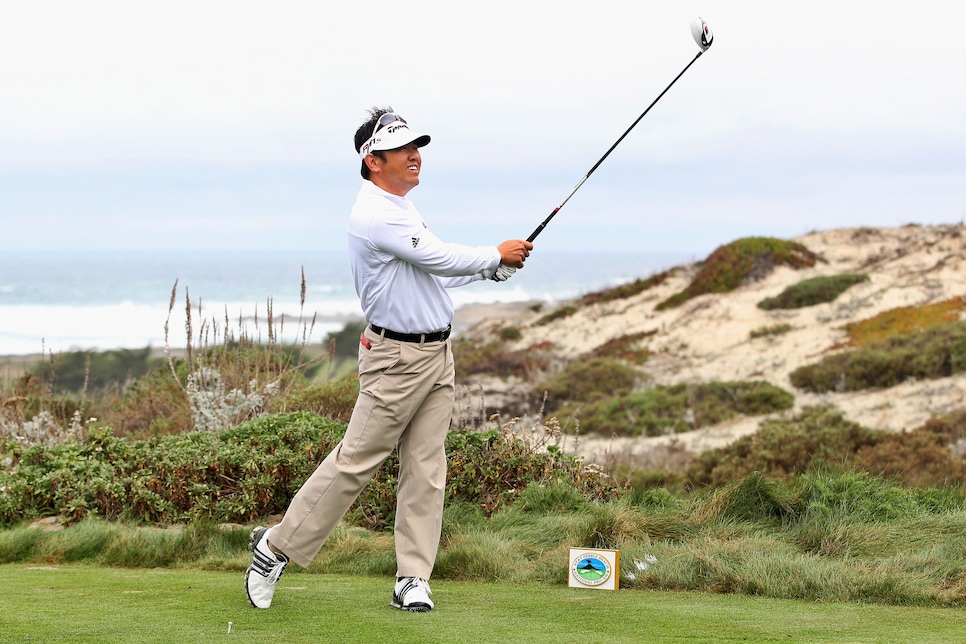 How he got to $10 million: Wi finished in the top 25 in more than 20 percent of his PGA Tour starts (58 out of 261), including five runner-up finishes.
Close calls: Wi lost by one to David Toms at the 2011 Crowne Plaza Invitational at Colonial after holding a one-shot lead through 54 holes, but it's the 2012 AT&T Pebble Beach Pro-Am that hurt. Wi had a three-shot lead after three rounds but finished two behind Phil Mickelson, shooting 72 in the final round to Lefty's 64. Sorry, Charlie.
Brett Quigley ($11,058,693)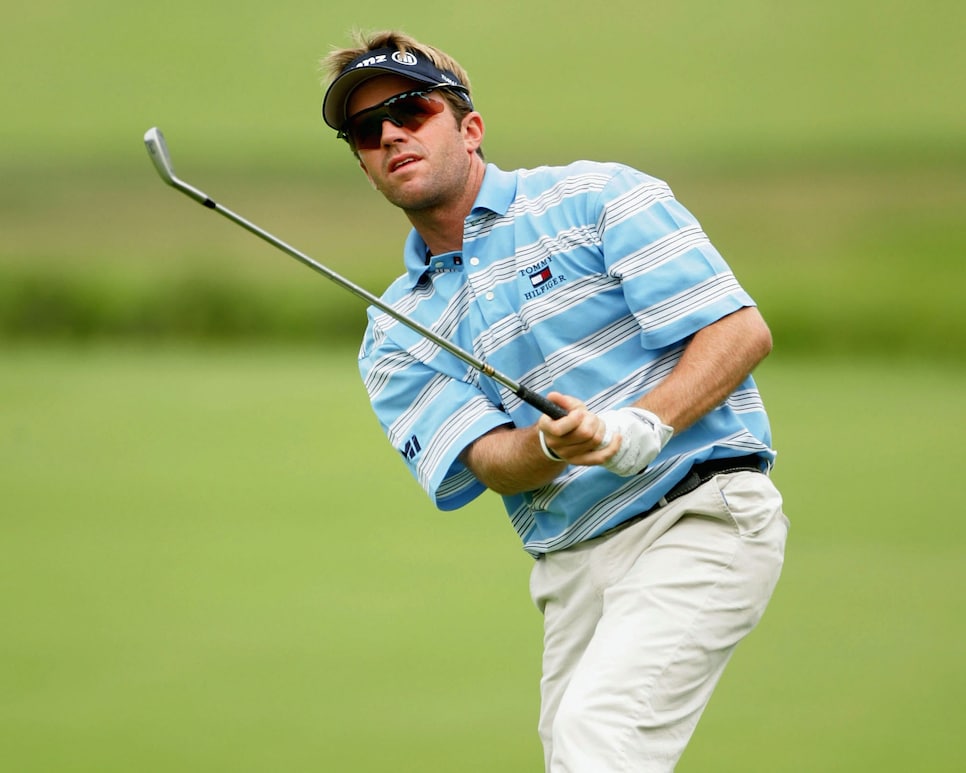 How he got to $10 million: Ten top-10 finishes in 2006 landed him 20th in earnings that year. Quigley finished with five career runner-ups, including three in 2009.
Close calls: Shot 67 to come up one shot short of Michael Bradley at the 2009 Puerto Rico Open and fell by the same margin to Retief Goosen at the Transitions Championship a week later. In 2004, he was tied for the 54-hole lead at the U.S. Bank Championship in Milwaukee but lost by two to Carlos Franco. Quigley never really kicked one away as he shot no worse than 69 in his five runner-up finishes. Meanwhile, in February, four months after turning 50, Quigley won on the PGA Tour Champions.
Graham DeLaet ($11,524,216)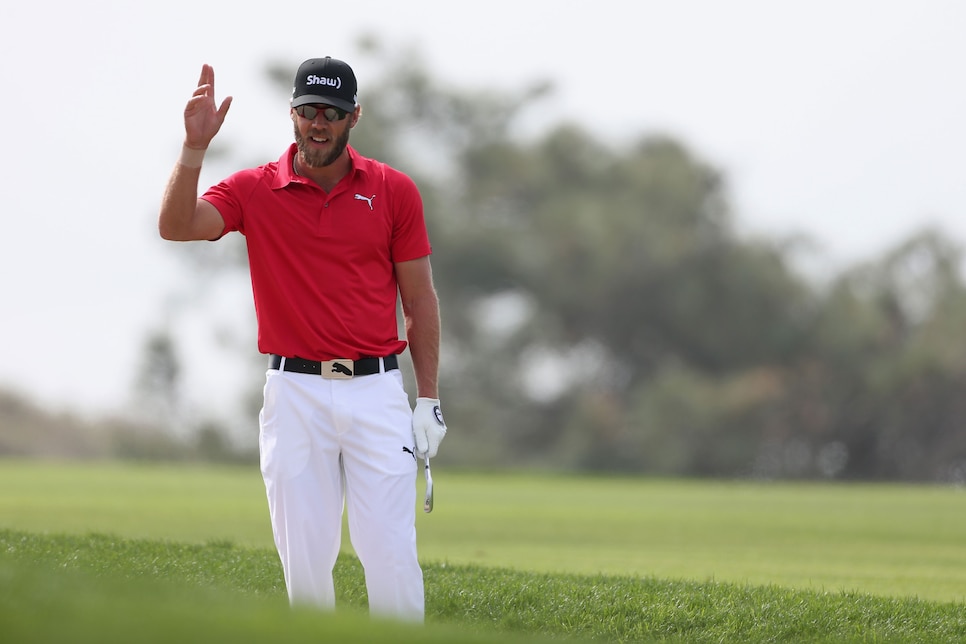 How he got to $10 million: Made close to 50 percent of his career earnings in 2013 and 2014 when he had all three of his runner-up finishes and had 14 top-10s finishes.
Close calls: A final-round 65 at The Barclays at Liberty National fell just shy of catching Adam Scott. The Canadian also had back-to-back T-2s in 2014 at the Farmers Insurance Open and Waste Management Phoenix Open, finishing a shot back of Scott Stallings in the former and the same margin to Kevin Stadler in the former. Three single-shot runner-ups? Ouch.
Cameron Tringale ($11,481,174)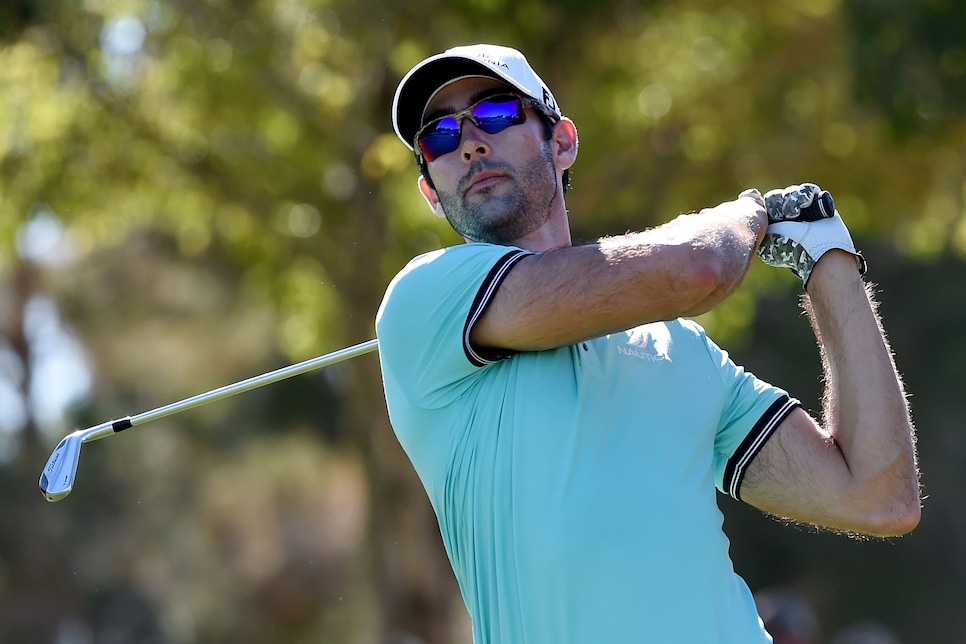 How he got to $10 million: A workhorse, Tringale just grinds it out, averaging 26.5 starts a season in his first 10 years on the PGA Tour. He topped $2 million in earnings for the only time in his career in 2014.
Close calls: A final-round 65 wasn't enough to reach Justin Rose at the 2015 Zurich Classic of New Orleans but the killer was the 2016 Shriners Hospitals for Children Open where Smylie Kaufman's final-round 61 nipped Tringale (and five others) by a stroke.
Brendon de Jonge ($11,568,484)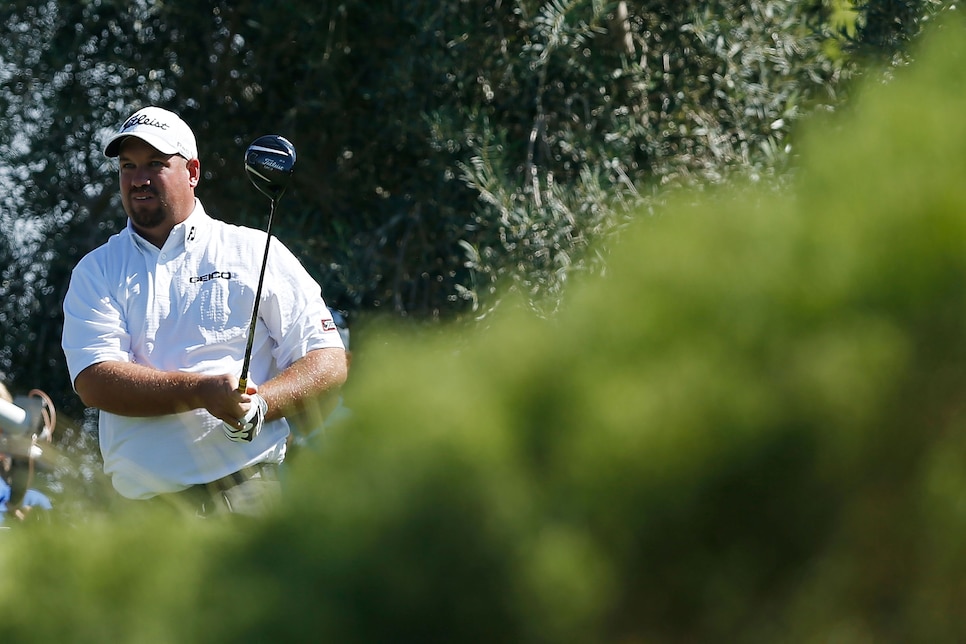 How he got to $10 million: From 2010 through 2015, de Jonge topped $1 million in each season, passing $2 million twice. Like Tringale, he played a lot, averaging a remarkable 31 starts from 2010 through 2016.
Close calls: Lost a playoff to Robert Streb at the 2015 McGladrey and lost by one to Ryan Moore at the 2012 Justin Timberlake Shriners Hospitals for Children Open despite shooting 23 under par for the week. Shared the 36-hole lead at the 2010 Viking Classic but finished 73-72.
Jason Kokrak ($12,313,296)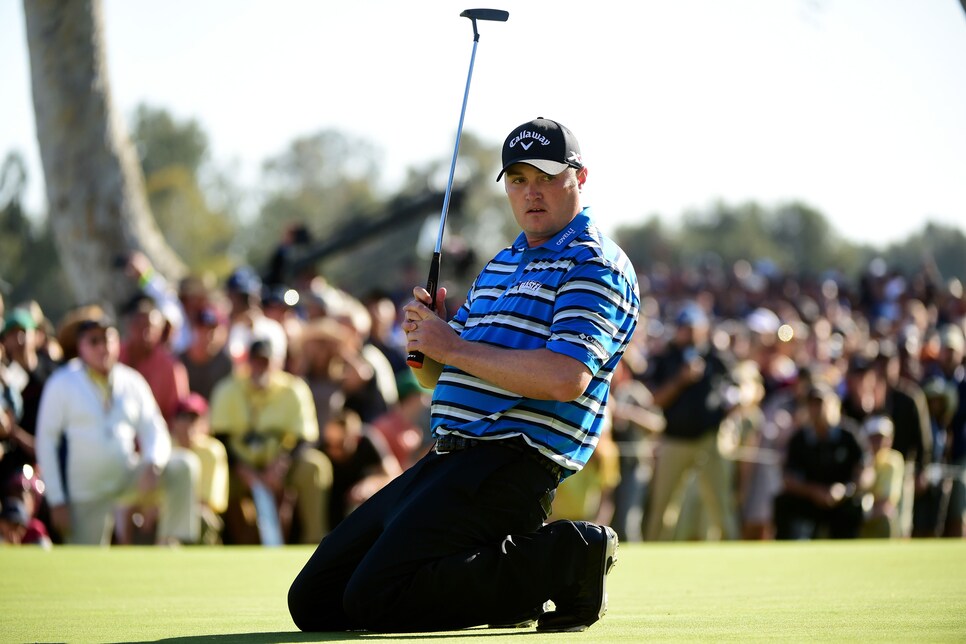 How he got to $10 million: Cracked the $1 million mark in earnings every full season except his rookie year of 2012, including $2.33 million last season.
Close calls: Came up one short of Jonas Blixt at the 2012 Frys.com Open and again to Bubba Watson at the 2016 Northern Trust Open at Riviera C.C. Last year at the Valspar Championship, a final-round 71 let Paul Casey escape with the win after a final-round 72.
Jeff Overton ($12,790,635)
How he got to $10 million: Although he had a runner-up in 2007, Overton's career was made with his 2010 season in which he had three runner-up finishes and a pair of thirds, leading to nearly $3.5 million in earnings.
Close calls: Overton is probably kicking himself for a final-round 70 in the 2007 Wyndham Championship as only one other player in the top 20 shot in the 70s. He came up two short of Brandt Snedeker. In 2010, a final-round 71 left him two in arrears to Jason Day.
Briny Baird ($13,251,178)
How he got to $10 million: In a 15-year career Baird teed it up 379 times on the PGA Tour, making 243 cuts with 31 top 10s and six second-place finishes, including one in his last season of 2014 before injury ended his career.
Close calls: The cat in the funky hat with the funkier putting stroke had six runner-up finishes, but none as dramatic as the 2011 Frys.com Open where he went six extra holes in a playoff with Bryce Molder before Molder ended it with a short birdie putt. Still, Baird—who at the time owned the distinction of being the player with the most money with no wins—kept things in perspective, telling CNN, "I would rather be the guy who has won the most money without a victory than the guy who has won the least money! A stat is only as bad as you want it to be."
Brian Davis ($13,366,563)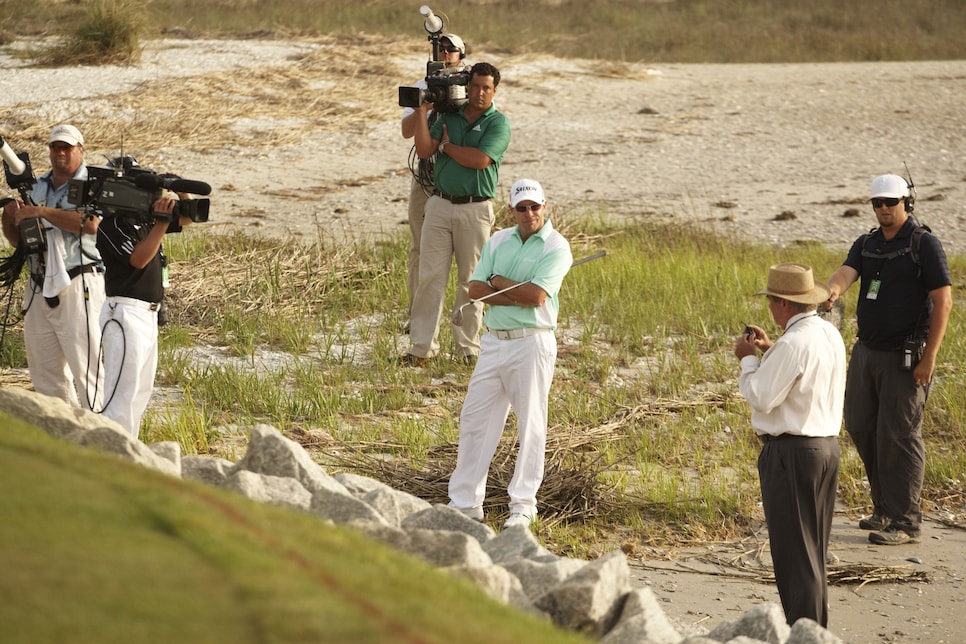 How he got to $10 million: From 2006 through 2015, Davis averaged 30 starts, including an impressive 34 in 2008. He earned five seconds, all coming from 2007 through 2010. Never made $2 million in any single season.
Close calls: Davis only had one of his runner-up finishes be somewhat close, but it was a memorable one at the 2010 Verizon Heritage. After dropping an 18-foot putt for birdie on the final hole of regulation to tie Jim Furyk, the two returned to Harbour Town's famed 18th hole for the playoff. Davis went left of the green with his second shot and settled among the reeds. On his backswing, Davis hit one of the reeds—a violation of the rules at the time—and called in an official for a ruling and readily agreed it was a two-shot penalty for moving a loose impediment in a hazard. Davis was lauded for his class—but owns the dubious distinction of being the player with the most earnings without a PGA Tour win because of it.