Major Stats
U.S. Open 2023: Think Rory McIlroy chokes on Sundays at majors? This stat might prove you wrong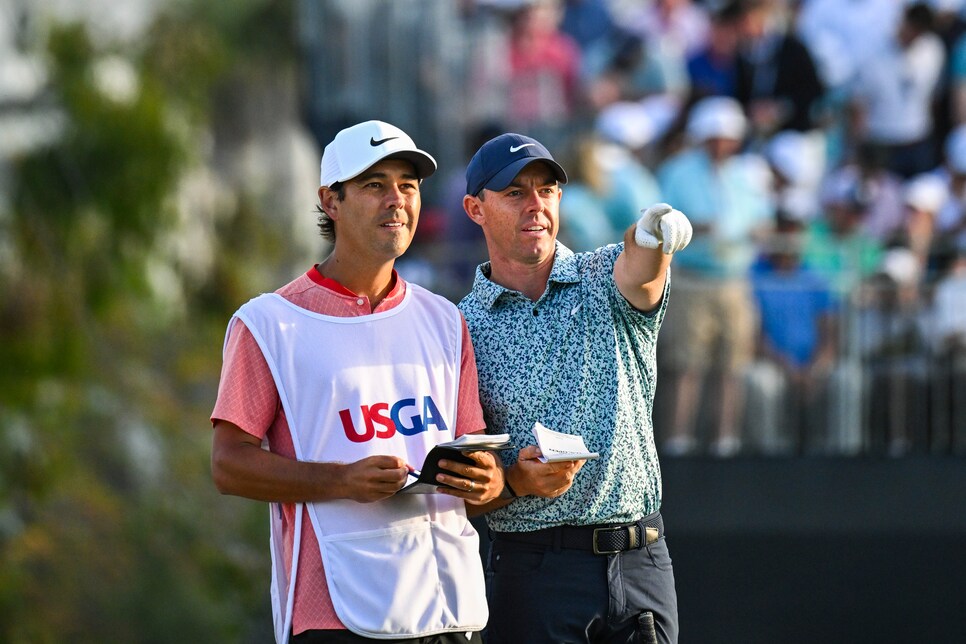 Rory McIlroy has another opportunity on Sunday to earn the fifth major title of his career but first since 2014. He'll tee off in the penultimate twosome at LACC—one shot behind co-leaders Rickie Fowler and Wyndham Clark as the Northern Irishman looks to win the U.S. Open for a second time.
The narrative on McIlroy at majors since his last win nine years ago at the PGA Championship has been that he never seems to convert on the weekend. He's been close on a number of occasions, the 2018 Masters or the 2022 Open are a few examples, which have resulted in 18 top-10 finishes in the men's big four events since 2015. Yet still he's been stuck on four majors for almost a decade.
Of course, based strictly on results, it's true that McIlroy has disappointed at the majors. But if you look at the strokes-gained numbers since Valhalla in 2014, you might have a somewhat different impression of how the McIlroy has performed in golf's biggest events.
Our friend Rick Gehman at RickRunGood.com ran the numbers on every major since 2015 and which players have performed best, according to strokes-gained numbers. Turns out, McIlroy has outperformed his competition—in this metric, at least.
Someone pointed out that perhaps this is a bit of a misleading stat in terms of gauging McIlroy's performance in majors because his struggles tend to come before Sunday—and then he surges up in the final round to salvage a good performance.
To account for that, Gehman ran the numbers when McIlroy was only in the top 10 heading into the final round, and he is still performing well.
Of course, you don't win any trophies by leading strokes-gained categories. But usually being prolific in these stats does end up leading to victories. McIlroy certainly hopes that's true by the time Sunday is over.
MORE FROM GOLF DIGEST @ THE U.S. OPEN