These Guys Are Good
U.S. Open 2023: Wyndham Clark unleashes all-time savage club twirl on 18, bumps Rory McIlroy from final group on Sunday
If you thought Wyndham Clark was going to go quietly from the top of the leaderboard at LACC, think again. In fact, he go rather loud late on Saturday at the 2023 U.S. Open.
The 29-year-old, one-time PGA Tour winner played in a weekend final group at a major for the first time—and played well. But it was his final swing that had everyone talking. Well, actually, what he did after that final swing, when he unleashed an all-time savage club twirl. Have a look:
That is a thing of beauty. The twirl, that is. Well, and the shot that set up a closing birdie to give Clark a share of the 54-hole lead heading into Sunday. And even Brandel Chamblee gushed about Clark's animated reaction after.
"If he goes on to win, I dare say that will put him in the Club Twirl Hall of Fame," Chamblee said. "He'll be right there besides Tiger Woods 2009, Presidents Cup when he hit that 3-iron into the last hole."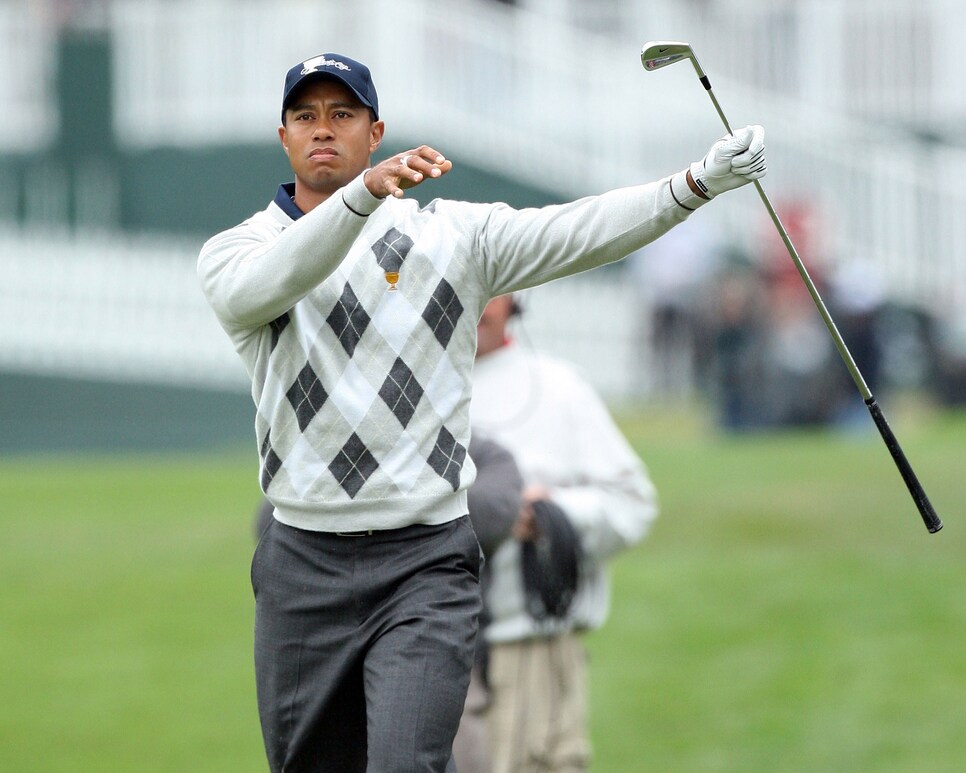 Being mentioned in the same sentence as Tiger Woods is one thing, but being compared to the GOAT club twirler? That's high praise right there.
It wasn't just the club twirl, though. How about that, "BE RIGHT!" followed by a "GET UP!" That was epic. The guy is just oozing in swagger right now. We're surprised he didn't just go all in with the Russell Crowe "ARE YOU NOT ENTERTAINED?!" as well.
Of course, the situation is what made the moment so meaningful. And because of that birdie, Clark will be one of the final two gladiators entering the arena on Sunday as he knocked Rory McIlroy out of the final pairing with Rickie Fowler.
"Yeah, it was huge," said Clark, who won his first PGA Tour title last month at the Wells Fargo Championship. "I mean, I wanted to be in that final group, but also the momentum of going into tomorrow, it's huge."
Well, Wyndham, we are impressed. And even though you didn't ask, yes, we are also entertained.