Tee it high...sometimes
4 clever ways I noticed Rory McIlroy using his golf tee at the 2023 U.S. Open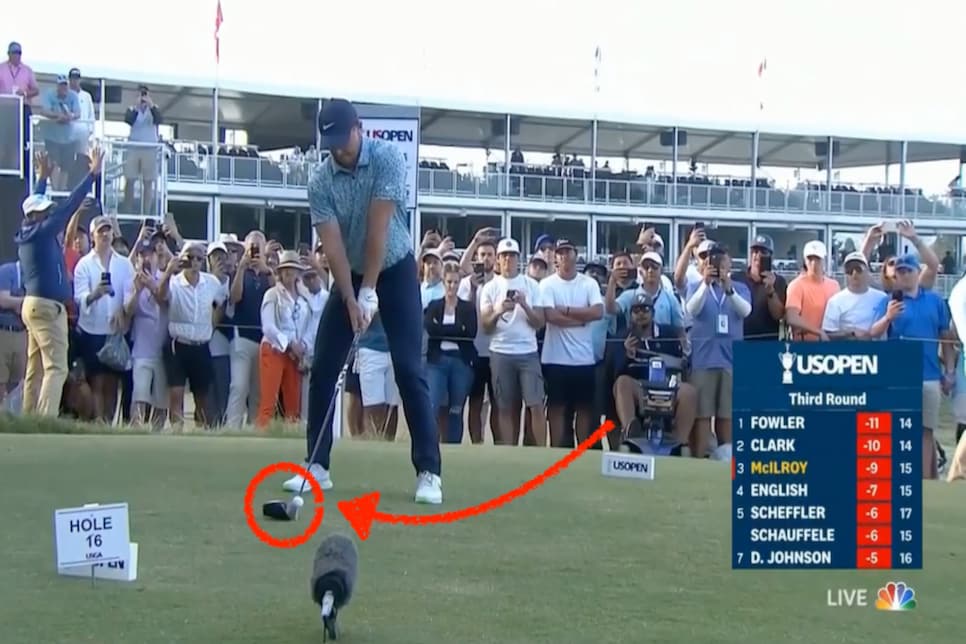 LOS ANGELES — It's hard to notice anything other than Rory McIlroy's picture perfect golf swing, or his rifling ball strike, whenever he sends one into the distance. But following him on the back nine during Saturday's third round, I noticed something different.
The way he tees up the golf ball.
This is, perhaps, inspired by the thought Collin Morikawa has been giving teeing up the golf ball this week. But while Morikawa's is a "precautionary" measure to protect his back; Rory's various methods are more on the useful tip side of the equation.
I found them interesting, so maybe you will, too.
1. Rory uses a line — but not the way you think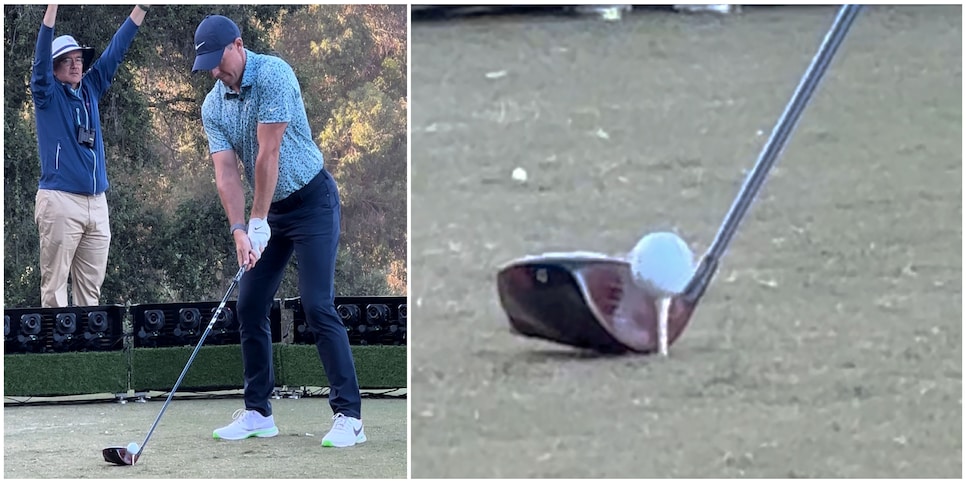 Rory has gone through brief phases of using the line on his ball on the putting green. He tinkered around with it earlier this season, when he put a new putter in the bag around the Masters as an attempt to "rekindle" an old flame, but he's not using a line on the greens this week.
Though Rory does use the line pretty religiously in one area: With his driver. He's been doing this for a few years, it turns out, but I just noticed it on Saturday. Lining up allows Rory to take any guesswork out of his alignment, and really is something so obvious that the rest of us should do, too.
"Tee shots are hugely important in giving yourself the opportunity to hit the greens and attack the pins," he says. "I haven't been playing out of the rough that often this week, which has been really nice, and I think I've played smart off the tee, and I've done what I needed to to get the ball in play."
For whatever reason, that's a driver and 3-wood specific thing. On par 3s, when he's got an iron in his hand, Rory places the golf ball "logo up," so the line on the golf ball acts like an equator. Some golfers prefer just seeing plain, white dimples. In Rory's case, the logo gives him something to focus on.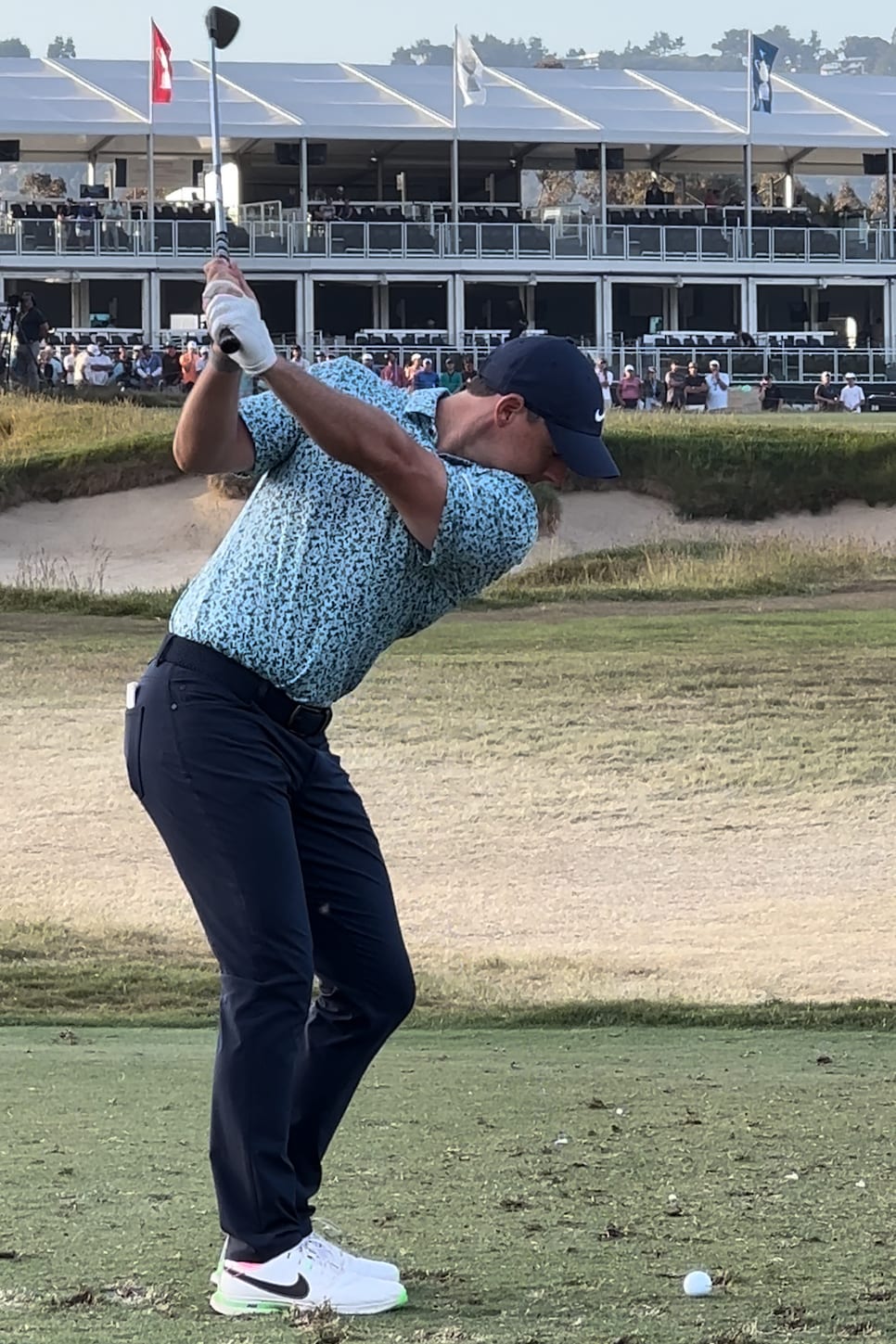 3. No tee on the par-3 15th
"I tee it up to create more height," DeChambeau says. "I teed up a 60-degree and launched it higher. If I didn't tee it up, there's no chance I could hold that green."
Rory hasn't been using a tee though because he already hits the ball super high. One of the highest on tour. If he pegged up a wedge, it may start going too, uncontrollably high. It's a good lesson for the rest of us: Understanding what teeing the ball up does, and how you can (or can't) use it.
4. Higher for more distance
One area where Rory does tee it high though is on tee shots he's trying to hit really far. Usually, about half the ball is above the top of his driver. On holes he's really trying to send one, like on the the first hole and the nearly 600 yard 16th hole, he'll peg it a touch higher, so about three quarters of the golf ball is above the top of the driver. This helps him hit more up on the ball, and chase that higher launch for more carry distance.