The kneel-down
Collin Morikawa's 'weird' new way of teeing up the ball is actually really smart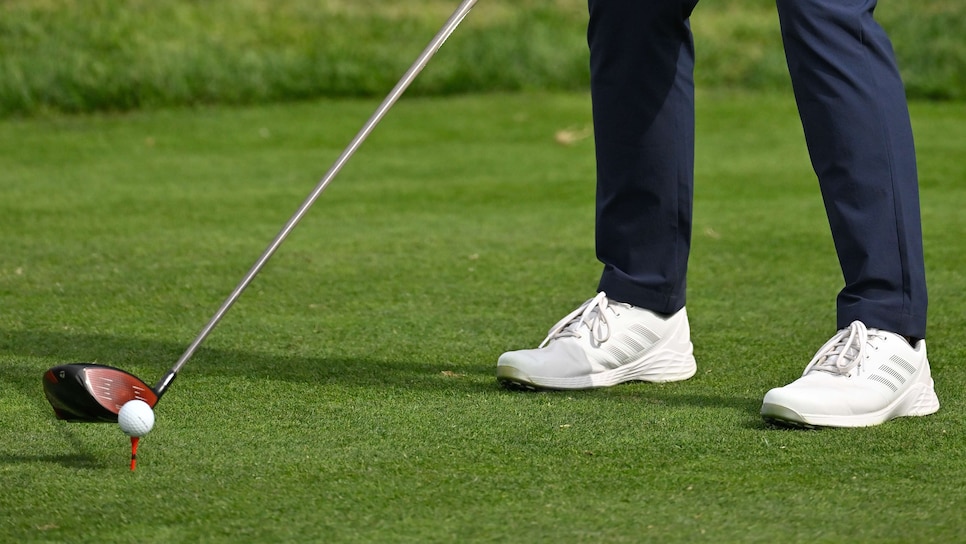 LOS ANGELES — Collin Morikawa was only two shots off the lead coming into the final round at the Memorial Tournament two weeks ago when his tournament succumbed to the worst possible outcome: A withdrawal, due to back injury.
It's the kind of news that sends alarm bells ringing for players and fans alike.
"It's very unfortunate. It sucked. It's a course that I loved," Morikawa said ahead of the 2023 U.S. Open. "It was just terrible, terrible timing."
As annoying as the timing was, though, Morikawa isn't overly concerned. Lingering back pain is something he, like most professional golfers, have dealt with on-and-off throughout his career. The timing was particularly annoying this time around, but ultimately, Morikawa made the call to avoid risking further injury.
"I took a few days off, got some rest, got some rehab, talked with my team, we got started hitting balls late last week, and we're swinging fine," he said. "There's no pain swinging. I've hit out of rough, I've hit out of bunkers, no pain, nothing lingering anywhere else in the body either, so that's good."
All in all, it's business as usual for Morikawa this week. No changes to his preparation, he said, and no swing changes. The only new method he's adopting is an alteration to the way he tees up the golf ball.
"I might be teeing up kind of weirdly this week, so don't take too much into that, but it's just precautionary," he says.
The knee-down, tee up method
Ordinarily, players tee up the ball by bending over one of their legs, which is actually a pretty bad idea. In doing so, they force their lower back to sustain the weight of raising and lowering their entire torso, rather than using their stronger leg muscles. It puts players' backs into a vulnerable position, and it's why you see Tiger Woods using his driver to bear some of the weight.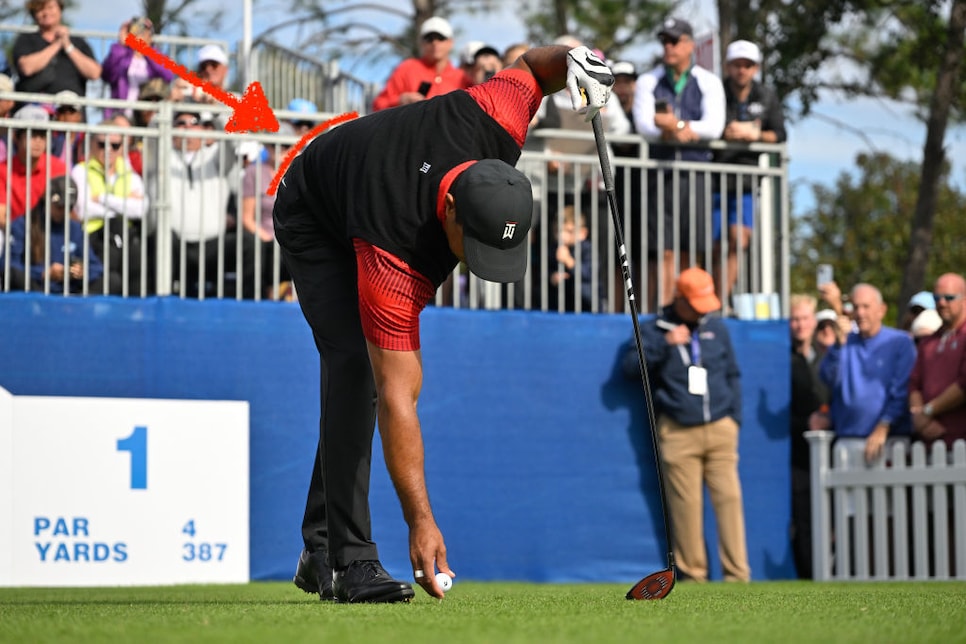 Morikawa's back feels fine, but he doesn't want to take any chances of tweaking a muscle at the U.S. Open. So, he's adopting a new tee up method: The kneel-down. It's easier on his lower back because his lower body sustains the weight of his body.
"I pretty much squat down and tee it up," he says. "It's just to make sure I bend properly from the hips, rather than put too much stress on my back."
It may look a little different, but ultimately, who cares? If it's better on the back, it's the smarter way to do it. And one the rest of us should consider, too.