BROOKLINE, Mass. — Francis Ouimet can give Bobby Jones a run for his money as the most notable amateur ever to win a U.S. Open. The 20-year-old did so in grand fashion, winning the title in 1913 in a historic playoff upset of British greats Harry Vardon and Ted Ray. He did it on the course across the street from his house, The Country Club. Oh, and he put the sport on the map in the U.S.
Suffice it to say, asking an amateur to repeat Ouimet's feat 109 years later is a bit much. (No amateur has won a U.S. Open since Johnny Goodman in 1933.) But expecting one (or more) of the 15 guys playing for pride rather than pay this week to step up and show well is very realistic. Last year was the first time since 2007 that no amateur made the cut in the Open. And in the last 24 years, somebody has been around on Sunday to receive the low amateur medal 21 times.
So who is the most likely to succeed from the Class of 2022? Here is our annual breakdown of the amateurs competing in the USGA's signature men's event with their chances of making it to the weekend and vying for low-amateur honors. To sort and manage the group, we've created categories of confidence, 3 signifying being most confident to make the cut, down to 1.
Sam Bennett, 22, Madisonville, Texas
Keita Nakajima, 21, Japan
Michael Thorbjornsen, 20, Wellesley, Mass.
Travis Vick, 22, Hunters Creek Village, Texas
William Mouw, 21, Chino, Calif.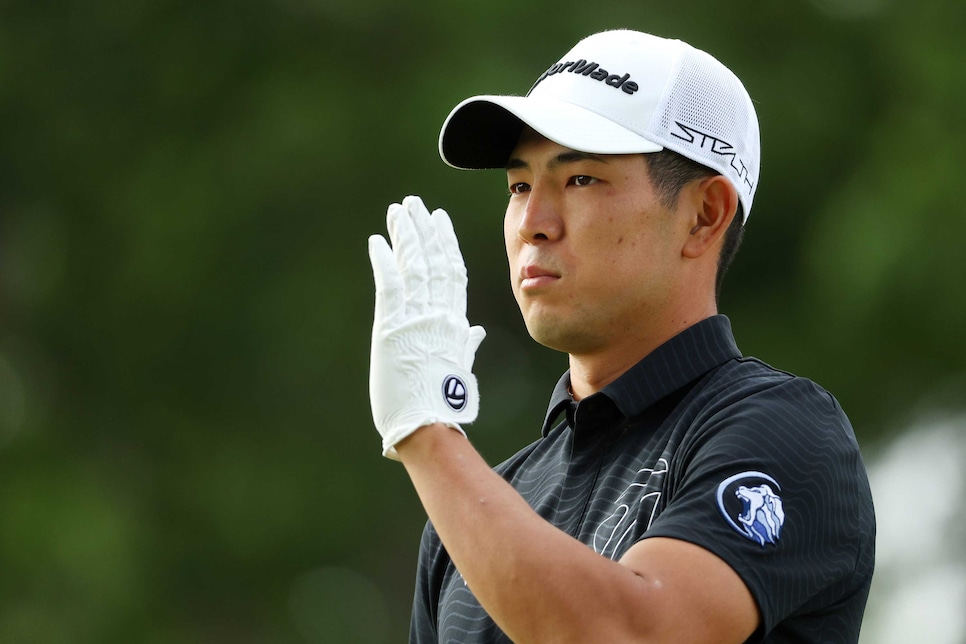 Bennett comes in on a nine-month roll, having earned first-team All-American honors at Texas A&M with a 69.97 scoring average. He also had a top-10 at NCAAs earlier this month after a closing-round 64. … Just as he did at the Masters in April, Nakajima, the reigning Asia-Pacific Amateur champion, arrives at the U.S. Open as the No. 1-ranked amateur in the world by a large margin. But expectations are more tempered compared to at Augusta National. That should work to his benefit as he has more experience in professional events than any other amateur in the field, with another top-10 finish in May on the Japan Tour. … We don't like Thorbjornsen, playing in his second U.S. Open after making the cut at Pebble in 2019, talking about a wrist injury heading into this week at Brookline, with possible surgery awaiting later this year. That said, the Stanford junior-to-be has dealt with a version of this injury since high school and adrenaline should dull all the pain as he plays only 15 minutes from his family home in Wellseley, Mass. … Before Vick clinched the deciding point for Texas in its NCAA Championship win earlier this month, he played his way into the U.S. Open in the Dallas final qualifier. If he gets airtime on TV this week, expect to hear a lot about how he was a multi-sport athlete in high school, having played quarterback on the football team and pitcher on the baseball team from a school that produced former MLB standouts Lance Berkman and Andy Pettitte. The experience is something Vick says has been a significant asset in him becoming a talent that reached the U.S. Amateur semifinals last August. … Mouw, a junior at Pepperdine, had six top-10s in 14 starts this past season after playing on the victorious the U.S. Walker Cup in 2021. And his game seems potentially suited to U.S. Open venues; he was medalist in his final qualifier with a 12-under 130 showing at The Olympic Club.
Fred Biondi, 21, Brazil
Adrian Dumont de Chassart, 22, Belgium
Austin Greaser, 21, Vandalia, Ohio
Stewart Hagestad, 31, Newport Beach, Calif.
Ben Lorenz, 20, Peoria, Ill.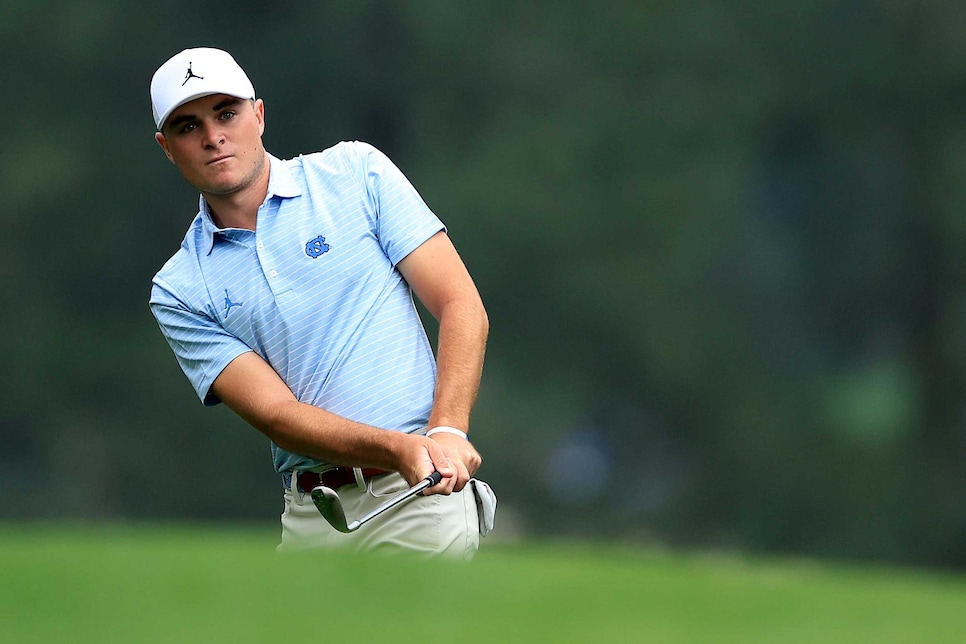 Biondi will be a fifth-year senior in the fall at Florida and was runner-up at the 2022 Latin America Amateur. He'll play for the International Team in college golf's Palmer Cup later this summer. … The Belgian pipeline to the University of Illinois continued with Dumont de Chassart, who followed in the footsteps of tour pros Thomas Dietry and Thomas Pieters. And he's had similar success, winning Big Ten player of the year twice. … Greaser, the U.S. Amateur runner-up a year ago at Oakmont, will benefit from having played in the Masters and go through the "oh my gosh, I'm playing a major" tension before. … No amateur might be more motivated to make the cut than U.S. Mid-Amateur champion Hagestad, who had played in three previous U.S. Opens but failed to make the weekend in any of them. … Lorenz just finished his sophomore season at Oklahoma and drove with his older brother/caddie Blake the 12 hours from Arizona to Oregon to compete in his Final Qualifier. He started playing golf at age 3 and used to watch VHS tapes of Bobby Jones and Jack Nicklaus.
Nick Dunlap, 18, Huntsville, Ala.
Caleb Manuel, 20, Topsham, Maine
Maxwell Moldovan, 20, Uniontown, Ohio
Charles Reiter 22, Palm Desert, Calif.
Laird Shepherd, 24, England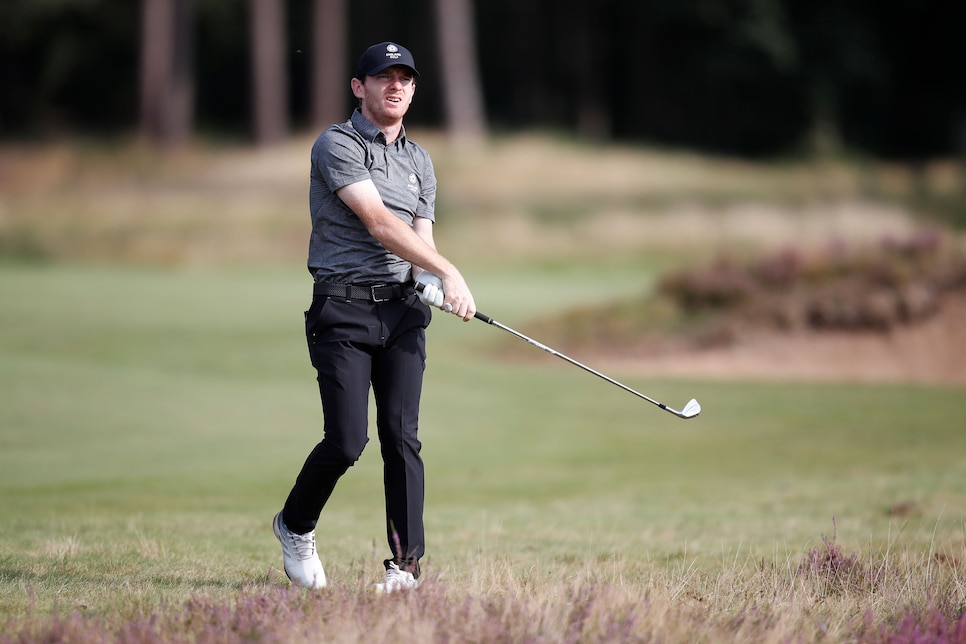 Dunlap won the U.S. Junior title last summer, securing his exemption to Brookline. He's heading to Tuscaloosa to play on the Alabama golf team in the fall. In addition to his golf prowess, he is past age-division runner-up in the NFL's Punt, Pass and Kick competition. … Manuel should get some New England love this week, as the reigning Big East player of the year out of UConn. After getting through Final Qualifying he woke up to 250-plus messages on his phone. He first qualified for the Maine Amateur at age 13. … A rising junior at Ohio State, Moldovan was a three-time winner this past season while posting a 70.79 stroke average, the best by a Buckeye since 1980. He and his father, John, a teaching pro who is caddieing for him, drove from Ohio to Boston and then they'll head to Rhode Island next week to play in the Northeast Amateur. … Reiter, a junior at San Diego, has gotten three sponsor's exemptions into The American Express, where he shot a 63 at PGA West during the third round in 2019. … This is the last of the majors that Shepherd is exempt into off his British Amateur victory a year ago, having missed the cut at the Open Championship and the Masters. The timing of the U.S. Open, unfortunately, means he can't defend that British Amateur title, as the championship is going on this week at Royal Lytham and St. Annes.
MORE U.S. OPEN COVERAGE FROM GOLF DIGEST