Cobra
King Tour
Our Review:
WHAT IT DOES: Doing extremely cool technological things in an iron for better players is no easy accomplishment. After all, low-handicappers tend to want irons that have a minimalistic look. That's why the use of a metal-injection-molding process in these irons is noteworthy. The head is made from a mix of 17-4 stainless steel (80 percent) and a softer 304 stainless steel (20 percent) that goes through an extremely hot sintering process to deliver a tighter grain structure than conventional forging. This also nearly eliminates the need for hand polishing, reducing the chance for human error. The result is greater consistency from iron to iron.
WHY WE LIKE IT: Cobra has a tendency to make irons that look futuristic but not here. They've toned down the pioneering looks and classed it up a bit. The use of tungsten to position the center of gravity more in line with the center of the clubhead rather than toward the heel is valuable for an audience segment that finds the sweet spot more often than most. As a neat bonus, the Lamkin grips with Arccos sensors can keep track of your shots and offer data that can improve your strategy on the course. Read More >>
All products featured on Golf Digest are independently selected by our editors. However, when you buy something through our retail links, we may earn an affiliate commission.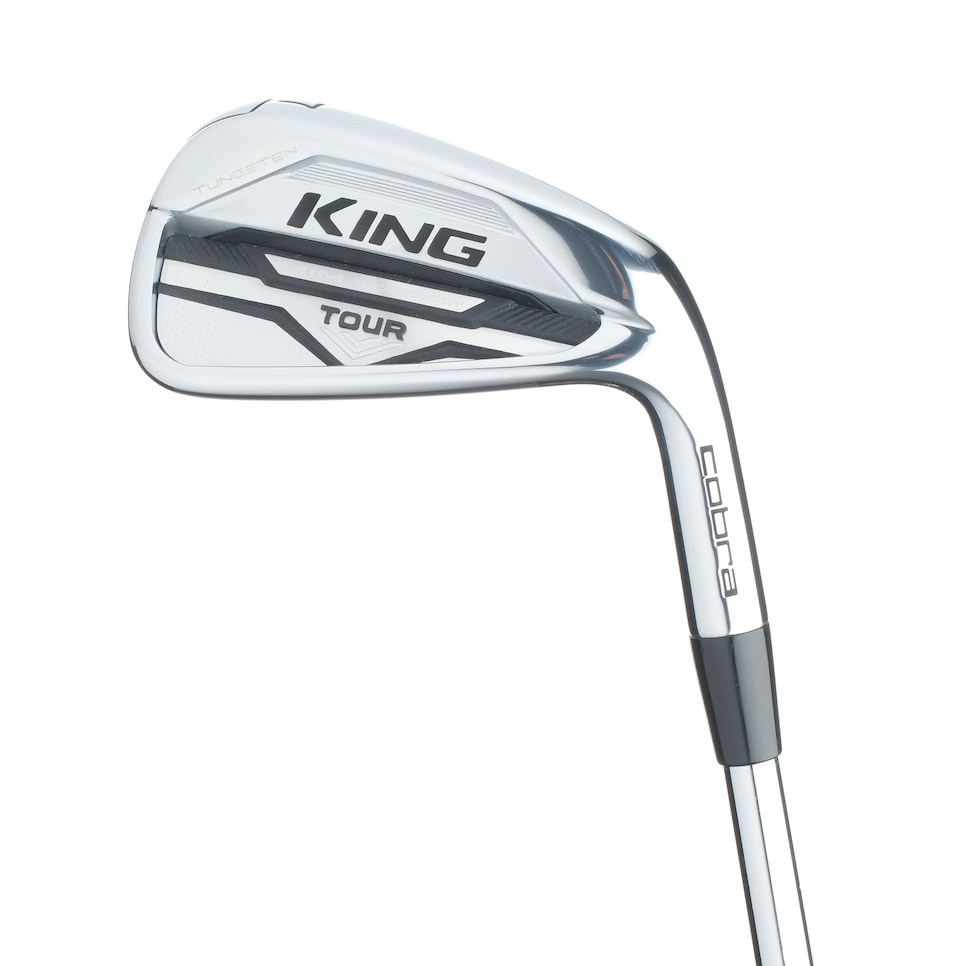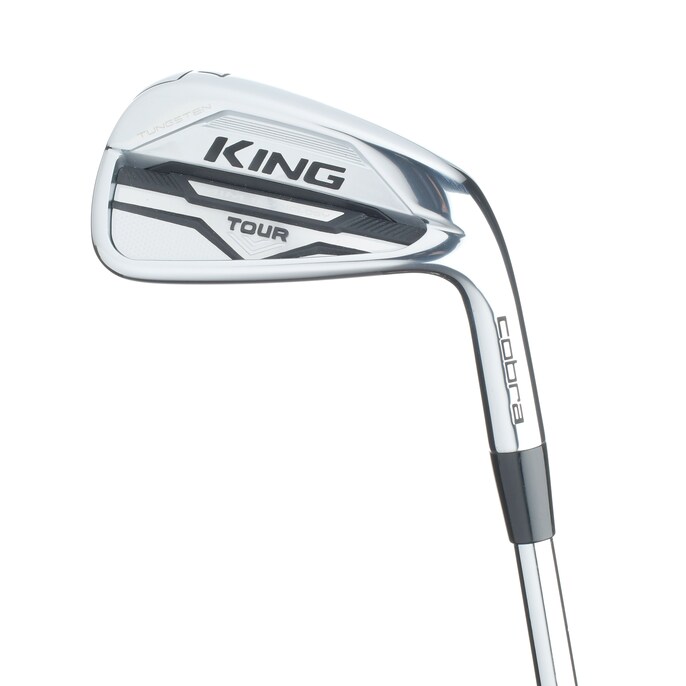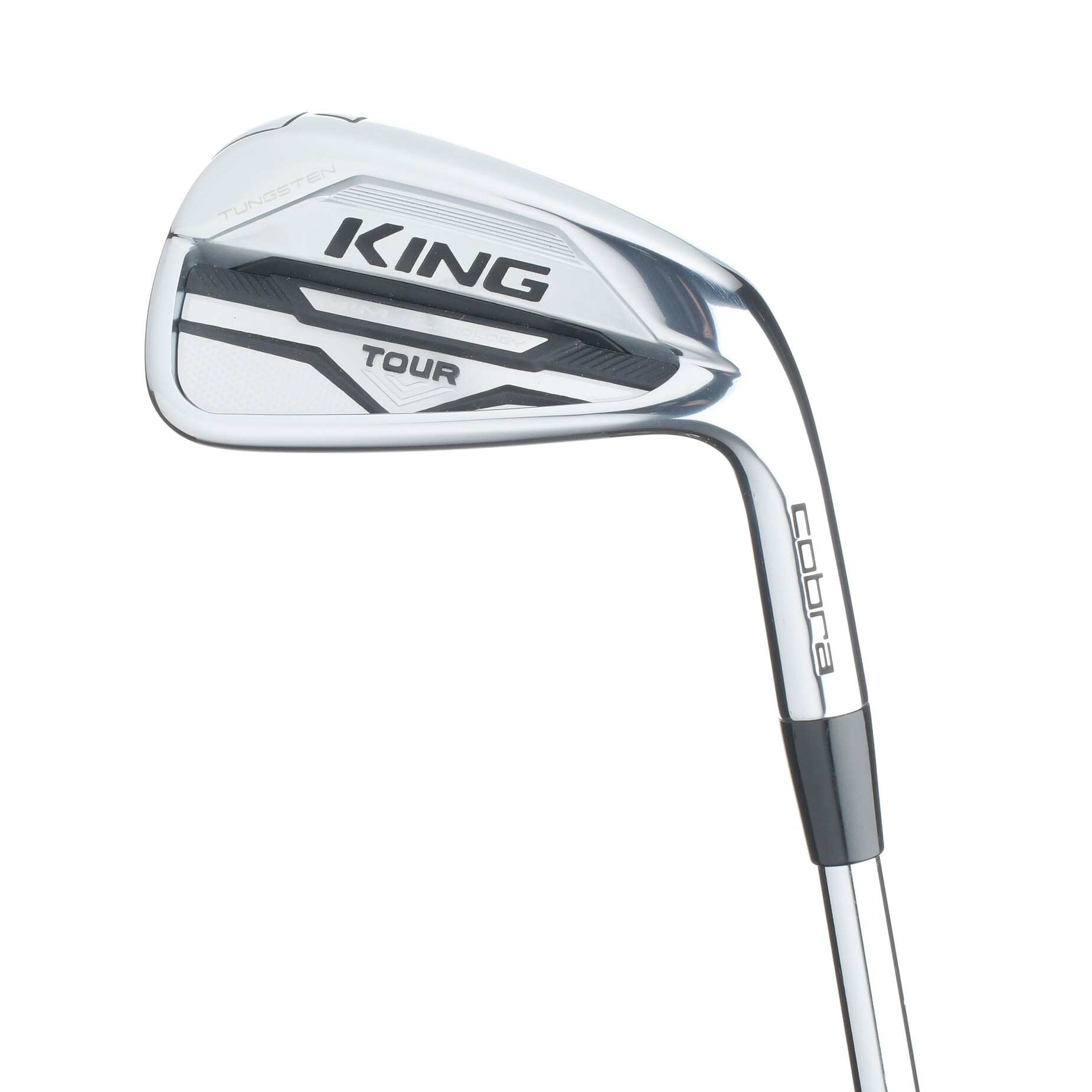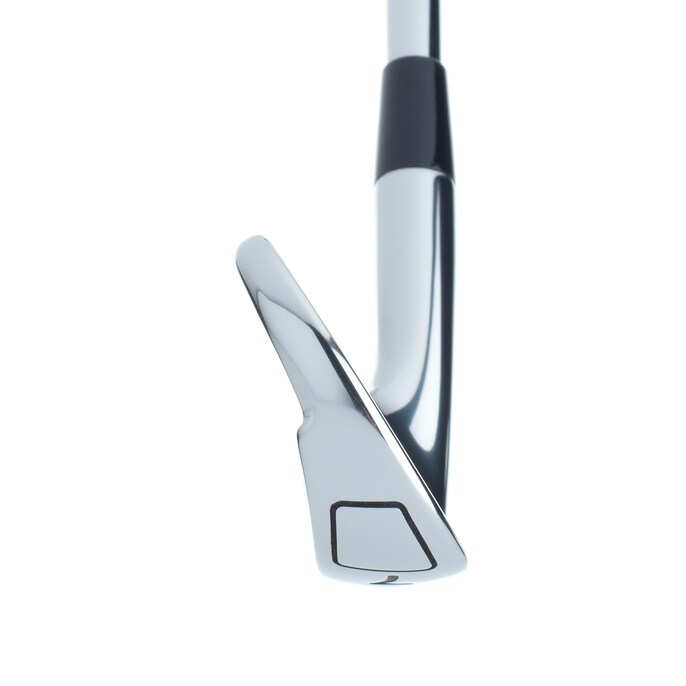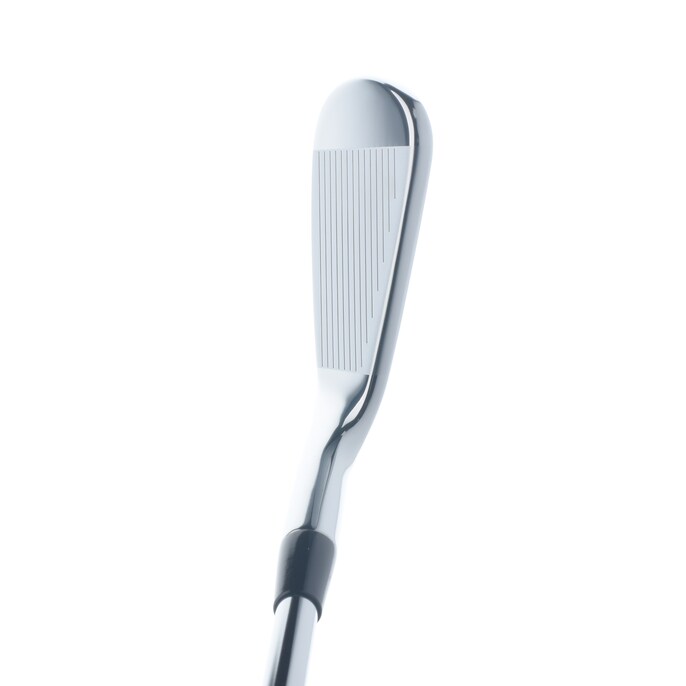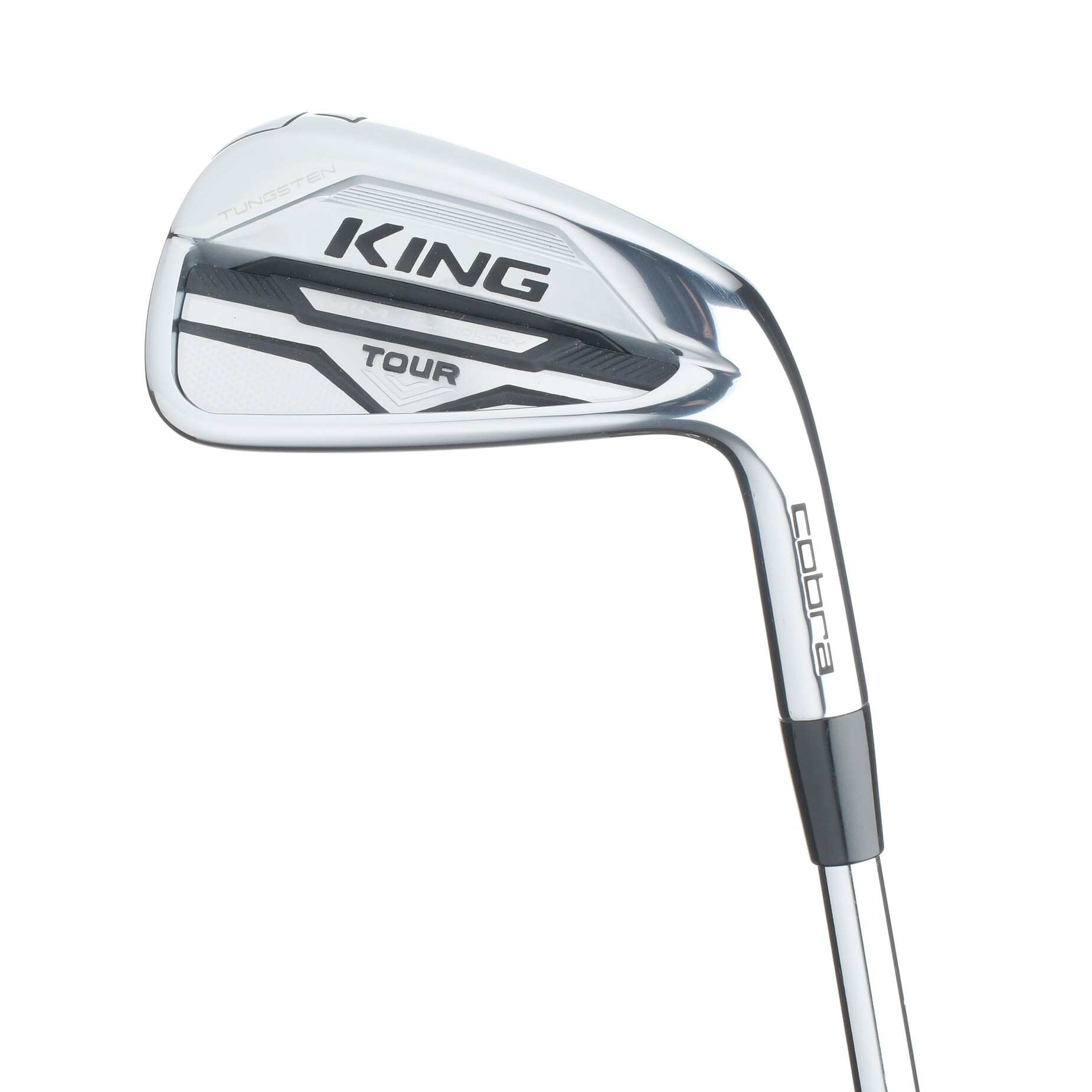 Ratings
* Percentage of total score
Player Comments
Low-Handicapper
"Definitely juiced. I was getting significantly longer numbers. The face cradled the ball nicely. The damping of vibrations was almost like a cushion."
Low-Handicapper
"They look classy setting up to them. It's amazing what happens when you get clubs that work just right. You can make the ball move however you want. I could really feel the head, and that helps face control. Zipping sound off the face."
Mid-Handicapper
"It just feels like an old, classic forged club but with a lot of hidden game-improvement features. Good turf interaction with forgiveness and consistent feel."
Club Specs
LOFTS
7-iron: 33 degrees; PW: 45 degrees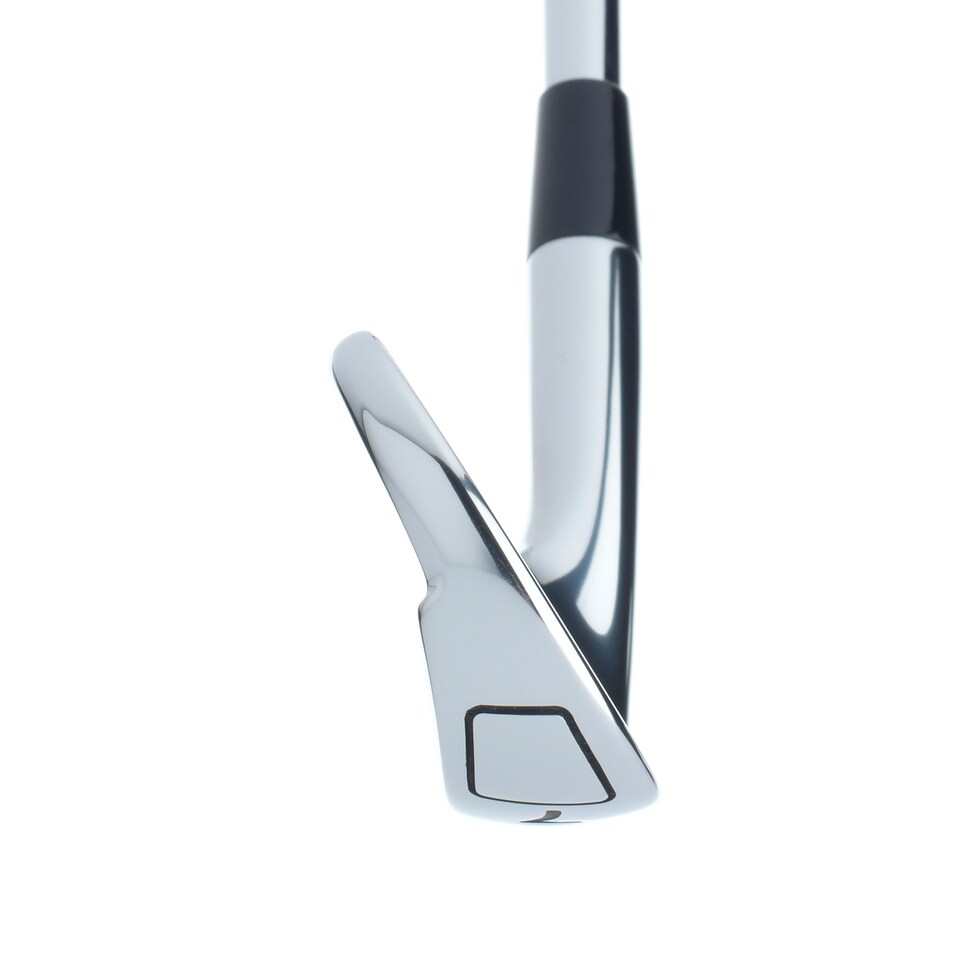 From the Manufacturer
Description
The new KING Tour irons are the first irons created using Metal Injection Molding (MIM) Technology. Metal Injection Molding provided an advantage over forging or casting because of its ability to create intricate shapes with speed and precision while delivering a softer feel than traditional carbon steel forgings. The King Tour irons feature a compact, cavity back shape that inspires shot making precision for better players. To provide enhanced forgiveness and feel, a lightweight TPU insert is positioned behind the hitting zone, while a tungsten toe weight improves stability.
Learn More
Surviving the Hot List Presented by Rapsodo
For the first time in the 19-year history of the Hot List, we invited a documentary-film crew to the 2022 testing summit to document the process, the people and the drama behind the most coveted assignment in golf.