2010 Ryder Cup
Fashion Report From Wales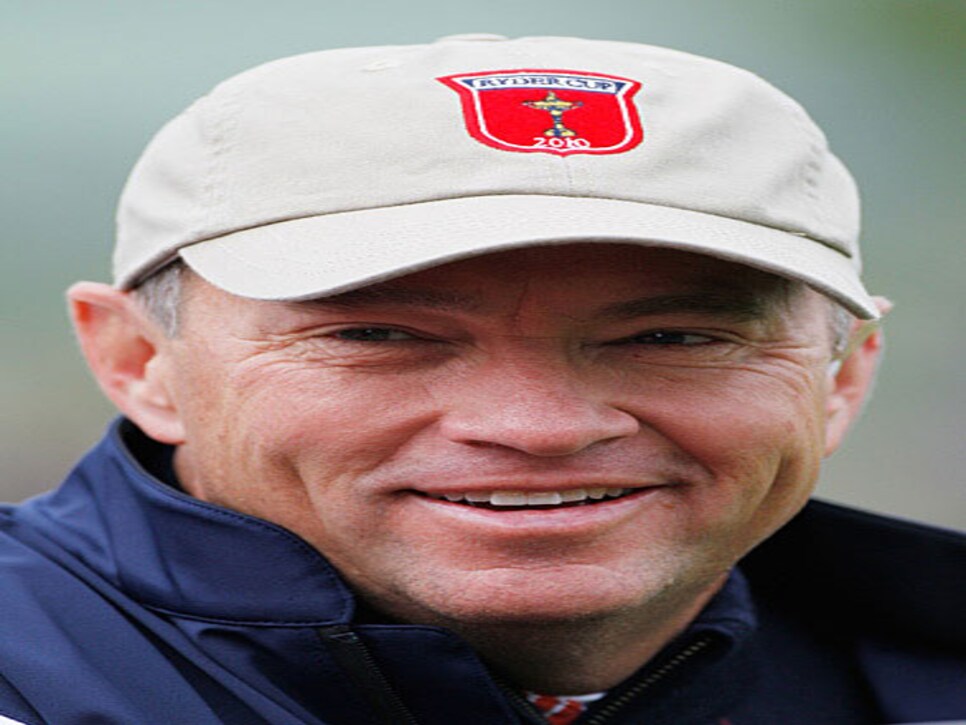 The U.S. logo looks great.
The U.S. team is well-suited.
Rickie Fowler, if this were your job interview, you're hired before the first question.
The U.S. team bag is too plain, too saggy, and according to some players, too soggy.
Europe wins the "bag beauty" contest.
American rainsuits suffer in fit and performance. No wonder they struggled in the rain.
The European rainsuit was trim and effective.
The white stripes on the trouser pockets and leg look odd.
Sweater √Cap √Shirt √Pants XSee how they sag?
European sweaters, both long-sleeved and sleeveless, look effective.
Many U.S. players did not like the purple Mr. Rogers cardigans. Their solution? Taking them off and wearing just the long-sleeved white shirts. There's typically nothing wrong with purple, but there is when it's intended as a U.S. uniform.
The long-sleeved compression shirt looks out of sync under a short-sleeved shirt. It should be the reverse.
Cink looks great in the long-sleeved sweater.
Both teams got this wrong: it should be a long sleeve over short!
I'm a believer but The Monkees 60's bell bottoms just do NOT work. Go slim.
By far the best U.S. outfits. Perfect scale and great clean look.
At this point, it makes "zero" difference what you are wearing. Champagne goes with everything.
National pride is one thing, but not sure a flag works as a scarf.