PGA Tour-Saudi deal
PGA Tour players will get equity in new enterprise with Saudis and LIV golfers will be punished financially, per report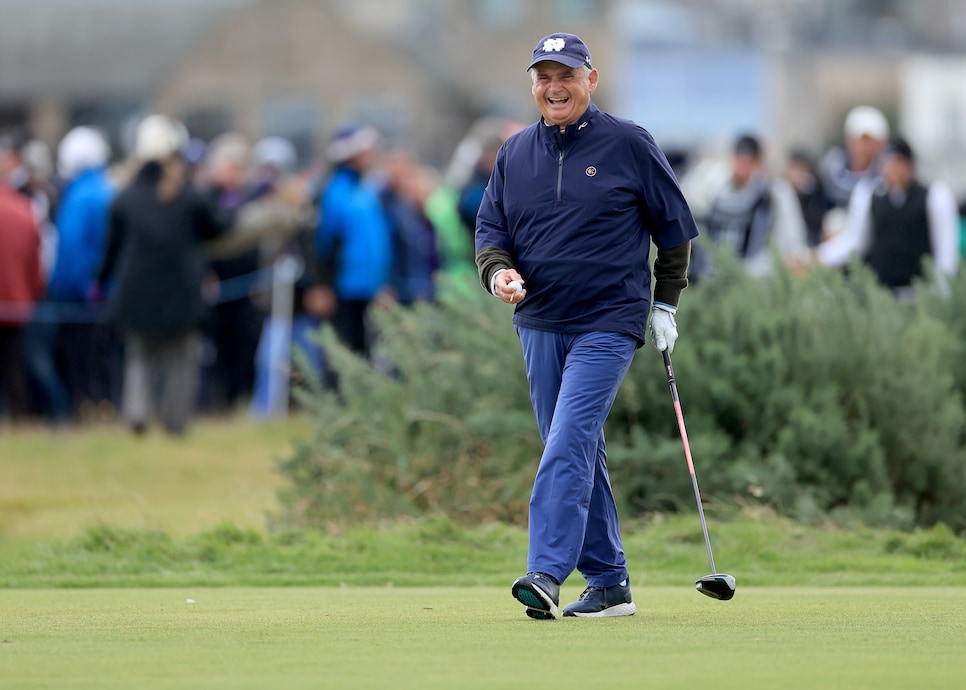 Jimmy Dunne has laid out some of the possible rewards and punishments for players heading forward on both sides of the PGA Tour and LIV Golf divide.
David Cannon
In the aftermath of this week's stunning news that the PGA Tour, DP World Tour and Saudi Arabia's Public Investment Fund were joining forces to create a new company that will run professional golf, some of the biggest questions were about how players who remained loyal to the PGA Tour might possibly be compensated, and how those who defected to LIV Golf would be punished. There is still much to be learned, but PGA Tour policy board member Jimmy Dunne, who helped broker the new deal, told ESPN that plans are being formulated for the various scenarios.
Dunne said current PGA Tour members would receive equity shares in the new for-profit company with a formula that has not yet been determined, while the players who left for LIV Golf would not be allowed to receive those shares.
"The new [company] would grow, and the [current PGA Tour] players would get a piece of equity that would enhance and increase in value as time went on," Dunne told ESPN. "There would have to be some kind of formulaic decision on how to do that. It would be a process to determine what would be a fair mechanism that would be really beneficial to our players."
Over this week, compensation for loyalty has been a key talking point for PGA Tour members who remained—with some aggressively denouncing the new league—while stars such as Phil Mickelson, Brooks Koepka, Dustin Johnson, Bryson DeChambeau and Cam Smith received guaranteed contracts in the tens or hundreds of millions.
Beyond the compensation, there have been talks about how to further punish those who left for LIV Golf, if they eventually chose to try to be reinstated on the PGA Tour.
"I think we would form a panel, including tour players, that would evaluate what the terms would be," Dunne told ESPN. "Remember, they're coming back to compete on the tour, so they have to be confident that they would be good enough to continue to play, and they have to be willing to incur the penalty for having gone."
Currently, LIV Golf continues to operate and plans to play out its full 2023 season. What is not clear is what the league will look like moving forward. LIV CEO Greg Norman, who was not a part PIF's negotiations with the PGA Tour, did a conference call this week with his employees, according to the Fire Pit Collective, and said, "There will be no operational changes for 2023, 2024, 2025 and into the future. LIV is a stand-alone entity and will continue to be that moving forward. And that comes right from the top."
The "top," in this case, was not clear, but according to Dunne, current PGA Tour commissioner Jay Monahan will oversee the operation or dismantling of LIV Golf. Monahan will be the CEO of the new entity and PIF governor Yasir Al-Rumayyan will be the chairman.