BRYSON weighs in
U.S. Open 2023: Bryson DeChambeau one of the few not shy voicing opinion on PGA Tour-Saudi partnership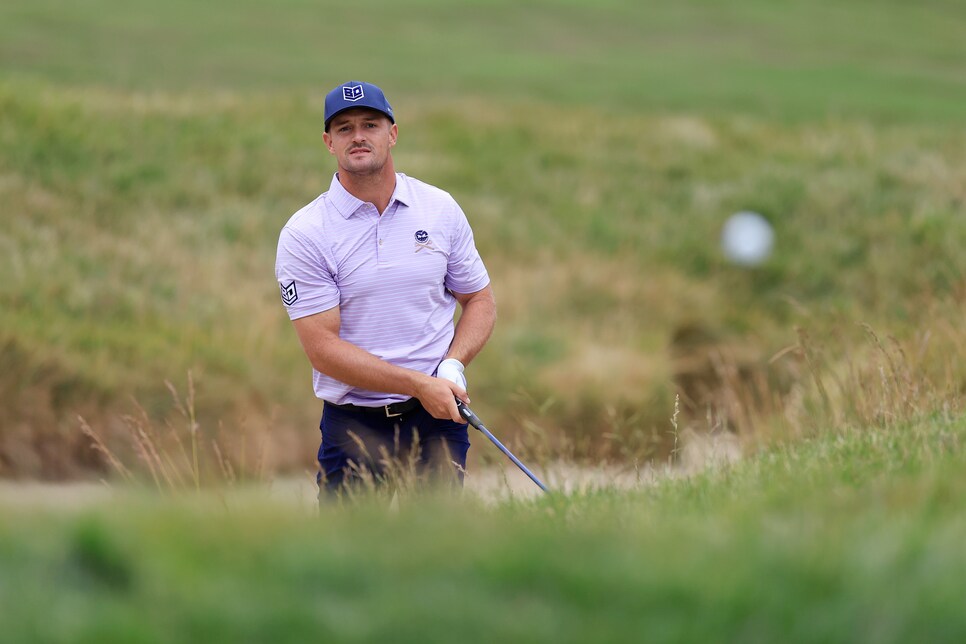 LOS ANGELES — Since news broke last week of a framework deal between the PGA Tour, DP World Tour and Saudi Arabia's Public Investment Fund (PIF), professional golfers and officials have mostly emphasized they don't know what the future holds.
Bryson DeChambeau, though, was not shy in voicing what he thinks will happen, and what he wants to happen.
"I don't think [LIV Golf] will go away," the 2020 U.S. Open winner said Wednesday at Los Angeles Country Club. "It's highly speculative [to suggest that LIV golfers would be allowed back on the PGA Tour], but I would love to play the heritage events. Travelers [in Connecticut] has always been a great event, the RBC Heritage, the Arnold Palmer [Invitational], Mr. Nicklaus' event [the Memorial Tournament], [Genesis Invitational] Riviera and the Rocket Mortgage Classic. Probably won't be too many [events], but it'll be good to be back out there."
LIV Golf CEO Greg Norman has reportedly told staff, "we're not going anywhere" and has traded text messages with DeChambeau, one of LIV's biggest stars.
"He seems spry and happy," DeChambeau said. "He's just like, 'Keep your head down buddy and ignore what a lot of people are saying.'"
One of LIV's star recruits, Dustin Johnson, said Tuesday in a television interview that "LIV will go into 2024; they're doing the schedule now."
DeChambeau agreed with Johnson.
"That is what was talked about," he said. "Those are private conversations and I don't know exactly know what [Al-Rumayyan's] future plans are, because [when we spoke] he was right about to go on CNBC, but he had a couple other cool ideas that I think could be interesting for the game of golf. We'll see if it all happens because you've still got to dial in the details."
Asked what those ideas were, DeChambeau only hinted that the intentions were "global."
"I don't want to speak for him [Al-Rumayyan]," he said. "But he did tell me something that could be … a big global event that could be really cool."
DeChambeau, 29, does think the PGA Tour and LIV Golf will eventually join forces and likened it to the 1966 merger between the NFL and AFL, America's two pro football leagues at the time. "How that happens, I have no idea," DeChambeau said. "I just know who has the first right of refusal and who is the chairman [Al-Rumayyan]."
As for this week at the U.S. Open, DeChambeau was bullish having tied for fourth at last month's PGA Championship.
"I'm working some stuff out on the range and ready to go for this week," he said. "[LACC] is going to be a good test of golf. It isn't going to suit really any player. It's about how good your irons are and how great your wedges and putter are. The course is fast, firm, and play like a links-style golf course."
MORE FROM GOLF DIGEST @ THE U.S. OPEN