Thumbs Down
U.S. Open 2022: Phil Mickelson laments poor play, early exit: 'I thought I was more prepared than I was'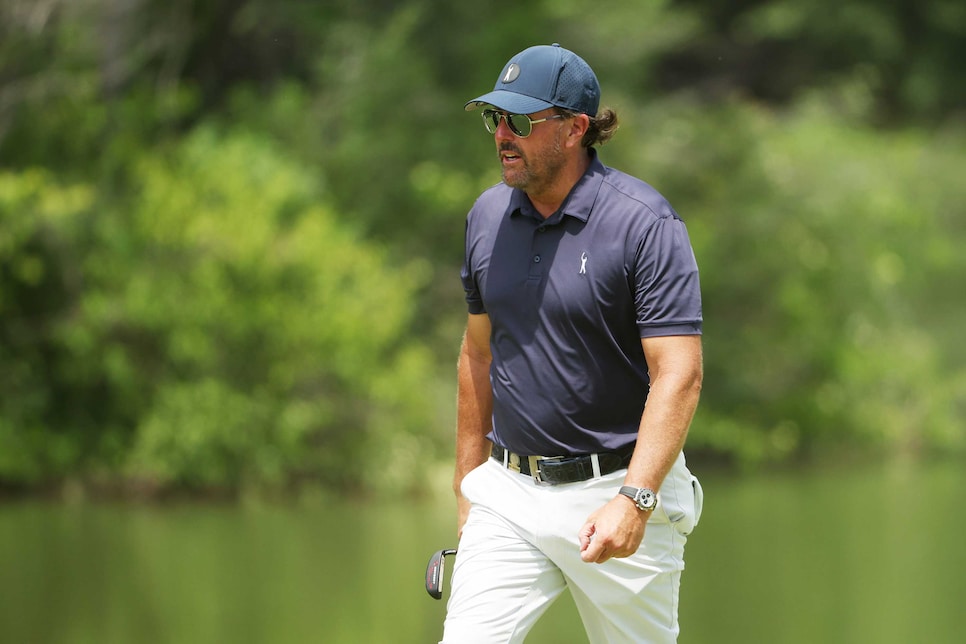 Phil Mickelson looks on as he walks to the ninth green during the second round of the 122nd U.S. Open.
Patrick Smith
BROOKLINE, Mass. — Friday wasn't as bad as Thursday at The Country Club for Phil Mickelson, but it also wasn't good. A three-over 73 included two birdies, one more than he posted a day earlier enroute to a 78, but more struggles on the greens did little to turn the story of his week at the U.S. Open into anything close to inspiring.
"I thought I was more prepared than I was," Mickelson told Golfweek in the player parking lot as he prepared to leave the course on Friday. "The U.S. Open is the ultimate test. And you don't really know where your game is until you get tested, and I thought I was little bit closer than I was."
Of 78 players who finished in the morning on Friday, Mickelson beat just eight with his 11-over total, two of them amateurs. There was no facet that seemed to be clicking, no matter how many thumbs up he flashed to a mostly positive crowd after playing in just his second event since a four-month break from the game.
"I really struggled with putting," said Mickelson, who will miss the cut for the fifth time in 31 U.S. Open starts. "I'm struggling with the putter, last week and this week"
Mickelson did just celebrate his 52nd birthday on Thursday, and few that age find themselves regularly in contention in events outside the PGA Tour Champions. And even before his self-imposed exile, he hadn't finished better than T-17 in 12 PGA Tour starts since his 2021 PGA Championship victory.
It's hard to get rid of competitive rust when you're not playing that much. He'll have the benefit of having gotten through the extremely awkward initial press conferences from the past two weeks, which no doubt were a distraction for his play.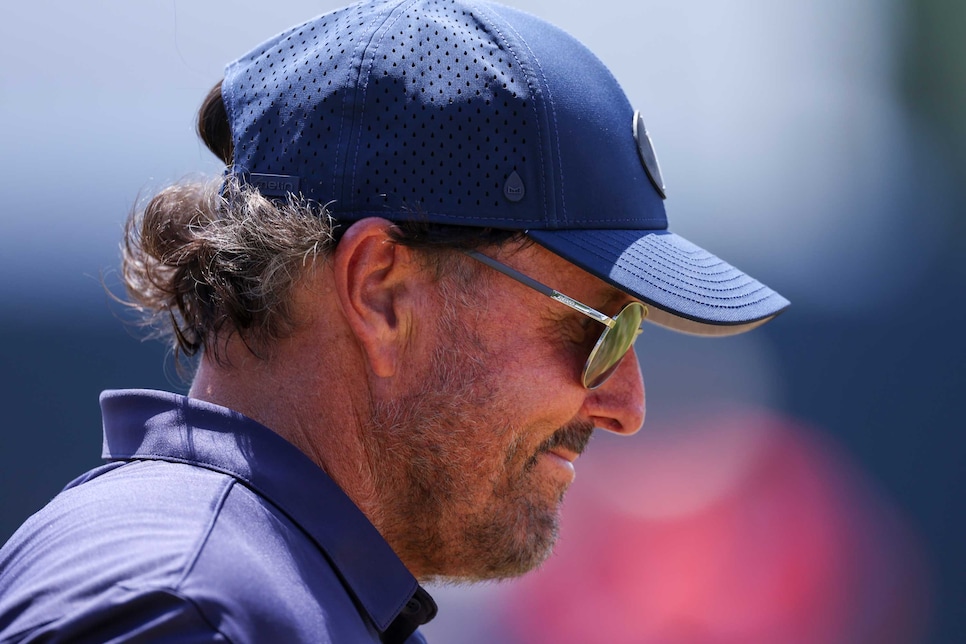 What's next for Mickelson? Of course, he won't play any PGA Tour events any time soon, given the suspension he received for competing in the inaugural LIV Golf Invitational outside of London, Presumably he'll play in the next LIV event at Pumpkin Ridge outside of Portland, Ore., in two weeks, followed by a start in the 150th Open at St. Andrews (run by the R&A).
"I feel I'm certainly playing better than I'm scoring," Mickelson said, "and I look forward to working on it."