News
U.S. Open 2020: Tiger Woods has already done something at Winged Foot he couldn't do in 2006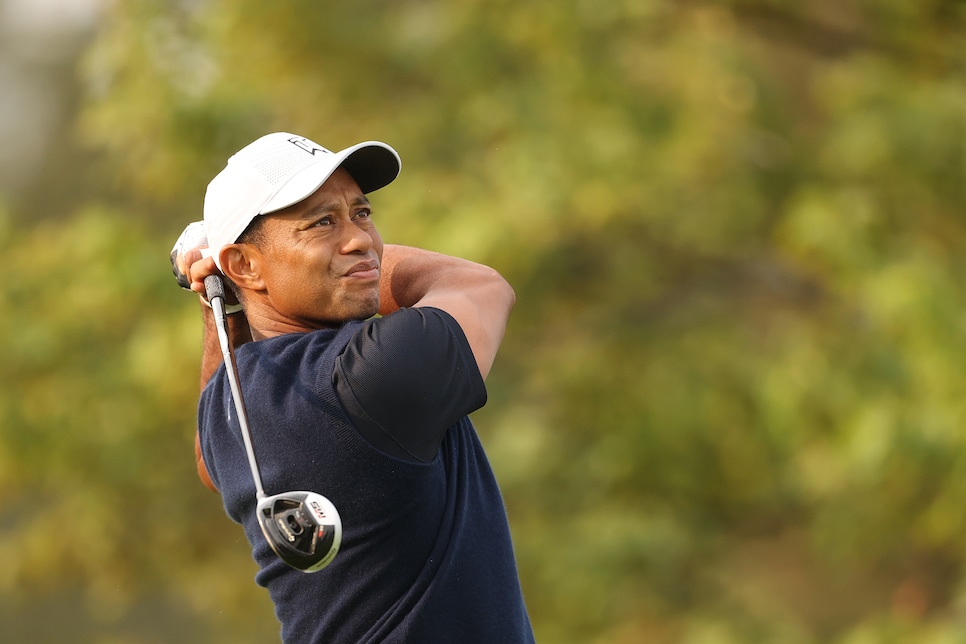 Tiger Woods plays a tee shot on the front nine during the first round of the 120th U.S. Open Championship at Winged Foot Golf Club in Mamaroneck, New York. (Photo by Gregory Shamus/Getty Images)
Gregory Shamus
Tiger Woods' slow start on Day 1 at Winged Foot might've conjured memories for some of his 2006 U.S. Open appearance. Tiger started with three bogeys in 2006 and was 2-over through five holes, same as his mark on Thursday at Winged Foot.
At that mark in the championship, Tiger had already made a bit of history at Winged Foot compared to his 2006 struggles after the passing of his father. Take a look at this stat the PGA Tour pointed out.
That's pretty unbelievable, but in fact true. Tiger's lone birdies in 2006 in his rounds of 76-76 came at the fifth and 15th holes in Round 1 and the 17th hole in Round 2. His three birdies were paired with three double bogeys and nine bogeys on Day 1 and 2 in 2006.
Winged Foot continues to play tough on Day 1, but Tiger's at least making a bid to stay around for the week with that hot stretch of golf, which that stat proves is absolutely significant for Tiger.
Here's that three-birdie-in-a-row stretch:
And he came THIS close to a fourth birdie in a row ... he thought his putt at No. 12 was in (second video):
Tiger then added this BOMB at the 16th hole: