News
U.S. Open 2020: The fascinating pairing of Patrick Reed and Bryson DeChambeau and other takeaways from Day 2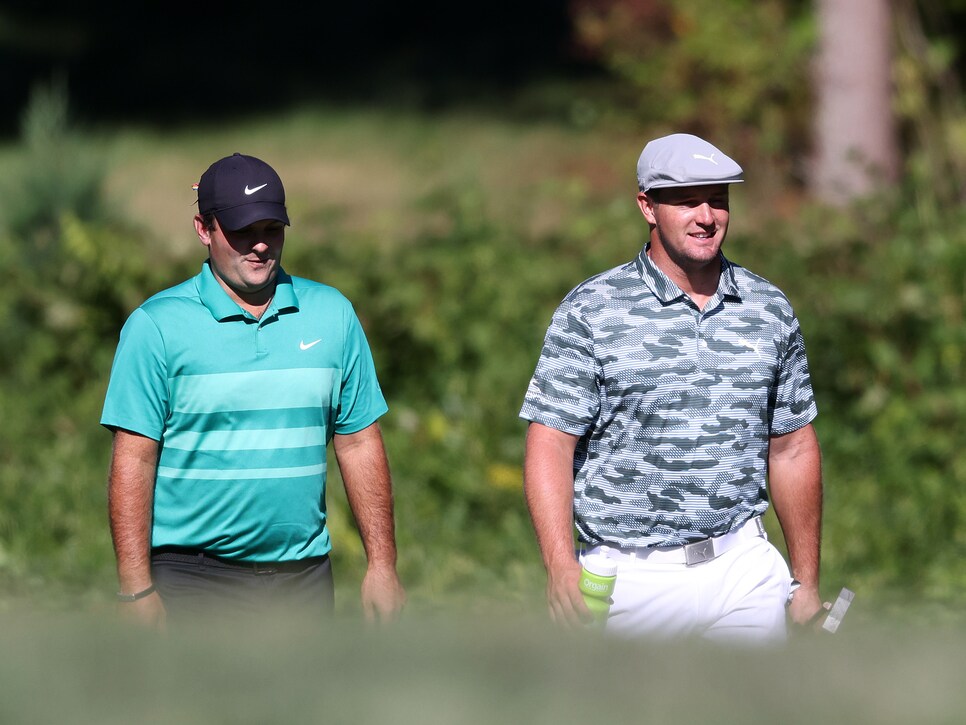 Patrick Reed and Bryson DeChambeau played together in the recent Northern Trust at TPC Boston.
Rob Carr
You wanted a U.S. Open, you got one. It took an extra day, but Winged Foot showed its teeth on Friday with only three players breaking par in the second round, compared to 21 the day before.
What happened? The breeze picked up, greens firmed up and consequently scores went up. Way up.
Not that Patrick Reed minded. He shot even-par 70 to take a one-stroke lead at four under over Bryson DeChambeau, who was one of said players to be in red on the day with a 68.
Three others, including first-round leader Justin Thomas, are another stroke back at two under, while Jason Kokrak is the only other player under par heading into the weekend.
Here are our four observations from a difficult Day 2 at Winged Foot.
DeChambeau & Reed play their way into final pairing
It's the stuff web content dreams are made of. There are maybe no two more polarizing players in the game than Reed and DeChambeau. Saturday, they'll play together in the final pairing.
The two have certainly had their moments—DeChambeau with fire ants, Reed with bunker-gate, to name just two recent ones—but thankfully it's their play that has stood out the most this week.
DeChambeau has bombed his way to near the top of the leader board, not just because of his aggressive strategy but improved wedge and iron play, a product of a late-night range session on Thursday. Reed, meanwhile, has shortened his swing and leaned on a cut shot to keep his tee shots in the short grass.
Both are roaring with confidence and whatever happens Saturday it figures to be … interesting.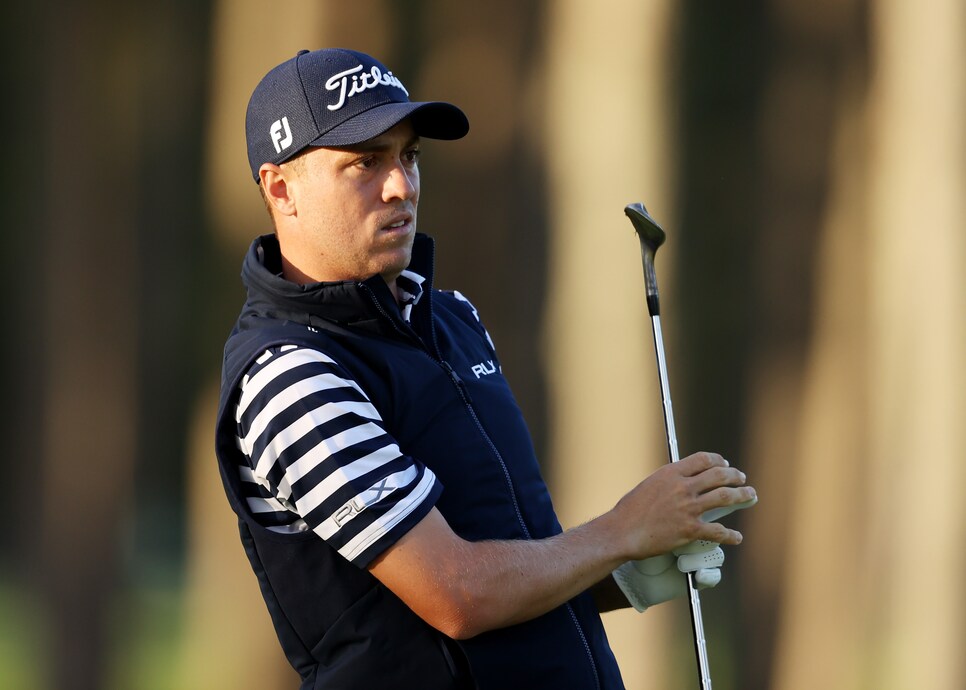 Justin Thomas watches his shot on the seventh hole during the second round of the U.S. Open.
Gregory Shamus
The fall and rise of Justin Thomas
A day after Thomas carded the lowest score in any U.S. Open held at Winged Foot, a 65, it looked like he was going to come back to earth hard, with four bogeys in a five-hole stretch in his first eight holes of the afternoon.
But then he birdied the difficult 18th, sticking his approach with a wedge to six feet. A wild double followed one hole later after Thomas missed a seven-footer to save bogey but a birdie on the third, a good up-and-down to save par on the fourth and another birdie on the seventh brought him back.
"I drove it so bad that over the course of 18 holes it's going to catch up to me," he said. "And it did on those first 10 [holes]."
A 73 after hitting only three fairways and just nine greens, though? Remarkable, really.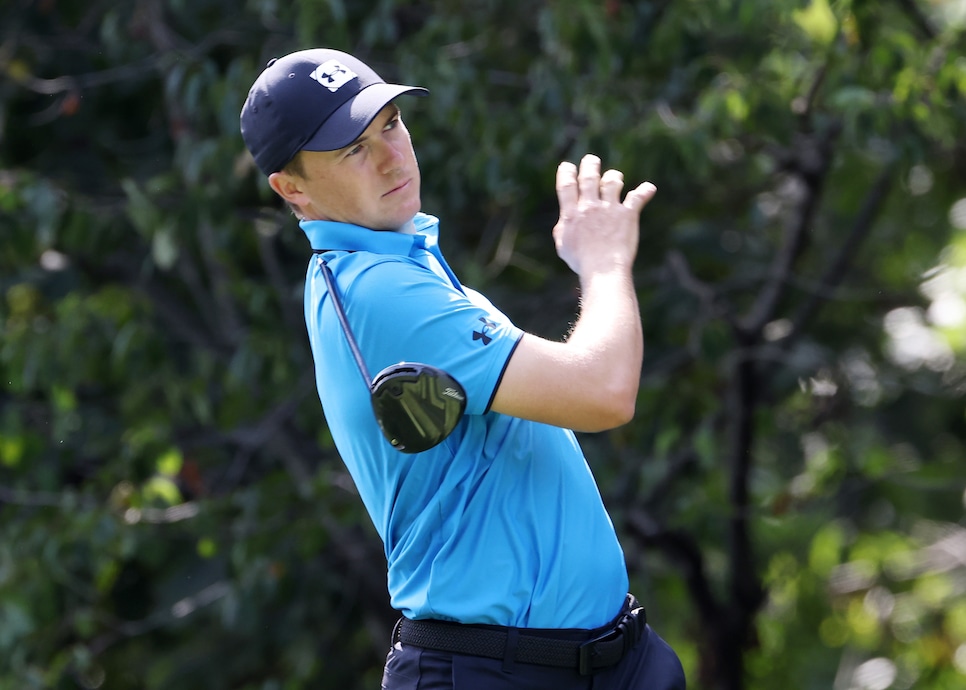 Jordan Spieth plays his shot from the 14th tee during the second round of the U.S. Open.
Jamie Squire
Tiger, Phil and other big names say goodbye
Tiger Woods and Phil Mickelson both failed to make the cut in the same U.S. Open for the first time, and for just the second time in any major (last year's Open Championship at Portrush being the other). That's remarkable, really, considering their careers have overlapped for two-plus decades. But here we are.
The cold reality is that Woods, who shot 77 on Friday, will be 45 years old at the end of this year and Mickelson, who shot 74 in the second round, turned 50 this summer. Golf is a young man's game, and that's true even in the cauldron of major championships—especially when finding as few fairways as these two did the last two days. They combined to hit just 16 in all over the last two days, with Mickelson hitting just six times total.
Will this be the final U.S. Open for Mickelson, who is running out of ways to qualify for the tournament? Asked that question, he said, "I don't know."
Tiger and Phil were hardly the only big names to struggle, though.
The roller coaster that Jordan Spieth's career is on at the moment crashed to a new low Friday. His 81 marked the worst major score of his career, eclipsing the 78 he shot at Shinnecock in 2018, and it was only the fourth time in his career on the tour that he failed to crack 80. He wasn't alone. Sergio Garcia also carded an 81 and 2010 U.S. Open champ Graeme McDowell an 80.
Rickie Fowler, meanwhile, made the cut but stumbled in with a 77, and Rory McIlroy, who will also be around the next two days, shot 76.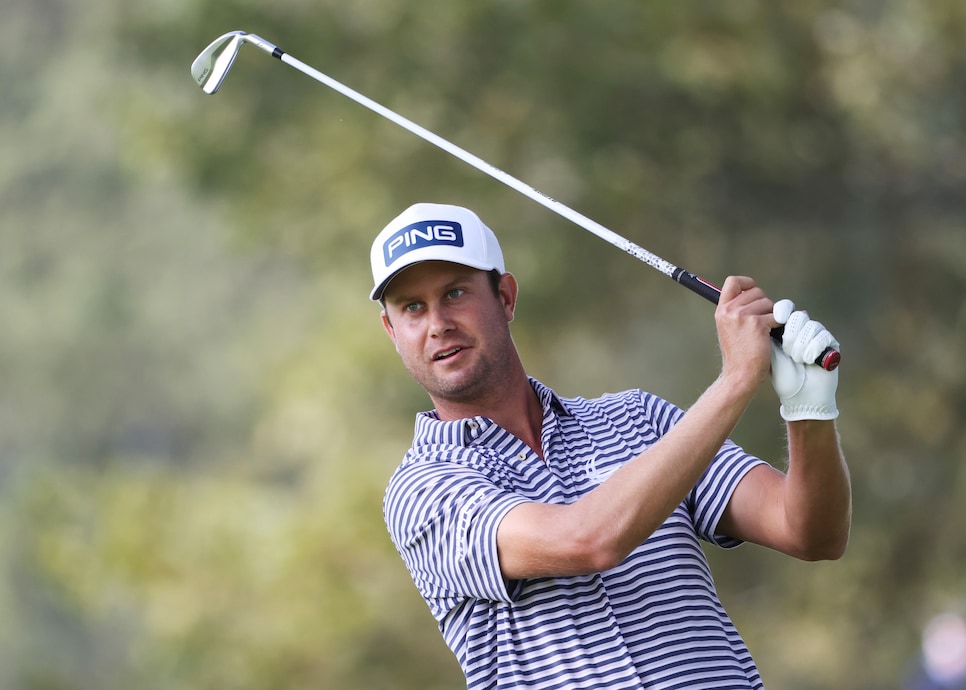 Harris English plays his shot from the 18th tee during the second round of the U.S. Open.
Jamie Squire
Harris English isn't a surprise contender
Maybe we should have seen English coming? He's never missed the cut in four previous U.S. Opens and more importantly, is a player who hits a ton of greens, is terrific when he does miss them and ranked second and 19th, respectively, in first- and second-round scoring during the recently completed 2019-'20 PGA Tour season.
Despite the difficulty of Winged Foot, not much was different for English on Friday, when he shot 70 to get into a tie for third at two under. He hit 14 greens, had two birdies, just two bogeys and rattled off 11 straight pars to close on a day when pars had players moving up the leader board.
Said English: "I had a goal of even par, and I accomplished that today."
Welcome to the U.S. Open.