News
U.S. Open 2020: J.T. Poston played Friday's round with blurred vision after freak eye injury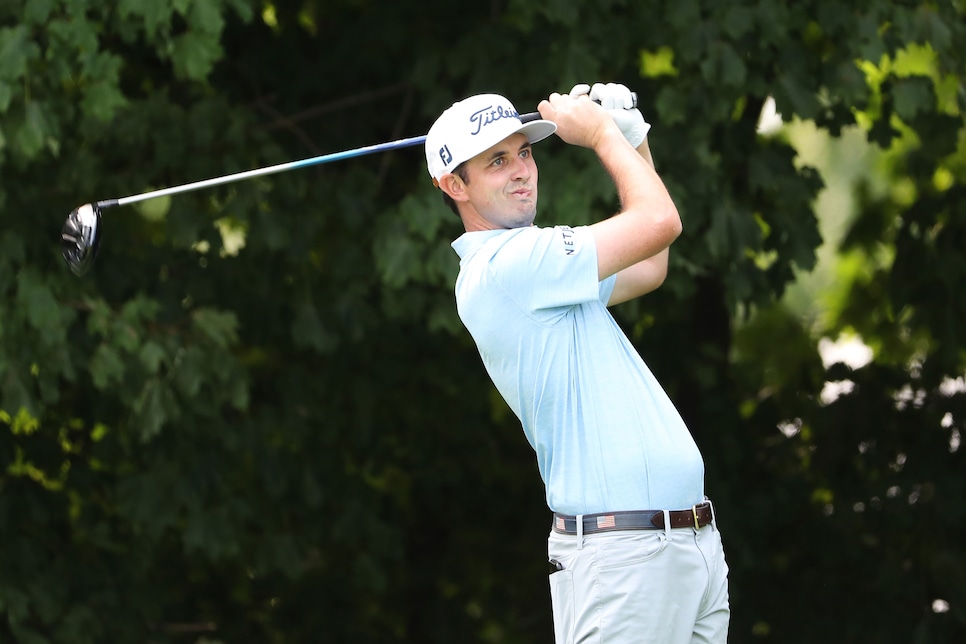 MAMARONECK, N.Y. — Winged Foot was hard enough on Friday. Tougher pins and stronger winds presented a much sterner test than the one players faced 24 hours earlier. Getting into the clubhouse anywhere near even par was a huge victory.
Now try doing it with one eye.
That's the situation J.T. Poston found himself in during the second round of the U.S. Open after suffering a freak accident the previous day that impaired his vision and made for an usual round of golf.
It all started rather innocuously. After shooting one-over 71 on Thursday, Poston ate lunch, then headed to the range to hit some extra drivers. Standard procedure. What happened next was a freak accident.
"Hit a 9-iron, just trying to get loose," Poston said. "Hit a shot. I don't know if there was a rock, or a piece of sand, something underneath the ball. I don't know what it was, but I guess I hit it just right, and it shot up pretty fast and hit me in the left eye. Right in the middle of the eye.
"Immediately my eye watered up, and my vision was really blurry."
Poston headed to the medical tent, where officials cleaned it up and checked for any debris. There wasn't any, but he was told that if it didn't improve in a few hours, he should see a specialist. It didn't, so he did. The diagnosis: a scratched cornea right through the middle of his eye, which was both lucky and unlucky. Lucky, because if it had scratched just a bit deeper, the damage could have been permanent. Unlucky, because the location of the scratch is what caused the blurred vision. Anywhere else, and he'd be able to see fine.
During play on Friday, Poston couldn't see more than two-or-so feet out of his left eye the entire round. It wasn't necessarily painful, but he said he had a bit of a headache all day from the blurred vision. He wound up shooting a 13-over 83, and while he wasn't going to blame his score on the injury, it certainly didn't help.
"The depth perception was really off," he said. "Teeing the ball up—I'd put my driver behind the ball and couldn't really see how high the tee was. And then with chipping and putting, you don't realize how important depth perception on is for those short shots until you don't have it.