News
U.S. Open 2020: Behind the scenes of one of the most complicated TV deals in golf history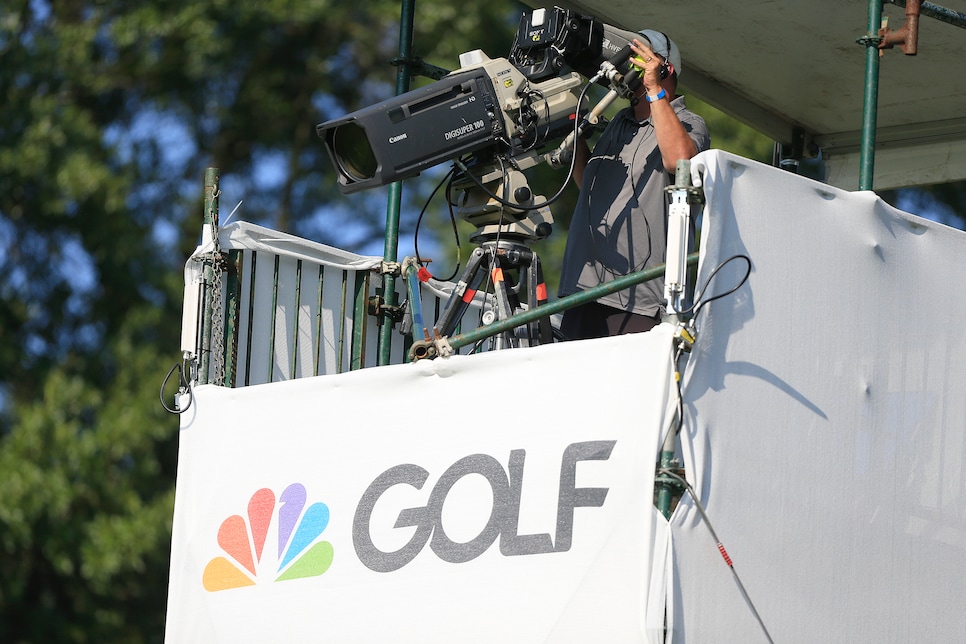 David John Griffin/Icon Sportswire
Football. Baseball. The R&A. Riviera Country Club. Torrey Pines. The PNC Challenge. The Jack Nicklaus Medal. The Olympics. COVID-19.
You have to cast a wide net over this potpourri of subject matter to fully relay the story of how the television rights to the U.S. Open changed hands from FOX Sports to NBC in a gesture of cooperation between competing networks. The deal, a child of necessity for FOX and a product of desire for NBC—which had seen FOX get in the Peacock Network henhouse in 2013 and steal away the rights to USGA championships—happened neatly and quickly and ended up being the kind of win-win-win that left all parties satisfied.
Of course, it all started with the metastasizing coronavirus pandemic that by mid-March forced golf, as well as the world of sports at large, to come to a standstill. As March turned to April, a shake-up of the major championship schedule was starting to come together, which got the wheels turning inside the head of Jon Miller, president of programming for NBC Sports.
"We kept hearing that the Open Championship was going to go from July to September, that Augusta was going to reposition to November and that the U.S. Open was possibly going to go to Riviera and be the third week of December," Miller recalled. "And we knew that we couldn't handle [the U.S. Open] if it was in December, because we have Sunday Night Football, and it would have also been the same weekend as our Father/Son event. So we didn't really pay too much attention to the U.S. Open. We were just more concerned with the Open Championship."
By the first weekend in April, the R&A informed NBC brass that the Open Championship, scheduled for July 16-19 at Royal St. George's in Sandwich, England, was being canceled. USGA CEO Mike Davis moved quickly, taking the September dates (this week) and thereby obviating the need to move the 120th championship from Winged Foot.
That put FOX in a fix. The network, which began hosting USGA events in 2015 in a deal over 12 years and worth an estimated $1 billion, has an extensive college football package on Saturday and the NFL on Sunday. What's more, it also has the rights to Major League Baseball. In the midst of trying to find coverage windows on FOX but knowing that much of its U.S. Open coverage would be pushed to FS1, Larry Jones, executive vice president, business, accepted an offer from Miller to have a conversation about options for the 2020 championship.
"The original conversation was only going to be for 2020," Miller said.
An email request to speak to Jones or Eric Shanks at FOX for this story went unanswered.
But internal conversations at NBC that involved Pete Bevacqua, Christine Dorfler and Molly Solomon at Golf Channel, among others, eventually steered Miller toward seeking the remaining seven years of the FOX deal.
"The feeling was that we just didn't want to go for 2020. If we're going to do this we should see if we could get the whole thing back," Miller said. "Look, they were very open about it. Golf was not the right fit for them. None of the people who were there now at FOX were involved in the deal when it was done in August of 2013. Interestingly, there are still a lot of people at NBC who were involved with the USGA because we had it for 20 years and it was a very important property and just important to our golf business of which we think we were really strong."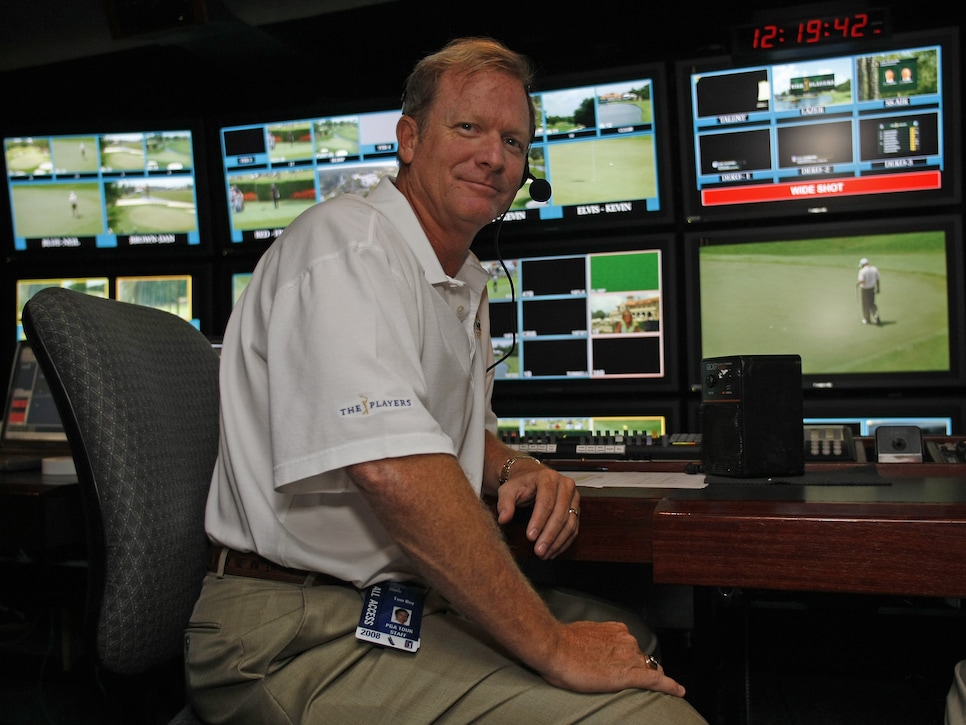 Initially, NBC golf producer Tommy Roy thought the chances were "pretty slim" that the network would regain the rights to the U.S. Open.
Chris Condon
The only hurdle was the 2021 championship at Torrey Pines. NBC is committed to coverage of the U.S. Olympic Trials after the Summer Games were yet another casualty of the pandemic and postponed until next year. Eventually, they were able to work around it.
While talks were ongoing, Tommy Roy, golf producer for NBC, received a call from Mike McCarley, president, golf at NBC Sports Group, asking for a proposed budget to broadcast the U.S. Open this year. This was no problem, since Roy had produced the 2006 coverage at Winged Foot, and, in fact, had been the producer since NBC first began televising the U.S. Open in 1995.
"That's when I knew something was going on," Roy said. "But it was like, put this together, but chances are probably pretty slim that we're going to get to do it."
That's when Roy employed his lucky medal. At a farewell dinner at the 2014 U.S. Amateur in Atlanta, NBC's final event for the USGA, Davis presented Roy with a special rendition of the Jack Nicklaus Medal that the U.S. Open winner receives along with the trophy. "Mike said, 'Tom, you're the only non-winner of the U.S. Open to be ever given this medal.' It said on it, 'Champion Storyteller.' It's very cool."
Roy kept the medal on display in his office, but he decided to put it in his pocket once he was told of the small chance to again produce his favorite event.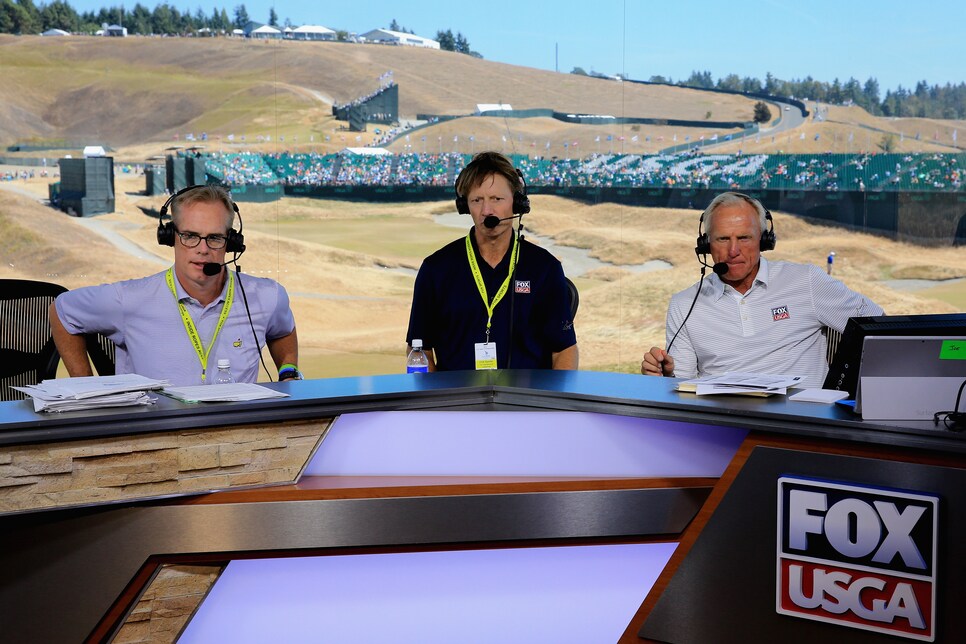 FOX began broadcasting the U.S. Open in 2015 at Chambers Bay with Joe Buck, Brad Faxon and Greg Norman in the booth.
David Cannon
"Every four or five days one of our executives would text us going, 'Is he carrying that medal around? Things are starting to happen here.' And the next one, 'Keep that medal in your pocket because things are really starting to look pretty good.' So then when it happened it was, like, all right, the medal brought us good luck."
It took more than luck. FOX and NBC had to hammer out a deal in which the two sides split nearly equally the cost of the remainder of the FOX contract. Talks wrapped up in early June. But that was hardly the end of it. FOX did not have the right to simply assign the TV rights to NBC. The USGA had to sign off on it, essentially negotiating an exit deal with FOX and closing on a new deal with NBC.
FOX representatives broke the news of their agreement with NBC to Davis at a June 17 meeting at Baltusrol Golf Club in Springfield, N.J. The next day NBC officials visited USGA headquarters at Golf House in Liberty Corner, N.J., to start the process of negotiations.
"I don't think I slept for, like, almost two weeks," said Navin Singh, chief commercial officer for the USGA, who with Chris Fraser, chief legal officer, were the primary representatives for the USGA in the talks with the two networks. "It was, basically, sunup to sundown working on this deal. Usually when you work on a rights deal, it can go over the span of a year sometimes. Or more. We did the whole thing in a matter of days.
"There were challenges for FOX and opportunities for NBC and they were able to work through all of it collectively, which was pretty impressive, and then they were able to come to us with their needs to close those deals," Singh added. "They made it a lot easier than it could have ended up being. In the end, it was the best thing for golf and the best thing for the USGA."
The eventual deal that NBC signed with the USGA wasn't exactly what FOX had negotiated, though as Singh pointed out, from a fan standpoint it looks like a simple transfer from FOX to NBC because coverage hours remain the same.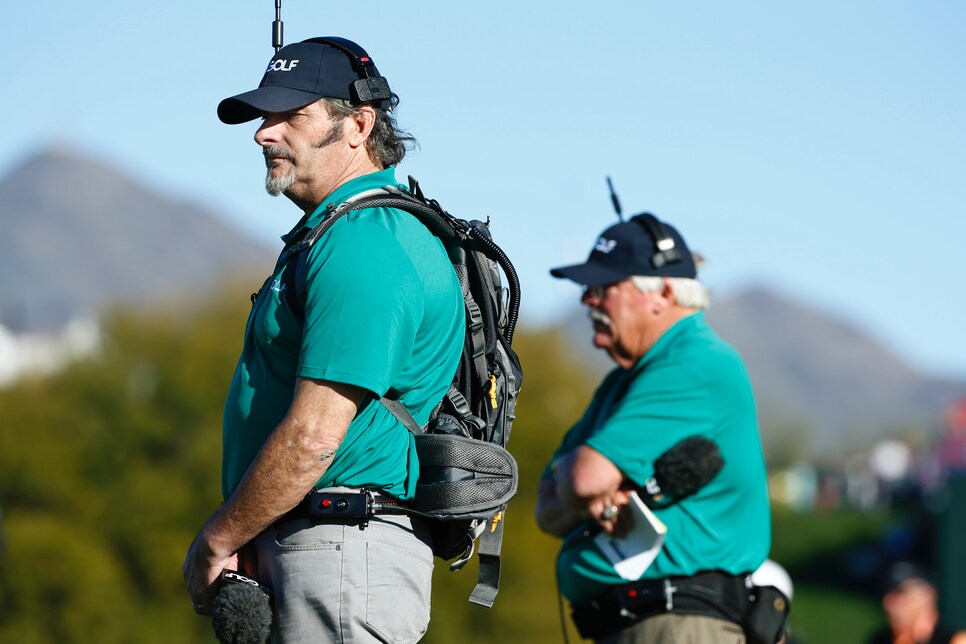 With NBC getting back the U.S. Open, viewers will hear the familiar voices of David Feherty and Roger Maltbie.
Scott Halleran
"The FOX contract, quite honestly, had a lot of stuff in it that we would never have agreed to," Miller said. "In order for us to bring the USGA into the fold, we had to acquire not only the broadcast rights, the cable rights and the digital rights, but we had to get it as one complete package. The FOX contract only included broadcast rights; it did not include digital rights or streaming rights. So it was very important to us that we had all those rights."
There were other tweaks that benefitted each side. Just to name one example, the USGA gained additional coverage in the form of "Live From" pregame programming on Golf Channel for the U.S. Women's Open, which this year is slated for December at Champions Golf Club in Houston.
The whirlwind of activity that took place to bring the U.S. Open back to NBC took less than three months, with the official announcement from the USGA coming June 29.
"Last year's U.S. Open was a fantastic production, and we leave FOX with nothing but positive relationships," Singh said. "In some ways this was tough for us because we built something from scratch with them. But at the same time, we're excited to be reunited with NBC and Golf Channel. Having already worked with them on our amateur events this year, you can sense the energy and excitement from Tommy Roy and everyone about being back. We couldn't be more pleased how it all turned out."
For NBC, it's about more than just being back.
"We were very happy to get it," Miller said, "not only for NBC Sports, but also we were happy to get it for our golf team, for our golf business. We were thrilled to get it for our affiliates. We were able to incorporate a Peacock element [NBC's over-the-top streaming television service] into it, which is so important at NBC right now.
"We're all just so excited to be back with this group because we just feel that the USGA and NBC are a great marriage – much like the Olympics and NBC, much like Notre Dame football and NBC, much like Sunday Night Football and NBC, or the Ryder Cup on NBC. We think the U.S. Open is home on NBC. It's back where it belongs."