News
U.S. Open 2020: How to watch Sunday's Round 4 of the U.S. Open at Winged Foot on television and streaming online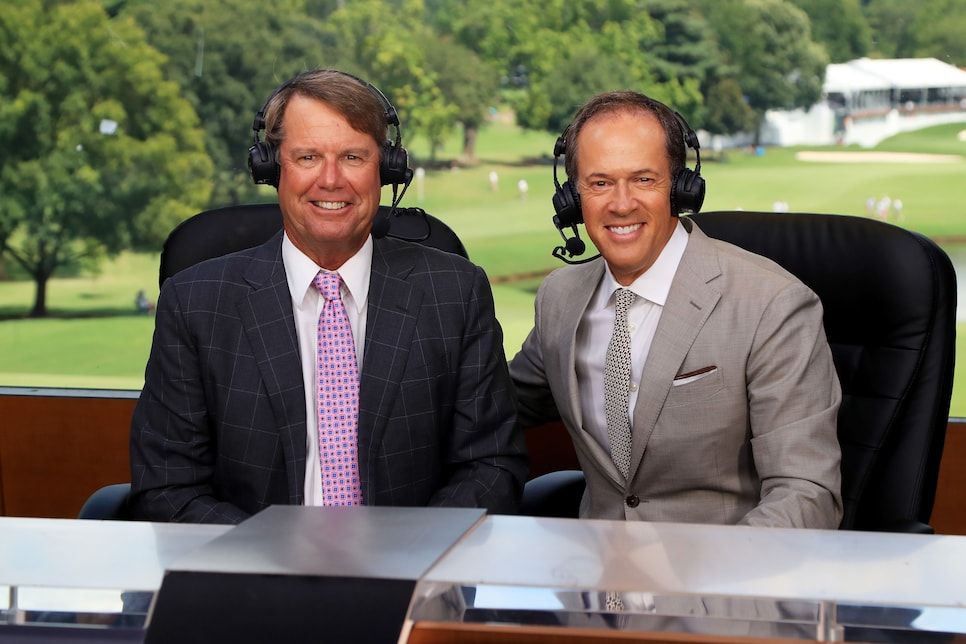 Paul Azinger and Dan Hicks will be the lead broadcast team for NBC's coverage of the 120th U.S. Open from Winged Foot.
Sam Greenwood
If you like long, long, loooonnnngggg drives, you're going to want to tune into the final round of the 120th U.S. Open. There, playing in the final twosome at Winged Foot, are two guys who specialize in launching a golf ball into parts unknown. Never mind if that means hitting the next shot out of the rough
Matthew Wolff and Bryson DeChambeau are bound to make things very exciting on Sunday, Wolff holding a two-stroke lead on DeChambeau. Depending on how big a golf fan you are, you might know that these two, despite being just 21 and 27, already have a nice little rivalry brewing.
When Wolff won his first and only PGA Tour title, back in July 2019 at the 3M Open, he did it when he made an eagle on the last hole to beat … Bryson! DeChambeau, however, got a measure of revenge this July when he outdistanced (pun intended) Wolff to win the Rocket Mortgage Classic.
Of course, there remain plenty of big name stars lingering not too far down the leader board in case Wolff or DeChambeau might stumble. Xander Schauffele sits five back, Rory McIlroy six off the pace.
So if you're ready for a busy Sunday of golf, here's how you can tune into the action.
Television Schedule (all times ET)
Sunday, Sept. 20
8-10 a.m., Peacock
10 a.m.-12 noon, Golf Channel
12 noon-6 p.m., NBC
Live-streaming guide (all times ET)
Shown on USOpen.com and Peacock, as well as to DirecTV subscribers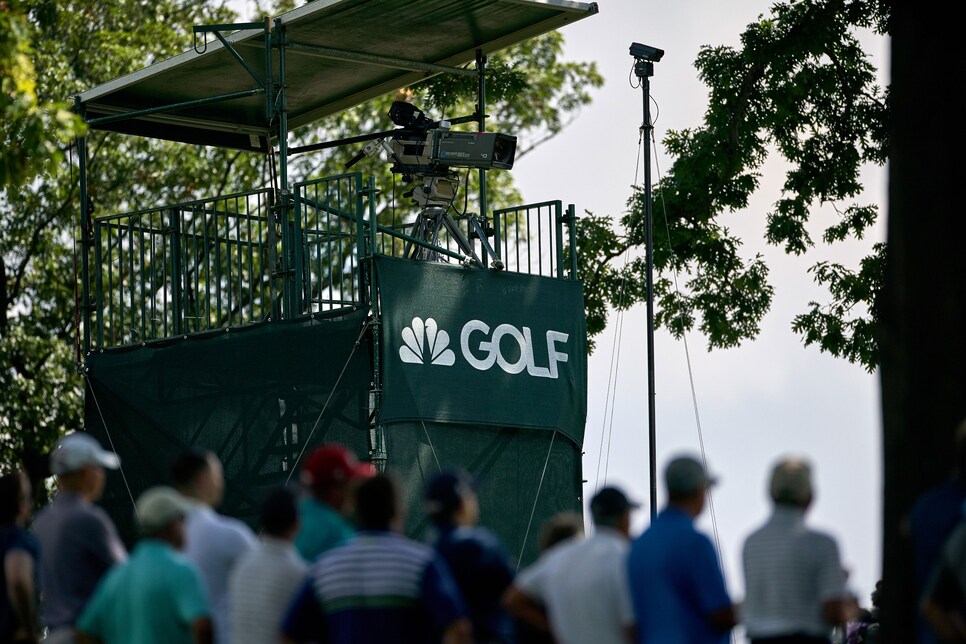 Features Holes: Focus on those in the field as they play the par-4 sixth, par-3 10th and par-4 17th holes at Winged Foot.
U.S. Open 360: Will cover practice range/putting green, interviews, press conferences, bunker cams, analysis and features
U.S. OPEN PRIMARY BROADCAST TEAM (Golf Channel, NBC & Peacock)
Tom Abbott, Paul Azinger, Notah Begay, Curt Byrum, Kay Cockerill, Nick Faldo, David Feherty, Terry Gannon, Damon Hack, Dan Hicks, Trevor Immelman, Peter Jacobsen, Gary Koch, Justin Leonard, Jim (Bones) Mackay, Roger Maltbie, Jimmy Roberts, Steve Sands, Mike Tirico
U.S. OPEN ALTERNATE FEEDS BROADCAST TEAM
(Featured Groups): Tom Abbott, Curt Byrum, John Cook, Trevor Immelman, Tripp Isenhour, George Savaricas, Jay Townsend; (Featured Holes): Gary Christian, Lisa Cornwell, Craig Perks, John Swantek; (U.S. Open 360): Billy Kratzert, Mark Rolfing, Gary Williams