What To Watch For
Pereira's nerves, Zalatoris' putting and those pesky pebbles: 5 factors that could decide the PGA Championship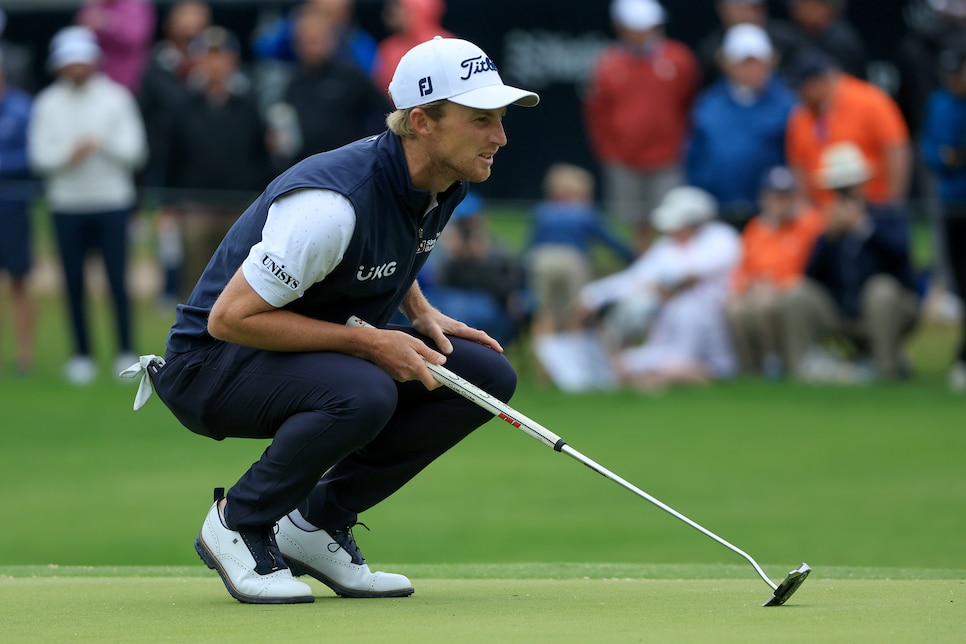 TULSA — It's a hardcore golf fan's leaderboard. The casual weekend watcher might not be familiar with either member of Sunday's final pairing at the PGA Championship: Chilean rookie Mito Pereira and soft-spoken Englishman Matt Fitzpatrick. But PGA Tour Live addicts have long identified both players as overdue for the type of breakout performance they're putting forward this week.
Pereira started hot, weathered a brutal stretch and finished hot for a one-under 69 and a three-shot lead with 18 holes to play. He has an inside track on the Wanamaker Trophy, but with similarly gusty (albeit a touch warmer) conditions expected for Sunday, and Southern Hills continuing to firm up as the week wears on, there are a dozen or so players with a legitimate chance at the year's second major. Here are five things that we think will go a long way toward determining who leaves Tulsa with the trophy.
At one point on Saturday, Pereira looked at a major championship leaderboard and saw himself with a four-shot lead. He then put the car in reverse and hit the gas, making four bogeys in five holes, only to play his last eight holes in three under par to rebuild a sturdy cushion. Still, Sunday will be the most difficult round of the 27-year-old's life. The good news is he's won a bunch recently, earning the ultra-rare Three-Win Promotion from the Korn Ferry Tour last summer. The bad news is those were Korn Ferry events. Pereira is playing in just his 27th career PGA Tour event and his first ever weekend at a major championship.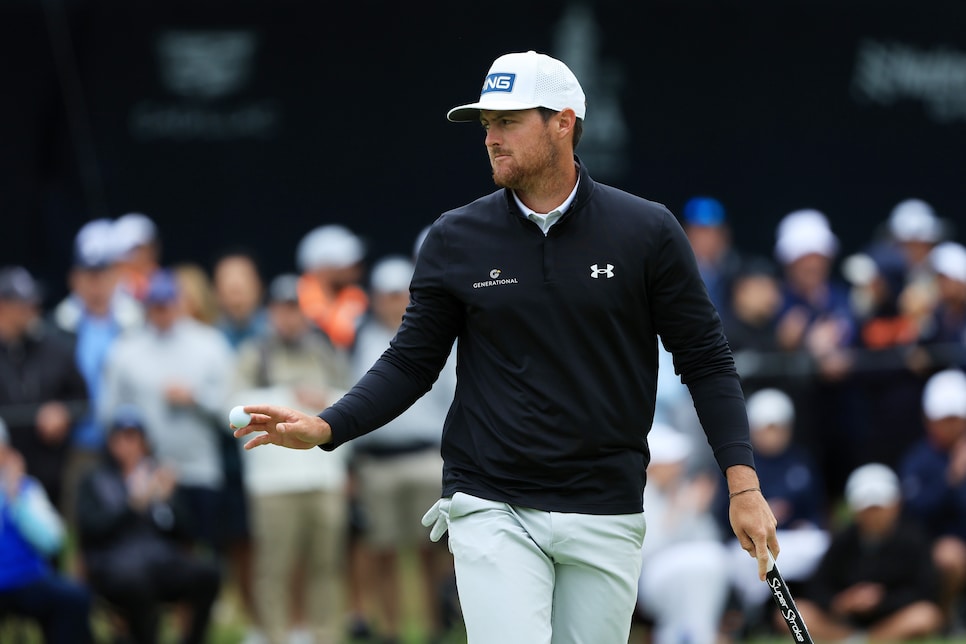 How well he controls his nerves will determine his chances. With that in mind, one shot on Saturday jumps off the page—Pereira was the only player in the field not to go for the green on the drivable par-4 17th. He made par on the hole, but the decision to pull an iron off the tee didn't exactly excuse a player in attack mode. Nor did his comments after the round.
"I don't know yet," he said about how he'll prepare for the big day. "I'll just try to disconnect a little bit, I guess. I was pretty nervous today. I was in the final pairing. I'll just try to rest, do what I do every day and keep it simple."
A steady start on Sunday is vital.
Bunkers, bunkers, bunkers
They've been a topic of discussion this week. Namely, the pebbly sand inside them, which is different from the powdery-white bunkers players are used to on the PGA Tour. Guys have been frustrated by inconsistent strikes and balls coming out hot and with no spin. With the course continuing to dry out despite the rain—it's been windy enough to expel the moisture—and no rough lining the bunkers, they're certain to catch a lot of balls on Sunday. A mis-hit from the bunker could absolutely ruin a tournament, and players will want to avoid them at all costs.
Will Zalatoris' short putting
Entering this week, Zalatoris was statistically the second-best player on the PGA Tour tee-to-green and the 185th best putter. That's the story on him: If only he could hole the putts. In his year-plus on tour, Zalatoris has established himself as among the best ball-strikers, but his putting—especially his short putting—is a glaring, often hard-to-watch weakness.
Which made his first two days on Southern Hills' greens so encouraging. Zalatoris looked rock-solid and led the field in strokes gained/putting through two rounds, but the demons made an appearance on a four-over front nine on Saturday—he lost over three shots putting on that alone and missed four putts inside 10 feet on the day. He struggled with a block and looked rather shaky on the short ones; his putter often seems to hitch, sometimes multiple times, as he takes the putter back. He still makes plenty of them, but you wonder how such an inconsistent motion will hold up with a major championship on the line. He'll likely need to make a few in the six- to 10-foot range to have a chance on Sunday.
One thing working in his favor: he's been able to pick the brain of multiple major champions.
"I've been fortunate enough to grow up around Lanny Wadkins and Lee Trevino and obviously those guys are major champions, which is funny to even think of Scottie and Jordan, as well," Zalatoris said. "Just stick to my game. Got nothing to lose tomorrow."
Justin Thomas' first five holes
Among the guys on the fringes of contention, Justin Thomas would seem the most likely candidate to mount a charge. Thomas is second on the PGA Tour in birdie average (5.11), and the eye test backs that up: no one in the game seems to get as hot, as quickly as JT. He caught fire in last year's Players Championship to take the title, and while he enters Sunday seven shots back, he's just four behind second place. A Pereira stumble would bring him right back into the tournament.
To do so, he'll need to take advantage of the first five holes, which include the very birdie-able first and one of the two par 5s at Southern Hills. He'd ideally be two or three under by the time he steps to the brutally difficult sixth, and pars at 6, 7 and 8 would see him gain serious ground on the field. He's not out of it, but a slow start would put him out of it.
The drivable(?) 17th hole
Kerry Haigh, the PGA of America's setup chief, opted to move the tees up on the par-4 17th far enough to make it reachable for every player in the field. It's not yet clear if they'll do the same for the final round, but you have to think they will—drivable par 4s down the stretch of a major lead to iconic moments, like Collin Morikawa's eagle on the 70th hole of the 2020 PGA Championship at Harding Park. The 18th is a beast and a half, and having the 17th provide players one last great birdie opportunity before they confront the finisher would seem to be a no-brainer.
If they go the drivable route, that hole could prove to be the decider. An eagle 2 is distinctly possible, and a mis-hit off the tee could conceivably find the water short and lead to a big number. Here's to hoping we're treated to major drama late on Sunday.
MORE PGA CHAMPIONSHIP COVERAGE FROM GOLF DIGEST