Thinking Ahead
Our 9 favorite futures bets for the 2023 golf season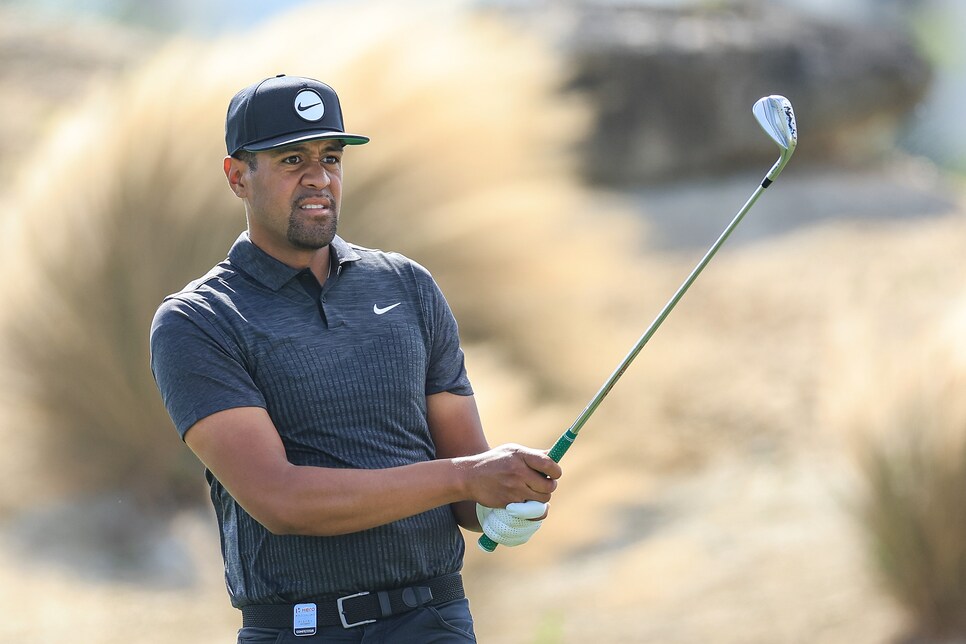 There's still much uncertainty in the golf world, seemingly making it impossible to predict the future. And yet, because the future is so unclear, it's a great time to look a bit down the road and find some betting value for the 2023 major championships.
Which LIV players will be playing? Which won't? Who will be in form? Who will be coming in with competitive rust? We don't have answers to these questions yet, but by attempting to project them now, in December 2022, you can talk yourself into wagering on a great player at great odds to win the green jacket, or raise the claret jug. As the months go by that betting ticket can start to feel like a golden ticket.
Below is our attempt at finding said golden ticket(s). Here are our nine favorite futures bets for the 2023 golf season.
Tony Finau to win the Masters (33-1, FanDuel) — I'm shocked there's a number this high still available. Only three players matched Finau's win total on the PGA Tour last year (3). All three of them (Scottie Scheffler, Rory McIlroy and Cam Smith) are major winners. It's time for Finau to join that elite company. It felt like Finau took as significant a career leap in 2022 as any other player. Big things are on the horizon for him. And with three top-10s at Augusta National, I'd say his best shot at a major will be the Masters. And why not him? —Stephen Hennessey, dep. managing editor
Bryson DeChambeau to win the Masters (50-1, Caesars Sportsbook) — Go ahead, laugh it up, but there's no reason a fully healthy and far less bulky Bryson can't return to his pre-2022 form. Before all this LIV stuff, it was a matter of when, not if, DeChambeau would win a Masters, making this 50-1 number all the more preposterous. Yes, he has been humbled by Augusta National, but between that and bolting for LIV, perhaps DeChambeau and his co-defectors will be extra-motivated to show up and show out in April. —Christopher Powers, staff writer
Jon Rahm to win the PGA Championship (13-1, FanDuel) — Tiger Woods once called Oak Hill the toughest but most fair major venue in golf. If anything, the recent restoration will make it even tougher. You'll need all the shots—mostly length and placement off the tee, plus all the shots around the greens. Rahm really impressed me at the end of 2022 with his short-game gains. Combine that with his off-the-tee prowess, I think Rahm is a good bet to add to his major total in 2023. —SH
Will Zalatoris to win the PGA Championship (28-1, DraftKings) — A look back at the leader board for the 2013 PGA Championship at Oak Hill shows you exactly the type of player profile you should be looking to bet on in 2023: somewhat accurate off-the-tee and absolutely elite on approach. Look no further than Willy Z, who you'd think might win between now and May or at least contend enough times for this number to sink to 20-1 or below. I can't see it going the other way barring a major setback with his back, so now might be the best time to strike. —CP
Corey Conners to win the PGA Championship (80-1, BetMGM) — If Jason Dufner can win a PGA at Oak Hill, Conners sure as hell could, too. Like Zalatoris, he's elite with his irons and much more accurate off-the-tee, allowing him to feast from the fairway on approach. His driving distance is certainly a concern, as Oak Hill has been lengthened, but he hits it long and straight enough to contend almost anywhere. —CP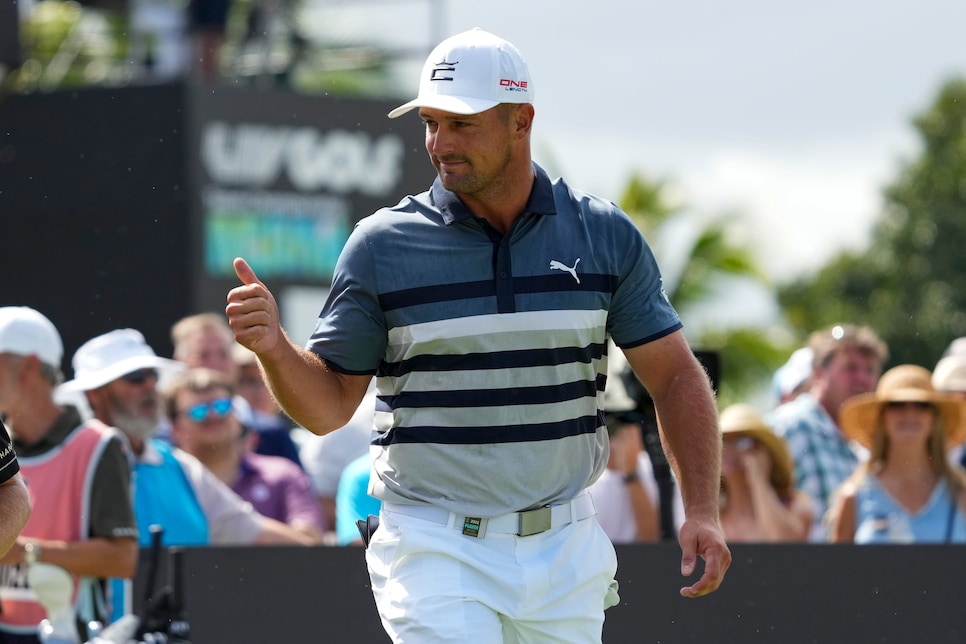 Bryson DeChambeau to win the U.S. Open (66-1, BetRivers) — This is just a play on the number. This book gives Bryson the same odds to win at LACC as Davis Riley and Tiger Woods. That's not right … the guy just won the U.S. Open in 2020 at another historic venue and led the last West Coast U.S. Open. If Bryson shows signs of old Bryson in the winter or spring, this number will be slashed at half, so you might as well grab this now. —SH
Collin Morikawa to win a major in 2023 (+700, DraftKings) — Don't love anybody to win the U.S. Open as of now, but I do like Morikawa to contend on his home turf that week and in all the other majors, too. In 12 career major starts, Morikawa has finished T-8 or better six times, including his two victories. Even during his 2022 "slump," he managed top-fives at both the Masters and U.S. Open, the latter of which he was leading after 36 holes before a third-round 77. Like Santana Moss, he's a big-time player who steps up in big games. You'll have so many bets going on major weeks that will inevitably lose, so it'll be nice to have this in your back pocket to fall back on. —CP
Dustin Johnson to win the U.S. Open (28-1, DraftKings) — Same story as Bryson: If DJ wins a LIV event and has a top-10 in either the Masters or PGA, expect this number to be shorter come June. —SH
Padraig Harrington to win the Open Championship (150-1, PointsBet) — Let's get weird. Paddy told us a few months ago he fully expects to have a few more major runs in him. He has added enough distance to contend with the young guns—look no further than his T-4 at the 2020 PGA. It seems like we're due for an elder statesman to contend at The Open a la Tom Watson and Greg Norman, so why not the two-time Champion Golfer of the Year? —SH