LIV Golf
A final look at how far LIV golfers fell in the OWGR in 2022 is eye-opening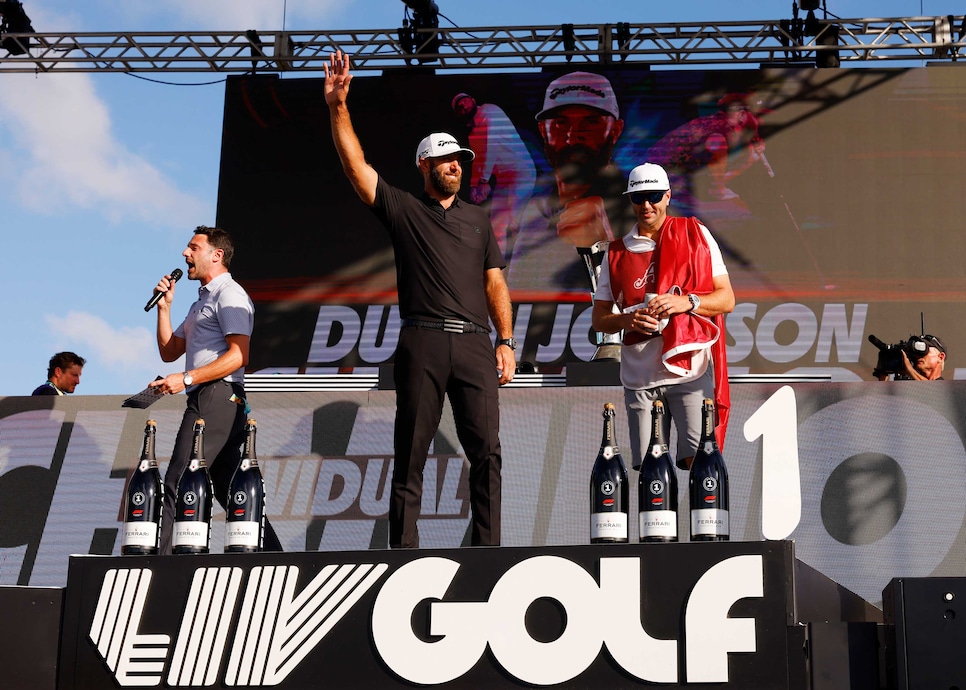 Guaranteed dollars versus a guaranteed drop in the Official World Golf Ranking. That was the trade-off those who made the jump to LIV Golf in its inaugural season faced as part of the decision-making process. With LIV events applying for, but not yet offering, OWGR points, competitors would sacrifice their spots in the World Ranking to play on the lucrative, but controversial, Saudi-backed circuit.
Yet with the release of the final OWGR ranking of the year on Monday, it felt appropriate to explore just how big an impact this all had on LIV golfers in 2022. So we pulled out 54 golfers who played in three or more LIV events, identifying their spot in the OWGR the week before making their first LIV start and comparing it to their OWGR spot in the final 2022 ranking.
Interestingly, there were seven players who saw their place in the OWGR stay the same or improve. The most notable being Harold Varner III, who went from 46th before making his LIV debut in Boston to 45th. This, despite not playing a single OWGR-counting event during that time. Call it a quirk in the OWGR formula.

Others among the seven did play OWGR-sanctioned events outside LIV starts that offered OWGR points (of course, not in any PGA Tour events, in which they were prohibited from competing). And since most had fairly low rankings to start with (James Piot had just turned pro before his LIV debut), the chance to improve was uniquely possible for this group.
The rest saw their rankings tumble, as predicted. Here's a look at the numbers. We also included how much money each of the players earned in competing in LIV events, figuring it was an interesting look at that initial trade-off question. The money listed is only what was earned in official LIV events, not with the reported guaranteed dollars many received just for signing to play in the circuit. So while Dustin Johnson dropped 26 spots in the OWGR, he made $35.6 million on the course as LIV's leading money winner. So was the trade off worth it? Only he can answer that.



We thought one more graphic isolating the seven golfers who won LIV events in 2022 would be interesting. Particualrly when looking at Eugenio Lopez-Charcarra. He was the Oklahoma State All-American who decided to turn pro and sign with the league during the summer. In his fifth start he won in Bangkok. His OWGR drop is a bit unfair when compared to other players since he's literally never played in an OWGR-sanctioned event as a pro so his limited points earned as an amateur were going to naturally diappear. But, unless LIV events get OWGR status soon, this talented Spainard will face a significant challenge to rise up in the rankings in 2023 … as all LIV golfers will.